Today I want to discuss 30 current coaching trends that you must know about.
The coaching industry is growing at an extraordinary rate. It is more noisy and crowded than ever before. Coaching clients are becoming sophisticated and they are willing to pay for coaches with great coaching skills and profound results.
Drawing from my experience, the fast growth of the coaching business is credited to some of the best coaching trends emerging in recent years.
The coaching future seems amazing. If you wish to start your own coaching business, do not delay it any longer. It is the right time to leverage this opportunity to establish yourself as the go-to expert in your niche. According to statistics collected from various reputable sources that you can find here, coaching is one of the fastest growing businesses out there.
But to be successful, you need to transform yourself into a learning machine.
Speaking from first hand experience of running a successful coaching business, if you keep yourself updated with the recent coaching trends and methodologies, it will become easy for you to upsurge your competitors. You can then climb the ladder to build a 6-figure coaching business fast.
You must master the recent developments in the coaching field and command top Coaching skills to wow your clients.
So without any more delays, let's jump to coaching trends (2021) that will assist you to stay on top of the game.
Top 30 Coaching trends (that will dominate 2021 and beyond)
1. Virtual Coaching Will Continue To Be In The Top Coaching Trends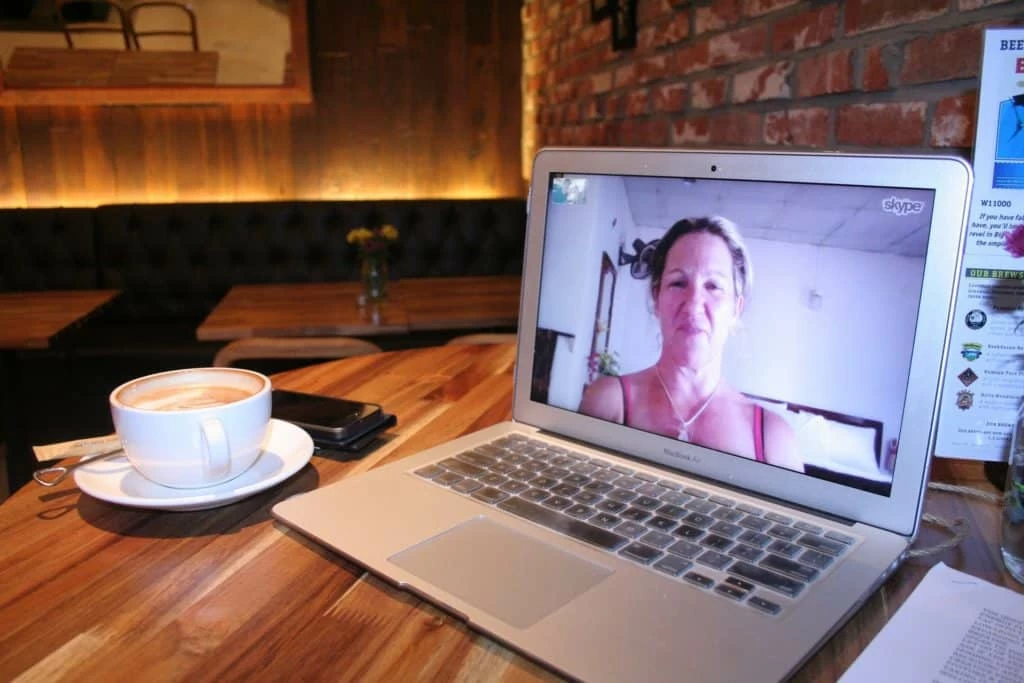 Worried about getting a good location for your coaching business?
Hey, that's not needed!
Don't you wish to get hold of your audience anytime and from anywhere?
Look around and you will find that technology is revolutionizing the coaching business.
Location-based coaching will continue to lose its importance in 2021 and beyond.
Top coaches will supplement their coaching sessions with micro-learning sessions, gamification, and content.
Drawing from my experience, at the same time, don't lose a live touch completely. You need to have a blend to get the best of both worlds. Leverage the benefits of technology, but at the same time, don't forget to add a live element to your offering. My own coaching business is completely online. Check out how I run a successful coaching business completely virtually here.
2. The Growing Human-Touch
Consider yourself at the place of your client.
Coach A:
A generalist who has some prepared videos and content to offer in his package with very small live interactions.
Coach B:
A specialist who respects your unique needs and attempts to fulfill them through face-to-face encounters.
Whom will you choose? Yes! Correct! Coach B. Prevent making the mistake of considering your client a fool.
Now you might be thinking that when the recent coaching trends suggest the boom of virtual coaching, how should you proceed with live interactions?
You can offer live video interactions. I teach my clients to take Q&A sessions every week to cater to their specific requirements.
You need to be creative.
The global pandemic has proven that the newly emerging era is for coaches who will find solid ways to make interactions feel as personalized as possible.
3. The Growing Demand For Measurable Results
Your clients are now looking for results and that too fast!
Drawing from my experience, coaches with a proven track record of delivering results will leave their competitors behind.
So, how do you prepare for the same?
Focus all your efforts and energy on result-based coaching in 2021.
Remember, your clients are not paying you for the process but for the transformation you bring to their lives.
Read books. Experts in the business will agree with me on this one. Take the best courses and programs. Learn effective ways for how you can deliver top results fast.
All your marketing and sales channels should publicize your result-based approach. Being a part of coaching membership sites, according to my observation, can help you to display your wins and earn clients.
4. Greater Accountability
Many coaches get the title of "Coach" just after reading a book or two on the topic. This is soon going to change now.
That's very natural for any maturing industry. With so many new people entering the coaching business, barriers to entry are bound to rise.
Up until now, all you required were word of mouth referrals, a great reputation, and client testimonials. But with the onset of the new era, statistics from reputable sources show that you will soon see paper qualification as one of the most popular coaching trends.
The business coaching industry will demand qualified coaches to assert their expertise.
So, should you leave everything else and invest in coaching certification programs now?
Not really. But if you want to create long-term success in your business, backing up your testimonials with certifications is worth considering.
5. Enhanced Focus On Positive Psychology
This trend will contribute a lot, especially to the life coaching industry growth.
Our team discovered that the emphasis on positive psychology will help clients overcome their mental roadblocks.
The coach will evaluate negative and self-defeating dialogues and replace them with constructive dialogues. The goal will be to create a difference in the client's thinking pattern and life as a whole.
So if you are especially aiming at becoming a life coach, you need to master this art.
6. Coaching Will Become Less Than A Luxury
Speaking with more than ten years of career in this business, coaching will cross its "Luxury" status and become a "Necessity".
People in all spheres will recognize that they are facing hard challenges which they are unprepared to solve on their own.
They will look for help and the demand for coaches will increase.
No longer will the benefits of coaching be limited to elites.
It is going to become a necessity for everyone in all domains.
7. Niche Coaching Will Gain Ground
Do you think that one can be an expert in many industries? Or he can have a command on multiple sections of the same industry.
Soon industries and individuals will face complex problems and only specialized or niche coaches will be able to solve them.
So if you want to brand yourself as a generalist. Stop that. You won't be taken seriously.
Moreover, you will also not be able to command high prices that specialized coaches will.
Let me give you an example of Nicole Jardim. She specializes in hormonal health. She helps young women understand their hormones and make their period times better.
She has gained wide popularity on Instagram and Facebook without even starting her one-on-one coaching sessions yet.
You know why it all happened? Because she chose to be very specific. Rather than becoming a "Health coach", she chose "Hormonal health" for "Young women".
Do you get the point?
If you want to keep up with the recent coaching trends in the business you will need to stay specialized. You can have a look at some Fast-growing coaching niches according to Forbes and choose what fits you. I have also compiled a list of all possible niches that will help you figure out the niche that fits. Find it here.
8. Automation And Delegation Will Become A Must Need
Our investigation demonstrated that the new era will see an increase in the use of effective coaching tools.
Let me tell you from firsthand experience that if you think that you can all alone build a 6-figure coaching business fast, you are wrong. It will not be easy.
As you proceed you will realize the immense benefits of automating your administrative tasks through software and advances.
With intensive research, I have found that there are some great Coaching tools that can reduce your tasks to half. If you are neglecting them, that would be a very big mistake.
Also, coaches will resort to delegating or outsourcing some of the work to freelancers. They will help them with ghostwriting, videography and web content.
9. Relationship Driven Approach
While it's true that there are exceptions, the general consensus in the industry is that effective coaching stands on the tripod of trust, bonding, and strong relationships. You can expect the following years to continue the coaching trend of building authentic and meaningful relationships.
Only when your client can relate to you will they come back and realize your worth.
Stop building "networks," build "relations.".
Let your clients connect with you at that deeper level.
From personal experience, once that connection is built, they'll even pay you a higher price. The reason is, they know that you are the only coach who really understands and feels their problem and at the same is determined to solve it.
10. Matchmaking Will Become More Essential
Not all your clients are the right match for your business. Not every time your expertise will bring eminent results.
Our research indicates that recognizing the right client is always better rather than wasting time and energy along with earning bad feedback.
Matchmaking will be among the dominant coaching trends. Coaches will heavily rely on tools and software that help them match people according to their personalities and fields of expertise.
Additionally, interviews will aid greatly in the matchmaking process.
11. The Intersection Of Industry Skills And Coaching Methodology
The industry will witness more of these business coaching industry trends.
If you want to excel in the coaching business, what is needed is strong industry and line experience.
Coaches will themselves need coaches and advisors to deliver exceptional goals for their bright coaching future.
12. Increasing Regulations
Maybe this is bad news for you but it also signifies that the coaching profession is getting fully-fledged.
Thus, it will need its own codes of ethics and regulations.
Our research indicates that countries will regulate coaching, and a few years down the line, you may find education systems and professional organizations in charge of enhancing this profession.
Does that mean it is a drawback to you? Nope! All this will be done just to stop the "mushroom growth" of coaches and bring in quality standards.
Won't you like to be counted among the top high-quality coaches?
Yes, right?
Thus the need of the hour is to stop complaining and start acting!
13. Coaching Will Outdistance Consulting
Consulting supplements the gap in knowledge, while coaching emphasizes the transfer of wisdom.
The time is not far when industries will prefer coaching over consulting. Based on my observations, young leaders will seek to learn as talent becomes harder to 'hire'.
14. The Experience Will Replace Explanation
If you think that you can lure your clients by words and explanation, that's not going to work that effectively.
The power of words may vanish but that of an innovative experience will definitely last.
As per my expertise, you need to incorporate breakthrough thinking and a creative pattern of disseminating information if you want your clients to stay.
Obviously, result matters but an indelible impression will assist you in accomplishing the desired result.
Though the saying goes as -"The first impression is the last impression", don't forget to retain the impression until the end.
15. Content Over Process
Are you asking the right insightful coaching questions to your client? Is your content client-oriented and revolves around his needs?
If not, there is no more scope for further delay.
With "Content", I not only mean this but content that emphasizes your work too.
You cannot say to your client that Hey, trust my process, it is 100% effective.
The new era will see the rising demand for "been there, seen that, done that" coaches as they will be better capable of helping people look around their corners.
16. Working With A Coach Will Become A Norm
All we coaches must thank shows like "Billions". These have elevated the need and desire for coaching tremendously.
Whether it is business coaching, life coaching, or any other, all teach people to reduce stress and gain a unique perspective on solving complex problems.
Who doesn't want that?
Better days are coming!
17. Digitization Of Coaching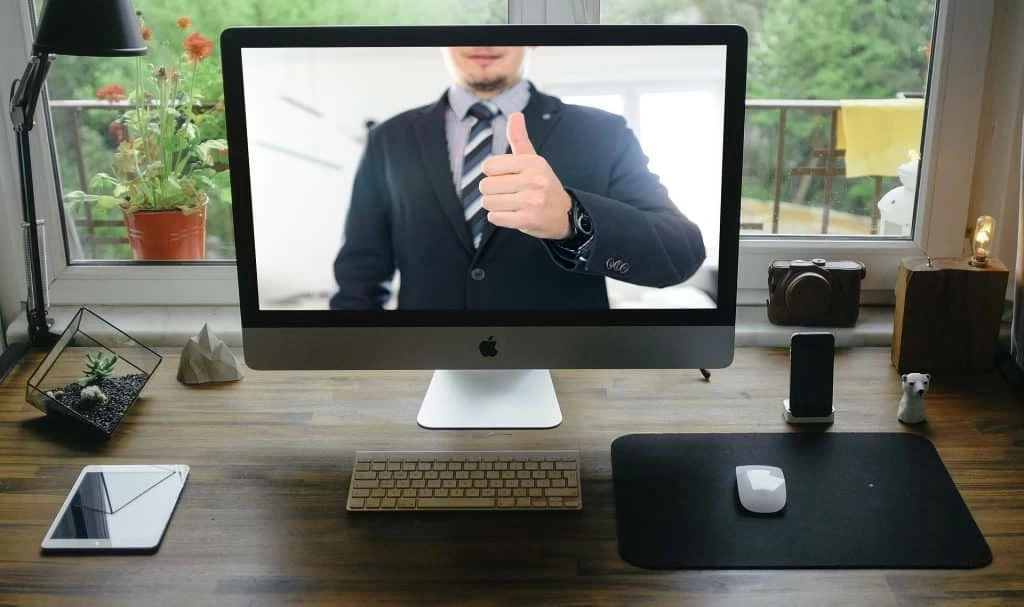 Webinars, online training, digital coaching are emerging coaching industry trends.
As a coach will you not prefer to get a hold of a wide range of audience with easy access and a manageable schedule?
This will also lead to a major cut in your infrastructural and other costs.
What I need to convey is that the days of in-person coaching are dwindling. Though live interactions will still be a requirement, they won't be sufficient.
If you want to remain valuable and relevant, you need to be on par with these coaching trends.
18. Coaching Fees Will Level Off
As per the Sherpa Executive Coaching Survey 2018 reports, following are the annual Coach Salary by Niche:
Executive Coach Salary: $104,700 USD
Business Coach Salary: $61,000,
Life Coach Salary: $37,000
There is no doubt that the coaching fees have been exorbitant. But soon this gap will decline.
From my years of practical coaching experience, I've observed that the fees will be split between a small group of elite certified coaches who entertain high-paying clients and a much larger group of coaches who offer low-paid services.
19. Coaching Will Become More Matured Yet An Evolving Profession
The pool of professional, trained, and qualified coaches will be augmented further.
This coupled with norms and regulations will further contribute maturity to the coaching profession.
Don't get amazed by some unexpected trend that engulfs the market astonishingly. The coaching business is continuously evolving and is thirsty for new coaching trends.
20. Emphasis On Continuous Learning
You cracked an amazing deal! Great.
So now this tactic seems to work for the next time too, right? Maybe all the time?
Absolutely wrong!
While dealing with clients, you will soon realize that there are unique cases with quirky demands. Not every time the same hammer will break the stone!
So what should you do…?
Keep learning and sharpening your soft as well as hard skills. Get command over recent technologies and tools.
Having helped several of my clients achieve a 6-figure coaching business, I've noticed that coaches with laser-sharp interpersonal skills and deep expertise in their domain are sure to accelerate the speed of building a successful coaching business.
21. Agility In Leadership Will Shape Some Of The Amazing Coaches
Get rid of needless layers of complexity that slows the progress. The easiest way to bring in agility in your process is through careful planning.
For example, consider that you have a coaching program of 10 sessions. It includes one session per week. Now, you need to plan how you will proceed to produce desired results this time.
What is on your agenda for session one? What's next? Are you wasting time dwelling on some unnecessary stuff etc. etc.
Throughout my career as a coach, I have seen trends come and go, but what stays consistent is agility.
22. The Convergence Of Branding And Direct Response
Branding is a long-term process. While direct response helps you to understand and evaluate your coaching services better.
So, what should you concentrate on?
Actually, this isn't so complicated. In the process of evaluating the direct responses and bettering yourself, you are actually building a brand for yourself.
Till now, many coaches looked at "branding" and "direct feedback" as different. In my personal journey as a coach, I've leveraged both branding and direct feedback
Based on my observations, we will witness the intersection of the two as one of the major coaching trends. Both of these will go hand in hand.
23. Video Marketing
Scenario 1: There's a lot of content to read because you definitely want to convey everything to your client.
Scenario 2: A video depicting everything with pictures and sound.
Which will capture your client better?
Efficient coaching needs efficient marketing. No matter how good you are if you choose to stay in a corner with no buzz, you will remain there.
I have first-hand experience with the challenges and rewards of transitioning to virtual coaching practices. Video marketing is undoubtedly an emerging coaching trend that will benefit a lot of coaches. It grabs the attention of people. If it is engaging enough, they will not even realize the time spent watching it.
24. Social Media Marketing Will Continue Gaining Popularity
The traditional marketing approach has already vanished.
Major leading-coaches are aware of the immense potential of social media marketing, and they are keen to leverage the same.
Based on my observations, the need for social media marketing will increase and provide an easy and effective way for coaches to expand their businesses.
25. Growth
The Coaching Market continues to grow. It has not seen a sharp decline yet. The 2016 ICF study noted 53,300 coaches globally, this was a 12% increase from 2012.
Our analysis revealed that the coaching industry in 2021 is estimated to be valued over $2.4bn and is still growing.
I am sure this trend is enchanting enough to get you on track. If you have any dilemmas regarding the coaching future, shed that. It is indubitably dazzling.
26. Coaching Across Borders Will Be Most Common
My years of experience navigating the global economy in coaching have taught me that with the widespread global economy and technology within reach, coaches will be increasingly working across borders.
So, if you want to keep up with recent coaching trends, it is extremely crucial that you are aware of the cross-border culture, languages, etc. to blend seamlessly with your clients.
As per our expertise, bilingual/multilingual and culture competent coaches will be in high demand.
27. Metrics Will Become Standard Practice
Your clients will demand the results of your coaching sessions and will measure them based on certain metrics.
So if you are thinking that you would just experiment on your client, then stop it.
You need to REALLY bring a transformation in the coaches and prove him that his investment was worthy enough.
For example, a company may want to determine specific results like increased productivity or improved skill among the coaches.
28. Peer Coaching Will Become More Important
Research shows that peer and internal coaching will become more vital.
Though the usage rates of peer coaching are high at present, studies show that it's not as effective as it might be.
29. Systemic Coaching Skills
The general consensus in the industry suggests that we will see a growth in Systemic Coaching skills, especially in the executive coaching industry.
If you want to lead people, teams and whole organizations you need to master systemic coaching skills.
Systemic coaching will assist in unleashing the potential that lies in an organization and solving wicked problems.
30. Overwhelm, Overwhelm, Overwhelm
That's where you achieve the milestone!
You need to overwhelm your clients phenomenally by following innovative methodologies and creative practices.
This is not something new but most of the coaches will find unique ways to dive deep into the hearts of their clients.
Take care that you are not left behind in the race.
What Do These Trends In Coaching Mean (For New Coaches)?
1. Only highly-trained coaches will survive.
2. Coaches will have to develop skills such as cultural competence, multilingual, and have additional specific training such as neuroscience.
3. More time should be spent on self-learning.
4. Coaches will need to adhere to coaching regulations.
5. Command on virtual coaching practices.
6. 'Super coaches' will widely employ Social Media marketing to spread their messages.
7. The experience will play a vital role.
8. The relationship-driven approach will build successful coaches.
9. The future of coaching looks extremely bright!
Conclusion
In conclusion, staying informed about the latest coaching trends is crucial for coaches to adapt and thrive in a rapidly evolving landscape. The coaching trends discussed provide valuable insights into emerging practices and approaches that can enhance coaching effectiveness. As per our expertise, from virtual coaching and technology integration to neuroscience-based coaching and focus on mental health, these trends highlight the shifting needs and preferences of clients.
Based on the success of my coaching methodologies, adopted by several Fortune 500 companies, I can attest that coaches who embrace these trends can meet the evolving demands of their clients, expand their reach through online platforms, and leverage scientific advancements to deepen their impact. By staying abreast of coaching trends, coaches can continuously refine their skills, stay relevant, and provide valuable support in an ever-changing coaching industry.
Frequently Asked Questions (FAQs)
What Type Of Coaching Is In Trend?
Many people in the world are confused about what they are doing in their life. There are many dreams, but they never achieve them. There is confusion, lack of motivation and fear. So Coaching is a process where one is able to give the right information to someone at the right time. This is very important. So it can be a great career option also.
What Is The Most Popular Type Of Coaching?
The most popular type of coaching is performance coaching. Unlike other types of coaching, performance coaching is more focused on the quality of the coaching than the quantity. In performance coaching, the coaches have a more proactive role in helping their clients set realistic goals, find new strategies, and build confidence.
What Are The Most Significant Trends In Coaching?
Coaching is on the rise and it is getting more popular in the corporate sector. It is said that "Most of the Fortune 500 companies today have a corporate coach". I think the reason is that coaching is one of the fastest ways of improving oneself. The other reason is that it provides a good ROI, i.e., it can help employees increase their productivity and get better results than what they would with other training or self-development programs.