If you're starting an online coaching business then you might have to work with a lot of online coaching tools that help you in growing and expanding your business.
I remember when I started on this journey 8 years ago.
The very first tool that I used was Google's suite of tools.
It's called google suite.
It gives you google drive, mail and other popular tools of google that will make your life when you're looking to build your online coaching business.
I have found that using coaching tools and software have helped us in scaling our business from a couple of 1000 figure business to making it a 6 figure and beyond business.
And that's why I wanted to write this piece so that I can help you guys with the kind of experience and usage that I have had using these tools.
And not only that, but I will also tell you at which scale these tools will work the best.
So something that works with hundreds of users will not work when you hit the scale of thousands.
1. Blue Yeti Mic:
I have been running webinars and recording audiobooks, using it for conference calls, and this blue yeti mic has been working well for me all this while. The coolest part about having this mic is that you don't get background noise when you use this mic.
So if you've heard any of my recordings or software or any course that I have done, they have been done on Blue Yeti mic. I have tested a lot of software in the market and the quality of audio that gets captured through this mic is very very good.
I would recommend you to get if you are someone who is doing a lot of client calls, sales calls and recordings.
It is way better than having the usual mic of the earphones which most of us use.
2. UseLoom:
So when you have a distributed team working all across 7 different countries you need to work with a lot of tools to show what is happening on your screen and how things work.
There are times when you want to drive home a point and the only way out is to get on a call.
But for the sake of productivity that doesn't really work well for everyone.
In such situations, we use UseLoom which allows me to create small screen capture videos which I can do with either having my face or the screen recording in a nice audio/visual format.
The coolest feature that I like about Useloom is that you just need to record the video and it will be automatically uploaded on your account and you can share it with your team or relevant people with a unique online viewing URL link.
This way you won't have the headache of managing heavy MBs and GBs of audiovisual files.
In our company, it helps us in managing work internally & in dealing with customer support work.
3. Zoom:
I have started working on the internet when Skype was a thing and was really popular.
But over the last 5 years, we have seen zoom grow crazy like anything, and about 3 years back we started shifting to zoom, and video calls, conferences and team meetings became so much easier and better.
And not only that, with Zoom you can even record your calls, and send it to whoever has the link for it.
So simple so easy.
So if you're running a distributed team or working with coaching clients across the globe, I'd recommend working with zoom to engage with your clients.
4. Docusign:
Docusign is great when you have a lot of documents or contracts with which you work with your work.
Ideally, if you had to sign a document what's the most usual process?
You have to take a printout, download it, sign it and then scan it back, arrange it as a pdf and then send it back to your relevant party.
But with DocuSign things are very different.
All you have to do is take a digital copy of your contract and just paste your digital signature template on top of using the DocuSign app.
You don't have to do the manual laborious process of getting things done.
5. Evernote:
I use Evernote for taking personal notes and keeping personal accountability of the kind of checklists and other readings that I make throughout the day. So that I can even sync them across devices and make it easy to go back to whenever I want.
It's my go-to tool whenever it comes to any form of research that I have to do.
Definitely a good tool.
6. Whatsapp:
NO matter how many communication tools I use, but FMWhatsApp communication and groups are the best things for me. The communication is fast, easy and simple.
And unlike slack and other tools. It is 100% free. And since everyone has a phone so it's not really difficult to get others started on WhatsApp and have groups for communication and everything else.


7. Bluehost Web Hosting:
If you're an online coach looking to build an online business then that means you'll have to have an online presence and an online website that hosts your products and services.
To showcase your products and services you need to have an online hosting service which you can have where you can connect and keep your website functioning.
Over the years I have found that Bluehost web hosting is a good and reliable service for early beginners, but as you grow you might have to shift into managed hosting type solutions for which you can look into a ton of options depending on what your budget is.
But for new coaches, if you're looking for something my suggestion would be not to look elsewhere and simply get Bluehost and get started on it.
It has the right mix of prices, service, customer support, delivery and quality which a new coach needs before he hits in the market.
8. GoDaddy:
With building an online coaching business you also need to book a website.
You could choose any website like GoDaddy to book a domain for your own brand.
I prefer GoDaddy because their service is good and has been reliable. In fact, to all our graduates at our coaching business, we recommend them to buy from GoDaddy.
And even their experience has been nothing short of great.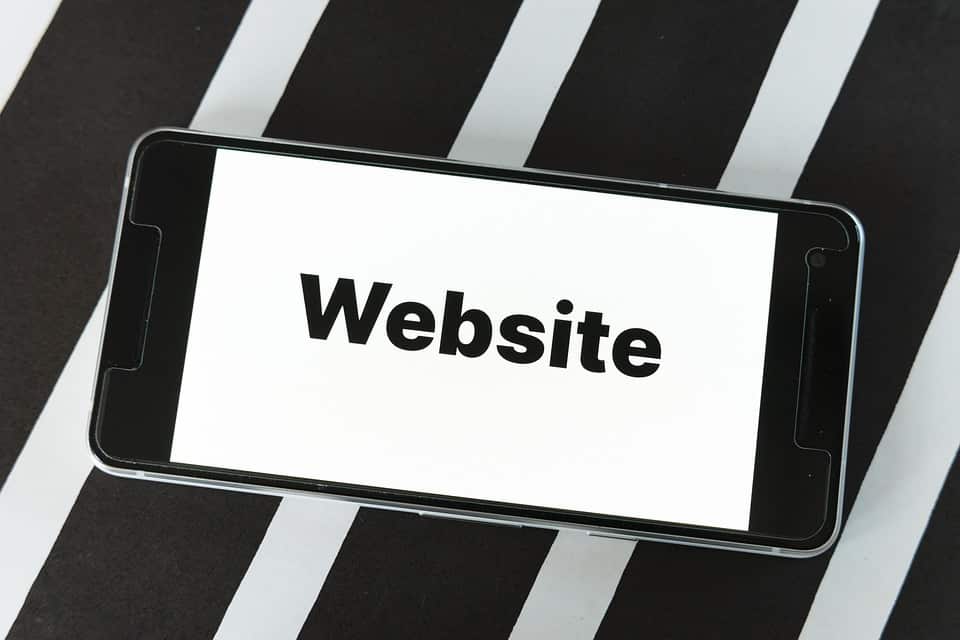 9. Quickbooks:
There are a bunch of brands in the market in the business books space, but I have personally worked with Quickbooks.
The good thing that I like about QuickBooks is that using it I can connect it automatically with stripe and that ways I know that it will automatically pull in all the information that's needed to regarding cash inflow.
From the way I see it.
I see QuickBooks as the proper financial management software.
It has expense management built in it on an auto mode which means it pulls all the data from your bank and you don't have to worry about anything.
Accounting and money management is something which happens easily in QuickBooks.
Our accounting team at devcoach.wpengine.com love working with QuickBooks.
10. MailChimp:
I love MailChimp. As far as I can remember MailChimp was the first email marketing software that I used when I started in setting up my own self-development coaching business.
It has a forever free plan which allows you to send over 12,000 emails every month and gets you about close to 2000 subscribers.
So all your initial subscriber costs can be easily dealt with, while you can focus on doing what is more important for your coaching business which is getting clients and serving them.
I'd highly recommend MailChimp to anyone who is looking to get started in building a list and wants to make money using the power of email marketing.
11. Infusionsoft:
We shifted to Infusionsoft a couple of years back.
Infusionsoft is a powerful platform but is slightly expensive. I think if you're someone who makes 5 figures a month then you should check to have a free consultation with any Infusionsoft partner and understand if it is for you or not.
We've implemented the whole stack on Infusionsoft on our business and it cost a couple of thousand dollars in revenue and took a lot of our internal resources to deploy and manage the version 1 of it.
But then what we got out of it was amazing.
A lot of our internal processes were smoothened out and we got like a mini customer related dashboard for our business.
So we know in the customer journey as to how many times a specific customer is engaging with our marketing material, and which all communication pushes them to take the most amount of action.
I would recommend it to mid to advanced level of coaches, and before you implement it please budget out the whole exercise, because it does cost some money.
But when you do the math of how much money you'll make back from it.
It won't bother you that much.
It has CRM, Landing Pages, Shopping Carts, Checkout, Funnels, Email marketing and so much more all built within one platform.
12. Stealth Webinar:
Stealth webinar is an amazing piece of software. So I will tell you a small story, a couple of years back we started nailing our webinars and the sales became steady and stable.
But then sitting on webinars and running them twice a week became like a really intense task, I felt I was investing too much time in it. And I wasn't able to figure out how to scale it.
That's when my current mentor suggests me this software that could run recorded webinars and make them feel like live webinars.
I was really surprised when I heard that. I did a test run with stealth webinar, and when I was deploying it I really felt that things would come down crumbling.
But then using it you can even get your chats sorted, live q and a, and all other things that are important in a live webinar. So what you can do here is that set up all your top performing funnels and webinars and put them on stealth webinar and you should be able to automate your high ticket sales process easily.
13. EverWebinar:
Now there are a lot of coaches who do small ticket coaching packages and products.
When we started building our coaching packages even we started by doing that, and that's fine because you have to enter the market some of the other ways.
But then over the years, I have personally spent a lot of time in optimizing funnels and working them through and have shifted completely to high-end coaching packages only.
And the best way I have found is to sell them through webinars and presentations.
By now as I type I would have easily done hundreds of webinars if not thousands.
And since your money making abilities are totally dependent on your ability to deliver a great presentation. If your webinar software doesn't work well, you might have problems.
I have had moments of people waiting to join the webinar but the damn software didn't work.
It's a bad situation, that no coach would want to be in.
If you don't want to have the embarrassment and want to have sales coming to you.
You should invest in reliable software.
I think Everwebinar is great software and has some cool features and price is also good.
And the most amazing part of it is that it has great support.
To buy any product I consider support to be an important part. Their support is just too good.
14. Sumo:
Sumo is a great sharing tool. If you're a coach who is looking into getting more social shares and building an email list which you want to monetize for later on, then you need to check the sumo's suite of tools.
At our blog, we use the social share tool.
We use a welcome mat, click triggers based CTA, exit-intent popups, and scroll based popups.
We have found that collecting emails through their suite of tools has made our list grow 4 X faster than usual.
Otherwise, in the past, we weren't very aggressive about collecting emails, we were just expecting our audience to fill in their emails with us at the end of the article.
15. Hotjar:
Hotjar is an advanced tool and I'd say it is not for everyone but if you're a growing business and want to understand how people are behaving on your website and how they are responding to your content or main pages.
Then you can install Hotjar to understand the behaviour of your audience.
You can study your web pages, funnels, landing pages and so much more.
Studying your website becomes easy using their screen recording, heatmaps and other survey form type of feature.
These tools will allow you to find the problem area so you can make fixes and change the funnels accordingly.
16. Yoast SEO:
Yoast is a WordPress plugin. When we started our business we started with paid advertising, but now we have shifted to writing a lot of content. This way we have a lot of targeted traffic which is actually available on google.
And we target them on the basis of search engine optimization.
To enable search engine optimization properly, you need to set up the right keywords, headlines meta tags and so much more.
In fact, as per recent updates of SEO there have been close to a dozen things that you need to keep in check to make the SEO work. Now you can do it manually as well but if you have an automated plugin to back you up, then things become relatively better.
If you want to drive some organic traffic then having a premium Yoast SEO plugin is a must-have tool in your toolkit.
17. LastPass:
We have a distributed team which works from 7 countries and a lot of times we work with freelancers as well on a regular basis. Now there are times when you don't want to share access to your software but you have to share the login details.
So with LastPass, we can easily share the login details through their application which means you can be safe about your access points, and not worry about anything.
And not only that but you also have to remember a lot of passwords, so as a team LastPass helps us in putting all our login details in one place without any problems.
If you are using more than 5-6 tools then LastPass is something that you should be checking on, and have all of your teamwork with it.
18. Freshdesk:
When your coaching business will grow you'll notice that you will have a lot of customers who have issues, complaints or queries which needs help. If you're using a ticketing software then all your support will get structured, and your team can access everything in one place.
Freshdesk is even free to start and will get you started very easily.
They support and customer success team will ensure that you get started on your campaigns easily. And their pricing is very friendly as well.
19. Perfect audience:
If you're someone who is running advertising you might also know the importance of retargeting and remarketing. A perfect audience is a tool that allows you to remarket across different devices and different channels as well.
20. Ahref:
Ahrefs is a powerhouse tool that allows us to maintain and manage all of our traffic and SEO related engagements. It helps us in understanding the relationship between backlinks and all types of SEO related activities and how they impact our website.
And how we can improve things from there on.
21. Keywords everywhere:
Keywords everywhere one of the best SEO tools for me these days. Back then when someone had to do some keyword related research, we had to either use google keyword planner, or you had to use an advanced product like Ahrefs or Moz.
But with keyword everywhere searching keywords and doing keyword research has become 10x easier.
You can either do it in batch mode or you can do it by doing your google research and it keeps showing data.
So for example, if I type how to become a coach
It will automatically show the relevant data in my browser only, and I don't need to use a tool dedicatedly to make this thing work.
22. WordPress themes:
WordPress is one of the most powerful platforms in the world right now. Close to 1/3rd of the world's websites are these days powered by WordPress.
So if you're planning to set up a website you have to be choosing the right sort of theme.
Our website is built on the Genesis framework and genesis theme which you can check out by clicking here.
I have gone and used advanced things like Elementor and Divi, and have finally come back to a simple solution like Genesis framework based WordPress themes. I would recommend to start with simple WordPress solutions and then advance on bigger frameworks when you have the team and revenue to expand on it.
23. Buzzsumo:
Buzzsumo is every content marketer's dream tool. So let's say you want to figure out what is the hottest and trending article on your topic, you can go to Buzzsumo and search the article there.
So let's say I search for self-help coaching. I can type this and find out some of the best and most trending articles.
This way I will know why and what type of article is really popular these days, and how you can also replicate the same formula for your content and get more shares and likes.
It's a must-have if you are looking to grow in the content space for your coaching niche.
Recommended Read: The Ultimate Guide To Finding Your Coaching Niche
24. Calendly:
If you're someone who is into does coaching over the internet and you want to expand your footprint all across the globe, then you might have to do a lot of sales calls, coaching calls, dealing with clients, other JV calls and so much more.
You might need a calendar for it.
Now you might say I already have google calendar why can't I use that.
The google calendar works really well for internal usages.
But when you deal with people outside your coaching business and systems then you need something which has a client-friendly interface and serves as a go-to tool for booking slots.
Then you might need to look at things like Calendly.
I have tested other tools as well but so far this is the best one that has stood out.
And the good part is that it syncs with your google calendar as well which means that everything will be synched in one place.
So you can have a repository of all slots be it internal or external.
All in one place.
25. Google drive:
You might need a lot of work which might require you to work with a lot of sheets, presentations, documents and spreadsheets. Back in the early days, we use to work on MS-Office for all these needs.
But then ever since Google has introduced Google drive everyone has shifted to Google drive.
Google drive is like the online version of MS-Office.
So not only that you can even use it online and having multiple people to collaborate on your tools.
26. Dropbox:
There are tons and tons of online storage space products and startups which are out there providing space at dirt cheap prices. After using a lot of products I have found that the pricing and ease of use which Dropbox has to offer is unparalleled.
You can even check out their pricing by clicking here.
They have a special pack for businesses.
You can check it out by clicking here and have a free trial for 30 days.
27. Slack:
I mean this is no joke. If I had to pick one productivity tool which ties all of us together here at Sai.coach. It has to be Slack.
Before we had slack we had no means of communicating with each other in the real-time format.
Sometimes we were using Skype, sometimes zoom, and even Emailing back and forth and checking trails on a lot of occasions.
But then using 5-6 tools in place of one led to a lot of drama and eventually got us frustrated and we moved to slack.
Now we don't even communicate through email, all we use is Slack.
In fact, the part is we've done a lot of segregations and every department has their own channel where they communicate and one single channel where everyone is a part of.
This way things and tasks are very streamlined.
28. Trello:
If slack was a real-time communication tool then Trello is your go-to board to keep all tasks lined up and tied together to remember them.
So what we did was we have used Trello and have tasks assigned as per department again which serve as reminders to us and keeps the whole team accountable for their side of tasks.
Like I will show you an example of one of SEO team department Trello board looks like.
You can see that you can slot everything over here, and tag and assign people.
29. Hubstaff:
I really like Hubstaff.
So if you're a business that has a lot of remote teams or you are someone who is working with a lot of freelancers, then there might be chances where you might wonder about the productivity of your team or people that you're working with.
In such cases, if you are looking to check or max out the performance of the people whom you're working with them in those cases you can get them to work with you in an Hubstaff account.
With Hubstaff you'll be able to have one master account, and you can assign child account to your users.
You can see screenshots, their productivity and the applications that these guys are using, and so much more.
Payment invoicing and accounting:
30. Stripe:
Stripe is my favourite, You can get stripe as a payment processor if you are living in the united states or if stripe operates in your country. But if you're someone who doesn't have Stripe in their country.
You can go to Stripe atlas and register a company in the United States.
After which you'd be able to have a company in US and stripe would be able to give you a bank account as well.
Stripe charges 4% of commissions on every transaction that passes through it.
It's easy and reliable as well.
31. Paypal:
Paypal is one of the oldest payment tools that are known to internet people. Almost everyone has a Paypal account. If you have Paypal account you can easily receive money from anywhere in the world.
All you have to do is just send money to their email account and you're good to go.
Not only that if you are a non-techie person you can even Paypal business or Paypal checkout to collect payments for your business.
Google analytics is our main dashboard when it comes to understanding the nature of paid and organic traffic. It helps us in analysing and studying the behaviour of our audience and why do they do what they do.
32. Google analytics:
Once we have insights on the nature of traffic be it their gender, source, country and other items. We are able to optimize our advertising and landing pages accordingly. If you're looking to get started to build an online coaching business, then I would recommend you to sync your google analytics section as the first thing.
33. Google Search Console:
In our business, we try to use google webmaster in trying to understand the relationship between keywords and pages. If you're looking to study and improve organic traffic then syncing google webmaster with your website is really important.
One of the coolest things that I like about webmaster is that you can literally go to the keyword section & you can find new ideas about writing new content for your blog all by digging in the google search console.
34. Bitly:
Bitly is a very cool service that allows you to create shortened unique URLs which are then tagged with the service that allows you to study more in-depth data about the link.
You can study more about clicks and 100 other data points about the kind of traffic that came through your link. We use Bitly when we have to get more insights on our paid and unpaid traffic based data where we send the users on a certain page by using the Bitly link.
It is a free service which you use in your coaching business easily.
35. Typeform:
I personally use Typeform to create forms and use them with clients during call scheduling or to gather more insights and data during the survey or research forms. It is my go-to form creation software.
A lot of people like to use google forms as well but personally, I like using Typeform since it allows me to create more beautiful looking forms which is a hard thing with Google forms.
36. Canva:
Canva is the easiest graphic design tool that you can operate. Before we learnt how to work with Canva, I had to pay money to Graphic designers and there was a lot of lag time in getting a creative published.
But ever since Canva got launched creating graphics has become an easy task.
I have been personally working and doing all my designs myself, even our marketing team is able to function without the help of a graphic designer nowadays.
So if you're doing a lot of ads then you must check out Canva. It is a powerful DIY graphic design tool without the complexity and learning curve of adobe photoshop.
37. iPhone 10:
Before iPhone 10 came out, we used to do all our video shoots, recordings and even the basic video AD recordings on the DSLR which wasn't very difficult but wasn't that handy and mobile either.
The quality of the camera in iPhone X made taking videos really simple and easy.
The portrait mode of iPhone X is the best thing that's out there.
You can do recordings without anyone knowing that the videos have been shot on the phone. The camera is really world class and makes the production cost a hundred times cheaper.
38. Teachable:
Teachable is an online course membership software where you can host your courses without even typing a single line of code. It's that simple. We've hosted all our courses and even recommend teachable to all our students that we got on our programs to use teachable to get started easily.
If you are looking to host a membership site or are looking to create an online course then you must checkout Teachable. I would highly recommend it.
39. Clickfunnels:
Before Clickfunnels came into the picture we were using Leadpages as a source to drive people to our landing pages and it worked really well but ever since we have started using the whole funnels system of Clickfunnels. Making landing pages & designing funnels has become really simple and easy.
If you're an early beginner and want to stay away from coding but want to have world class and finely perfected funnels in place then you need to try Clickfunnels where you will get everything up and running without any issues.
40. Camtasia:
If you're someone who wants to record a course but doesn't know the technical know-how of how to create an audio-visual format. Then I'd recommend you to get acquainted with using Camtasia editing software.
The nature of recording video course can be a bit tricky.
So what you do is recording audios separately and then merge them with the slideshow that you have set up with screen recording using Camtasia, and then you can add the audio and the video in Camtasia and merge both of them.
All this is easy to do when you're a new beginner coach and want to get started as soon as possible. But when you grow and become into an advanced coach then you should check out professional video editors and work with final cut pro or any other advanced video editing software that's out there.
But that's all for now. So these are all the top coaching tools that we use at Sai coaching and I would really love to know what you think about each of these tools and if you have any better or more sophisticated recommendations to make then I'd love to hear from you.
Please type in your thoughts in the comments section below and I'd love to hear from you.
Frequently Asked Questions (FAQs)
What tools are used in coaching?
Coaching involves the process of helping people to make changes in their habits, beliefs, attitudes, decisions and actions through positive reinforcement, advice and guidance. The tools used by coaches will depend on the type of training they are providing. For example, in life or business coaching there may be little to no use of actual tools, but it is expected that the coach be a highly effective communicator. Strategies will include the art of conversation, active listening and questioning, and coaching may involve the use of thought-provoking activities such as constructive feedback, role-plays, and creative explorations.
What is the best tool to grow your coaching business?
Having a web presence is the first step. You can start by having a website or a blog where you can share free and premium content. Create social media accounts and connect with other coaches in your niche. You can also start a membership site, if you are willing to put in the time and effort required.
Why is coaching one of the most powerful tools?
Coaching is one of the most powerful tools because it acts as a catalyst. Coaches are able to reach into your soul and extract your inherent strengths, talents and abilities. The coach gives you the right motivation to take the necessary actions and make yourself successful. Coaches provide inspiration, motivation, and encouragement of your goals, and they help you attain your goals.