Blog » How to Guides » Write The Ultimate Coaching Business Plan In 10 Steps [2023 Edition]
Write The Ultimate Coaching Business Plan In 10 Steps [2023 Edition]
Are you anxious to start your coaching business?
Are you still thinking about how to start?
Are you confused and wondering how to prepare a business plan for your coaching business?
If yes, then I would like to let you know that my condition was the same as yours, a few years back. I was confused about which strategy to follow. I tried hands-on social media, conferences, podcasting and various other tools. But, eventually, I didn't get the outcomes as required. My efforts were not moving in the right direction.
Soon, I found the missing link. I realized that before starting a business, a proper plan was needed. I laid down the plans and strategies. There is an in-depth guide that I followed and still walking on the same path.
So do you want to know what my business plan involved? How I built a successful coaching business plan? How I managed to use my experience?
Today, I am glad to uncover my coaching business plan.
Do you know the main difference between successful people and unsuccessful people?
Successful people do things they don't want to do because they want the results that come from doing those things.
You can go through How to Start a Coaching Business to get tips to start your coaching business.
Take a month or even a day out of your business and step back. Take it all in. Next, strategize a plan of action. For a moment it may not seem productive. But when you do it, the results are amazing. Your efficiency and productivity will show massive growth.
Let me share a small story-
A monk was climbing up a mountain, he wanted to meditate at the top. While on his way up, he found a man who was busy chopping a tree. For a moment, the monk stopped. He started observing the man for some while and then moved further.
After four hours he headed back down the mountain. On the way, he found the same man again. Still, he was busy chopping. The monk was surprised. He tapped the man on his shoulder and asked:
"Excuse me, sir? Why don't you take a moment to sharpen your Axe?"
The man replied that he didn't have time for that. He further added that he had to chop down the tree. He didn't want to waste time in sharpening the Axe.
So what does this story tell?
Planning involves proper time and it can fasten your growth.
I do not want to go into too much philosophy. Let me tell you what I did.
Creating a coaching business plan template is a daunting task for people who do not have a business background. But don't worry I'm here to guide you through this. I will help you create a coaching business plan template.
Before I start I must tell you what is a business plan and why is it so important.
A coach business plan is a comprehensive document that tells you what you plan to do as per your vision and mission. It tells you what strategies to follow to achieve your set goals. It is a plan that gives you a roadmap to be followed to achieve your coaching business goals.
Now, why is it important?
Whether you are building a coaching business as an individual or as a company it is very important to write a business coaching program outline. Initially, you can write a simple business plan without the help of a professional business plan writer.
Let's say you are a life coach, a life coaching business plan written by you will help to focus on the main components that will make your coaching business a success.
It will bring professionalism and will provide a roadmap for your coaching business goals.
The plan which I will share is a simple coaching business plan that will guide you to create your own business plan. It cannot be used to solicit funds from investors or banks. Investor funding will require detailed financial information about your business.
So, let's get started. The key elements of a coaching business plan will include the below points-Shortcode
Whatever you envision for your venture needs to be described in this section. You need to answer a few questions here to start your coaching business plan- Why you are starting your coaching venture?
What is your vision for your coaching business? Do you want to revolutionize the coaching industry? What different you will do from others?
You have to explain all this here to show your business farsightedness. This will give you direction to achieve your goals and will keep you focussed.
It gives energy and inspires to make change happen. Vision is a visual image of your dream or idea which you want to achieve through your business.
Mission
After you describe your business vision you need to write a mission statement that will describe your business. The mission is the goal of your venture and very important for coaching business plan.
Mission plays a vital role as this seven letter word drives our professional and personal life.
In this section, you need to be clear about your goals and be ready to answer the following questions-
What change do you want to bring in people?
How do you want to help others with your coaching program?
Who can benefit from your program?
Are you passionate to bring change through your venture?
Think about these questions and try to answer it then you can visualize your mission.
Business Description
Write about your business in this section so that people get information about your business. It is vital to mention your niche, services, and products in your coaching business plan.
Set Your Niche
Here you have to select the niche of your coaching practice. The coaching niche will give a clear picture of your business. It will help you to define your products and services too.
Starting from life coaching, health coaching, career coaching to executive coaching, the list is endless. See where your passion lies and then get started.
If you are still confused and not able to find your niche then check this article The Ultimate Guide To Finding Your Coaching Niche and you will find your niche soon.
Set Your Services
Say for example some clients want detailed plans while others are simply looking for guidance. To attract more people you should have at least two levels of service.
Many coaches have various coaching sessions like once in a week, twice or thrice in a week. Clients can select the coaching sessions depending on their requirements.
Set Your Billing Methods
Will people be able to pay electronically? What about paying by checks? How many days do they have past due before services will no longer be continued? You need to define how payments can be made in your coaching business plan.
Set Up Your Website
I didn't make a fancy website. I just highlighted how I can serve my clients. Don't forget to include your certifications and licenses. Testimonials are like adding a cherry to a cake. I believe it can influence people greatly. Consult a web designer too. Do you want people to contact you directly through the site? If yes, the proper address is a must.
Target Market
The next step is to research on the target audience. This is an essential point for any coaching business plan. You do not have to work with all. Do a little survey and see who needs your coaching sessions.
So how you can do this?
Firstly ask questions like:
Is your business niche for college graduates who are seeking a job?
Is it for the business executives who want to grow their business?
Is it for women groups looking to work from home?
I identified my ideal coaching client through these questions. This helped me in creating marketing ideas in a much effective manner. I could now direct my messages to a specific group of people. Even I had the opportunity to develop specialized programs and workshops.
Marketing Strategies
What methods are useful?
How people will notice you?
Will you do the marketing/sales all by yourself?
Do you want to appoint someone for it?
What sales strategy you will implement? How do you want to present your sales team?
How to create a marketing plan?
The following are the key points which I suggest you should follow regularly.
After you figure out your target clients, try to locate them through your sales and marketing strategies. For this, you need to plan both offline and online marketing strategies in your coaching business plan.
Offline
How do you want to reach your clients?
When I started my business, I reached my target clients through introduction letters, flyers and brochures. This was mainly done to create awareness about the business.
I know that getting your first client is the toughest job. Use both personal and professional networks to help. For example, consider offering some free 15 or 30-minute coaching sessions. This is to encourage people to try your coaching services.
I learned how important it is to build connections. Thus, I organized an event. The invitation was given to all the closed ones, friends and people whom I could target. During the event, guest interaction was done. I explained my business and services.
It was essential for me to participate in various exhibitions and seminars. This way I could bring my business into the limelight. I could even develop connections with other stakeholders.
Next, it was important to advertise about business in public places. Hence, I posted information about the business at coffee shops, libraries and such.
Online
For the online audience, I used various social media tools such as Facebook and Twitter. The use of Google Ads is also an amazing sales tool.
For getting rankings on a search engine, I made my website search engine optimized.
In some time I started publishing articles in well-known magazines and newspapers. Create a blog or write articles for other blogs and media that provide tips that can help you gain exposure, as well as credibility.
Lastly, I used the tool for referrals that helped to grow fast.
I started an online community for my clients. There was a regular post. Members were given the invitation to share the group among others. This eventually helped me to scale my business.
However, in this whole process remember who you are serving:
For example, at times one on one sessions is like a burden on my shoulders. I need to put too much time.
I often came across executives who wanted a break from technology. Hence, for them, online programs did not work. I used some storytelling tricks.
On the other hand, those in grief didn't like long presentations. Thus, I created short and sweet online programs.
Depending upon the group, the marketing plan is prepared which can help you to attract your clients and scale up the operations.
There is one common string that can work well for both offline and online marketing and that is 'Coaching Certification'. Firstly, this is not required, but it can help you to upgrade your business.
Hence, I added this to my online coaching business plan.
It increased both credibilities as well as marketability. I got a chance to learn new things. Apart from that, I could charge more.
You should have knowledge and skills in the area you want to be a coach. This can come from personal experience, but still, you can do additional training that can hone your skills.
In case you want more marketing tips then do read How do I market my coaching business to grow your business.
Competition
You need to know your competitors as this will give clarity on the level of competition.
You have to plan how to set your business different from your competitors.
What is it that you could provide which others are unable to?
One of the experts advised me to look at competitors as a source of information. Further, he added, give time to research what they are offering?
How much fee do they charge?
What are their strengths?
I checked how my competitors marketed themselves. But I didn't want to do the same.
It was time for me to identify something which I could provide better than others.
I knew that career coaching was something which I could do best. I started brainstorming ideas to differentiate myself from competitors. Next was to implement consultation calls and sales strategy.
What I did to make it more meaningful? How to differentiate? Hence, I had to decide my unique selling point (USP).
Organization Planning
What should be the management structure of your business?
A coaching business plan involves defining the organization structure. This further leads to roles and functions.
I started with a few people. But eventually, it became big. Luckily, I had made the structure beforehand. Things became simpler.
I had hired assistant coaches. This was the point when my client base doubled. I used to generate passive income by hiring them. I had fixed a percentage of the fee for myself. This is how you can grow your business. In this section you need to answer questions like:
Do you need ambassadors to promote your coaching business?
Will you have partners or employees?
How many people do you want to hire? Who can support you well in managing your business?
What kind of coaching business do you want to create? I had various people who helped in growing my business. But proper plans led to bigger achievements. As per my experience, a business plan helps you to hire the right kind of people at the right time.
Equipment And Materials Requirement
When I planned to market my business, I listed down a few types of equipment required to start in my coaching business plan.
I was aware that video conferencing will be part of my work. Hence, I downloaded the needed software and purchased a quality headset.
Some coaches record calls and give them to their clients so they can review the session. Don't you think that helps in gaining long term clients?
For this, I bought a recorder. It is used to record all video/audio calls and share the sessions with clients.
4 Hard Truths About Building A Coaching Business will give you an idea about the toughest part of coaching business.
Financial Planning
Now comes the budget plan. Without money, a business cannot grow and a coaching business plan will be incomplete without this.
I found many coaches who charged a modest fee while starting a business. This is because they felt their experience is low. Hence, they charged low. Do you think that is justified? They may get more work but remain underpaid. Will you like working for a client if you are paid less?
Such instances taught me to plan my fee structure. I could confidently ask for the fee according to my worth. I wanted to avoid clients who love bargaining.
Next, you need to outline your financial model.
You need to add the following things in the model:
Start-up cost– Do you need to lease an office space? How much the lease would be? Do you need a computer and internet?
Financial projections– What all you need to include in profit and loss statement?
Funding through investors– Do you need a loan to support your business?
Ask if your audience can pay your rate? How much does the target audience earn yearly?
For instance, I initially coached a few college students. There were also young professional employees. I had made the wrong decision. Why? This is because neither of these groups could pay my current coaching fees.
I realized where I was wrong. Thus, I immediately redefined my audience. I focused on executives, and salespeople, CEOs who could pay my rates.
This is what I consider in my financial planning. I match my rates with the target audience.
Check out How To Sell High-End Coaching Packages to earn high-end clients.
Timelines
You have to decide timelines for your business. Business planning should be done as per these timelines and should be monitored at intervals.
I chalked out five different timelines in my coaching business plan and they are as follows:
Annual Planning
Set your yearly plan. I always devote some time and attention to yearly goals. For example, where would I see my business in a year?
My yearly plan includes both my business planning as well as life planning. This is because everything is connected at various levels.
Quarterly Planning
This involves regular checking. I schedule all the planning sessions on my calendar for a year in advance.
I aim to make these appointments a top priority. I don't let anything get in my planning and I am ready with solutions for every obstacle.
Monthly Planning
I used to sit at the starting and end of every month for an hour. This involved checking the priority projects for the upcoming days.
Weekly Planning
I used to do weekly plannings on Friday afternoons, mainly because I relax on weekends. For the coming week, I noted my priorities.
There were questions which I asked like "How to allocate time to meet my weekly commitments?"
Daily Planning
This is something which later on became my habit. For instance, before leaving the office each day, I checked my top priorities for the next day. I took out 10 minutes to track my daily progress.
If I had achieved something, I would celebrate it.
Think about what you can be proud of? Admire what you achieved. This motivated me to work hard the next day.
Sometimes after all the plannings and achievements in life, you will feel you are behind many. You will get self-doubts and question your talent. Then it is time for inner development.
You have to develop the skills, to grow your business. A great coach does not necessarily achieve success in business. Hence, even though I had great value my business at times was falling flat. It was disappointing. But then I worked upon questions like:
What is my weakness in the coaching business?
One of the experts asked me how I am developing my coaching skills. Whether I am engaging with the right kind of people? Am I planning for the programs which I want to do? If not, why? How to implement it?
This is where I realized that to grow business I had to work upon my weakness too. It required self-discipline.
What to do if your excitement of starting a coaching business wears off? You do not reach your desired goals. Imagine if a group of ants stopped making the anthills. Will they be able to make the colony? No. Hence, I decided to work on my plans consistently.
Moral of the story:
You can have a coaching business plan with fewer complications. I avoided putting in too many products and services. There is no need to add 47 different ways of marketing about yourself.
And that's pretty much it.
How about you? What is your business plan?
Is it focused or complicated?
See if you can get the main points of your plan properly placed. If you do it properly, you are on the right track.
Frequently Asked Questions (FAQs)
What Are The Steps Of A Business Plan?
A coaching business plan includes the following steps – making a list of the strengths and weaknesses of the company, moving on to a SWOT analysis, outlining a short-term and long-term strategy, creating project benchmarks, and defining the key success factors. Another additional step is how to price the business and launch a new product.
What Must An Entrepreneur Do After Creating A Business Plan?
A list of tasks that entrepreneurs should complete after setting up their business plan includes: obtaining startup capital, researching trade laws, reviewing business licenses, and choosing a company name.
What Is One Purpose Of Writing A Business Plan Before Entering The Market?
Creating a business plan before entering the market can prove to be beneficial because it allows for entrepreneurs to look at the big picture of the company, from the way it will be running, to its goals and general purposes. It also gives entrepreneurs an opportunity to look at what they need to do in order to successfully and efficiently run their business.
What To Include In A Business Plan?
Every business plan needs to include the questions and answers of these three fundamental issues: what do you want your company to accomplish, why should people buy what you sell, and how will you make it happen? It is important to take this opportunity to be very thorough with your business plan.
How To Make A Business Plan?
To make a business plan, you must know what kind of business you want it to be. You will need to research your market, competition, and finances. If you don't, then you run the risk of running out of money or building a business that is unable to make a profit.
How Do You Draft A Coaching Plan?
You can draft a coaching plan through plenty of documents and templates that can be used as a guide to help you brainstorm and organize your own thoughts. One great resource is the Coaching Business Plan Workbook and guide by Mary Baldwin and Amy Levin-Epstein.
How To Write A Business Plan Step By Step?
The precise step-by-step guide on how to write a business starts with first outlining what your business will be and what your long-term goal is. Next, it's important to start with developing your company's mission statement, detailing who your customer is and what they want. This is followed by conducting market research and researching your competition.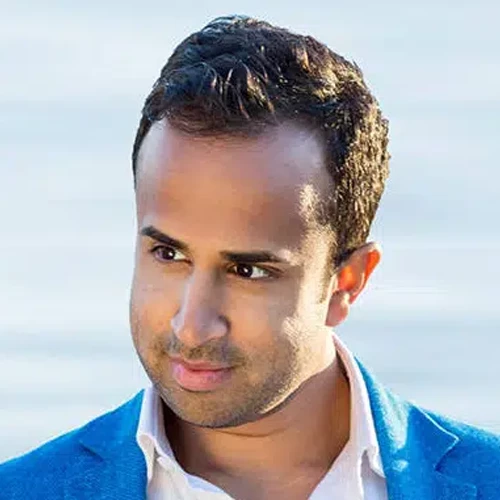 ABOUT SAI BLACKBYRN
I'm Sai Blackbyrn, better known as "The Coach's Mentor." I help Coaches like you establish their business online. My system is simple: close more clients at higher fees. You can take advantage of technology, and use it as a catalyst to grow your coaching business in a matter of weeks; not months, not years. It's easier than you think.
AS SEEN ON