Blog » How to Guides » The 33 Best Online Coaching Certifications Compared [2023 Edition]
The 33 Best Online Coaching Certifications Compared [2023 Edition]
You've thought of getting an online coaching certification, but you just don't know if it's worth it.
Chances are you're here because you want to take your life coaching business to the next level, or you're new to it and you're not sure where or how to start.
No worries. You're in the right place.
To build more credibility and trust in the eyes of your clients, you've been told that the only way is to be a certified coach. However, let me tell you, based on my experience working with hundreds of successful coaches for years succeeding in this business without certification is totally possible. In other words, it's not mandatory.
The coaching industry is unregulated, which allows you to be flexible. Thing is, whether we like it or not, we just look more professional, legit, and, refined in knowledge, and an authority in the industry with a nice-looking certificate under our belt.
So, what is the best online coaching certification to have?
In no particular order, here is a good list to start with:
Life coaching: Start up your own life Coaching Business
Certified Life Coach Institute
Goal Setting to Success: Life coach certification accredited
IWA coaching: integrative life coaching program
iPEC's Coach Certification Program
Health Coach Institute Dual Life and Health coaching Certification
Life purpose institute: Life Coach certification
Coach School Academy: Certified Professional coach
Coach training world: ICF certification Pathways
Coach Training Alliance: The certified coach program
Law of Attraction: Life coach certification accredited
CoachU: Virtual coaching Courses
Many of these online programs are ICF accredited. Thus, could mean it would cost more than you expect to shell out. On the other hand, you have more affordable ones, but keep in mind, enrolling in a $15 course is obviously nothing like a $2500+ ICF accredited program.
That's A LOT of money. Not everyone can afford it. That's why I wanted to make sure I include in this article:
12 online coaching certification programs
10 ICF accredited coaching programs
10 free life coaching courses
Keep on reading to find out which one is a good fit for you.
What A Coaching Certification Can Do For You
I want to say this again: you can thrive in this business without a certification; lots of people have done it. The reason, is coaching as opposed to counseling, or offering therapy, is like a mentorship service based on experience rather than education.
Put simply, you show your clients real results, and you'll get an endless stream of clients wanting the same results.
On the other hand, having coaching credentials may boost your career in ways.
Recent findings from the 2020 ICF study illustrates the impact of training for coaches:
Should You Get An Online Coaching Certification?
Whether you have an already established business, or you're just beginning your journey as a life coach—launching your plans, or starting your business from scratch—an online coaching program could take you by the hand and walk you down the path to your first successes in your career. But your success cannot in any way be attributed to the program, it is not a magic pill.
It can lay the foundation of your life coaching business because, let's admit it, it is education. And we can never underestimate the power of a good education. The more of it you have, the more value you can show and provide for your future clients.
So if you want to receive more knowledge and information, a coaching certification would be a valuable asset to have. But, do remember that, at the end of the day, it is still up to you to put all those learning into good use in the real world.
Nowadays, with more businesses switching to remote work, it is more ideal and convenient to learn from an online coaching program than ever before.
What A Coaching Certification Means For Your Clients
A certification might mean little to some, but to your clients, it could possibly mean a lot. It will not guarantee to make you a great coach. Skills and experience will do far more in this regard. But with so many people now calling themselves a coach, some clients would surely be placing credentials at the top of their list of criteria when choosing a coach. Here's what having a certification means for your clients:
You've got experience working with a lot of clients (a lot of coaching programs allow you to test your skills with real clients before being accredited).
You're committed to a code of ethics and standards within your practice. As a result, clients will trust and respect you.
The international coaching federation supervised and assessed the quality of your coaching (this one obviously only applies if you're doing an ICF accredited program)
You've invested in quality training and thus are fully capable of coaching others.
According to an ICF 2020 study, more and more managers and worldwide leaders expect their coaches to be certified/credentialed. The proportion of respondents who strongly agree rose from 37% in 2015 to 55% in 2019.
What Are The Best Online Coaching Certification Programs?
With over 1000 ICF accredited coach training programs, it can be overwhelming to choose a suitable one for you. In addition, the cost of most of them can be quite daunting, making it a difficult mental and financial investment.
Well, search no more. I'm including in this article affordable online coaching courses/programs you can do right now, other ones a bit more on the expensive side, but there are also free online life coaching courses. You'll also find their cost and benefits.
Let's get right on it.
If you're completely new to life coaching, this one is designed for you. This beginner's course is fully accredited and internationally-recognized. It'll give you the confidence to start your own life coaching practice and get it up and running in a matter of weeks.
Cost: $18,99
Benefits
Marketing your services on social media and promoting your business to the outside world
Knowing the difference between a coach and a counsellor
A complete step-by-step guide to earning money as a professional life coach.
Developing an entrepreneurial mindset in a digital era
A top-notch three-day intense and interactive course designed to give you all the tools you need to make your life coaching practice flourish. Available in-person and online, this first-rate training program will take your coaching skills to the next level and help your clientele discover the resources they need to become more successful.
Cost: $995
Benefits
Learn the ICF core competencies of being a life coach
Personal and meaningful interaction between all the participants in the seminars
Information-packed with strategic training and exercises to integrate into your coaching practice
Strategies and techniques to develop your listening skills with clients
Another affordable Udemy course. This one is about setting, achieving, maintaining, and fine-tuning goals.
If you're a perfectionist looking for organization and high performance, this one is for you. Packed with real-life examples, it addresses the psychological aspect of achieving goals a lot of other courses fail to do.
Cost: $18,99
Benefits
Learn coaching techniques and best practices to help your clients achieve goals
Develop new services you can offer to your current clients
Workbook materials for your clients
How to build a custom action plan for your clients, give them the motivation to go after and commit to their goals, and learn how to hold them accountable.
IWA's approach to life coaching is one of a kind. Its programs integrate healing modalities for IWA coaches to enable their clients to thrive and live successful lives.
An IWA coach not only guides clients to reach goals and make changes in all areas of life, but also does healing exercises while empowering clients with coaching and mind body tools, techniques, and action plans. In other words, IWA coaches target the mental, emotional, physical, and spiritual balance.
Cost: $197-$1200
Benefits
Understand and create a balance and wholeness in your life and guide clients to do the same
Learn about life coaching and holistic wellness
Learn how to use the power of a healthy body, mind, and spirit in coaching
Compelling assignments and short audio chapters at your disposal
The Institute for Professional Excellence in Coaching, also known as IPEC, is an ICF-accredited program and one of the best and most recognized programs in the world.
It's also one of the most expensive ones on the market. No joke. If you walk around with an iPEC online coaching certification and logo, and include it in your marketing strategies, you will get your career off the ground in no time.
Cost: $11,950
Benefits
3-day, live training experiences and 400 hours of in-person and online training
Offers webinars, coaching simulations, self-study materials, e-workbooks, writing and group work activities.
Experience firsthand the personal transformation that master coaches help their clients achieve
Business development and marketing training
This course uses health in coaching and prioritizes it above everything else. It teaches physical, emotional, and cognitive well-being. The foundational training focuses on 4 pillars:
Nutrition for health coaches
Habit change coaching
Personal growth
Proven business and marketing system
The idea is if you have healthy habits, eat healthy foods, and have high levels of energy and motivation, you'll have more to give to your clients.
Cost: $3,995 Full pay/ $4,495 monthly payments
Benefits
The confidence to charge well and always get high-paying clients
Training with actual clients, weekly mentoring sessions, coaching skills practice labs, and 2 yearly live training events.
Recorded webinars, online homework, templates, checklists and more.
Coaching with the founders, large Facebook community and Alumni network
Finishing this condensed course means getting a life coach certification from Transformation Academy, which is accredited by an internationally-recognized continuing professional development standards agency.
To be clear, it is more of a personal development course that'll give you a roadmap to your life's purpose, and enable you to visualize your future and allow others—your future clients— to do the same.
Cost: $20,99
Benefits
Workbook materials to your clients
How to identify goals, passions, and beliefs when hitting a roadblock
How to deconstruct clients' limiting beliefs
Walkthrough of each aspect of finding one's life purpose
Getting an online coaching certification from Coach School Academy is unlike any other coach training program. I keep saying, but this one is different. It is more of a mentorship program focused on one individual rather than a large class. Plus, it encourages uniqueness and developing one's own coaching style. Not to mention, it is an ICF accredited and globally recognized coach training program.
Cost: $1497 one payment / $797 two payments
Benefits:
1:1 support and mentoring
Tailored to your specific vision
Earn while you learn
Self-paced, group calls, and personalized attention
Learning different coaching models and approaches
The programs in this course are designed to ensure you gain the skills and mindset to become a highly effective holistic coach. Coach training world has a signature certificate program that includes a 125-hour coach training to become a "Whole Person Certified Coach" (WCCP). After finishing it, you can then complete your ICF certification process to earn an ACC (Associate Certified Coach) and/or PCC (Professional Certified Coach) from the ICF.
This is yet another high-caliber, accredited program by the ICF, designed for new and/or established coaches and large organizations.
Cost: $5795 (WCCP) / $6995 (WCCP + ICF)
Benefits
Coaching workbooks, tools, contracts, and manuals practice
1:1 peer coaching practice
Have your own personal coach
Lifetime access to student library and recordings
While it focuses on coaching techniques and teaching practical skills among many other things, what makes this ICF-accredited training special is its commitment to help coaches with the business side of their career: marketing, using testimonials, branding, building a website, referrals, setting and raising rates, writing your first authority book, etc.
Better yet, Coach Training Alliance (CTA) makes sure their coaches get two paying clients before they graduate.
Cost: $3497 (variety of payment installments)
Benefits
Includes more than 340 pages of online material and 8 hours of audio training
Live and free coaching sessions with a mentor coach
Quality training with high level support and encouragement
Learning how to build your coaching practice from the ground up and run it like a real business
Mastering the law of attraction—then teaching your clients to use it— is a powerful skill to have. Packed with great insight and materials, this course will assist you into living your best life now and will make a great coach out of you.
Cost: $19,99
Benefits
Bring happiness and joy to your life and teach others to do the same
Know when to take action and when to relax
Learn the true meaning of the law of attraction (LOA) and how to take full advantage of it and achieve success
Help clients overcome their issues using LOA tools
CoachU provides a 77-hour comprehensive overview of what it's like to be a coach and offers top of the line (ICF-accredited) foundational, beginner, and advanced programs (5-8-week virtual courses) for coaches and organizations. It was founded in 1992 and has been a leading global provider of coach training programs and coaching culture change ever since.
Cost: $3,195 – 9,290
Benefits
The Core Essentials Programs and Advanced Coaching Programs (ACP) meet the academic requirements for becoming an Associate Certified Coach (ACC), Professional Certified Coach (PCC) or Master Certified Coach (MCC) through the International Coach Federation (ICF).
Well-organized and facilitated with a strong understanding of what coaching is
Learn best practices of professional coaching, overcoming limiting beliefs and strategies to attain clients
Learn from the best experienced and credentialed coaches in the industry
What Are The Best ICF-Accredited Coaching Programs?
If you've reached this far and you're still looking (which I highly doubt) for the best online coaching certification, don't worry. Aside from those I already mentioned, I have yet an additional list for you to check out, especially if quality of the certification is your main concern.
Here's a brief list of the best ICF-accredited life coaching programs online:
It's a bit overwhelming to look at those numbers, let alone get that kind of money out of your pocket, but hey, it's a powerful investment that could possibly set your business for life.
Is it better to invest in a more affordable course? no one can guarantee this but you..
Are these ICF programs worth it? Honestly, that's up to you to decide.
Now, moving on to something easier on the eye and ears: FREE courses.
Free Life Coaching Courses
Who doesn't like free stuff?
Nowadays, self-education is becoming the new norm, making learning skills and growing professionally a possibility not just for those who can afford it, but also for anyone ambitious enough to level up in their business.
And with lots of online platforms giving away courses for free, you've got nothing but yourself to blame if you pass up on the chance to learn for free.
Not sure if coaching is for you? Taking a free life coaching course might be the perfect opportunity to figure that out.
Here is my list of 10 free life coaching courses online:
Life coach road map PDF | 16 video coaching tutorials | MP3 guided coaching processes.
Free Webinar | Learn how to get your business running and get clients even if you have no experience coaching.
Group coaching | Career coaching | Personal and life coaching | Performance coaching (and more).
There are currently 9 free online courses for the keyword "life coach" on Udemy.
Life Coach Training Institute:
10 modules | 30 hours | LCTI certification | self-paced learning.
Like Udemy, Coursera gives a lot of its courses for free.
1-hour live, online interactive session | Exploring the industry to know if coaching is for you.
Live online Webinars | Best tools for coaching | fundamental coaching model | learning the difference between coaching, mentoring, consultancy, counselling, and therapy.
Improve personal and professional relationships | work less while making money | do what you love
At least 20 coaching courses are at your disposal for free in Alison. Better yet, some of them will give you an online coaching certificate.
Conclusion
In this article, I've listed a total of 34 online coaching certification programs; many are accredited, some are not, though very affordable; others completely free of charge.
No need to look anywhere else, the programs and courses mentioned here are the most common ones in the world.
The ball is in your court. It's time to take your business to the next level. No more waiting. You've got plenty of options to choose from. It all boils down to whether you choose to take the route of getting certified – for education or for credibility, it's all up to you. All you need to do is take action right NOW.
Frequently Asked Questions (FAQs)
What Is The Most Respected Coaching Certification?
ICF-accredited life coaching programs are the most respected coaching certifications.
What Is The Most Prestigious Coaching Certification?
Any ICF-accredited life coaching programs like ACA coach academies are prestigious coaching certifications.
What A Coaching Certification Can Do For You?
If you want to receive more knowledge and information, a coaching certification would be a valuable asset to have. But, do remember that, at the end of the day, it is still up to you to put all those learning into good use in the real world.
What Are The Best Online Coaching Certification Programs?
What Coaching Programs Are Accredited By ICF?
Here's a brief list of the best ICF-accredited life coaching programs online:
1. ACA Coach academies: 5 weeks | $995- $2,495
2. iNLP Center: 60-160 hours | $2,400- $3,200
3. Life Purpose Institute: 5-day intensive / 3-month or 6-month course | $2,500
4. The Coach Training Academy: 2-day program, $797 | 24-week program, $1,797- $2,000
5. Georgetown University: 8 months | $13,995
6. Erikson International: 70-154 hours | $5,250- $10,050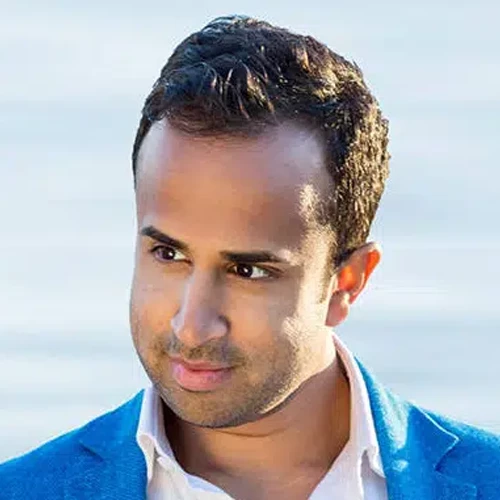 ABOUT SAI BLACKBYRN
I'm Sai Blackbyrn, better known as "The Coach's Mentor." I help Coaches like you establish their business online. My system is simple: close more clients at higher fees. You can take advantage of technology, and use it as a catalyst to grow your coaching business in a matter of weeks; not months, not years. It's easier than you think.
The proven blueprint for launching a coaching business that gives you the kind of income and impact you've always wanted.
GET INSTANT ACCESS
When you sign up, you'll also receive regular updates on building a successful online business.
AS SEEN ON