I feel digital coaches are living in interesting times of digitization. Digitalization is the current reality and not just a trend. It has given a massive platform to experiment and explore new opportunities.
At the same time, a lot of businesses are struggling to transform their business digitally. Do you understand their pain points?
Do you have the knack of solving business problems using digital tools?
Are you passionate to make a difference to the business ecosystem through digitization? Are you fascinated by the digital tools available online?
Are you nodding your head to a yes? Then digital coaching is the best fit for you.
Are you wondering how to be a digital coach? Don't worry it is not that difficult. The most important factor to be a digital coach is the passion to help businesses perform better digitally.
In this article, I have listed all the details that will guide you to set up your digital coach career.
Are you excited to find out more?
Let's get started and understand the basics.
Who Is a Digital Coach?
We all know how all the big and small businesses are competing to capture the digital space. Why? Internet users are growing massively every day and they are prospective customers for any business.
According to my research, a digital coach is someone who helps you convert internet users as your customers. As a coach, you focus on market presence using technology.
In today's digital era, digital coaches play an important part in marketing the business digitally.
Are you thinking about how you can expand the business online?
Digital business expansion is to reach more and more online users. Digital reach can be in terms of online traffic for example-
Followers on social media platforms
Viewers for videos on YouTube, Amazon Prime, Netflix, and many other platforms
Online buyers for products and services
Audiences for Podcast, Webinars
Readers for blogs, reviews, etc.
So as a digital coach you have a massive space to use digital tools and make a difference. As a digital mentor, you have to guide your clients in digital marketing. Also, help them understand how marketing online can benefit their business globally.
As a coach, you can mentor your clients using online portals or in person. Let your clients know what they can do using digital tools. Let's see how you can help.
How Can a Digital Coach Help Entrepreneurs Today?
Firstly, as a coach, you have to understand the requirements and problems of your clients. Secondly, use the digital medium to provide solutions and grow exponentially. Let us find out how you can help your clients.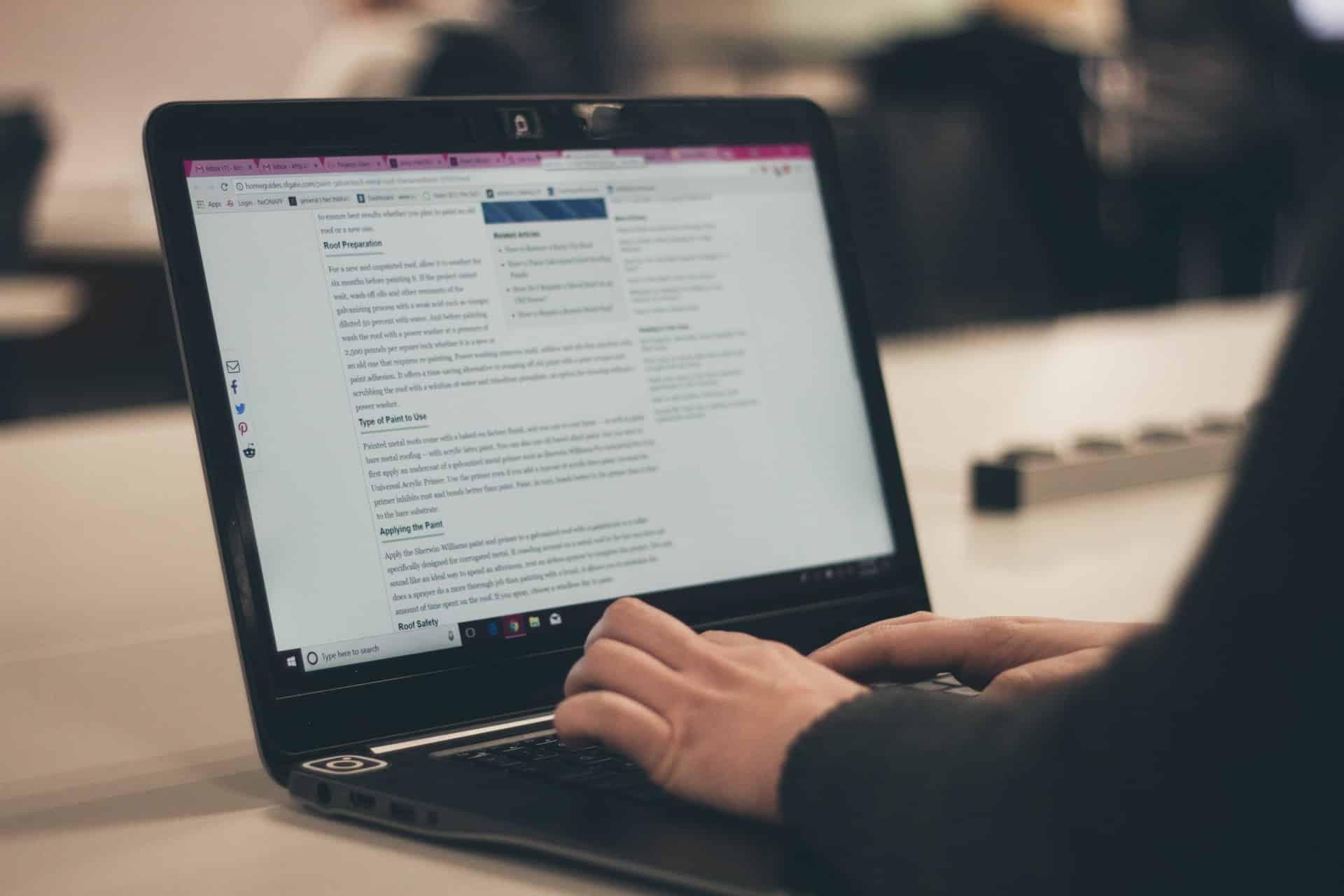 Digital coaches can make entrepreneurs accept digital transformations
Entrepreneurs are growing leaders. There are certain things that they need to change. For instance, some entrepreneurs do not know about digitalization. For them, detailed knowledge of digital strategies is a must.
As a digital coach, you have to understand the psychology of your clients. This will help you make them understand the importance of digital space and make that shift.
Share the growth experience of other clients that can influence them to be on par with their competitors digitally.
Teach digital tools for saving time
There are many tasks of entrepreneurs that are time-consuming. Leaders have a lot of important work. They cannot waste time on small administrative work.
As a coach, you can teach different digital tools to manage the business and make life simple and easy.
There are different apps available to manage the teams digitally, to schedule posts or videos on social media platforms.
You can either teach how to use these tools to your clients or you can handle the digital presence of any business as a coach.
Be a mentor to entrepreneurs
Entrepreneurs need guidance to run their businesses. A lot of new upcoming entrepreneurs have digital knowledge but need guidance to excel.
The entrepreneurial journey becomes smooth and easy if you as a digital coach can mentor them. Being a mentor gives a responsibility to be the backbone of the business.
Digital coaches have an understanding of online businesses. It brings a huge difference in the lives of those who are not into digital marketing.
Digital coaches can develop the art of focussing on real-world problems
A digital coach provides solutions that focus on real-world problems. This helps entrepreneurs think beyond hypothesis or assumptions. It helps in being more impactful.
The outcome of digital coaching is valuable for entrepreneurs. Technology helps a coach in solving the everyday challenges of clients.
As a coach, help your clients learn from actual scenarios and improve.
Build digital marketing skills to understand the online audience
As a coach, you have to build the digital marketing skills of your clients. You have to make them understand the difference between offline and online marketing.
Entrepreneurs need to understand the importance of digital marketing to expand globally. You also need to explain that it is impossible to grow without an online presence. Some of the basic marketing skills which you can teach your clients are-
Social media marketing
Content marketing
Inbound marketing
Affiliate marketing
Email marketing
PPC and SEM marketing
Be it social media, video or audio platforms businesses need to have a basic understanding of digital marketing to gaze at online performance.
Who Are Your Prospective Clients as a Digital Coach?
Now you may wonder who are the ones looking for a digital coach? Various groups need the help of a digital coach such as:
Small startups need the help of digital coaches to start their digital journey
Digital coaches specialize in training and mentoring small and medium businesses. They help SMEs to find their feet in a digital ecosystem. This is because such groups are unaware of market potentials. Hence, they need guidance to understand the current market scenarios and enter the digital space.
Digital experts can guide online businesses to expand digitally
Online businesses need a digital coach to market their business across the internet. As a digital coach, you can update them with new digital tools and strategies.
A coach can ascertain the actual online growth and grow the business exponentially. Technologies are changing constantly so it is difficult for businesses to learn and adapt so fast. Therefore, they need digital experts that can guide them in this process.
Multinational and government companies need digital coaches for their executives
Currently, MNCs are facing a lack of digital knowledge among top-end executives like directors, CEO, presidents, etc.
Top-end executives have a lack of time. Their schedules are busy. They need someone who can guide them to learn the basic digital tools to keep themselves updated.
Digital knowledge will help them understand online competition in real sense. As a coach, you can mentor them too.
Digital coaches can provide career advice to digital nomads and creators too
Sometimes the journey of digital nomads and creators becomes very lonely. A lot of them require constant motivation to perform better. I feel you as a digital coach, can be a friend and guide for them.
As a digital coach, you can assess the potential of your clients and motivate them to do better.
Politicians and coaches also seek the help of digital experts to connect with the online audience
Political parties are using digital platforms for political campaigns. As a coach, you can connect to political parties to be their digital coach.
A lot of coaches also need help from digital experts to make them understand different tools and techniques.
I feel, as a digital coach you are standing on a mountain of opportunities.
How Much Does a Digital Coach Earn in 2021?
The median hourly pay for digital coaches is around $30.42 per hour. This range varies depending upon various factors. One can earn between $11.37 to $103.50 per hour.
If your experience is high, you can touch annual salaries to $200,000+ per year. Many people who are working as a full-time gig can earn $60,000 a year.
You can suggest a $500 package plan to the clients. This you can add with a description about how you can change their life. Hence, you can charge well once you know your time involved in coaching.
After some time you can charge more. This is possible once you know your time involved per client.
Top Qualities You Should Own to Be a Digital Coach
Digital coaches should also master certain qualities to market their digital coaching services.
So let's see some qualities that a digital coach needs to have.
Give full attention during conversation
As a coach, your conversational style is very important. Also, every conversation is a gateway to practice further.
Let your conversation be clear and simple so that both parties can understand each other.
As a coach, listen to all the conversations properly and if required record it.
A lot of effort and stamina are required to listen and understand the requirements. It's important to pay full attention.
Coaches enable others, they don't railroad their clients
Coaching sessions must be non-judgmental. As a digital coach, you should perform coaching without prejudice. Acknowledge the suggestions given by your clients during the sessions.
Never offload your decision, opinion or approach on your clients. Encourage clients to find out solutions on their own.
Build a consistent digital coaching culture
Good digital coaches would help the company to understand the importance of coaching. They also know why it has to be a top to toe approach.
Consistent coaching culture can help companies to be updated on new digital tools and techniques which can grow the company exponentially.
Stakeholders and customers should be engaged by staff or leaders. In a digital coaching culture, people feel that their problems are heard. They feel constant growth. Also, their development should touch people of all levels.
Top Marketing Strategies to Get Coaching Clients Fast as a Digital Coach
There is no doubt that digital coaches have to work with full dedication and commitment. They have to form various marketing strategies to get clients fast. Today everything has turned online.
Prospective clients and businesses are active online. It is easy for a digital coach to find such clients. You can reach them with ease and observe their behavior.
But for growing yourself as a digital coach, things become overwhelming. You need strategies that can create a major impact. The following are the ones which I can suggest in gaining clients.
Build your ideal clients as a digital coach
It is crucial to know for whom you are planning the marketing strategies. It requires proper surveying and researching. You can interview a few groups and understand their perspective.
During such times it is better to go with facts rather than assumptions. This will not let you move towards the wrong path.
You should find out the following things for striking the right chord.
Location: Google Analytics helps in identifying the website traffic. You can identify the location of your traffic.
Age: This you can find out through customer databases achieved after surveying.
Income: This can help you in creating the coaching fee structure.
Goals of your clients: You can find this with the help of the clients' sales team.
Challenges: This is again finding the common problems of your prospects.
Priorities: What are the priorities of your clients about your coaching? Do they want customer support or more revenue?
After gathering all the above information you can build your ideal clients as a digital coach.
Determine the goals and tools required for marketing
Digital coaches should match the goal of the business with marketing goals. You can increase your business revenue with the right marketing goals. You need more online leads to generate good revenue.
You should define the criteria for measuring your goals.
You can think about incorporating various digital platforms into your marketing strategy. But before going ahead check the channels you already have. These are of three forms – owned, earned and paid channels.
Owned channels include your digital coaching website, blogs and social media profiles. You have control over it. Thus, for getting clients you can use it anytime.
Next is the earned channel. Through this channel, your clients can share your blogs, posts, and videos with their network. This word of mouth marketing is termed as earned marketing.
The third one is a paid channel. Here you use advertising on other websites such as Google Adwords.
You can have a strategy that can consist of the above three elements. These can help you in reaching your goal.
Promote through email marketing
Apart from the above channels, you can find other tools too. One such strategy is doing email-marketing. How can you use it for getting clients fast? It is found that email marketing helps in getting more leads. It is beneficial in increasing conversion rates.
A lot of people are not ready for paid channels. Hence, if you are having issues with overspending, try email marketing. It is an affordable solution. You can add social media links while sharing emails. This can take your prospective clients to your social media pages.
Use social media for marketing
Digital coaching content on social media is a good way to share information. But how can you make it effective for generating leads? Post the content which can reach the target audience within less time.
Create your page on Facebook. Keep your page active or else people may not trust you. There should be a good amount of reviews on your page. This is because they are nowadays acting as a word of mouth.
A lot of people will judge your work after seeing the comments on your page. These are the ones who will see your blog post. This way your image of a digital coach will shoot up. They will connect more with you.
Apply Search Engine Optimization
You can have more traffic on your website using SEO. It improves the ranking of your page on search engines. You can use keywords like digital coaching or online business coach.
Publish SEO content on your website as this will pull more traffic to your website. This is a great internet marketing strategy.
Create content and videos for marketing
It is about using blog posts and videos for getting clients. The medium which you use should have valuable content. This helps in building connections with your prospective clients.
As a coach, prepare vlogs on various digital coaching topics that can inspire your clients. Your content should have relevant information. It is important for engaging your clients. Better content leads to better results.
Share digital coaching sessions on podcast platforms
There is a huge amount of traffic that you can get through podcast platforms. For this, you need a good coaching podcast series. You can keep in sync with your blog calendar. It is important to have good audio equipment. With this strategy, you can have subscribers and followers.
Check out the above strategies and see which all can work for you. In case any strategy does not work, you can modify it.
Impact of Digital Coach
A digital coach helps in generating results. A lot of entrepreneurs do not know how to gain market share. They are unable to meet up with the competition. There are resource gaps. They have less time for maintaining their marketing channels. They struggle with getting quality leads.
Hence, a digital coach creates a great impact on the lives of business owners.
Helps in reaching the target market using many ways
Digital coach has proved beneficial in increasing the reach. A company can spread awareness through the right channels.
Digital coaches can save time and cost
As discussed, business owners do not have time to focus on marketing channels. A digital coach can guide people with easy ways of using digital marketing platforms. This can be a chat or email-based coaching. Hence, one can save a lot of time.
Identifies the strengths and weaknesses of clients
Success is achieved if one knows his or her strengths and weaknesses. Digital coaches through new techniques identify the strengths and weaknesses of clients. Coaches, then work on those things and motivate clients to achieve the targets.
Change the way people share the story
Every organization presents itself through a certain story. The digital coach reshapes the story. This, when presented among the audience, creates a huge difference.
Uncover new growth avenues
Sometimes business becomes stagnant. A digital coach proves beneficial in such cases. As a coach, you help in building up new growth opportunities. Digital coaches can bring businesses out of the burden of failure.
Digital coaches bring flexibility
Technology has made coaching easy and convenient. Hence, with mobile technology and data networks, digital coaching has got more success. This is because one can have coaching conversations at any time and place. One can undertake the learning when the time is appropriate.
What Are the Factors That Can Drive You as a Digital Coach?
Pragmatic coaches move towards digital coaching because of the following factors:
Help people with problems which you have faced
Coaches have life experience and work experiences. These are negative as well as positive experiences. As a digital coach, you can understand how tough it is to meet challenges. Hence, you can use your unique experiences to coach others. People who are facing similar struggles can learn from you.
Distinguish yourself from other coaches
Today few coaches are into digital coaching. This is because many companies do not know that a coach can guide them in digital marketing. There are fewer experts in this category.
Hence, as a digital coach, you can give something new to the community.
Extensive knowledge in this field
If you are an expert in a certain field, it is good that you make it your profession. You can use your knowledge of developing others. This is something that will always drive you towards coaching.
Wish of having flexible work and income
Digital coaching can be a flexible career. You can either work from home or a designated space. You can even work on a contract basis. Hence, there is a wide variety of options.
As a coach, you can have your private practice and earn $100 per session. You can either have face to face or online coaching. You have more freedom.
Technology advancements have smoothened up communications with clients. Thus, it is a rewarding career to work as a digital coach. You are helping others realize their dreams. You let them know their strengths.
In recent years, digital coaching has become more popular. People are choosing advanced courses for enhancing knowledge in the same.
It is not that tough to begin as a digital coach. You can get hold of it once you start practicing it.
Frequently Asked Questions (FAQs)
What is a digital coach?
A digital coach is an expert who guides individuals to make better use of technology to grow their business online.
How can a digital coach help entrepreneurs?
Entrepreneurs need guidance to run their businesses. A lot of new upcoming entrepreneurs have digital knowledge but need guidance to excel. This is where the role played by the digital coach comes in handy as a digital coach can help entrepreneurs by teaching them different e-tools to manage the business.
How much does a digital coach earn?
The median hourly pay for digital coaches is around $30.42 per hour. This range varies depending upon various factors. One can earn between $11.37 to $103.50 per hour.