They say happiness is a state of mind. And that's precisely a good reason why you should become a Happiness Coach.
According to research, happiness is rated more important than other desirable perSo, how does a regular day of a happiness coach look like?sonal outcomes, such as obtaining wealth, acquiring material goods, and getting into heaven.
The attainment of happiness is a global pursuit, people are striving to achieve the feeling of happiness. And the science behind happiness suggests several factors that contribute to one's happiness, like which choices, activities, and mindsets lead to fulfillment, common misunderstandings of happiness.
Research also shows that much of happiness is under personal control.
This is where a Happiness Coach will prove to be most effective. Because there are people who don't have control over their own happiness because of varying factors.
So if you know you have the ability to help people by working with them to find their own happiness, then you are meant to be a happiness coach!
Who is a happiness coach?
If you are thinking of becoming a coach, you already know that you have the gift to help people.
People tell you that you made a difference in their lives. You bring in energy. You bring in warmth. You bring positivity. And, you spread happiness.
Many people around you will have already remarked on your talent as a guide and a mentor. Then, you're on the right path.
Everything you need to know about a happiness coach
So, who exactly is a happiness coach? And what do happiness coaches do?
The title is self-explanatory, but there's more to the profession than you think.
Let's explore everything you need to know about becoming an amazing and successful happiness coach.
Firstly, what does a happiness coach do?
Everyone wants to be happy. They are constantly on the lookout for the perfect state of mind which makes them content.
But, they cannot find this sense of contentment. That's because most can't define what happiness is.
What makes them happy? Is it money, fame, or relationships?
What is it?
The thing is that this is so personal to each person. This is where a happiness coach can help.
We all know happiness isn't just a matter of chance. It needs many external factors to fall in the right place at the right time.
It's easy to blame circumstances. But we all know that we should begin working towards a more fulfilling life.
But how can they work towards it? You can be stuck in a rat-race trying to figure out how to make yourself happy.
That is when it is time to consider external help. That is when someone like you, the happiness coach, can help. You can step in and take charge. You can step in and transform their lives.
Can a Happiness Coach Help You Achieve Lasting Happiness?
Yes, of course!
If somebody recognizes the need for insight and introspection, they have already made the first move. It's a great beginning.
An experienced mentor or coach can help you gain perspective. They will allow you to discover your inner self. This is where a happiness coach steps in.
A happiness coach can help you integrate your thoughts. More than that, they connect your soul to your spirit and restore your internal balance.
The goal of a happiness coach is to help every individual meet a sense of happiness and fulfillment.
A happiness coach provides clients a holistic perspective and helps them unravel their thoughts.
A day in the life of a happiness coach
So, how does a regular day of a happiness coach look like?
Is it simply getting up and dispensing advice to those who knock on your door? No, it's so much more than that.
A happiness coach focuses on select lifestyle areas of their clients that needs to be worked on. It could be spirituality, diet, exercise, relationships, sleep, etc.
These are not issues that can be simply solved within a day's work.
It involves a deeper understanding of the client.
It requires many sessions with your client to understand them better.
Once you build that level of rapport, you can come up with a clutch of solutions to bring a positive change in your client's life.
What do these changes look like?
Sometimes they are very simple. A happiness coach can create short-term and long-term plans for the client.
They assign goals and mark achievements. They celebrate little victories and improvements consistently.
These might seem small, but they are very important. They use approved tools and techniques to benefit their client's well-being.
This interview with the happiness coach and expert Alexandra Watson will give you a bigger picture of what's in store as a happiness coach. Her insights are an added bonus!
How to begin your journey as a happiness coach
For those of you who have entered the field of coaching, you know it's a higher calling. It's the innate need coaches like you have to improve everyone's lives.
It's a gift that many others don't have. Your capability to inspire and empower others is the best starting point in your journey as a happiness coach.
So, we know you have the gift. How can you spread your wings and make a difference in the lives of people who need you? You can start by branching out on your own as a coach.
Once you have decided that this is field you want to enter, don't hesitate. Recognize the power you have to transform people's lives. Harness that energy into something big.
When you start radiating as a coach, clients will be attracted to you and you can embark on your journey!
As a happiness coach, you will help your clients achieve a higher level of life satisfaction. The goal is to ensure that this satisfaction is not temporary.
You might be initially thrilled to accept everyone as your client. Yet, to keep your coaching business steady and successful, you need to find a niche that works out for you.
That's what we are addressing next.
Finding the right audience
The next most important task as a happiness coach is to find the right audience for your skillset.
Are you better with individuals or groups?
Do you want to focus only on certain age groups?
Do you want to work with executives alone?
Are leadership positions your special skill?
For a better understanding of finding your niche, you can read my article that talks about the importance of coaching niches.
Spend some time thinking about the right market for you to enter. If you choose something generic, it's hard for your coaching business to scale up and make considerable profits.
So, start off with something specific as that will help you generate a higher income as a happiness coach.
Your life experiences can help you find a niche.
Perhaps you want to work only with corporate employees or individuals in the banking sector. Or you want to work with women who are dealing with a divorce.
This could be because you understand the triggers of unhappiness these areas bring. Your innate understanding can help you choose a niche.
At the end of the day, finding the right niche that goes hand in hand with your skills is essential.
Essential skills of a happiness coach
A happiness coach is someone who helps individuals gain a better perspective about their life. Eventually, they help clients improve their sense of contentedness.
That's where you step in. That's where your natural sense of leadership and understanding helps your client.
That's how you will make a difference in their lives.
So, what are the most important skills of a happiness coach?
The top two skills are listening and confidence. From my experience, I have realized that these two work wonders in the world of happiness coaching.
Listening
As your client's guiding figure, your most important task is to listen. Listen to everything the client has to say. Listen to everything they don't say. Understand between the lines.
When you prove yourself to be a great listener, clients feel more comfortable with you. This makes your journey smoother.
Confidence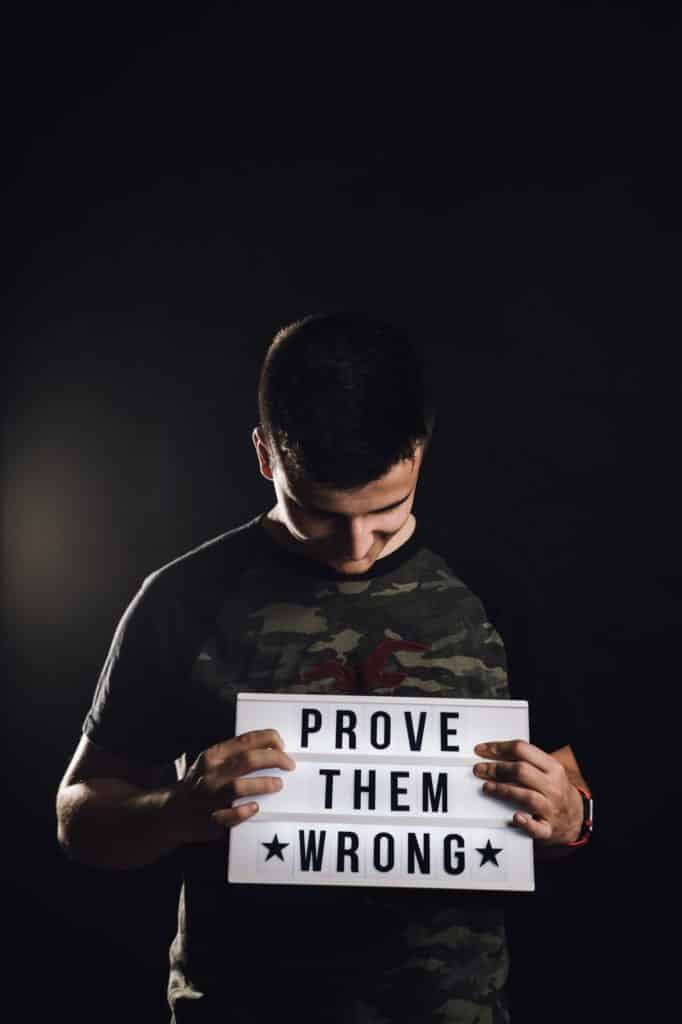 Your skills as a happiness coach will make a huge improvement to your client's well-being.
So, in what specific ways does a happiness coach mentor someone?
Well, that's a hard question to answer because coaching style differs from one individual to the other. But let's look at some of the most common methods and techniques used.
Methods and Techniques Happiness Coaches Use
So, what can be expected in a training session with a happiness coach?
What role does a happiness coach play?
Let's find out!
Successful happiness coaches tend to focus on emphasizing positive emotions. A well-skilled happiness coach will ensure that their client gain a fresh perspective of life and learn to live a more fulfilled life.
But how do they go about implementing a sense of change in clients?
Many coaches follow the PERMA model. The PERMA model focuses on:
1. Positive Emotions
2. Engagement
3. Relationships
4. Meaning
5. Achievement
Did you notice how these areas cover almost all aspects of one's life? That's where the magic comes in.
By dividing problems into separate areas, you can help your client understand where the problem is. This model is frequently used by the top coaches in the world.
Do you want to learn more about the PERMA model? You can listen to Dr. Martin Seligman talk about the success of PERMA here.
There are many other sources available on the internet as well!
Apart from this, a happiness coach will also talk about general practices.
These practices include gratitude, kindness, mindfulness, self-compassion, and resilience. They not only aid in the client's well-being, they also tend to bring large changes to their lives.
However, you don't have to stick to the rules. You know yourself and you know what you bring to the table.
If something works for you and is unconventional, stick to your instinct and follow it.
Result Clients Can Expect from a Happiness Coach
So, you know what you want to do and what you are good at.
However, are you confused as to what your client might expect from you?
Your client might not even know what to expect from you.
What do you do in such a case?
You might need to set expectations well before you close a client.
Here are some expectations that a client can have from you:
A client could reach out to you to facilitate a change in their mindset
A client could reach out to you to help them understand their problems
A client could reach out to you to transform their life
A client could reach out to you in order to find a sense of contentment
A client could reach out to you for an experience
You can also ask questions to your client about their expectations. Here is the link to my guide on the top five powerful coaching questions to ask.
If these sound like something you were born to do, then you're already on the right path of becoming a top happiness coach.
Your infectious energy and natural talent at recognizing the fuller potential in other people will go a long way as a happiness coach.
Should you become a happiness coach?
Do not underestimate the role coaches play in changing the lives of individuals. Many successful entrepreneurs attribute their success to a coach.
So, if you want to become a happiness coach who changes the lives of people for the better, nothing should stop you.
As a passionate happiness coach, you can help ambitious people who haven't figured out their inner potential.
You can unlock that and help them climb great heights. Know this: you are a key figure in helping another person find calm, acceptance, and happiness. You can bring about an active, thriving change in other people.
Impact of a happiness coach
Many companies across the world have recognized the need of happiness coaches for employees to keep them engaged and satisfied.
You can read BBC's report on the impact on happiness coaches here.
The article states that happiness coaches are among the top 100 essential ideas that is shaping today's work-life future. That is the level of impact a happiness life coach has.
You can not only transform individual lives, but you can make a difference to an entire organization.
The Wall Street Journal also talks about the impact of happiness coaches making a systemic difference at the workplace.
With each passing day, the need for a happiness coach is recognized at both levels—individual and organizational.
Driving factors
What are the factors that can motivate you further?
What drives a happiness coach in general?
There are several motivating aspects behind a happiness coach. Let's look at the top three:
Building a positive world
When you start making a positive difference to your client's life, you also start accelerating a positive trigger. Helping your client see the positive side builds a positive build.
It all adds up, and your contribution in making the world a better place is significant.
You might think that the impact is small but remember your efforts will bring about the positive change this world needs.
Helping people discover their potential
When you start working with your clients, you will naturally see their talents and highlight their strengths. You will soon enough help them discover their potential.
As a happiness coach, you focus on areas that bring your client joy. You will help them recognize their potential is among the core aspects of self-satisfaction.
Changing people's lives
This one is a no-brainer. As a happiness coach, you will not only serve as a mentor to people, you will actively engage them in creating new habits.
This in turn will maximize your client's unique abilities and they can find a more productive, fulfilling, and profitable life.
Your constant push for a positive, more enriching life can make a huge difference.
What is the difference between a personal empowerment coach and happiness coach?
There are many different coaching styles and niches. You might get lost in trying to understand the difference between them or simply get confused in the roles and responsibilities of each coaching type.
Understand this: there are overlaps in coaching. Sometimes, what works in one field can also work in another field. More importantly, you should be able to specialize in your coaching field.
The difference is clear. One is all about changing how you feel about yourself; one is entirely about creating lasting happiness.
Of course, being empowered can be one of the things that bring you happiness, but there are multiple demons to slay at the altar of happiness.
There are many people who cannot distinguish between a personal empowerment coach and a happiness coach.
You can read my article about what an empowerment coach does here. I'm sure you can easily spot the similarities between a personal empowerment coach and happiness coach immediately.
Let me tell you how you, as a happiness coach, are different.
Firstly, your charter as a happiness coach is obvious. You will work toward making your client lead a happy life. That is completing different from personal empowerment.
Your areas of expertise will not be limited to career or personal relationships. It will encompass a person's whole life. It will consider thoughts, emotions, and actions.
So, you know your role as a happiness coach now. You will primarily work in tandem with your client to explore all aspects of their life. You will touch base on every single thing that contributes to their happiness.
In no time, your inspiring methods combined with your honed talent will change your client's life.
Happiness Coach Salaries
What do other happiness coaches earn?
Many happiness coaches tend to bank on their experience and reputation in the industry to earn a six-figure salary. You too can earn a similar figure if you follow our recommendations.
However, we understand that such a big number might seem intimidating and overwhelming now.
We have previously written about starting a coaching business from scratch and scaling it to earn more money here.
Industry standards
So, how much does a happiness coach earn on average?
If you take a look here, you'll see that most happiness coaches charge close to $100 per hour and increase it according to their expertise.
Some other coaches offer 4-hour packages that include several other benefits at $600. Six-session coaching programs tend to start from $900.
On average, a happiness coach's salary varies from $60,000 to $500,000 every year.
After establishing yourself, there are many other ways to rake in the big bucks. Apart from one-on-one coaching, you can also earn with books, seminars, personal appearances, personal mentoring, leadership talks, and training.
The most important thing to do is to not be afraid, to start, and to find the right audience.
Expanding your coaching network
Once you start building your list of clients, you can expand your circle.
Soon enough, you'll be building a bigger network; your worth as a happiness coach will improve tenfold with the help of a good network. Your presence is your biggest asset.
Do you need coaching certifications to become a happiness coach?
While your reputation as a happiness coach is built on your skills, certain coaching certifications can boost your credentials.
These certifications can attract a wider range of clients and drive more opportunities your way. At the end of the day, a certification builds legitimacy.
It is, however important to remember that certifications are not required at all to become a coach.
Some of the best coaches in the world are dropouts.
Sources and training courses
There are many recognized and well-researched training courses online.
To get happiness coach certification, you can take a look at the various levels of Happiness Life Coaching certifications on Udemy or certifications from Transformation Academy.
Other alternatives include the popular certification course at Happiitude to become a certified happiness coach. 
These courses address all questions you have and can give you a realistic perspective on the everyday life of a happiness coach.
A more traditional route to take is to earn your diploma or pursue a degree in the field of positive psychology.
Reputed authors Robert Biswas-Diener and Ben Dean have written an entire book on the same topic titled 'Positive Psychology Coaching: Putting the Science of Happiness to Work for Your Clients.'
You can also visit other professional happiness coaches and explore their offerings in training new coaches who are just entering the field.
Some of the top professionals in this field include Elizabeth Saigal and Domonique Bertolucci.
Frequently Asked Questions (FAQs)
What is a happiness coach?
A happiness coach is someone who helps you discover what you need in order to live a more fulfilling and happier life. A happiness coach will work with you to identify the areas of your life that need the most work and help you to create a plan of action to address these areas.
What are the important skills of a happiness coach?
Happiness is a state of mind. A happiness coach helps people to attain a state of happiness. Therefore, the main skill of a happiness coach is to help people understand their emotions and get a state of happiness in the present moment. Creating happiness is not an easy thing, but it is possible. Thus, a happiness coach should be able to help people understand their emotions and condition their mind to be happy in the present.
What is the difference between a personal empowerment coach and a happiness coach?
Happiness is a state of mind. When you are happy and feel good emotionally, you feel empowered. So, happiness and personal empowerment go together. Happiness coaches help you in attaining happiness. Personal empowerment coaches teach you how to master your mind and life, so that you can live your life on your own terms and make changes in your life using the power you have within you.
What qualification do you need to be a happiness coach?
Being a happiness coach is a very demanding job. You require a bachelor degree in any field. You have to have the patience to listen to people and guide them. Also, one can go for certifications to build experience.
How to become a happiness coach?
The first step to becoming a happiness coach is to develop a strong mindset and purpose. A happiness coach must be able to identify happiness in others and understand the causes of it. All of us want to be happy, so the best way to begin is to help others achieve their goals. The best way to do this is to spend time with a few people and help them with their problems and develop a strong bond with them. The more you empathize with others, the more you will understand what it takes to become happy.