Blog » Fundamentals of Coaching » Top 10 Must Read Books on Executive Coaching
Top 10 Must Read Books on Executive Coaching
Executive coaching is a potential approach for learning business development and leadership skills. CEOs and entrepreneurs can upgrade their leadership skills by getting executive coaching from a senior coach. The purpose of coaching is to identify the lacking that restricts business growth.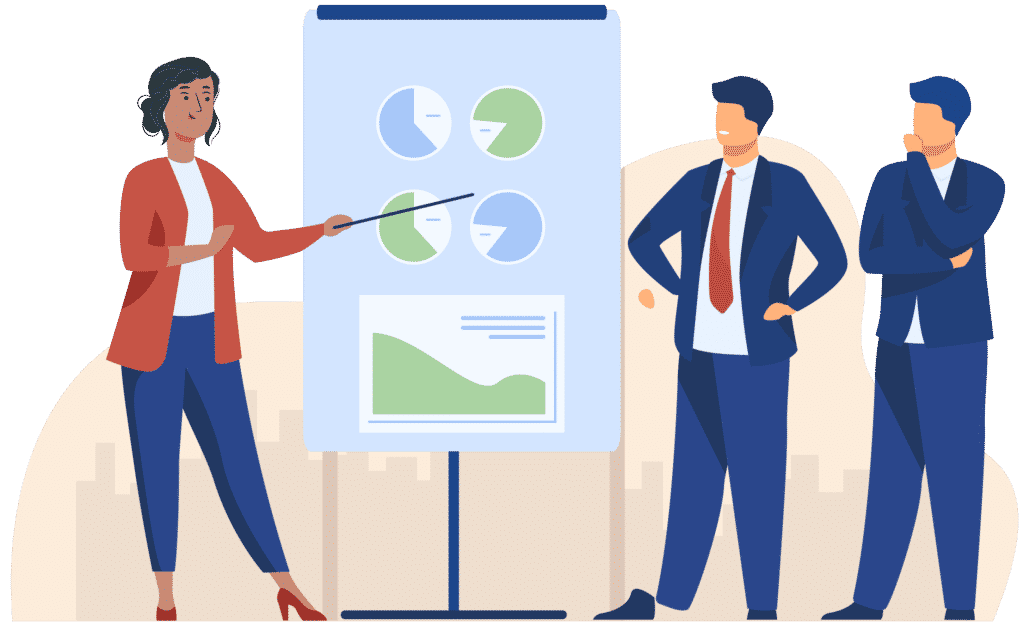 Executive coaching is mostly one-on-one sessions, and the entire focus of the session is on one individual. Globally recognized leadership coaches cost a good amount for coaching consisting of multiple sessions. Executive coaching helps you if you are observing a loss or stagnant growth in your business. There is no age for learning; executive coaching will help you plan bigger strategies for your business.
How Executive Coaching Books Help a Coach?
Books have always been a source of learning for everyone. As a coach, there is no limit to your knowledge. While dealing with various clients at a time, you need to be very smart, responsive, and well-aware of every aspect of coaching. Executive coaching books are non-fiction work that gives the reader a realistic outlook on the problems. These books are usually formatted as practical questions with a problem-solving approach.
Coaching books will help the coach to become more responsive toward clients. The knowledge you will get from books will set a path for you to take steps toward the best results.
10 Books for Every Executive Coach
There are thousands of books available if you want to be a coach. Access to various books from different writers can confuse you, so here's a list of the best coaching books. You will get to learn everything step by step. Let's explore these books and where you can find them.
1.Trillion Dollar Coach by Bill Campbell
Publication Date: April 16th, 2019
The book is a compilation of mentoring skills and management lessons by the great coach Bill Campbell. The team behind "How Google Works" brings back Campbell's great knowledge to ensure that readers and entrepreneurs can grow their businesses to trillion dollars. Bill Campbell has spent most of his life working with big brands like Apple, Google, and Intuit. He had strong business ties with CEOs, including Steve Jobs and Larry Page. Campbell has mentored many big business leaders who are making crazy money. Trillion Dollar Coach is a helping book for leaders to learn honesty, humility, and dedication toward their goals.
Reading this amazing book will make you realize how every idea is important. Creative input from everyone on the team will help you make better strategies. As a manager or CEO, one must be very flexible in their approach and open to new ideas. The book will help you in shaping your perspective more practically. You will learn from the book how active listening and instant feedback can boost your team's confidence. Showing trust in your people is important; that is the only way to get the desired outcome.
If the summary and review make you all excited, click the link to buy it.
2.The Disciplined Listening Method by Michael Reddington
Publication Date: March 15th, 2022
The core idea of The Disciplined Listening Method is the realization that great leaders and globally recognized interrogators step ahead with a similar vision to create an influence. Another essential realization from the book is that the cognitive skills of a leader, coach, or interrogator are identical which convinces people on accepting what you offer. Michael Reddington explains in the book that the fear of embarrassment is bigger than the fear of failure and that is what stops people from trying new things. He also shares his interrogation experience about why people lie.
According to Reddington, good listeners are better performers in the business world. People who listen, understand and absorb the situation know how to create solutions. The book revolves around the idea of how to be a good listener and how listening can save you from embarrassment and judgment.
As a reader, this book is helpful for people who love to respond without listening properly. The core idea of the book is that having knowledge about everything is great but if you can't apply it in real life, you will lose it. Knowledge is power but also a trap that makes people arrogant. Thinking that you know better than everyone else restricts your growth. This book will surely help you in improving your cognitive skills to become a better leader.
3.Fierce Conversations: Achieving Success at Work & Life One Conversation at a Time by Susan Scott
Publication Date: May 2nd, 2017
Fierce Conversations by Susan Scott is a masterpiece that will give you an insight into having meaningful conversations. The author's core purpose to write the book is to see an impact on the reader's life. Susan wishes all the readers ultimate success and she believes that it lies in thoughtful conversations. The book includes tools, strategies, and exercises to change and improve your daily conversations with your family, friends, co-workers, and yourself. The words that come out of your mouth should have clarity and thought about the impact your world will create. The book revolves around the idea of having difficult but important conversations with balanced emotions.
The best takeaway from this book is learning tricks and tools to have an impactful conversation. This book has created a realization that sometimes we just talk and don't see how it's going to affect people around us. Creating a balance in what you say is all you need to be a leader. No matter if you are having a personal or professional conversation, talking with passion, integrity and transparency is the key. Your team, friends, and family deserve authenticity in every conversation you have with them. Listening and evaluating your own words before you share them with others is what we can learn from this book.
4. The Introvert's Edge: How the Quiet and Shy Can Outsell Anyone by Matthew Pollard
Publication Date: January 4th, 2018
Sales generation is the priority of every business. It's a skill anyone can learn, but "The Introvert's Edge" claims introverts are better at sales than anyone else. We have seen and heard that introverts are not comfortable having frequent conversations. The book reveals that their tactics to convince a client are amazing. Pollard's focus in this book was to boost the confidence of introverts that they can build a name in sales without changing their real personality. The book will help introverts face every situation confidently and have faith in their abilities. The aim is to enjoy your sales job and present yourself so that clients know why they need what you are selling. The book has success stories of introverts who started from scratch and now rule the sales world.
The book is a game changer for someone trying to make a career in sales. As a reader, you will learn all the emotional and practical aspects of upgrading your sales skills. This book will present a new perspective on how being yourself can help your career. It's one of those reads that connects to the reader's mind. Many suggestions in the book by the author have opened my eyes. I feel a change in my sales approach after reading this masterpiece.
5.The Advice Trap and The Coaching Habit by Michael Bungay Stanier
Publication Date: The Coaching habit (February 29th, 2016)
The Advice Trap (February 29th, 2020)
Michael Stainer is a known author of self-help and motivational books. The Coaching Habit is all about how one can lead forever. Stainer himself has 10+ years of experience as a coach, and after coaching many young and experienced people in business, he came up with this great book based on real-life experiences. The core idea of this book is how a coach can unlock the hidden potential of their team. There's a major learning for leaders in the book on staying relevant and authentic in their conversations. The book covers the how-to approach with neuroscientific and behavioral economics references.
The Advice Trap is not exactly an adaption of The Coaching Habit, but you can say an extended version for people who learned from the first one. The book was published exactly on the same date after four years. The book is a compilation of 7 temptations every manager can have and three great pieces of advice to deal with. With an element of wit and wisdom, Michael focused on how to build impactful conversations and engaging questions. The author considers transparency, focus, and acknowledgment tools to become a great leader and coach.
These two books are more like learning leadership skills in a series. Both books complement each other and connect the reader directly to the author's thoughts while writing. The coaching questions and tools in both books are very helpful for entrepreneurs to become a leader. Anyone can be a businessman but not every businessman is a leader. The biggest takeaway from these two books is staying curious and hustling but using your skills smartly to create a lifelong impact.
6. Secrets of Facilitation by Michael Wilkinson
Publishing Date: October 29th, 2004
Michael Wilkinson is a globally known trainer. Thousands of managers, business owners, analysts, and advisors have received training from him to enhance their facilitation skills. Michael's training modules aim to apply the SMART (Structured Meeting and Relating Techniques) strategy to revitalize your business growth. The book discusses how smart facilitation can solve any conflict and turn the situation in your favor. SMART facilitation is a pathway to getting sustainable and wishful results in professional and personal life.
The book is well-written and practical so that the readers can reach a certain point. A very precise and easy-to-read text to learn some incredible techniques which can change your life. Facilitation is an art, and not everyone can master it. One has to be very flexible and understand the significance of the SMART strategy.
7.Peernovation: What Advisory Groups Can Teach Us About Building High-Performing Teams by Leo Bottary
Publication Date: October 16th, 2020
A follow-up book by Leo Bottary explains the impact of peer groups on a leader's innovation and overall performance. The book is designed for managers and CEOs based on real-life experiences and decade-long academic research in North America and the UK. The book will help the team leads hire the right people. Building a solid team is important as a professional peer group will impact your business progress. The book targets leaders who understand the value of a great team.
I believe this book is a must-read for human resource managers as their role is to build teams. The real-life success stories inspire the readers to adapt and implement team-building strategies in their life. It's a very exciting read, with no long paragraphs and very focused on the difference a great team can make in your life.
To purchase this amazing book,
8. The Go-Giver: A Little Story About a Powerful Business Idea by Bob Burg and John David Mann
Publication Date: October 6, 2015
In a world where everyone wants to get everything, this book came up with a different perspective on giving and adding to others' lives. The author explains that real success lies in giving, and the moment you understand it, it will change your life. The book's core idea is that your business growth will experience a boost with the five laws of stratospheric success. The book is more of a movement that motivates managers and CEOs to implement these five laws to generate more sales and get happy customers.
The Go-Giver is a treasure that you can use in your daily life to make it better. The sense of fulfillment you get as a giver is a priceless feeling. You would not trade this sense of giving for anything once you understand its value; that's what this book will do for you.
You can buy this book from this link
9.Traction: A Startup Guide to Getting Customers by Gino Wickman
Publication Date: August 25, 2014
Traction is a book that will change your marketing perspective. Not every platform is for every product, but not many understand this. This book will explain choosing the right marketing strategies and platforms to sell and promote your product. Every industry is different, so the expectations and techniques should also differ. The traction framework is used by some great minds, including Jimmy Wales, the man behind Wikipedia, and Alexis Ohanian, owner of REDDIT. The book covers all the important marketing areas, including PR, SEM, Online and offline ads, SEO, email marketing, and much more.
A helping book for people trying to make their mark in the digital world. This caters to every age group, from people in business to young students, to understand the value of the right marketing strategies. One major takeaway from this book is that your product can be great, but it cannot create a buzz if you don't market it properly.
If you want to get the book, Click on this link
10.Think Again: The Power of Knowing What You Don't Know by Adam Grant
Publication Date: February 2nd, 2021
The core idea of this book is to rethink every action you make in your professional and personal life. Impulsive decisions never lead you to your goals but temporary success. If you want sustainability in your growth, rethinking your collective actions is the key. The book consists of two sections; the first is about self-evaluation, which is why we feel reluctant to think twice. In contrast, the second part explains how we can make others rethink their actions. Adam Grants presented rethinking as a skillset that can change the world and make coexistence easier.
If you are an overthinker, this book will make complete sense to you. Most people stay ignorant of the art of rethinking because we trust our intuition which is good. But giving a second thought to what you are about to say or do helps you make wise decisions. The idea of rethinking explained in this book will benefit you and other people around you.
If you are excited to purchase this book, click here.
Conclusion
As a coach, you will impact many people who require authentic knowledge. These books will help you improve your coaching skills and give insight into how you can create a difference in others' lives. Reading such incredible books, ideas, and techniques. Most of these books teach you consistency and honesty toward your goals. The key to success in the modern digital world is to be open to learning and new ideas. There is great learning in all these books for managers and CEOs to lead a team and run a successful business.
Frequently asked questions
Which is the best overall book to read on executive coaching?
Every book is amazing on the list but if you are a coach and want to improve your skills, The Disciplined Listening Method by Michael Reddington is the best book for you. Having strong cognitive skills and the ability to understand problems is a must to be a good coach.
How does reading books help in strengthening concepts of executive coaching?
Executive coaching is a complex method as the clients are people who are already in business. Reading more and more books and having a solid reference for every question will help you in creating a lifelong impact on the client's life.
Techniques to effectively practice the theoretical knowledge on clients
SMART Technique, Rethinking Approach, Role-playing, and Asking more questions, are a few techniques that can help you as a coach while dealing with clients.