Blog » Fundamentals of Coaching » Top 10 Must-Read Books On Ontological Coaching
Top 10 Must-Read Books On Ontological Coaching
Ontological coaching is a philosophy of life. It is a way of looking at life and living that focuses on helping people achieve their highest potential. The main goal of this philosophy is to help people understand their true purpose in life. You need to have a purpose in life because you can't just go through life aimlessly.
It would help if you always had a goal you were striving to accomplish. If you want to be happy, you need to find your purpose and pursue it. This purpose will help you to feel fulfilled and happy.
There are many purposes, such as your career, family, love, spirituality, etc. The main difference between having one purpose and having multiple purposes is that having one purpose means that you have a single focus in life. Having multiple purposes means you are spread thin and don't know where to turn. To find your purpose, you should think about what you enjoy doing. Think about what activities you like to do. You may want to start by listing your hobbies and interests. Then think about what you want to do with your life.
This post provides you with the top 10 must-read books on ontological coaching. These books will help you understand the concept of ontological coaching, which is a coaching model that combines traditional coaching with ontology.
What is the Ontological Coaching?
Ontological coaching is a type of coaching that focuses on helping people discover and live their purpose. It is based on the premise that our experience is a reflection of the nature of reality. As a result, we can learn to use our experiences to change our lives. The ontological approach was developed by Robert Dilts and used a process called "inquiry" to facilitate the discovery of our purpose and values. Inquiry is the process of discovery, and inquiry is used to identify what you want to do with your life, what you want to create, and what you value.
The purpose of ontological coaching is to help you to find your purpose and to live your life by your values.
How Ontological Coaching Books Help a Coach?
Ontological coaching is not just about making your clients feel good; it's about helping them become better people. The reason is that you can use the knowledge of their being to help them achieve their goals. Ontological coaching books will teach you how to help your clients figure out what they want out of life, how to create habits that help them achieve those goals, and what it takes to live up to their potential as human beings.
A coaching book guides coach to help them be better coaches. It's a place to learn from other people's mistakes and find out what works for them. You can learn about different coaching methods and the best way to use your personality to help your clients reach their goals.
There are many different kinds of coaching books out there, and they have different purposes. Some are written by coaches who have already been successful in their field, while others are written by people who want to help others become more successful themselves. It all depends on the information you're looking for and your problems as a coach.
10 Books for Every Ontological Coach
This is a list of 10 books that every ontological coach should read. They are good to read for anyone who wants to understand what an ontological coach does.
1. Coaching to the Human Soul Ontological Coaching and Deep Change, Vol. 1

Coaching to the Human Soul is the first book on ontological coaching. It shows us how to understand people. You will learn how to coach people who are feeling good. This book is written in an easy-to-understand language. It gives tips and tricks to get people to open up and reveal their inner feelings. You will learn about the different parts of people, the soul, and how it affects people. You also learn how to communicate effectively and coach people who are feeling good.
The book contains a lot of information on the coaching process. It will help you to know how to do different types of questions and different types of techniques. It teaches how to deal with those who are feeling down and how to deal with angry people. You will understand how to deal with depressed people and how to deal with sad people.

2. Emotional Learning on Ontological Coaching (v. 2) (Coaching to the Human Soul: Ontological Coaching and Deep Change)

Coaching to the Human Soul, Volume II, is different from the first book because it is about emotions and how we can learn to manage and control our moods. If you are looking for ways to improve yourself, you can start by focusing on your emotions. The most important thing to do is to learn how to manage your emotions. The way you feel also affects your thoughts and your decisions.
You have to manage your feelings to be a better person. You have to pay attention to how you feel to be successful. If you pay close attention to how you feel, you will find that you will change your behaviors to make yourself feel better. It is hard to be happy when you feel bad, and you should try to change that. Learning how to deal with emotions will be one of the keys to success in life. To manage your emotions, you should always have positive goals.

3. Ontological Coaching: Transformation and Development of Yourself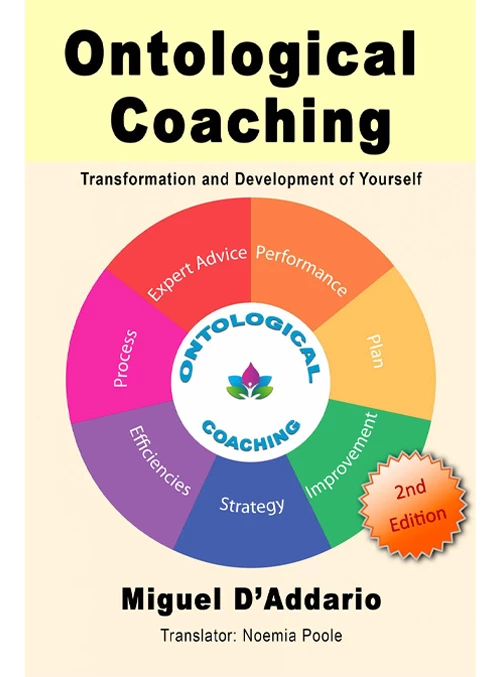 Ontological coaching is a process that helps you understand the different aspects of yourself. It helps you to understand how you behave, what you think, and how you feel. In ontological coaching, you learn about the different aspects of yourself and how you can change them. An ontological coach helps you change the way you think. The coach will ask you questions and help you discover new ideas. An ontological coach will help you change your thinking.

4. Coaching to the Human Soul Ontological Coaching and Deep Change, Vol. 2

It has been said that we need to understand our emotional lives to know what is happening within us. Our feelings play a very important role in our lives. The book Coaching to the Human Soul: From Life Transitions to Life Enhancement describes how emotions affect our behavior. It shows how we can use our emotions to grow and learn. We won't be happy if we don't know how to handle our emotions. We must learn how to deal with our emotions, recognize them, and control them. Once we have learned how to do this, we can move on to other things.

5. Coaching to the Human Soul Ontological Coaching and Deep Change, Vol. 3

Alan Sieler is one of the world s leading authorities on Ontological Coaching. In his two previous books, Coaching to the Human Soul (2011) and Coaching to the Human Soul 2.0 (2015), he has brought together a unique synthesis of philosophical, psychological, and somatic insights and applied his research to coaching. In this third book, Alan draws on his experience as a coach and teacher of the Way of Being and applies the knowledge gained to the understanding and transformation of the human being. As the author explains, the body is a crucial part of the change process but is often misunderstood and ignored in coaching practice.

6. Coaching to the Human Soul Ontological Coaching and Deep Change, Vol. 4

The best book on coaching is Alan Sieler's. This book is a good read because it provides practical tips and suggestions for applying to your coaching practice. It will help you to be a better coach and understand the importance of the mind and the body in creating a coaching environment. The best way to learn about coaching is to read Alan Sieler's book. It will help you to understand what coaching is and how to apply it in your life. There are many different kinds of coaching. Alan Sieler's book will help you to know about all the different types of coaching. It will help you to be a better coach.

7. The Game of Change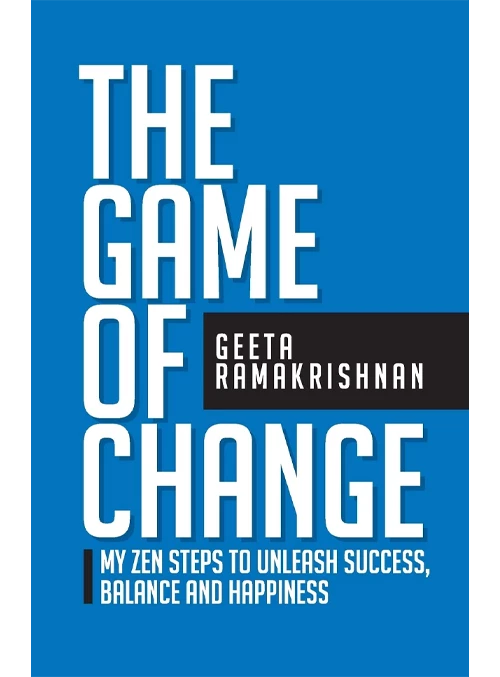 The author is writing about her experiences in the life of a mother, daughter, wife, and business owner. She talks about how she developed a positive attitude toward life despite her hardships. This book is full of stories and advice. She talks about the life lessons she learned from her daughter and son and how they helped her to become the person she is today.
You can change your life for the better. You have to change your thoughts and your actions. To accomplish this, you will need to change your habits. Using the tips you read about in this book, you can start making changes. You may want to write down a few of your ideas. Write down your thoughts and make them into plans.
You should be able to find many helpful tips in this book. These tips will help you to change your life. You will learn a lot from reading this book. It will help you to become a better person.

8. Helping People Change

Helping people change is an important thing to do. If we help someone, we will help them grow and become better. We can do this by showing them what we want them to do. We should focus on the positive things in their lives. When we do this, we will see a change in them. This change can be a change in attitude or a behavior change. If we focus on the positive things in their lives, we will see a change in them. We should help them to learn new things. We can help them if we teach them new things. We can help them to get a better education if we give them a better education.
The author talks about how we should be able to help others to grow and change. We should be compassionate towards them and help them change.

9. Coaching for Change

According to current research, approximately 70% of all organizational change initiatives fail. Changes in business processes are one of the things that include mergers and acquisitions. Executive coaching is the best way to support leaders at all levels to drive change and produce business results. This book explores several coaching and change models to incorporate them into a framework that can be applied to the individual, team, or organization. Bennett and Bush explain the theories behind both coaching and change and the practical sections on developing coaching skills. A companion website supports this book as a learning tool, featuring a curriculum, instructor guides, PowerPoint presentations, and more.

10. Coaching from the Inside Out: A Personal Approach to Coaching for Change

A coach has been trained and certified to help another person achieve a certain goal. Coaches help their clients to improve their skills and abilities. Coaches have many roles in our lives. A coach can help us achieve our goals, motivate us to do our best, and help us overcome the challenges we may face. A coach also gives us advice and helps us to develop our skills and abilities. He teaches us new skills, advises, and guides us to make changes in our lives. A coach can help us to overcome challenges and problems in our lives and show us how to succeed.
Conclusion
Ontological coaching emphasizes the importance of self-awareness and personal development. It's ultimately designed to help people realize their best selves. If you're looking for a career that improves lives and positively impacts the world, then ontological coaching may be right. Ontological coaching focuses on a person's sense of meaning, purpose, and intention, which a more traditional approach may neglect.
The Ontological Coaching movement is still in its infancy. It is important for anyone interested in the field to read about it and to experiment with it a little before delving deeper into the field. The school of thought is considerably more abstract than other schools of coaching and requires an open mind to be understood, appreciated, and practiced by any authority.
I hope you found some great new books to read! I'd also love to hear what you think of my list. Suppose you're a coach or someone interested in learning how to become an ontological coach. In that case, the books above will provide a strong foundation and plenty of plausible suggestions for your reading list. If you've read one of the books above or have another suggestion, please comment below and tell us what you think.
Frequently Asked Questions
What is the ontological coaching model?
The ontological coaching model is a coaching methodology that helps people understand the true nature of their life, work, and relationships. The process begins with an assessment of your current situation. This assessment includes questions about your values, beliefs, emotions, and habits. The coach helps you understand how these elements impact your life and work.
The coach then works with you to create new strategies for living that support your values and beliefs. These strategies are based on understanding how your behaviors shape the world around you. The coach also provides feedback about these strategies so that you can evaluate their effectiveness over time.
How much do ontological coaches charge?
The cost of ontological coaching varies depending on the required time and expertise level. The fee will be minimal if you are looking for a one-time consultation. If you want ongoing support, then expect to pay more per session. You can also hire an ontological coach for special projects such as writing your memoirs or producing a business plan.
Ontological coaches are trained professionals who can help you make sense of the world around you and your place in it. They work with clients across all stages of their lives, including those struggling with mental health or personal growth issues.
What does an ontological coach assist clients with?
The ontological coach assists clients in identifying their ontology and guiding them toward an understanding of themself as an ongoing process.
The ontological coach helps the client identify any limiting beliefs, core stories, or paradigms hindering their growth and development. The coach also assists clients in identifying how these limiting beliefs, core stories, or paradigms contribute to their current state of being. This can include past life experiences, relationships, situations, or events that may be occurring within a person's life.
The coach assists clients in developing new belief systems based on their unique needs and desires. The coach assists clients in getting clear on what they want from life and then creates plans for achieving those goals.