Facebook ads are for everyone. Whether you are just starting out or running a Fortune 500 company, Facebook ads can reach every type of consumer. Over 2 billion people use Facebook, making it a preferred destination for you to advertise your business. I'm speaking here from experience, and it would be a HUGE mistake not to have your presence and promote your business on this versatile platform.
Why should you invest in Facebook ads?
Increasing website traffic is not the only benefit you can receive from ads. You can generate leads, interact with your target audience, engage with your existing audience, and build credibility.
In short, Facebook ads work for every type of audiences, from audiences that are unaware of your services, audiences that are warm and receptive towards your business, those who are considering hiring you as a coach and those who are already your clients.
Facebook ads work for all kinds of businesses and products. It is very easy to set up a business manager account, and you can publish your ad within minutes.
The most significant benefit of advertising on Facebook is the opportunity for creating hyper-specific audiences. You can choose different types of audience based on multiple parameters and target your business in a variety of methods.
Once you publish your ads, you will start seeing results immediately. This opportunity of getting quick results during your campaign gives you the added benefit of tweaking your post for better performance.
One of the many benefits of using Facebook to promote your business is the flexibility of deciding how much you want to spend on creating and running ads.
Aside from all these excellent features, I love that Facebook routinely releases new options and customisation for promoting your ads. This way, you can keep testing, experimenting and using newer methods to engage with your target audience
Related: How Do I Market My Coaching Business?
To start advertising on Facebook, the first thing you must know is your target audience. The success of your Facebook ad depends upon the way you target your audience
Creating a target audience for your Facebook ads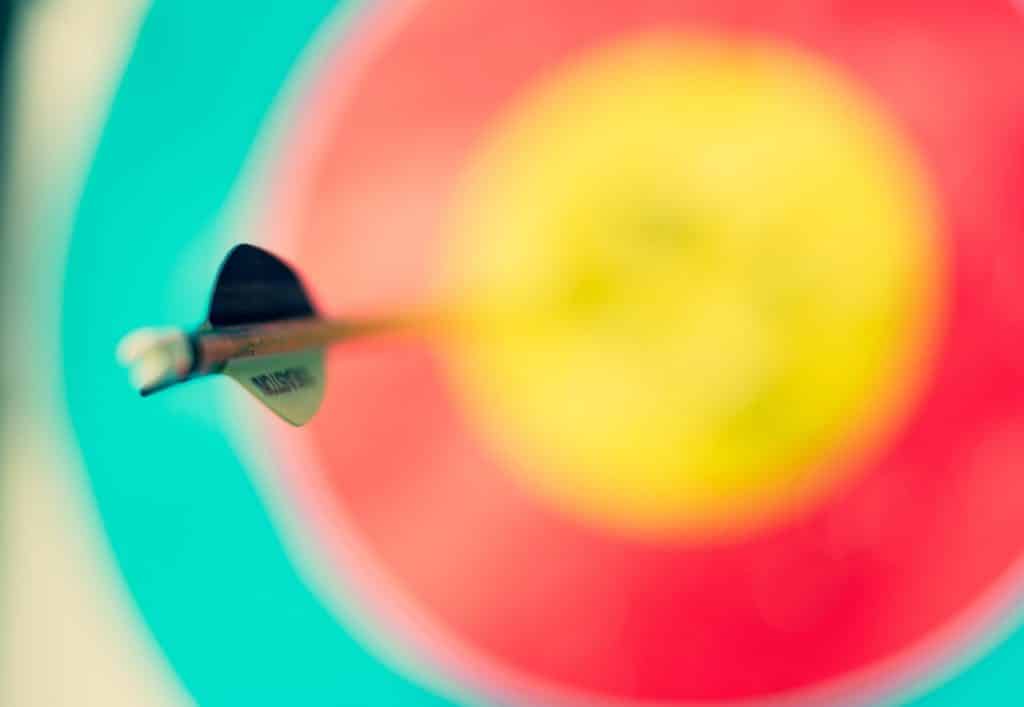 You can create your target audiences based on who they are, what they like, and how they have interacted with your page and website.
Based on who they are and what is their world
Something as basic as their age and gender.
Their marital or relationship status.
Their location
By the language they speak
By educational level. Within that, you can further segment by specific field of study or a particular university
By financial status
Whether they are homeowners or by the composition of their household.
By ethnic affinity
Whether they are Baby Boomers, Gen X or Millennials
By occupation or work profiles. For example, job profiles that are higher in the chain such as manager or director are more likely to sign up for business coaching
Whether they are parents or not, if yes then how many children
Whether they are a pet owner
Whether they own a car
Whether they are expats
By life-events such as a recent anniversary or promotion, new jobs, etc
Based on their interests:
By political affinity
By business and industry interests such as management, hospitality, banking, health care or designing
By the kind of cuisine or restaurants they prefer
By entertainment interests such as movies, music, games and books
By interests in fitness and wellness activities such as running, martial arts or yoga
Whether they make charitable donations
Based on their activities:
Whether they mainly use mobile or desktop. You can further categorise mobile users into iOS or Android users
Those who have viewed or interacted with your competitor's page
Those who have seen or previously engaged with your Facebook page!
Whether they have taken any action on your website, such as purchasing your product or signing up for your next webinar.
Those who have messaged your page or those who have saved your posts
Whether they have responded to your event listing, including by selecting 'going' or 'interested.'
Amount of time they spent on your website. Those who have spent the highest amount of time can be a great list, even if the number of such users is tiny compared to other list categories.
Whether they have added your products to their cart but haven't checked out yet
By the different kind of products or services they have purchased
'Lookalike' audience that is similar to your audience from sources other than Facebook
Whether they have previously viewed a video, and if they did then for how long. (3 seconds only, 25% of actual video length only or 95% of entire video length)
If you're willing to shell out some extra bucks, then try Fixel, an AI-powered service that will create audience segments for you across 60+ data points!
Read: Facebook's guide to audience targeting
Facebook Ad Objectives
Before you start publishing ads, you must have an objective for each ad campaign. Answer this, what do you want your ad to achieve? Reaching out to new people? Increasing traffic to your website?
To make it easier, Facebook has an inbuilt list of objectives that you can use to promote your business.
It is divided into three categories, each representing a step in an ideal customer journey;
Awareness
Brand Awareness – the best option for first-time advertisers or for coaches who have just launched their business.
Reach – best option if you want to reach out to a vast audience. The size of the audience varies according to the budget and target location.
Consideration
Traffic – aimed towards increasing traffic and higher online viewership towards your website. You can increase traffic for your entire site, your blog post or a specific landing page within your website.
Engagement – here, you engage with your audience by providing them with a value, ideally through options such as participating in your events or claiming offers and discounts. You can also indulge new audience into your page posts and entice them with the offer of being in a community in which they can fulfil their needs.
App Installs – If you have an app, you can promote it and redirect online viewers to Google Play Store or Apple App Store
Video Views – best option to share your brand's story and build a stronger connection with your audience. Coaches can leverage this option by promoting client testimonials.
Lead Generation – perfect method to grow leads and increase your mailing lists. A sign-up form within Facebook will collect email addresses of interested audiences. You can either download the collected email addresses manually, or use one of the many tools available in the market.
Messages – an interesting option to get people to talk to you directly. Once a viewer clicks on your ad, a channel of communication between you and them will open up in their Messenger app. Now they can directly ask you questions and address their queries about your business
Conversion
Conversions – an essential aspect of our coaching business! You can convert online viewers into engaged consumers by getting them to take action on your website
Catalog sales – works if you have an online store with multiple products
Store visits – just like catalog sales, this option works well for businesses that have a physical store
Read: Choosing the right advertising objective
What kind of ads can you run on Facebook for your coaching business?
Link Clicks Ads
Ads where you post a link that takes viewers to an external website source. These links can be blog posts or specific pages on your website. Instead of particular pages within your site, you can promote your website altogether. However, note that you will get better results if the available link is for a specific landing page.
Link click ads are the most well-known type of ads and they generally perform well. That's also dependent on you having good content on the external website.
Bonus benefit – viewers have an additional option to 'Like' your page
Leads Ads
For many coaches, Leads Ads are the perfect opportunity to increase your chances of getting potential clients. In this type of ad, you can provide a value that your audiences WILL want to get their hands on, such as an eBook. Viewers can download the eBook within Facebook, without having to go through any external links.
Once the leads are 'generated', that is when people sign up with their email addresses, you can access these emails through your Facebook Ads account. Now, you can start sending them your awesome emails!
Lead Ads are an excellent opportunity to understand your audience and their interests.
Video Ads
Ads where you publish a video instead of any external link. This type of ads can hook your audience into watching the video, which means that they engage with your ads for a longer duration.
The duration of a video that Facebook allows you to publish in these ads is a maximum of 120 mins. But note the best video ads are under 2 minutes.
Facebook gives you the option for auto-play and also replay or continuous looping.
Page Post Boost Ads
Facebook routinely suggests posts that you can 'boost' to a selected target audience. Boosting an existing post can amplify its reach and can engage people other than your existing audience.
For example, if you have posted about your blog or shared an image, Facebook will prompt you to boost this post if it is already performing better than average.
Page Like Ads
As the name suggests, Page Like Ads has one purpose; to increase the number of 'likes' of your page. Here, the primary call to action for your target audience is to 'Like' your page, rather than watching your video, downloading an ebook or visiting your website
The post description is vital in getting people to like your page. You can address the hopes and goals of your target audience to make them feel that your page and the kind of content you will post will be beneficial to them. Equally important is to select a good image that will resonate with your target audience.
Events Ads
This is another excellent choice for many coaches. You can easily set up an event on Facebook and promote it to your target audience. For example, you can promote your event to those who live within a 20-mile radius. This ensures that your event is relevant and accessible to your potential audience.
AdEspresso by Hootsuite has a handy guide to the content specification and media sizes that you can follow for each of the ad types
| | | | | |
| --- | --- | --- | --- | --- |
| Facebook Ads | Media Size | Post description | Headline | Link description |
| Link Click Ads | 1200 x 628 pixels | 90 characters | 25 characters | 30 characters |
| Leads Ads | 1200 x 628 pixels | 90 characters | 25 characters | 30 characters |
| Video Ads | 16:9 (landscape) or 9:16 (portrait) aspect ratio | 90 characters | 25 characters | 30 characters |
| Page Post Boost Ads | 1200 x 628 pixels | unlimited | 25 characters | 30 characters |
| Page Likes Ads | – | 90 characters | – | – |
| Events Ads | 1920 x 1080 pixels | 90 characters | 25 characters | 30 characters |
Read: Tools for creating ads
Essential Concepts You Must Know About Facebook Ads
Target audience
In simple terms, target audience is the group of people you want to target for your ads. Here, 'group' suggest different varieties of groups. You can have target audiences based on who they are, what they like and how they have interacted with your page and your website
Precise Interests
'Interests' is a basis of creating segments within your target audience based on different attributes. Interests can be on the specific kind pages they like (think your competitor's page!), particular hobbies and activities, educational status, occupation and job roles, etc
Sales Funnel
A sales funnel is a way to describe the stages of progression that a typical customer would go through in their journey with your business.
The stages can be broadly described as Awareness, Consideration and Conversion
Ad campaign
A combination of ads, usually similar, that you publish for achieving objectives such as visibility or getting visitors on your website. Ad campaigns have a fixed duration and a budget. This budget can be daily or for duration of the complete campaign, called 'lifetime' budget.
CPC and CPM
CPC or Cost Per Click is a method of budgeting your ad campaign. Here you measure your budget by understanding how many clicks have been received on your ads and dividing this by the total cost.
CPM or Cost Per 1000 Impressions is a method of budgeting for your ad campaign. In this method, you pay only for the number of impressions you specify when you are setting up your ads.
Custom Audience
Facebook allows us to upload our own list of audience to target for our ad campaign, even if they are not page 'fans' of group members. Custom list is usually for the audience that we have met either offline or through non-Facebook means, such as contacts from email lists.
Lookalike audience
Facebook can target profiles that are similar to the users upload in Custom Audience
Optimised CPM
Facebook automatically optimises your ad campaign for best performance. Through this feature, Facebook shows your ad to those who are most likely to engage with your ads
Facebook Pixels
Facebook Pixels is a way to connect your website audiences with your Facebook page. In Pixels, you create a code and paste it on your website, so that the link is created. Pixels will then record the behaviour of your online viewers and give you a custom list that you can upload on your Facebook page.
Facebook Retargeting
Retargeting is a method that is related to Facebook Pixels
In Retargeting, you once again target your website visitors on Facebook. When your audience next visit Facebook, they will be able to see your ads
Placement
Placement is the option to decide where your ads will be placed on the visible screen of Facebook. You can determine if you want your ad to be published in the news feed, or on the sidebar of the page.
Split Testing
Split testing is when you create a slightly different version of the same post and publish to two sets of your target list. Split testing helps in understanding what strategies work and what doesn't for your audience. The ads are usually identical except that one variable you want to test. It can be a different heading for your landing page, a different image or a modified text description.
Or, you can split test the same ad post for different audience sets. Facebook allows you to split your campaign budget equally for each test.
Read: How to Master Facebook Ad Targeting & Zero-In on Your Audience
Are you making these big mistakes for your Facebook ads?
The process of Facebook ads is continuous learning and relearning exercise, but there are some things that you cannot afford to do in your ad campaigns.
Just targeting cold audiences
Cold audiences are those who haven't come into contact with your business yet. Sure, targeting cold audience is crucial if you want new people to know about your business. But you won't achieve much success if you don't target different kinds of audiences who are in various stages of your sales funnel
Underestimating the cost of running Facebook ads
Yes, you don't have to spend big bucks and drain your bank balance before you get leads from Facebook ads. It is common to think that running ads on Facebook will require hundreds of dollars as an investment. That's not true.
Facebook ads are for everyone with all kinds of budget size. You can optimise ads to get a high return on investments, even on investments as humble as $10 a day.
The reality is they Facebook ads are expensive if you compare it with growing your audience organically. But there's something more costly than not running ads on Facebook. The time and energy you'd spend in marketing your business and waiting for leads.
The cost of your time must be higher than what you currently think it to be. Waiting for the right audience to come through can be more expensive than reaching out to the right audience through ads.
Not testing your audience
Split testing is the key to getting the best out of your ad campaign. In split testing, you can promote an ad to two sets of the target audience. Each set will receive a slightly different version of the same advertisement. Based on the results, you can determine what works best for the kind of audience you have.
Not giving importance to retargeting
A tiny percentage of people actually sign up or engage with your ad when they first see it. We all need reminders. More than that, we all take our time to warm up enough to click open the link and make a decision.
Thinking that Facebook ads work like a coin flip
That's not true. Facebook ads are not like flipping a coin and not knowing what results you might get once the coin lands in your palms. The best Facebook ads campaigns are an ongoing process of creating, testing and tweaking. The cycle starts again until you achieve your objectives. This exercise will give you a rich data of information, experience and insights that you can feed into your next campaign for more than better results.
Remember, leads are valuable, but data on potential leads are just as relevant.
Believing that you will start getting huge results from your very first ad
The amount of option you have to target your audience and promote various types of content is overwhelming. Surely, something must work once you place your ad? Not necessarily. Facebook ads is a commitment where you must continuously review your progress and make tweaks for better performance. It is easy to get lost in all the possibilities if you don't focus on your end goal.
Create only one ad with one message in one campaign
The secret of getting results from Facebook ads is to have different campaigns and different messaging for each ad post. Play around with landing pages and call to actions. Mix and match messaging with call to action. Mix and match landing pages with call to action. Make two separate landing pages for the same message. The possibilities are endless!
Before you publish your ads, can you answer the following questions?
Do you have a sound plan of action for your ad?
Have you used a custom and trackable link in your post?
Is your landing page specific to the ad (and not directing your audience to a generic landing page?)
Can your post be understood even by those who do not know you and your business?
Is the content of your ad relevant to your target group? For example, if your audience is seeking business coaching services, then your ad about life coaching will not connect with your target group
Does your ad have an explicit action for the audience to participate in?
Do you have a plan to revise the content of your ad post every few days after it has been published?
Do you have a system to engage with your audience that is now converted into leads through Facebook ads? Redirecting your audience towards your website is not the end in itself. You must have a plan to continue talking to them till they are converted into high paying clients.
For example, say Susan, a dream client, has seen your Facebook ad post about an upcoming webinar. She clicks on it and is redirected to your website. She then registered for the webinar by leaving her email address and other contact details. Now, it will be a big mistake if she doesn't receive any further communication from us. She might not participate in the webinar!
Once she signs up for the webinar, we can send her a welcome message and provide further information on the webinar such as the date and time. We can also send her links to our previously published blog posts for her to read. This way, she stays 'engaged' with us till the point of participating in the webinar
While this guide is not exhaustive, I am sure you can use this to immediately start creating perfect ads for your coaching practice.
Frequently Asked Questions (FAQs)
Do facebook ads work for coaches?
Yes, various coaches claim that Facebook ads may be the answer to advertising your coaching business. Facebook Ads has the power to help the coaches of sports teams generate revenue from coaching positions. Facebook Ads can be used to get new client's and to draw a larger pool of coaches by targeting a wider spectrum of demographics.
What kind of ads can you run on Facebook for your coaching business?
Facebook lets you create and run ads that can focus on a specific audience, and they even give you some suggestions for the best way to target these audiences. Facebook offers a variety of advertising options like: text-only ads, full-page image ads, video ads, and sponsored posts. 
How do you target coaches on facebook ads?
Facebook ads allow you to target specific people based on specific qualities. For example, if you want to advertise to a coach who coaches small businesses, you can use Facebook's demographic targeting options to choose "Small business coach". It is also a good idea to use a specific keyword for a specific profession, such as "business coach".