Coaching blogs, websites and newsletters play a vital role in the success of a business. If you want to skyrocket your coaching business growth then go digital today. Is your coaching business online?
Do you share coaching knowledge online? A lot of coaches are eager to share their knowledge with the world. But the question is which are quick ways to do that?
First of all, according to my experience, it is crucial to have an online presence.
Before you plan to go online you as a coach are boggled by questions like-
How can you place your content online? Which are the options available?
Will it be free or paid? Who will be your online visitors? What can you offer them? How are you different from other coaches?
Which channel is appropriate for you? Channel here are blogs, newsletters and coaching websites. You need to identify the purpose of using a particular channel. This you can later use for marketing your coaching services.
How a blog or a newsletter will add value? What actions do you expect from people reading your blog?
Do you want people to get engaged with your content and either share it or add some comments? How can you create blogs and newsletters?
Hence, you must be aware of the purpose of creating a channel. This will help you in prioritizing the channel. Let's talk about coaching blogs, websites, and newsletters in detail.
What is a coaching blog?
A coaching blog is an information station. It is a longer piece of valuable knowledge published on the World Wide Web. It is displayed in the reverse chronological order.
Blog posts have an option to share the content on other social sites. For this, you need to add a sharing button along with each post.
As a coach, you can share the information in detail in a blog that you cannot in emails. Thus, it is a great tool to position your coaching business and build its credibility.
What is a Website?
Why do we search for everything online? One of the most common reasons is plenty of information is available online.
Online information is available in the form of files and web pages. It is available from many sources. This is later grouped to form a single entity called a website.
A website is a collection of accessible, interlinked web pages that share a single domain. An individual, group, business or organization can create a website.
You can access a website via a public Internet Protocol (IP) network. You can browse the website by a uniform resource locator (URL) that identifies the site.
You can use a website in various fashions and it can also have many functions. A website might be a personal website. It can also be a corporate website for a company.
All publicly accessible websites are published on the World Wide Web. Private websites, like the company's website for its employees, are part of an intranet.
Check the top 10 ways to build an amazing coaching website.
A newsletter is a tool to provide useful information on various topics. It keeps your audience and readers engaged. Leaders always search for fresh news or insights.
They need ideas which can develop their career. Hence, for such purposes, share a report with compelling information as a newsletter. It has thought-provoking questions for readers.
An attractive website and informational coaching blogs can attract good traffic. Some people love to read articles in depth. For them, your regular coaching blog posts can work wonders.
They would develop an interest in your coaching business. Once you get into newsletters or blogging, serving the client's needs becomes easy. You can share tips and tricks through your coaching blogs.
I will share the importance of coaching blogs, websites in this digital age.
Coaching blogs and website can help create coaching brand
People who visit your coaching blog or website try to judge how beneficial is your coaching. In case there are errors in your coaching blogs people may think twice before appointing you as a coach.
As a coach, your coaching blogs and website should have updated information and nothing outdated. This will help you create a coaching brand.
Coaching blogs are the best tools for giving assurance to online clients
The most essential aspect of coaching blogs and websites is building trust. As a coach, share your knowledge online. This will help people to know you and your work.
If your work is informative and authentic then people will consider you as an authorized person. They may come to you if your information is trustworthy.
These channels are helpful in convincing people that you understand their needs. It is you who can bring a difference in their personal and professional lives.
Informational coaching blogs help in gaining continuous online visitors
Good traffic depends upon how interesting are your coaching blogs and newsletters. You may have a question such as how often you should post blogs?
As per online research, companies that post more than 16 blogs per month show more traffic. This is in comparison to the usual posting of three to four blogs. Hence, more blogs lead to more traffic.
The quality of the content also matters. Your website should have updated information to catch the attention of more visitors.
Consistent coaching blogs update show dedication towards your coaching practice
Consistent efforts for coaching blogs and newsletters make the viewers respect your dedication. They understand how much you are serious about your coaching business. This, in turn, can give you new clients.
Coaching blogs can go a long way in building relationships with your online clients.
Websites are channels to communicate with clients about the services which you offer. On the other side, you can also get a review from your client about your services. For instance, you can ask the viewers to add the comment after the blog post.
People can write to you about things they want to know. This way communication can start between you and your prospective clients.
Coaching blogs, websites and newsletters are beneficial for any kind of business. If you have started a coaching business, a website can help in creating awareness. If you have grown your coaching business but not getting clients, a blog can help you gain more clients.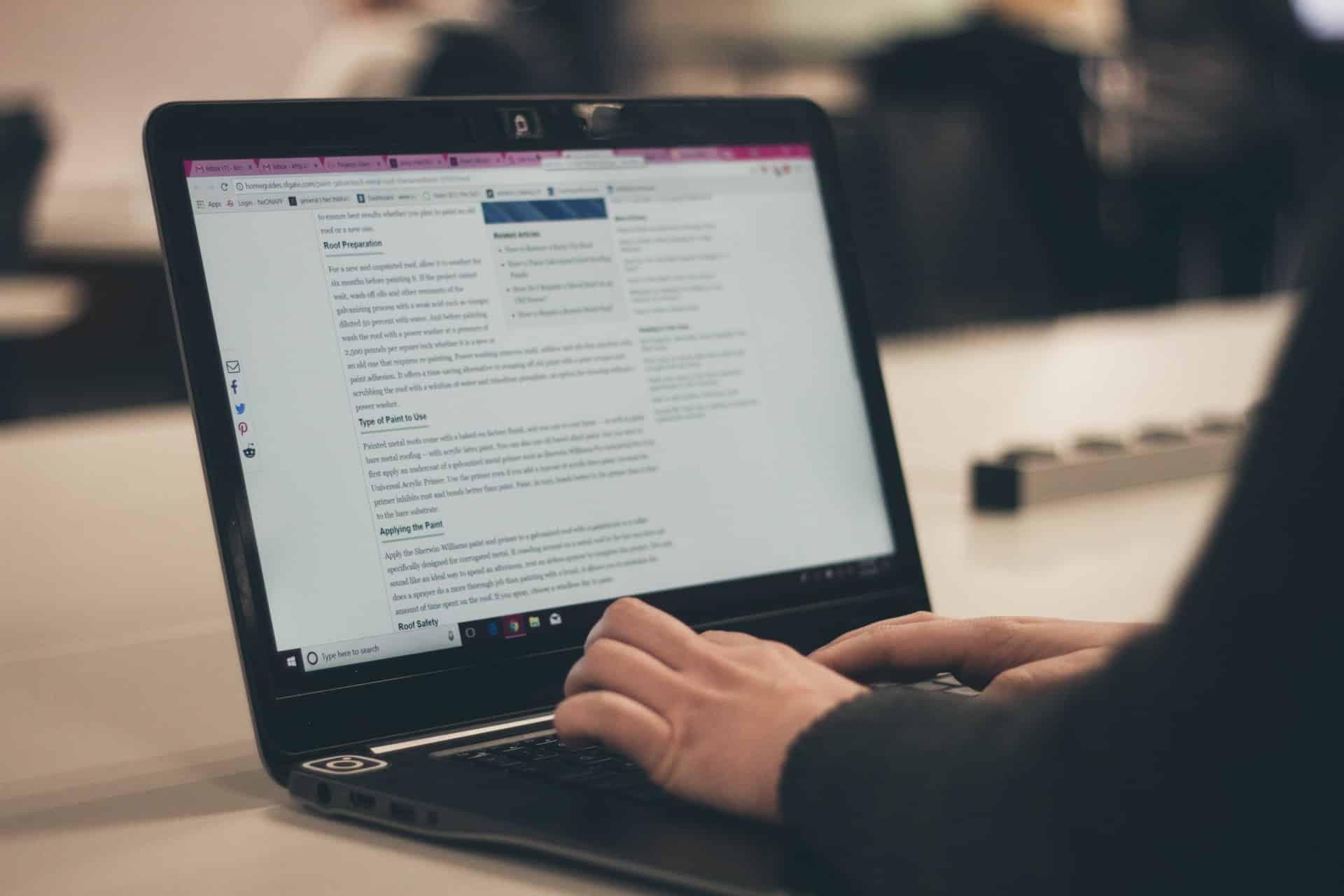 Top coaching blogs every coach should follow
Coaching for leaders coaching blog
Dave Stachowiak is the founder of Coaching for leaders blog. It contains leadership guides, audio courses, podcast notes, and experts' advice. In the blog, Dave has highlighted various books and articles too. Further, every Wednesday they publish useful articles on the blog. It is the complete platter of leadership related topics.
Jan Marie Dore coaching blog | Online Business Coaching
It is a coaching blog based on business coaching run by Jan Marie Dore. There are costs related to training and mentoring. Also, there are various courses for women entrepreneurs. These courses help them get more clients and hence grow their business. Jan Marie Dore shares all kinds of tips on how to develop a coaching business.
Erickson Coaching International
Erickson's coaching blog provides useful information related to the coaching industry. The blog shares trends and recent developments in the coaching business. Also, there are inspiring stories written by various executive coaches and experts. It is an ICF certified training institute. It shares various ideas through the blog content.
The Coaching Tools Company
Emma Lousie is the founder of The Coaching Tools Company. She has shared amazing tools that are useful for coaches through her coaching blogs. Her blog name is Launchpad where expert coaches share their views.
Boldheart | Our Business Coaching Blog
Boldheart is a blog on personal development coaching. Fabienne Fredrickson shares videos on it along with coaching blogs. This is to relate well with her business teachings.
Top websites every coach should follow
Insight Coaching
You will find David's site is an interesting example of how your choice of a client can shape your website. You get connected with the website first. This is because it shares about what is coaching and its benefits. In case you have visited the site, you can still get a brief description of the site. To know more, you can check the insight coaching website. It has an informative web page with user-friendly texts.
Skybound Coaching & Consulting
With the slogan 'dare to fly higher' and clouds moving on its homepage, the website creates a great impact. It also shares blog articles on leadership and emotional intelligence. It is the website for leaders and upcoming entrepreneurs. Check out the skybound coaching & consulting website to get more ideas and tips.
David Ball
David Ball's site tells how his website is well placed according to his client base. It has a unique menu titled if you are not sure. It tells why his coaching is essential for men and breaks all dilemmas.
Melissa Ambrosini
Melissa Ambrosini has an attractive website. It includes images like a happy coach and tags like Hey beautiful. With amazing video series on her website, she has been able to gain the trust of people. It creates a positive impact on users.
Gabby Bernstein
Gabby Bernstein is a New York Times best selling author. She is also an international speaker and spirit junkie. Her website has interesting content along with great reviews from readers. Her mission is to help people to open up to spiritual relationships. This can help live life with true purpose.
Check out Website design for coaches: How to get the best website for your business in 2019.
Tony Mayo Newsletter
Tony Mayo is a CEO executive coach. He has shared a good amount of practical information with entrepreneurs and corporates. This is through his free email newsletter. He re-launched it in 2008. The topics included in the newsletter are many. Few of them are improving delegation and be a better business owner in 5 minutes.
The Coaching Tools Company
Emma Lousie along with the blog has also added newsletters on her website. It has tips and ideas for developing a coaching business.
Coaching for success
Coach George Raveling through his newsletters helps the dreamers achieve their goals. There are constant reports on inspiring people. It has also insightful content.
Archive for coaches
Coach Steve Mitten has shared business and executive coaching in detail. There are insider guides on various topics. These are for example leadership coaching and wisdom in dealing with stressful times.
Coaching out of the box
Coaching out of the box covers educational webinars and the fundamentals of coaching. Whether you are new or experienced, newsletters will help in coaching skills development. You can also get updates about upcoming courses and webinars.
Well, coaching certifications doesn't make you a web developer or a blogger. You don't need a coaching certification to build your coaching blog and website. But, your certifications can add credibility to your profile on your website. People believe in certified professionals more. The same happens when you create your coaching blogs or website. People often trust based on certification. Thus, if your website mentions about your certifications, the credibility increases.
You need proper training along with a certificate. After that creating blogs and website become easy. According to my experience, with certified courses, you learn something new. This new thing can help you develop your websites. It gives you training on how to reach more people through newsletters and blogs. You can understand how to write effective blogs.
I have compiled a few ways you can earn money from your coaching blog, website or newsletter. Check it out.
Advertise through your coaching blog
You can make money coaching online. This is by displaying advertisements on your coaching blog, website or newsletter. It requires minimal effort on your part by selling ad space. You need to create an account with an online ad platform and link it to your blog.
You can advertise your coaching products and services. This will generate your coaching clients and add revenue to your business.
Write sponsored coaching blog posts
Some bloggers believe that writing sponsored posts are not fruitful. It subtracts from the reading experience of their audience. It's not completely true. Sponsored posts are another way for those who want to monetize their blog without ads.
You must let your audience know beforehand about the cost. You can add a short disclaimer at the beginning of your article when you write sponsored posts.
Create premium content for coaching blogs
Your blog posts are not simple articles. They are a mix blend or combination of knowledge, insights, and experience. This is what you've garnered through the years.
There are chances that your audience would be willing to pay a premium to access portions of your site. This is when you release high-quality content in the form of blog posts audio and video content.
You can also create a membership in which people pay a fee to have access to your exclusive content. This is a cool and great way of generating recurring revenue.
Top marketing strategies to build a successful coaching blog and website
If you plan to have a coaching business, then coaching blogs can be the fundamental tools. There are, luckily, several workable strategies you can rely on. Do you want to market yourself as a coach? Do you want to gain more clients to grow your thriving business? You need to follow a few strategies that can work for you. You do not have to hire anyone but need to consider the below points. Do check out 15 quick tips to make your coaching blog stand out.
Provide amazing free coaching blogs to people with no expectations
Whether you're looking to grow your coaching client base or starting, free is the new currency. It includes detailed guides, coaching blog posts to consultation calls. The quality of free content you offer to clients will check the amount of price they're willing to pay.
The New York Times Bestselling author, Ramit Sethi words are noteworthy. He says that instead of charging more from people, it's more strategic to give away your best content for free.
Connect through your coaching blogs
Connect to the challenges and stories of people. Find out their needs and understand them. Show the people how you can guide them through your coaching blogs. You can take them more into your website or blog using narrative or videos. You can add valuable content which can lead to feedback and thoughts. You can make the article engaging and interesting.
Address their pain points in your coaching blogs
You need to understand the pain points of your target clients. You should have content and tools to solve their problems. Why people will hire you as a coach? The simple answer is you have answers to their questions. They may have issues about various topics that require solutions. You need to share your experiences and struggles on your blogs and websites. Through your story, you can address their problems.
Update your website, keep a check on the site and review the content
It is not that you have created a website or blog and tasks get over. You need to keep on updating your content. For this purpose, you will have to consider the review of the readers. You should build a website for giving a great customer experience. It should have a responsive view along with regular updates.
Have a great homepage for your coaching blog and website
It is always the first impression which matters, especially on the internet. People will scroll down deeper if the first page is attractive or have engaging content. You can create a brand identity with your website. Hence, use the bold typefaces. The color palette used on the blog or website should be in sync with your logo or brand.
Use SEO strategies and live-streaming
You can ask clients to write reviews on various online portals such as Google maps or LinkedIn. But you need to link these external sites with your website. Also, you can link the blog with your website. People will find you without hassle with SEO keywords and reviews. You can also set up live streams on YouTube for attracting more visitors to your website. Another method is guest blogging which is useful in SEO. It includes videos or comments from expert coaches and leaders.
Frequently Asked Questions (FAQs)
What is a coaching blog? 
In the coaching business, a blog is used to share your knowledge and experience with your customers. Blog tells what you know and how you can help them. It educates your customers and creates trust with them. If your blog is well written, you can even get a lot of clients from countries you don't serve yet.
What is a Newsletter?
A newsletter is essentially a free email you regularly send out to your subscribers which contains useful and interesting information. You can usually sign up for a newsletter by entering your email address into a form.
What should a coaching newsletter include?
A training newsletter should have an interesting lead story, a digest of all the stories your readers liked best, a feature story, and a resource of interest. All these together will help your newsletter to be more engaging and popular.
How do I start a life coaching blog?
If you start a life coaching blog, you need to learn how to write compelling blog posts. The best way to write a compelling blog post is to write as if you're talking to someone in person. Imagine that you're explaining what you do to a friend and try to be as detailed as possible. Include your own personal experiences and stories in your blog posts.
Do you need certification to build coaching blogs, websites, and newsletters?
Nowadays, certification is not necessary. One can build a coaching blog, website and newsletter without getting any certification. If a person has knowledge in the given field and wants to share it with others, then he can build coaching blogs, websites and newsletters.
How can you earn from coaching blogs, websites, and newsletters?
Write content for other blogs, websites, and newsletters. You can do this for free for a couple of weeks and then offer your services for a fee. You can also make your own blog, website, and newsletter and ask other people to contribute content to it. Another option is to become a freelance writer and offer your services to content related businesses.