Blog » Becoming a Coach » How To Become A Life Coach: The 10 Steps for Success
How To Become A Life Coach
The 10 Steps for Success
The practice of life coaching is frequently misunderstood. Many see it as a byproduct of Americans' culture of pursuing the American dream, while others see it as a costly kind of therapy. The reality is vastly different. Life coaching has developed into a tremendously effective type of talking therapy, to the point that it has actually helped people change their lives.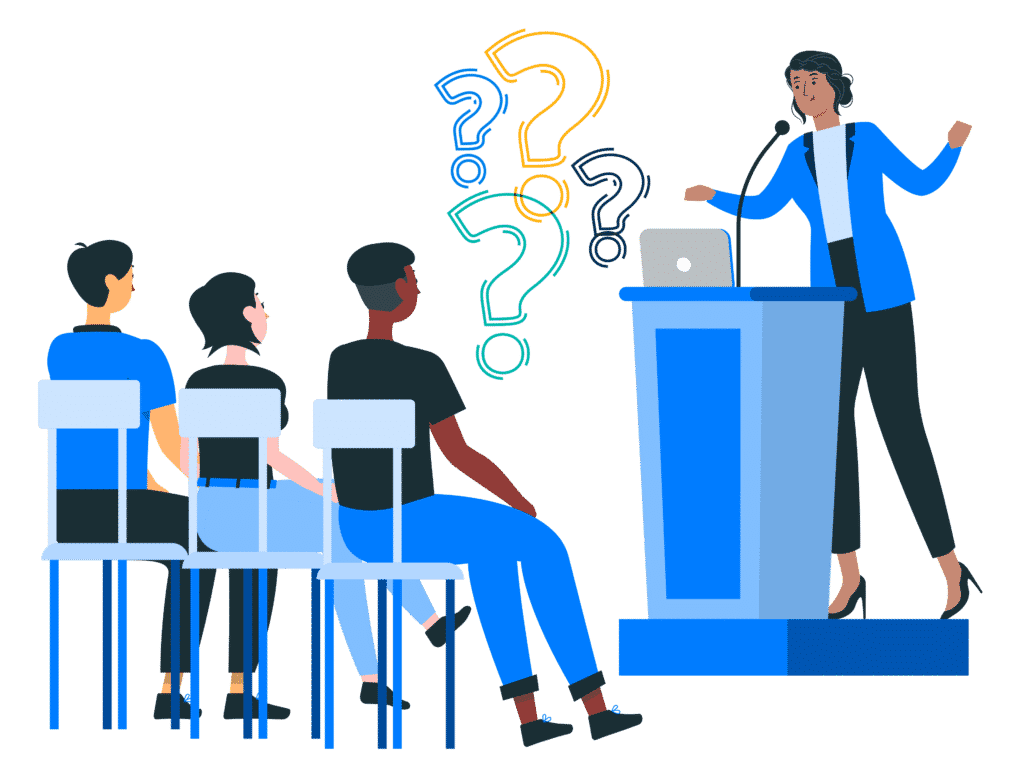 We'll talk about ten steps to becoming a successful life coach in this article. By using these ten steps, you may become a successful life coach and create a fantastic company that draws in hundreds of clients.
Let's start!
What does a Life coach do?
A life coach is a kind of wellness expert who supports people in their efforts to improve their lives and find more fulfillment. Relationships, professions, and general quality of life are all improved by life coaches' assistance to their clients.
Life coaches may assist you in defining your objectives, identifying the barriers preventing you from achieving them, and developing plans of action to overcome each one. Life coaches concentrate on your special talents and gifts when developing these tactics. Life coaches give you the support you need to make a permanent change by assisting you in maximizing your talents.
There are several signs that hiring a life coach can be beneficial for you. These indicators include:
Chronic irritability
high levels of anxiety or stress
difficulty breaking harmful behaviors
insufficient satisfaction in your social life
persistent unhappiness with one's job
A feeling of stifled imagination
Life coaches have become significantly more prevalent in society in recent years. In fact, an increasing number of CEOs, businesspeople, and creatives are now working with life coaches to achieve success in both their personal and professional lives.
How to become a Life coach in 10 steps?
Although all you need to become a life coach may be exceptional listening skills and a lot of compassion, choosing to become one is actually a business decision. Once you've determined that this is your calling, you should complete at least the 10 steps listed below to confirm the legitimacy of your company and its offerings.
Step 1: Discover your Life Coaching Aptitude and Niche
You could find it helpful to identify your aptitude niche before deciding to become a life coach and to establish your reputation from there. The majority of life coaches concentrate on clients' careers, relationships, or love lives. Others delve deeper and aid the person in making adjustments to their health, such as dietary and exercise regimens, or in discovering their spiritual side. Regardless of your primary focus, you will undoubtedly touch on more than one of the topics as a life coach.
You'll be better equipped to sell yourself and your business once you identify your specialization, which will probably be evident to you based on your history and what you feel comfortable discussing with clients.
Step 2: Determine the Best Life Coach Training and Credentialing for You
You must be certain that the course you chose is right for you if you want to get the most out of your life coaching training.
Here are some things to think about before enrolling in a life coaching program.
Before applying, thoroughly investigate the different programs and universities and make a list of the advantages and disadvantages. Make thorough inquiries regarding the institution providing a life coaching certification program within your spending limit.
It is your responsibility to determine which institution is real and which is fraudulent. Before applying for admission, background checks and research are required. To identify the institute that specializes in that field, try to do some research while selecting the life coaching certification program of your choice.
There are many different life coaching programs to choose from, and each program's trainer is in high demand worldwide. You must choose a course that fits your lifestyle and takes your interests into account. This will make it easier for you to enjoy both the course and your career.
Step 3: Learn What a Life Coach Must Do to be in Coaching Business
The most effective coaches have several common characteristics that aid in their professional and financial success as well as the drastic transformation of their clients.
A career as a life coach may not be easy for you if you don't have a passion for the profession and are only in it for the money or lifestyle. The most effective life coaches actually like supporting others.
The most effective coaches will have a naturally upbeat and supportive personality, as well as a conversational style that makes the client feel at ease.
The most effective coaches actually listen to their clients' deeper meanings in addition to what they are saying.
You must educate yourself on the business side of starting a coaching practice even if you have mastered the techniques and methods used by the top life coaches. You'll require expertise in marketing, accounting, and business growth, just like any other entrepreneur.
Step 4: Develop your Unique Coaching Vision and Assistance
A coaching vision is what? It's a comprehensive, motivating view of your company that includes a precise declaration of who and how you will serve. You don't have to immediately have a clear idea of your niche. As you progress through your coach training and develop your teaching techniques, it very well could change. One thing is having a clear vision. Another is having objectives that help that vision. Make sure your company goals line up with whatever you want for your coaching practice. Create a life coaching company plan that is consistent with your vision, in other words. You won't be able to move closer to the life you want if your objectives and your vision aren't in alignment.
Step 5: Understand What Life Coaching Clients Really Want and How You Can Provide That
You'd be wise to remember that clients just seek solutions to urgent issues. They require answers that they are unable to acquire on their own. You will be helping them find solutions to their challenges as a coach. This offers the best chance to identify your true target customer and market to them.
Step 6: Wisely Plan the Transition into Your Life Coaching Career
Anyone who wants to become a life coach has to be aware of the proper and improper ways to enter the industry, especially concerning what to anticipate financially. Your ideas may succeed or fail depending on your expected income. Your life coaching business can very well fail before it even has a chance to start if you don't check them.
Step 7: Set Up Your Life Coaching Business and Fulfill Required Tasks
In addition to becoming a professional, personal, or spiritual adviser, becoming a life coach also involves becoming a small company owner. Therefore, in order to succeed, you'll need to carry out some of the due diligence that all small business owners must do. To start, choose the appropriate business entity type (a sole proprietorship, LLC, or corporation are common choices). Then, unless you choose to operate as a sole proprietorship, you must formally register your company with your state.
Next, put together a business plan that details your initial expenditures, including the price of your certification program and any additional expenses for renting a location and furnishing it, presuming you'll meet customers in person.
Step 8: Create Customized Coaching Packages that Solve Client-Specific Problems
Making personalized coaching packages that provide solutions to the particular issues your target clients face is a crucial stage in your sales and marketing strategy. You sell "solutions" rather than "life coaching" by identifying the difficulties you assist clients with solving and demonstrating to them exactly what they will be purchasing.
Step 9: Plan For Expanding Your Online Reach and Targeted Audience
You have a significant chance to spread the word about your business and increase your following thanks to social media. I advise creating professional profiles on Facebook, LinkedIn, and Instagram and updating each of them frequently.
Depending on your niche, several platforms matter more than others.
LinkedIn will be more beneficial than Instagram if you intend to work mostly with executive clients. The people you want to reach are usually more active on Instagram if you want to work with clients who are wellness- or mindfulness-focused.
Step 10: Start Marketing Strategy Wisely: Use the Right System to Bring in the Right Clients
The most crucial elements of becoming a prosperous life coach are marketing and advertising. You can promote yourself in a variety of methods, such as online, in print, and by word-of-mouth. Getting your name and face out there is essential so that potential customers can learn about you and your services.
You may bring in more customers by developing a great internet presence. Making a website or blog where you can share your life coaching tips and success stories is one efficient strategy to market. Make sure to provide your contact details on your website so that potential customers can get in touch with you. Social networking is another tool you may use to promote your life coaching company.
Conclusion
A profession as a life coach may be ideal for you if you have a strong desire to serve people and want to truly impact people's lives. Although becoming a successful coach requires a lot of effort and commitment, it is extremely wonderful to watch your students realize their full potential. If you adhere to these steps, you'll be well on your way to becoming a prosperous life coach. Being a life coach may be both a very lucrative and challenging professional choice. You need the right mentality for it, a background in business and coaching, and the conviction that working with people can be paid work just like any other profession.
Frequently asked questions
How long does it take to become a life coach?
It may require 20 to 120 hours of study time to complete your initial coaching training. It can take six to twelve months to earn advanced credentials like the ICF's professional coaching certification, which calls for at least 500 hours of coaching experience.
How much does a Life coach make?
In the United States, the typical salary for a life coach is currently between $30,000 and $40,000. Only 10% to 20% of life coaches earn six figures annually, while the majority earn less than $30,000. Clients simply won't fall into your lap; it's not an easy route.
What are the education requirements or qualifications needed to become a Life coach?
Although there are no federal or state-mandated educational or licensing requirements to become a life coach, there is industry-wide agreement on education and training. Completing a coach certificate program is strongly advised to be a successful coach and to showcase your competence to potential clients and employers.
Who can become a life coach?
Life coaches must be affable, personable, helpful, and kind. They should have patience, a sense of humor, and be eager and sympathetic. These characteristics play a key role in helping coaches make new business contacts and attract new clients. In light of this, someone who possesses these traits can work as a life coach.