Blog » Top Coaches » The Top Professional Empowerment Coaches
The Top Professional Empowerment Coaches
A professional empowerment coach is someone who assists professionals and counsels them in pursuing personal or professional goals. They don't solve problems but provide you with the way or guidelines that help you to deal with problems.
By assigning individuals or groups toward self-sufficiency, strategizing improvements in performance and enhancing opinions on personal and professional expectations, coaches strive to help their clients reach their full aptitude.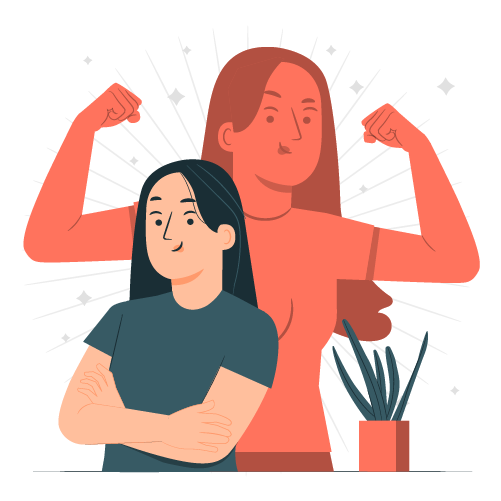 Each professional empowerment coach with their custom style trying to help their clients gain success in all forms, and asked them what's unique about their coaching and what has endorsed their massive success.
Do you think you or a coach that you know deserves to be featured as a top professional empowerment coach? If yes, then fill out this form and we will consider your application and get in touch with you for the next steps.
People's stories and emotions have always been at the heart of my life. Through being a journalist, an author, a mother and a woman, I understand how easily we can become our own worst enemy in a world that dictates what purpose and joy means. Today, through life-coaching and writing, I help people create the life they want, empower their story and gain that clarity and motivation that they need to continue their journey.
Cancer is a rough ride. Anyone who's experienced it directly or indirectly will tell you that. You might find it hard to understand, but developing non-hodgkin lymphoma and facing her mortality, actually turned out to be one of the best things that ever happened to her…Her health quickly began to transform, not only through chemotherapy treatment, but also holistic therapies and self-help.
You see, this life-changing fate instigated the most amazing personal journey of self-discovery, healing, growth, and empowerment. Clare was soon on a one way mission to become the happiest and healthiest version of herself.
I am a certified Empowerment & Mindset Coach, NLP, and mindfulness practitioner – it's my personal mission in life to enable greatness in others. As an Empowerment coach, I am skilled at showing you how to nurture your confidence and create a fulfilling life. I help you access your inner power to transform your life.
When working with me, I will teach you how to love yourself and believe in yourself. This may sound a simplistic way to tackle life's complexities but coaching is a proven way for you to improve yourself.
Through her Corporate programs & Open workshops, she trains and coaches C-Suite Executives, Corporate Leaders, Business Owners & Professionals, in Personal Branding which is a critical element for their Personal & Business growth. In her career span, she has trained and worked with over 1,80,000 people, inspiring them and helping them develop themselves professionally.
She has Coached more than 7500 top Executives of various Organizations & Business Owners from across the world, in developing a Powerful Personal Brand for themselves.
Author of One of my goals pre-pandemic was to put my best foot forward, and show the world who I was and what I had to offer. While I knew what I had to offer, I still wasn't sure who I was. I had a lifetime of failed, toxic relationships under my belt. I struggled with personal experiences of depression, single parenthood, alcohol abuse, and the unrealistic standards of societal beauty.
I also battled the demons of others when it came to drug addiction, narcissism, and abandonment. I was burrowing down a rabbit hole, and something had to give.
There you have it, you've just read about the industry's top professional empowerment coach.
What has been your biggest takeaway from this?
Let me know in the comment section below.
It's massively inspiring to see these coaches achieving so much; living a life of abundance and freedom while making a positive contribution in the lives of countless people.
Although apart from getting inspired by them, there is 1 more valuable takeaway you can gain if you simply observe each of these successful coaches.
And this is the secret to unlocking exponential income from your coaching — to treat it as a business.
We Start Coaching Because We Are Passionate. But The Reason Coaches Last Is They Treat It As A Business.
By leveraging technology, it's easier than ever to start your own online coaching business.
Our highest-rated course lays the necessary foundations for this for you. This is a paid course but you can register for FREE for a limited time here.
Do you think you or a coach that you know deserves to be featured as a top professional empowerment coach? If yes, then fill out this form and we will consider your application and get in touch with you for the next steps.