Blog » Top Coaches » The Top IVF Coaches
The Top IVF Coaches
An IVF or Fertility coach is a trained and qualified individual with the appropriate knowledge to help you with improving your fertility.
They give proven advice to help increase sperm retention, improve the health of eggs and improve overall reproductive health. For facing issues regarding reproduction, hiring an IVF coach is a no-brainer.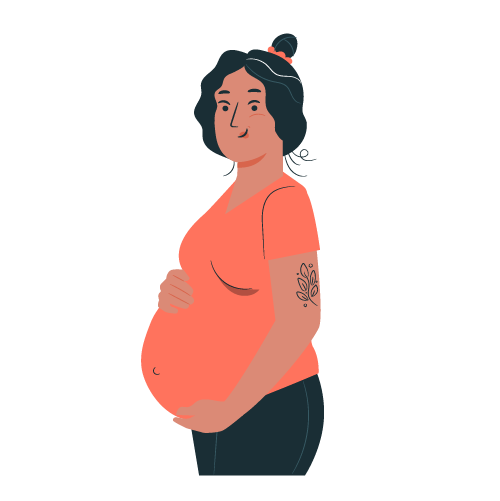 Each IVF coach with their custom style trying to help their clients gain success in all forms, and asked them what's unique about their coaching and what has endorsed their massive success.
Do you think you or a coach that you know deserves to be featured as a top IVF coach? If yes, then fill out this form and we will consider your application and get in touch with you for the next steps.
Lia is a certified coach who supports her few, selected clients throughout the journey of fertility treatments with her own Key Coaching Model. Her approach takes a distance from the medical aspects of IVF, to focus on a trasformative method involving mindset, decision making process, behaviour, the difference between reacting and responding, to support her clients in finding their independence, their power and their identity back in a process that can feel overwhelming and disconnected from the real life.
Her main goal is to support her clients in feeling – together with the struggle and emotional sides of IVF – also its powerful transformative possibility, and to wave on that as a chance to work hard and emerging as a more resolved, aware and at peace version of themselves. 
What do you do differently or how is your coaching different from others?
I coach a few, selected IVF clients every year, to be able to ensure undivided attention and dedication through the IVF process. I believe that my coaching  style is unique and powerful, being rooted in my many different experiences, with intercultural and anthropological background, many years as an expat in 3 different continents, classical studies and motherhood having influenced my personal values and perspectives, as well as my approach.
What according to you has been the most critical thing that has contributed to your success as a coach?
The Key Coaching Model, that I developed during my training years, is focused on tackling the key issues, separating them from background noise, getting to the point, and moving forward with clarity. This model allows me to be effective and decisive, in very little time, and still be delicate and soft in my approach to my clients. 
Hi! I'm Tara Brandner, a nurse practitioner and infertility "warrior" turned full-time fertility coach. I've spent the past decade pursuing nursing including a master's and doctorate degree. Like you, I endured a long road through infertility followed by infertility treatments and a traumatic pregnancy. I sought professional and medical intervention from two fertility clinics as my medical mind was spinning and led me to google and social media for answers.
Hi, I'm Karenna Wood, fertility coach, FEMTECH expert and founder of Your Fertility Hub and app Your Fertility Toolbox. I'm passionate about getting the right information and support into the hands of couples trying to conceive. Going through infertility can be very overwhelming, we're here to provide a whole-health approach to fertility and give access to support, information and practical tools
After struggling with both infertility and numerous pregnancy issues for years, I have learnt that unconditional emotional support, smart planning and a good understanding of the science involved in fertility are key to having a positive outcome on this sometimes capricious journey.
But maybe the most important of all – are the faith and the persistence to keep going, to get yourself up after a disappointment and bravely try again. I truly believe that where there's a will, there's also a way. Our own hope and determination can carve the way to our goal, even through the most adverse of conditions.
There you have it, you've just read about the industry's top IVF coaches.
What has been your biggest takeaway from this?
Let me know in the comment section below.
It's massively inspiring to see these coaches achieving so much; living a life of abundance and freedom while making a positive contribution in the lives of countless people.
Although apart from getting inspired by them, there is 1 more valuable takeaway you can gain if you simply observe each of these successful coaches.
And this is the secret to unlocking exponential income from your coaching — to treat it as a business.
We Start Coaching Because We Are Passionate. But The Reason Coaches Last Is They Treat It As A Business.
By leveraging technology, it's easier than ever to start your own online coaching business.
Our highest-rated course lays the necessary foundations for this for you. This is a paid course but you can register for FREE for a limited time here.
Do you think you or a coach that you know deserves to be featured as a top IVF coach? If yes, then fill out this form and we will consider your application and get in touch with you for the next steps.