Blog » Top Coaches » The Top Instructional Coaches
The Top Instructional Coaches
An instructional coach is the one who helps teachers to build or improve their teaching abilities. He acknowledges the quality of lessons and students' education provided by them.
They perform as mentors and role models, enabling teachers to stay youthful and use the latest techniques and technologies in their classrooms.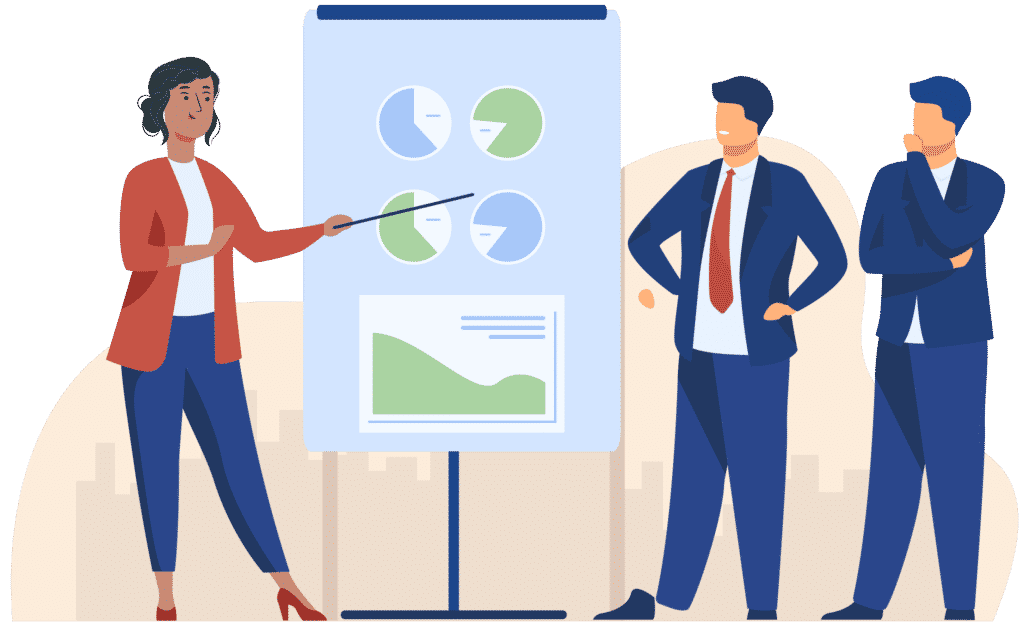 Each instructional coach with their custom style trying to help their clients gain success in all forms, and asked them what's unique about their coaching and what has endorsed their massive success.
Do you think you or a coach that you know deserves to be featured as a top instructional coach? If yes, then fill out this form and we will consider your application and get in touch with you for the next steps.
Lauren Rand is a certified special education teacher with over 15 years of experience in public and private schools including the local community college system.  My certification extends to teaching adult education and those where English is not their first language.  In addition, I have specific training in reading programs like Wilson and Visualizing and Verbalizing that help struggling readers.   
A little over 10 years ago I started my learning coaching business to apply my understanding of how students work, along with my ability to relate and motivate students of all ages.  I knew that by putting the correct tools into the hands of learners and showing them how to use them they would be able to experience lifelong success.  
What do you do differently or how is your coaching different from others?  
I combine the best practices of coaching and teaching to be able to guide students on their learning journey to become confident, independent learners. Every learning coaching session integrates study skills to add to a student's toolbox using content level material.  As a certified teacher, I am knowledgeable about the scope and sequence of the curriculum and use a multi-sensory approach from elementary through grade 12. Students find confidence and build on success as they develop critical thinking skills, communication skills, and most importantly resilience.  In addition, I use a positive approach with students even in the midst of struggle.  Finally, I offer parent coaching and life coaching options too.    
What, according to you, has been the most critical thing that has contributed to your success as a coach?
What has contributed to my success has been my ability to listen and understand my students. Each day I have the wonderful joy of being part of the learning journey of the children and teenagers with whom I work. By listening and observing I can learn more about them and where their strengths lie along with what tools they really need. I also can better understand how to communicate and motivate each of them. I try to live by what Maimonides stated, "Give a man a fish and you feed him for a day; teach a man to fish and you feed him for a lifetime."
My name is Mrs. Monica Schroeder and I have been a classroom teacher for 20 years in grades K-2. I have a BA in Elementary Education and have taught in Ohio and in North Carolina. Most recently, I moved into the world of instructional coaching. I have been an instructional coach at a K-3 elementary school in North Carolina for 4 years.
I work closely with our new teachers and our district-wide curriculum resources. As an instructional coach, I model lessons and lead our weekly PLC meetings. I also create and present district and site-based PD throughout the school year.
James Fester is a teacher coach and author passionate about project-based and experiential learning. His educational experience includes classroom teaching, instructional coaching, technology integration, and most recently serving as a member of the PBLWorks National Faculty.

In addition to his consulting work, he is a National Park Service volunteer who collaborates on educational programs for parks across the country. His writing has been featured by National Geographic, TED-Ed, and KQED, and in a book on PBL and environmental science published by ISTE. He currently resides in the Twin Cities area of Minnesota.
What do you do differently or how is your coaching different from others?
My guiding principle is to be the coach that I always wish I had when I was a teacher. Someone who helps me to analyze the successes even when I feel like I have failed. Someone who is affirming of the things that I am doing right before they try to support me in improving my practice. Someone who understands that instructional coaching isn't about what is wrong with someone, but what is missing from their practice.
What according to you has been the single most important thing that has contributed to your success as a coach?
In addition to being a classroom teacher, I have had a lot of experience in informal educational spaces, such as public lands. These experiences of having to engage and educate audiences completely different from those in the classroom were essential to my coaching practice today. Additionally, I was very fortunate to become a part of an amazing cadre of instructional coaches when I joined the PBLWorks Nat'l Faculty.
Jeff Bradbury is an ISTE Award Winning (2021) and globally-recognized educator, educational broadcaster, public speaker, and entrepreneur whose powerful message has inspired thousands of educators through the TeacherCast Educational Network. Jeff Bradbury is a Technology Integration Specialist and the creator of the TeacherCast Educational Network.
With a background in Music Education, Jeff began performing in front of live audiences at a very early age and grew to love the opportunities he had working with others. This led him to earn his Bachelor of Science in Music Education in 2001 and eventually his Masters in Music Performance in Orchestral Conducting in 2010. After several years of being a Music Director for both orchestras and opera companies in the New York / Philadelphia region, including an opportunity to perform at Carnegie Hall while directing the North Brunswick Twp High School Orchestra, he left the musical stage and began employment as a Technology Coach in a K12 school district and on building the TeacherCast Educational Network.
Prior to starting Impact Coaching Partners, Lindsey taught in Avondale, Arizona and Newark, New Jersey. Teaching fifth grade in Arizona, she was named a Westside Teacher of the Year, and as the math and science coach at KIPP Rise in Newark, she earned the Impact Award for significant impact in student learning. She is an avid backpacker and reader; her current goal is 100 books in 2022.
Lee Araoz is the Director of Technology and Learning Analytics at East Rockaway Schools, in Nassau County, New York. He has over 30 years of experience working with elementary, middle and high school students, teachers, and administrators. As a director, coordinator, and classroom teacher, he infuses cutting-edge educational technology into the already rigorous curriculum to amplify and enhance learning.
There you have it, you've just read about the industry's top instructional coach.
What has been your biggest takeaway from this?
Let me know in the comment section below.
It's massively inspiring to see these coaches achieving so much; living a life of abundance and freedom while making a positive contribution in the lives of countless people.
Although apart from getting inspired by them, there is 1 more valuable takeaway you can gain if you simply observe each of these successful coaches.
And this is the secret to unlocking exponential income from your coaching — to treat it as a business.
We Start Coaching Because We Are Passionate. But The Reason Coaches Last Is They Treat It As A Business.
By leveraging technology, it's easier than ever to start your own online coaching business.
Our highest-rated course lays the necessary foundations for this for you. This is a paid course but you can register for FREE for a limited time here.
Do you think you or a coach that you know deserves to be featured as a top instructional coach? If yes, then fill out this form and we will consider your application and get in touch with you for the next steps.