Blog » Top Coaches » The Top Instagram coaches
THE TOP iNSTAGRAM cOACHES
An Instagram coach is someone who helps others on getting more followers, engagement, and likes. Basically, they help you to improve your Instagram account. Instagram coaches are the best way to receive advice on how to optimize Instagram for business or personal use.
The benefit of getting an Instagram Coach is that you can start building your brand as soon as possible. Instagram is one of the fastest-growing social media platforms, and having an extensive following can help you increase your income.
An Instagram Coach is someone who will teach you how to build an engaged audience on Instagram and create a sustainable business model out of it.
Each Instagram coaches, each with their distinctive style trying to help the clients on gaining more Instagram followers and increase their user engagement. We asked them what's extraordinary about their coaching and what has endorsed their massive success.
Do you think you or a coach that you know deserves to be featured as a top Instagram coach? If yes, then fill out this form and we will consider your application and get in touch with you for the next steps.
Jo King is one of Scotland's favourite Instagram Coaches. Jo's 1:1 Coaching and Group training sessions are incredibly popular and she is the in-house Social Media Expert for many groups (including Kelly Mortimer's Next Level Group, the Edinburgh Wedding Directory, Support the Makers and the UK Virtual Market). Also featured regularly in local press and radio as a true champion of local businesses.
What do you do differently or how is your coaching different from others?
Anyone can tell you how Instagram works but Jo's talent lies in making it easy to understand, simple to follow and everything is done with enjoyment at the forefront. Jo can help you to ensure you are fully booked even with a small audience by displaying your expertise, enthusiasm and personality. With Jo's passion for networking and indie businesses, Jo is permanently making referrals across industries to ensure we are all "shopping local" and supporting our fellow small business owners – and this is something Jo's clients take forward to ensure they also become local champions.
What according to you has been the single most important thing that has contributed to your success as a coach?
The most important thing that has contributed to my success as a Coach is my easy-to-follow methods and low-key training style. Clients feel welcome, happy to ask "stupid questions" and come away feeling more confident, armed with checklists and simple-to-follow guidance which transforms their Instagram feed into a sales-making machine and with a new business bestie and cheerleader on their side.
I'm a Podcaster and Instagram Coach I help Mompreneurs build their Instagram presence through brand clarity, content and coaching; all done with simplicity and control. I know exactly how it feels to try and grow a business and brand on Instagram AND raise a family at the same time! I was once tied to the J.O.B. scene earning a paycheck based on hours worked – first in marketing and then teaching.
But as my boys entered my life I wanted more flexibility and time with them. I have to be brutally honest, I hated the idea of feeling shackled to the corporate 9 to 5. Who wants to dress nice everyday; I am addicted to sweatpants!
I'm an Instagram Coach and the founder of Shall We Social. I help women grow their business with Instagram, turning followers into fans, through coaching + courses. My story is typical; Maternity leave got me thinking about what's important in life (i.e. doing something you love) so I gave up my corporate gig and went out on my own back in 2016.
I now spend my days helping amazing business women to show up on socials (yes, even on video), create epic content and get real results while working full time in my PJs (jokes, I only work part-time!).
Hi, I'm Kylie. I'm an Instagram Coach and visual content creator. Instagram can be an incredible platform for your business, but only if you know how to use it! I can help in a fun, friendly way. Personalised advice on how to use Instagram for your business. From hashtags to captions, as well as content ideas. Learn to use Instagram to engage your audience, make sales or gain new clients and customers!
I'm an Instagram Coach helping Coaches and service providers to start and build successful business on Instagram. Are you looking to build a business online using Instagram? Then you've come to the right place! I can help you to build your personal brand to stand out in the noisy world of social media. I can't wait to get to know you more and to watch you succeed!
I am Chuojashni Subramaniam. Don't worry. If you don't struggle when you're trying to pronounce my name, then I might choke and die. Almost everybody including my own mother who named me does struggle to pronounce my name. It's Cho-Jash-Ni though. I am from Malaysia and it's okay if you don't know where Malaysia is.
If can, even I don't want to know where Malaysia is after I migrate and get a PR in a different country. *It's a joke! I am pursuing Bachelor Degree in Psychology at the same time running my own blog (www.crappyblogger.com) which explains why I'm too into people. They are either my blog and article readers or the people I am going to troll on when I become a psychologist. *kidding. I am from an Indian background and so as much as I have been restricted to do so many things in my life by society but I bashed everything up and standing strong as Chuojashni. I live not to impress anyone but myself. That pretty much says who I am and what I am, I suppose. I am an Instagram Coach, Blogging Coach and also a Content Creator. Reach me at @crappyblogger_ to get in touch with me the quickest way.
The creative world is one I love, with a passion for photography, design, painting, jewellery, music and crafts. I love the colour pink, a colour of hope, passion, joy and loyalty and see numbers and emotions in colour. You'll often find me taking photos in London with my dog Amber The Cav Repawter therapy dog extraordinaire, fun loving, tail wagging fur ball.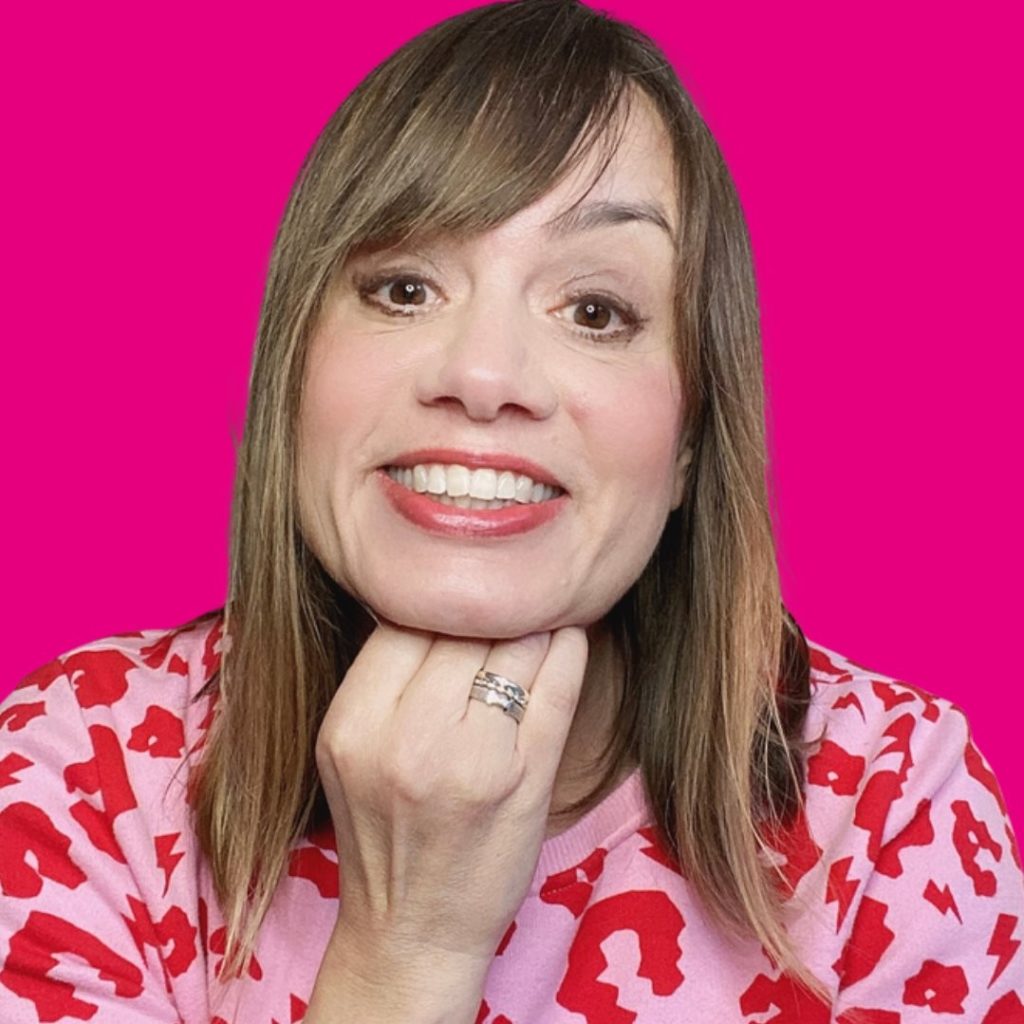 Or meandering through galleries and exhibitions big and small. And of course, you'll find me on Instagram rather a lot, building communities and being a part of communities that are doing good, promoting creatives and #socialforgood. And last but no means least I am all about encouraging people to look after their mental wellbeing and that means taking time away and off Social Media, which is why I love helping creative business owners know how to market their creative business, make it simple and give them the time they need to spend on other areas of their creative business and life.
I'm Angelina – and I love Instagram! Holiday pictures, everyday pictures, family pictures: Instagram fascinates me from the start. On hardly any other social media platform can you find so much inspiration, get so many people excited about your own products and lay the foundation for real success stories.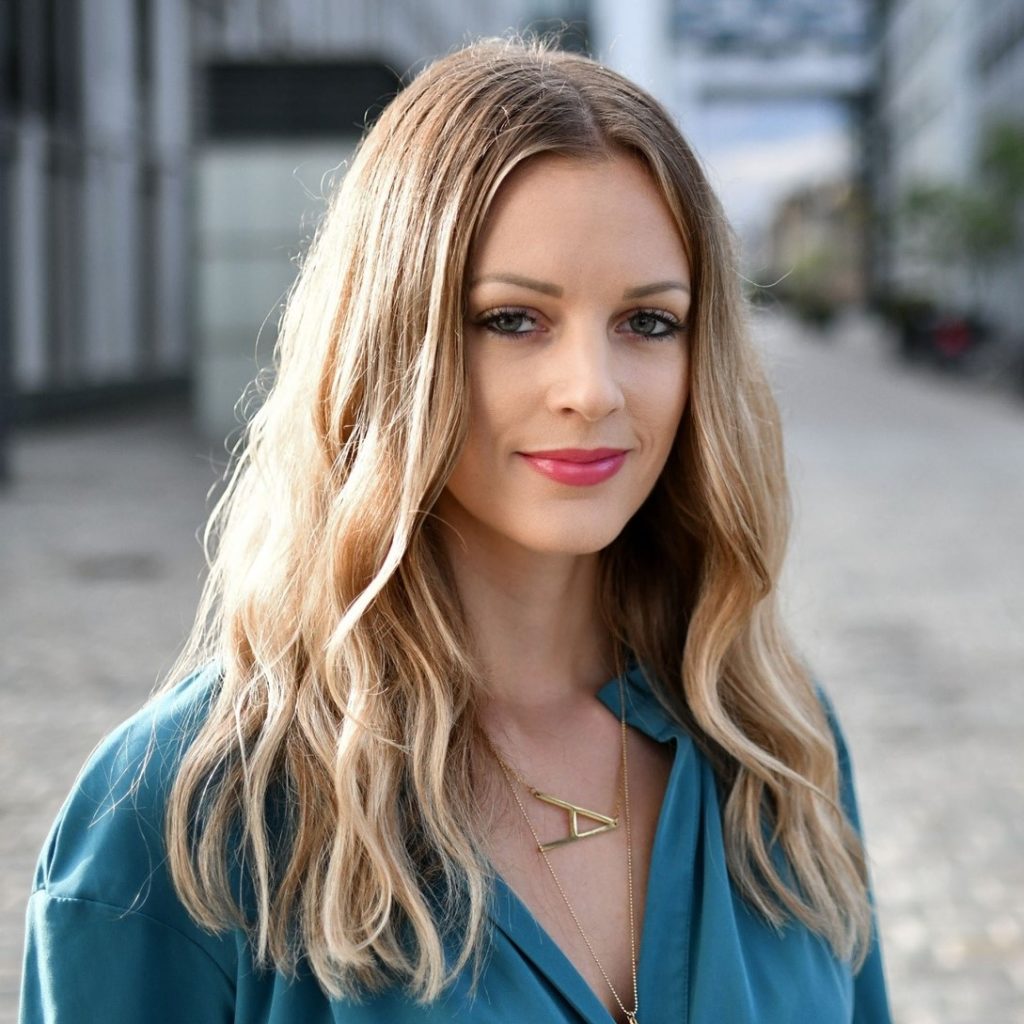 In short: I love Instagram! As a real social media expert, I will show you in my Instagram coaching sessions how to reach your community on my favorite platform and create content that will be remembered for a long time. But since today many claim to be professionals in this field, I would like to convince you with some personal facts.
There you have it, you've just read about the industry's top Instagram coaches.
What has been your biggest takeaway from this?
Let me know in the comment section below.
It's massively inspiring to see these coaches achieving so much; living a life of abundance and freedom while making a positive contribution in the lives of countless people.
Although apart from getting inspired by them, there is 1 more valuable takeaway you can gain if you simply observe each of these successful coaches.
And this is the secret to unlocking exponential income from your coaching — to treat it as a business.
We Start Coaching Because We Are Passionate. But The Reason Coaches Last Is They Treat It As A Business.
By leveraging technology, it's easier than ever to start your own online coaching business.
Our highest-rated course lays the necessary foundations for this for you. This is a paid course but you can register for FREE for a limited time here.
Do you think you or a coach that you know deserves to be featured as a top Instagram coach? If yes, then fill out this form and we will consider your application and get in touch with you for the next steps.