Spiritual coaching- What is it?
Do you know?
Let me explain this to you.
Some clients and coaches have a desire to go deeper.
Spiritual coaching uses a spiritual element of traditional coaching.
Spiritual coaching transforms life. A spiritual approach offers a power that helps individuals to do so.
Body and mind are vital but the spiritual level is the deepest.
It is most important to create a fulfilling life.
There are many ways to overcome challenges. Spiritual coaching involves some of the best and most benefiting ones.
Spiritual coaching had exponential growth in the past years.
A spiritual coach guides the clients to find inner peace. These coaches help people to discover peace and harmony.
Many people get what they desire but they remain unhappy.
It is easy to get success. Easy to earn and own luxuries.
What is difficult is to cut all the noise and find inner peace. Find that level of contentment with oneself.
This is where spiritual coaching comes handy. It supports to find your sense of wholeness. It makes you realize your soul's true value.
Sometimes people get lost in this world. They forget the true essence of life.
Ask yourself:
When did the last time you feel relax?
Did you realize how lucky you are to see today's morning?
Do you know that someone is facing more terrible nights than yours?
You may think that money would bring you happiness. Relations may do. Some may run behind worldly possessions.
But the reality is that:
There is no end to our desires.
We people go onto find happiness but we fail.
Do you know why?
Because happiness and peace come from within. You may heal external wounds but healing the soul is difficult.
Once you do that your mind starts getting the right directions. Your subconscious mind starts attracting positive vibes. Your efforts get tripled and success touches your feet.
As the saying goes:
"The universe always falls in love with a stubborn heart"
When the deepest corner of your heart longs for something you get that.
This fact builds the foundation of spiritual coaching.
Spiritual coaching fills you with joy and satisfaction. This increases your pace to achieve goals. It gives the confidence of overcoming hurdles. You grow with ease and joy. This results in fruitful relations and a positive environment altogether.
Who wouldn't like to thrive in such an ambiance?
Who wouldn't like to live such a peaceful life?
Right?
That's how the spiritual coaching business has evolved.
Were you successful to embrace your spirituality?
Great!
Spiritual coaching can be a rewarding path for you!
A spiritual coach connects people to a higher purpose. To lead a life that they are born to live in.
Now I guess you have got a bit idea of spiritual coaching.
I hear that it interests you?!
Great that!!
You may think:
What is the need for a spiritual coaching business?
Why should you start one?
This takes us to the next section.
Why should you start a spiritual coaching business?
Everyone has wishes and goals.
Wouldn't you want a path to fulfill your dreams?
Let's suppose, you have a desire for something. Someone approaches you. He tells you that he knows the right path to take you to your destination. Wouldn't you pay an amount in return?
After all, he will take you to the place you have an intense longing for.
Any business runs on need. Today most of the people of modern America need this form of coaching.
Surprised?
Yes, indeed!
People are striving to meet goals. To be happy.
Spiritual coaching has helped many to do more than they thought. It guides people to create a life that they were born to live.
It brings your spirit into form. This paves the way for daily miracles. It is a beautiful journey of self-discovery.
Spiritual coaches view the challenges of their coachee as opportunities.
People sometimes don't realize their true power. They remain unconscious of their immense potential. Spiritual coaching helps people by drawing on their inner resources.
It helps to break the boundaries that people cage themselves in.
One's spirit holds immense power. Thus spiritual coaching becomes important.
Very few realize this secret. If you are aspiring to start a spiritual coaching business, it is the right time for you.
I am sure you would be having a lot of questions.
Don't worry!
I will tell you a step-by-step process to kick-start your coaching business.
I am sure you will get all your answers.
A step-by-step guide to starting a spiritual coaching business
Get clarity
Is a spiritual coaching business you dream path?
Do you have achieved your connection with the universe?
Are you ready to coach others for the same?
Determine whether it is the right fit for you.
It may or may not be the right step for you. You must introspect.
You first need to work on your spirituality. This way your clients can understand that you are coming from a place of authenticity.
Ask yourself:
Do you get joy in helping others?
Do you respect the spiritual ad religious beliefs of others?
Do you consider listening to your inner voice and intuition?
Do you know how vital is the role of spirit and subconscious mind in one's life?
Do you want to help others to achieve goals by leveraging this role?
Do you want to achieve a handsome amount of salary?
Are you ready to put the amount of dedication and hard work?
Know the industry
You must become aware of your industry. Spiritual coaching is one of the niches under life coaching.
It is comprehensive. It can cover various aspects- business, personal relations, fitness, etc.
The industrial norms depend much on consumer's behavior. It would be great if you can think from a customer's perspective.
Past statistics reveal that life coaching has seen a good growth graph. In 2017 this segment of coaching generated about 39.8 % of revenue.
Experts predict that the next five years would be fruitful.
Knowing your industry well is vital.
What is a commerce perspective?
What is the usefulness of your industry?
What are the recent trends that may impact your business?
The first question to you would be:
How would your practice benefit clients?
And the answer to this is:
Spiritual coaching helps to remove the thoughts of failure. It enables future success.
It provides control over thoughts and body. This helps people to excel in personal and professional lives.
Understand your clients' psychology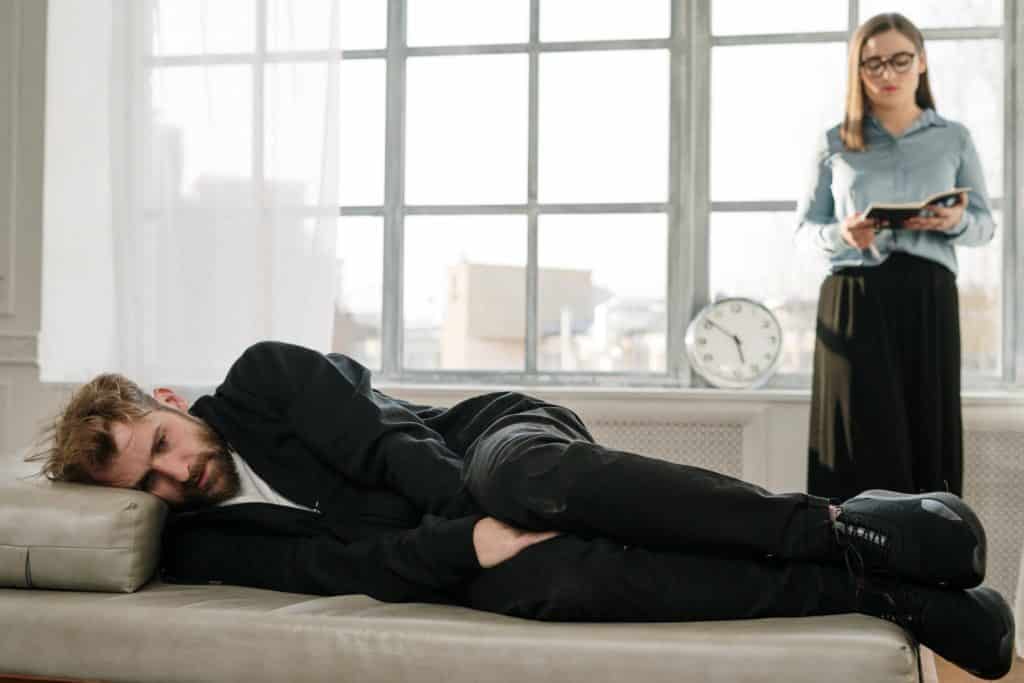 Different people connect different meanings to the word- 'SPIRITUAL'
Their belief systems are the starting point of your work.
After this, you can offer them coaching tools, practice, and strategies. Your job is to connect them with their idea of finding the divine.
Many people in the country believe that a higher power exists. This may take various forms. Some name it GOD. Others use Divine, Source or Collective Consciousness, etc.
Irrespective of the beliefs, each needs a deeper understanding of oneself. This is why they need spiritual coaches like you.
Your clients may feel comfortable with various practices. These can come from Buddhism or Hinduism. Mediation may be another way.
Many spiritual coaches also use astrology, tarot, intuitive reading and complementary tools.
Now it is your duty to understand the psychology of your prospects. Analyze the market needs. Develop a practice that most of your ideal prospects would enjoy.
Explore various niches within the spiritual coaching business
Spiritual coaching can take various forms. You may explore the same as per the needs of your clients. Remember that your main purpose remains the same.
And that is:
"To understand the belief system of your client."
Along with this, you need to help them to connect with their idea of the divine.
Niches that you can explore:
Fields related to energy
Soul college and work
Divination
Support during the client's spiritual journeys
Special rituals that serve individual belief systems
You can choose whatever interests you the most. You can also go for a hybrid model.
Know the best legal entity for your spiritual coaching business
You may need licensing before you start your business. This will depend on your city and government laws.
Meanwhile, there are six entities that one can use in the USA:
Sole Proprietorship
Limited Liability Company (LLC)
Cooperative
C Corporation
Partnership
S Corporation
For a spiritual coaching business, you choose from Sole Proprietorship or LLC.
In my view, LLC is the best option. It provides personal liability protection. It provides many advantages like access to business loans, flexibility, and simplicity.
Choose a catchy name
For building your brand, a catchy name for your business is a must. You can explore the internet for various options. Some examples can be:
Discover the real you
X's touch of heal
Transform into the better YOU
Live a vibrant life, etc.
The location matters
Do you want to give online sessions?
Or
One-to-one coaching sessions is your preference.
Whatever be the case, in a spiritual coaching business, location matters a lot.
We need the person to connect to the deepest level. Thie requires a soothing environment. It should be welcoming for clients.
You must consider the following things:
Is the location which you are going to choose right?
Should you change it to make it better?
What styles of operations it can support?
Are there tax and operation issues that you must consider?
What is the demography of the location?
What are the local laws?
Does it offer security?
Are there any technical or manpower requirements?
Establish the coaching agreement
The need of your clients may differ. Understand the specific issue of the session.
Underline the goals. Build a coaching agreement that is suitable for mutual ends.
Conduct effective coaching sessions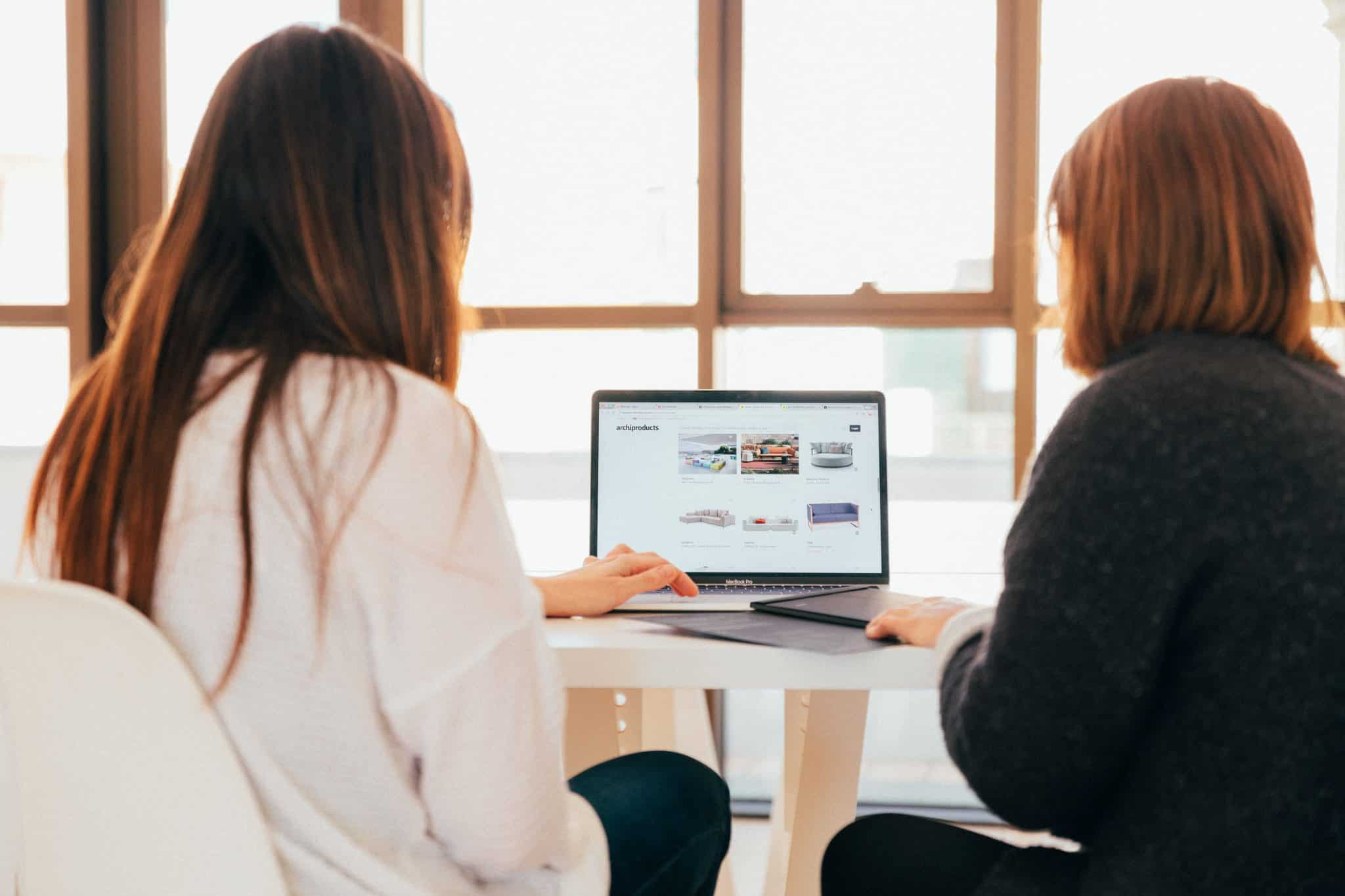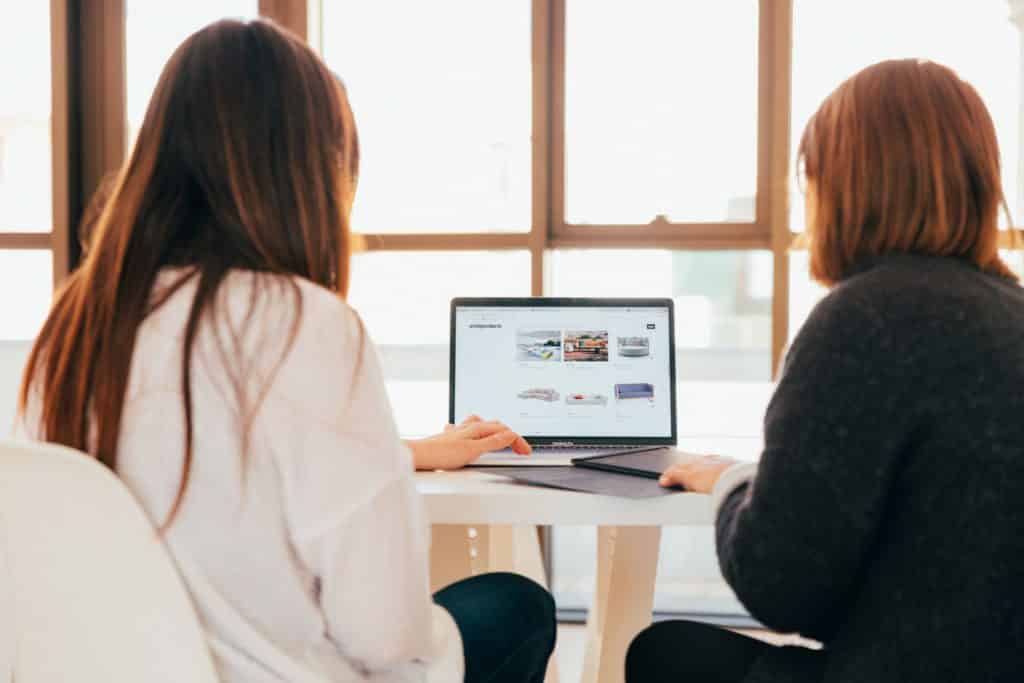 You must know how to make most of your coaching sessions.
Set the goal or outcome of the session.
Use coaching tools and strategies to measure the fruitfulness of your coaching sessions.
Ask meaningful coaching questions.
Use practices that will help your clients to get body and mind relaxation.
Provide the right environment for your coaching clients. Make sure that your clients achieve the mental peace that they are longing for.
Analyze the needs of your client. Discover what all your clients want to achieve from the coaching sessions. Let your coaching session proceed in the same direction.
Invite the client to discover possible options. Decide the BEST option. Make your client commit to actions. Check the hurdles that may narrow down the speed. Make plans to overcome them.
Hold your clients responsible for their actions. Help them to increase accountability.
Proper feedback and follow up are important. Make sure your client is on the right track by remaining in constant touch.
Make use of effective marketing strategies
Newspaper advertisements can be good for marketing. Explore other marketing strategies to skyrocket your spiritual coaching business.
You must leverage referral marketing. Offer a free coaching session to the client as an incentive for the referral.
Attending networking events can work. That's how people get to know you.
You can use various other ways like:
Creating an enchanting coaching website with an awesome design
Free resources like outstanding coaching blogs
Testimonials from existing clients
Business cards and more.
Do you need certifications?
No, you don't need any professional certification.
You can become a self-proclaimed spiritual coach.
Though there are extra benefits of certifications.
For instance,
Certifications provide you an edge over others. It helps you to differentiate yourself from other spiritual coaches.
At the same time, you achieve professional training. This helps you to take command of your role in a better way. It enhances your skills and shapes you as a successful coach.
There are various coaching certification programs that you can choose from.
How should you finance your spiritual coaching business?
Financing is crucial for any business. The same is the case with a spiritual coaching business.
The initial costs may be low. This would include expenses for marketing, insurance, transportation, internet access, phone, etc.
There are various ways through which you can finance your business. These may include:
Personal savings
Debt financing
Through investors and business partners
Applying for grants and seed funding from donor organizations.
Try to cut costs as much as you can during the initial phase. Rank the key areas where investment at the right time will be rewarding.
How much do spiritual coaches charge?
Life coaching has become a solid business in America. People now are taking more interest in various life coaching niches.
Spiritual coaching is one of them.
People seek guidance for career transitions, improving relationships, etc.
Coaches usually charge between $200 to $500 per month. Top coaches who work for CEOs and executives charge as much as $3500 per hour. Most coaches' hourly rate falls between $75 to $200 per hour.
How to excel in the spiritual coaching business?
Your clients owe you a lot. They trust you with their emotional and physical well-being.
You must stand at the top of your industry. Remember that the competition is intense. You should make use of top strategies for your spiritual coaching business.
Some of them can be:
Stop worrying
Stop worrying about the competition. Concentrate on your job. You cannot control the number of new coaches. Focus on getting your clients fast. Put your efforts in the right direction. Continue to develop and grow for your clients. Remember that energy flows where the attention goes.
Compete on value and not on prices
The new coaches may begin with low prices. This can tempt you to lower your rates to remain competitive. Avoid doing this. Your competition should be on value and not price.
A lower price will only attract low-end paying clients. This will decrease your revenue. Instead, differentiate yourself with high-quality premium services. In this manner, you will be able to sell your high-end coaching packages.
Diversify your coaching products and services
Concentrate on your core offering. At the same time, diversify your service to protect yourself from new competition.
Keep on improving and remain patient
The most successful coaching business combines knowledge, experience and technology skills.
As the saying goes:
"Rome was not built in a day."
A coaching business demands a lot of hard work and patience.
How can you achieve customer retention?
Getting clients is one part of the coaching business. The other is to keep the existing clients.
Why would a customer stay or approach you the second time?
They would if you can transform their lives.
The existing customers can refer you, clients, if they find value in you. Some of the ways that you can use for customer retention are:
Listen to them
Know how to build your USP
Keep eyes on the top coaching trends and environmental changes.
Know your strengths and weakness
Nail the first impression
Let clients realize that you are adding value
Build 'sticky' customer loyalty
Meet customers expectations and take feedback to improve
Other helpful strategies to follow
The competition is intense in America. The spiritual coaching industry is witnessing many new coaches joining in. If you don't have a competitive edge, it will become difficult to survive.
Use creative methods to get clients. At the same, time save funds.
For instance, online classes can be a good approach. You won't have to go to meetings. This would save a lot of time and effort.
Classes and seminars are a great way to target a large audience in a single sitting.
Other ways to boost your spiritual coaching business brand are:
By leveraging social media platforms- Facebook, Twitter, LinkedIn, etc.
Place advertisements in newspapers and magazines. Also, make use of radio and television stations. Learn how to make the best use of Facebook advertisements.
Consider public speaking in seminars and conferences
Create an effective website. Provide free resources (webinars, outstanding coaching blogs, etc.) to attract the audience
Final Thoughts
Spiritual coaching is one of the most rewarding coaching niches in the USA.
Rendering peace and joy to one's life is not an easy job. Spiritual coaches have the proper training for this.
Making spiritual coaching your career path is a fabulous decision. The routine lives. seems boring to many. Their mindset cages them. They don't know how to proceed. They are looking for someone who can help them to find peace.
You can be that SOMEONE. Your spiritual coaching business can guide people toward happiness. Your clients will be able to live a meaningful life. You, on the other hand, can make money out of your passion.
That would be wonderful, right?
So, what should be your next steps?
The time has come to start planning and get on cracking.
Build a competitive business plan. Prepare yourself to leave a dent in the world.
This moment will not come again. Make the best use of it!
All the best 🙂
Frequently Asked Questions (FAQs)
How do I start a spiritual coaching business?
Starting a spiritual coaching business can be a very rewarding experience. However, it's important to remember that like any other business, there are key steps you'll need to take in order to get started. This includes -Finding your niche-Building your brand-Creating a website and social media presence-Marketing your business- and Offering your services.
How do you become a spiritual coach?
There are a few things you will need to do in order to become a spiritual coach. First, you will need to develop your coaching skills by learning how to be a good listener, ask effective questions, and provide guidance and support. You will also need to create a personal coaching philosophy. This is your guide for how you approach coaching and what you believe about the process. Additionally, you will need to build a client base. Finally, you will need to create a coaching program. 
How do spiritual coaches make money?
Spiritual coaches can make money through a variety of methods, including charging by the hour, charging a flat fee, charging for sessions in advance, and creating and selling products or services. Each method has its own benefits and drawbacks, so it's important to choose one that will work best for you and your business.