Blog » Coaching Certifications » Top 7 Coaching Certificates for Becoming an EFT Coach
Top 7 Coaching Certificates for Becoming an EFT Coach
Coaching is collaborating with clients in a thought-provoking and creative process that motivates them to reach their full potential on both a personal and professional level.
Life coaches assist people in setting goals, making lifestyle adjustments, and providing support. To get started in this field, you'll need to choose a respected life coach certification school that will equip you with the essential education and tools.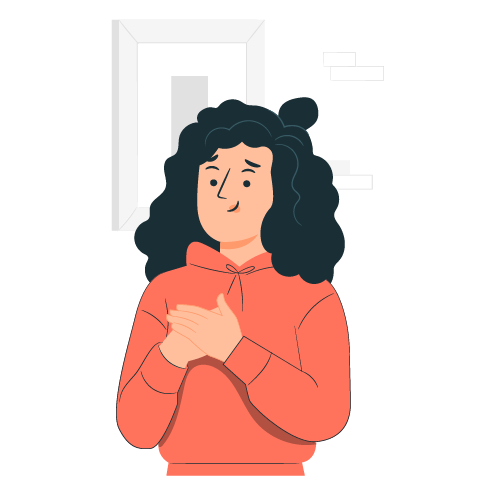 The good news is that several programs provide both online and in-person instruction.
The top life coach certificate programs will include a comprehensive curriculum that covers all aspects of life coaching. Some may offer training in niche areas like business coaching or health and wellness coaching.
In this article, we will go over the best 7 coaching certification programs for becoming an EFT coach. Let's discuss EFT coaching and its basics first before moving to our main topic of top 7 Coaching Certificates for Becoming an EFT Coach.
In Brief: What Are The Most Intensive Life Coach Certifications Courses Of 2022?
What is an EFT coaching certification program?
To gain a better grasp, one must first comprehend what an EFT Coach Is?
"A professional coach, psychologist, therapist, or counsellor who uses the EFT (Emotional Freedom Techniques) or Tapping technique is known as an EFT Coach, or Tapping Practitioner."
Now EFT is defined as:
"Emotional Freedom Techniques (EFT) is a counselling technique that involves pressing, tapping, or manipulating acupressure points while focusing on situations that symbolize personal fear or trauma."
EFT is a time-tested strategy for overcoming emotional, mental, spiritual, and physical barriers held in the subconscious and conscious mind. It was developed in the 1970s and is a powerful way to tap into your own body's natural healing resources. It is an effective self-help intervention and therapeutic stress-reduction treatment. It has been demonstrated to alleviate both emotional and physical pain. EFT training has numerous advantages, including assisting your clients in regaining balance in their lives.
➢ Importance of EFT:
EFT is a low-cost alternative tool, and information is freely available online – a fantastic place to start for anyone interested in learning more about this modality. It takes little time and can be done on a daily or weekly basis, depending on your preferences. Some people believe that EFT can reach deep into the subconscious, making it a more natural therapy than medicines, surgery, or other invasive treatments. Those who practice say it works rapidly, anywhere from instantly to a few days. It's also simple to understand and use in practically any situation, from manifesting abundance to resolving conflicts.
​Benefits of EFT Coaching Certification
EFT is extremely beneficial to both you and the people you want to help with EFT. Because the core EFT tapping technique is so straightforward, it's reasonable that many individuals believe they don't need to learn anything else. The fundamentals can be learned for free or for a little fee in mini-training. That may be all you're looking for.
Unfortunately, most individuals are unaware of what they are missing out on. With the right certification training, you may achieve a lot more. Professional training will provide you with the broad information and tools you need to be productive in a variety of situations. Your abilities grow dramatically as you gain a better understanding of how the human psyche works and how to access deeper levels of healing.
The following are some of the benefits of utilizing the emotional freedom technique (EFT):
➢ Provide a high-quality certification program for Emotional Freedom Technique/Meridian Energy Health Tapping practitioners, both professionals and paraprofessionals.
➢ Develop and promote strong educational and practice requirements for certification.
➢ Provide a framework for a peer advisory group of experienced experts to oversee program development and certification criteria on an ongoing basis.
➢ Provide a framework for society to determine the level of education, skills, knowledge, and experience required of persons who provide such services.
➢ It's easy and painless.
➢ It is simple to grasp.
➢ There's no reason to see a therapist.
➢ It is less costly.
➢ It takes less time to complete.
➢ It can be used to your own life issues with special emotional meaning.
➢ It significantly lessens the distress that causes the difficulties.
➢ enhancing your knowledge base.
➢ being able to assist more people with a wide range of problems.
➢ enhancing your professionalism and boosting your self-assurance.
➢ being able to help yourself and others with more effective resources.
What are the top 7 coaching certificates for becoming an EFT coach?
Although proponents of EFT have released literature suggesting differently, EFT has no useful effect as a therapy beyond the placebo effect and any known-effective psychological technique that may be employed with the supposed "energy" technique. Their study, however, is faulty and consequently unreliable, high-quality research has never proved that EFT is beneficial.
According to a 2009 assessment, research papers that indicated modest successes for EFT and the related Tapas Acupressure Technique had "methodological errors. Positive findings may be attributable to well-known cognitive and behavioural approaches that are combined with energy manipulation. Psychologists and researchers should be cautious about employing such methods and should work to educate the public about the dangers of therapies that make miraculous claims.
EFT coaching programs are offered online in a variety of formats. They are all distinct and have their benefits and drawbacks. Let's take a look at the top 7 EFT coaching programs.
1. EFT & TFT Tapping Practitioner Certification (ACCREDITED) by Udemy:
EFT & TFT Tapping Practitioner Certification by Udemy provides learning about the intriguing subject of EFT and TFT tapping therapies and how to use them as a practitioner to help people overcome negative and disempowering emotions.
It provides learning of how EFT and TFT Tapping work and why they work. Tapping to lessen and eliminate pain in themselves and others. The tapping tactics of one of the most recent forms of EFT – EFT Energy Tapping – are also included in the course as a bonus! You can download a full audio recording of the program to listen to whenever you want. PLUS, a full and downloadable PDF course workbook is included to supplement your learning.
Varun Patil, Senior Manager of HR Development quoted about Udemy:
"Udemy fit us like a glove. Their team curates fresh, up-to-date courses from their marketplace and makes them available to customers."
The Complementary Therapists Accredited Association (CTAA) has fully accredited this EFT / TFT Tapping Practitioner Course, and The Priority Academy has also been fully accredited as a quality distance learning provider by the CTAA – Membership Number: 10662322.
After completing this course, you will receive an EFT / TFT Certificate of Accreditation from The Priority Academy, as well as a CTAA Practitioner Accreditation Membership.
This EFT & TFT Tapping Practitioner Certification Course will provide you with all of the knowledge and abilities you'll need to begin using these effective therapies. Your education begins with the fundamentals and progresses to professional-level patterns, allowing you to assist others and/or yourself in overcoming a wide range of issues.
2. Accredited EFT Tapping Facilitator and Coaching Training by Udemy:
Accredited EFT Tapping Facilitator and Coaching Training by Udemy provides learning everything you need to know about using EFT Tapping to propose, deliver, and facilitate great sessions. Use of EFT and tapping to assist yourself and your clients get relief from a variety of emotional concerns quickly. It explains how to use a variety of coaching and therapy tools and approaches to turbo-charge EFT.
Moreover, It explains When, where, and how to confidently, efficiently, and elegantly employ the EFT method, what instructions should you provide to your clients so that they can reinforce the good job you've done long after the session is over. Learning about EFT and how it differs from other therapeutics.
Therapists, healers, and complementary practitioners are all examples of complementary practitioners. This training is for everyone who wants to enhance their lives and the lives of their clients in a timely and efficient manner coaching techniques.
Luz Santillana Romero, Development and Engagement Director quoted:
"Udemy responds to the needs of the business in an agile and global manner. It's truly the best solution for our employees and their careers."
3. EFT Tapping Practitioner Training Online by Vitality Living College:
Vitality Living College is a global learning organization offering seminars in emotional well-being, personal development and spiritual growth with international certification.
Dr. Rangana Rupavi Choudhuri is the founder of Vitality Living College and a Master Trainer of Trainers in EFT. Thousands of customers have benefited from Dr. Choudhuri's EFT and Matrix techniques, which have helped them to overcome depression, physical pain, cravings, obesity, heartbreak, sadness, rage, fear, and stress, resulting in happiness, health, and vitality.
She is a dynamic and entertaining speaker who delivers immediate and lasting results and is enthusiastic about health, peak performance, and spirituality.
EFT Tapping Practitioner Training Online by Vitality Living College provides a number of facilities for their online and physical sessions which includes;
➢ Getting rid of physical discomfort
➢ Loss of weight
➢ Stopping cravings and overcoming illness
➢ overcoming phobias
➢ Speaking confidently in public Recovering from past trauma
➢ Stress and anxiety can be let go of
➢ Parents can assist their children in achieving academic success
➢ Increase the number of high-fee-paying clients
➢ As a Practitioner, you can make a living
➢ Therapists can achieve better patient outcomes in a shorter amount of time
Moreover, Vitality Living College provides certificates for their trainers who are enterprise enough to achieve their goals. Within one year of attending training, you will receive an EFT Certified Practitioner Certificate if you successfully complete the following tasks:
➢ Participation in EFT Foundational and Practitioner Training;
➢ 24 hours of pre-certification supervision and mentoring
➢ A multiple-choice exam with an open book
➢ Submission of 50 one-on-one practice hours with a minimum of 20 clients;
➢ 6 case studies on 2 clients, each lasting at least an hour, written out in the appropriate format, totaling 12 sessions;
➢ 6 self-help case study sessions written up so you understand what it takes to self-apply EFT;
➢ 1-page comment on your personal EFT journey from initial training to submitting case studies, which must include your reflections from one-on-one professional sessions.
4. Accredited EFT Practitioner Certification Trainings with EFT International by Falguni Mather:
EFT International (previously AAMET International) has been in business since 1999 and has the reputation and knowledge to provide our members with the best possible service and support. EFT International has a track record of providing consistent training standards. While each trainer has their unique teaching method, they all teach a body of knowledge and practice based on EFT fundamentals. Over time, this dependability has built a foundation of trust. EFT International Trainers offers a clear path to certification, including mentoring for certification, for those pursuing EFT certification.
Students who achieve certification earn the title of Accredited, Certified EFT Practitioner, which is a globally recognized certificate. Practitioners and Trainers from all around the world are members of EFT International.
On the EFT International website, all Practitioners and Trainers are included in a directory. The basic, foundational, and advanced skills of Gold Standard EFT, as created by Gary Craig, are honoured by EFT International. EFT International has made a formal commitment to aligning its accreditation requirements with "best practices" in training and certification, such as the NOS (National Occupational Standards).
In this combined Foundation and Practitioner Level Training, you will learn the entire set of EFT skills.
Level 1 is an introduction to the power of EFT, where you will learn the fundamentals of the technique. Level 1 is the initial stage and a vital element of the course, whether you want to assist yourself or become a licensed EFT practitioner. Level 1 is aimed to teach individuals how to apply basic EFT in a non-professional setting.
Level 2 will provide you with a firm foundation in EFT while also honing your technique and approach. Level 2 prepares you to use the EFT Toolbox to address a wide range of difficulties, from releasing negative ideas and exposing limiting fundamental beliefs to working with trauma and physical pain.
5. Emotional Freedom Techniques Professional Skills 1 (EFT Online)
Emotional Freedom Techniques Professional Skills 1 (EFT Online) helps prepare to discover a powerful mind-body technique for assisting your clients in healing more quickly and effectively. You'll be able to use EFT with your clients after completing this program.
Here's what you'll get:
➢ Online, live practice sessions in small groups with a skilled facilitator, so you get excellent teaching.
➢ Study at your own speed with video and audio files.
➢ Transcripts to assist you in reviewing and highlighting important areas. This course is discounted by 10% for active ACEP members.
The program is for practitioners in any profession who have been trained and licensed to work with emotional trauma and distress, as well as the emotional components of sickness or injury, or any type of mental health problem. This curriculum assumes that you have some counselling experience.
The degrees or career specializations listed below are necessary.
➢ Licensed mental health professionals with a master's degree or higher (psychologists, social workers, counsellors, MFTs, LMHCs, addiction counsellors)
➢ Physicians and psychiatrists
➢ Nurses who have earned a master's degree in nursing with a concentration in psychiatric nursing
➢ Addiction counsellors with a bachelor's degree and at least three years of full-time experience counselling addicts
➢ Acupuncturists or chiropractors who are licensed (You should already have experience and counselling skills dealing with emotional issues in clients.)
The significance of using non-verbal, body-oriented, "bottom-up" systems to effectively treat most emotional problems is highlighted by recent neuroscience studies and trauma-informed treatment. Stressful and traumatic situations cause or exacerbate the vast majority of psychological and emotional issues.
Clients are increasingly seeking complete solutions. Working on many levels at the same time is possible with mind-body techniques. It's critical to use a research-based method that has been proven to be beneficial in treating anxiety, trauma, depression, and other conditions.
All of these reasons, and more, are addressed in the Association for Comprehensive Energy Psychology's EFT Professional Skills 1 class.
6. Emotional Freedom Technique (EFT) Free Training – Scout Wilkins:
Scout is a lively, curious woman in her 60s who is passionate about having a full, loving life. Scout Wilkins is a worldwide acclaimed teacher, energy worker, speaker, and consultant who has worked with thousands of people in 18 countries on six continents as an unconscious mind re-patterning expert.
She is a master at opening doors and guiding and mentoring women as they go through them, allowing them to boldly bring their vivid, beautiful real selves into the world. Scout is the founder of Traveling LIGHT, a method that teaches women how to have a wonderful relationship with themselves and everything else in their lives.
Emotional Freedom Technique (EFT) Free Training by Scout Wilkins offers free training. Of course, you'll better your interpersonal relationships, but you'll also improve all of your other interactions…which is everything in your life.
Yes, your health, wellness, finances, work, and spirituality and how you deal with the things that irritate you, such as indecision, procrastination, and clutter and even happiness. Yes, even happiness. EFT increases your ability to accept and feel things. Why not increase your capacity for joy?
This coaching certification can help you diffuse hostile energy when you're upset or triggered. You can take a few minutes to yourself, have your full reaction in private, reconnect to your body, breathe, and return to the situation calm and ready to emerge from love once again, keeping nothing back.
If you've been stuffing your feelings all your life and it now feels too enormous to let any of them out, EFT will provide you with a way to express them safely, going deeper and more thoroughly than you could if you just let them out without tapping. If you're crying and don't feel like you can let it out, tap. Allow EFT to assist you.
You'll be astounded at how easily you may give to the emotions and emerge on the other side feeling completely relieved. Tap if you want to yell. Tap if you're unsure. If you're stumped for words, tap.
There's no end to what you can tap into for real-world benefits in your life.
The basic premise is that when you experience an emotionally charged event, you often store the charge in your energy system as a block, which operates as a short circuit. These barriers can be released by tapping on specific meridian points in a precise way.
It's a tremendously effective piece of work that's been utilized to treat PTSD in warriors with great success. It is quite useful in both releasing previous anger, sadness, or grief that may arise, as well as allowing to feel emotions more deeply in the present moment. It can even help experience more delight. Simply put, if you're angry, don't try to start with joy. Begin right where you are.
Above all, this Coaching certification allows you to honour your feelings exactly as they are, without judgement or modification. It's all about broadening your emotional range in general.
7. The Optimal EFT Course By The Gary Craig Official EFT Training Centers:
Gary Craig, the founder of EFT, taught and designed the program. Gary Craig Official offers 30 advanced Optimal EFT lessons that are required for all serious students, and each one moves you one step closer to achieving your goals. This is where your advanced training begins.
They reveal breathtaking new healing vistas and gently take you up The Stairway to Miracles, a step at a time. They're detailed and easy to read, and they pick it up where the first book, The Unseen Therapist, leaves off. They can be mastered by anyone.
They show the foundation for Optimal EFT's high-end techniques and, as a result, give an unlimited supply of EFT creativity. They address significant human difficulties, in addition to their unique Borrowing Benefits design, and so represent the best of EFT Tapping.
This program facilitates its clients by a number of specialized techniques available only at Gary Craig Official site. It provides:
➢ HIGH-END Training for Health Professionals and Serious Self-Help Students.
➢ Everything is available online, including live Webinars with Gary.
➢ Optimal EFT and The Unseen Therapist are two of its most recent innovations (only taught here)
The Self-Help students will have advantages after being a part of The Optimal EFT Course By The Gary Craig Official EFT Training Centers:
➢ Go places where medication can't.
➢ Any emotion, pain, or disease qualifies.
➢ Regardless of the severity of the problem, complete alleviation is achievable.
➢ Drugs, surgeries, and countless treatment sessions are avoided or minimized.
➢ Address the underlying cause of pain and associated symptoms.
The videos in this lesson have Gary exploring and treating the underlying emotional issues in five full sessions with overweight women. Follow along as if you were one of the ladies, and you'll feel like you're having private sessions with Gary.
What are the career prospects for someone with an EFT coaching certificate?
Being a good coach is not the same as being able to start or run a coaching company. Only around a quarter of coaches can support themselves and coach full-time.
Only a coaching business (not simply coaching) allows you to coach from anywhere, travel frequently, live well, and make a difference in many people's lives while being rewarded and recognized for it. This is the most crucial distinction for you to maintain as a coach and achieve your life goals through coaching.
EFT has a global market, with clients using Skype and phone to conduct EFT sessions. You must haveYou must have an eye-catching website that prominently displays all of your unique abilities, skills, and expertise. You may even utilize YouTube to demonstrate what you've got to offer. It's an absolute must! If you complete a full EFT practitioner course, you will become a certified practitioner, which will increase your market worth.
The average annual wage for an EFT in the United States is $38,885 per year as of January 28, 2022.
In case you need a quick salary calculation, that works out to roughly $18.69 per hour. This works out to $748 per week or $3,240 per month.
Annual wages range from $60,000 to $27,000, with the bulk of EFT salaries falling between $31,500 (25th percentile) and $42,000 (75th percentile) in the United States, with top earners (90th percentile) earning $52,000. The typical compensation for an EFT ranges widely (up to $10,500), implying that there may be numerous prospects for development and higher-income-income dependent on skill level, region, and years of experience.
We found ten cities where the average EFT wage is higher than the national average. Lakes, AK is at the top of the list, with San Francisco, CA and Santa Clara, CA following closely behind in second and third place. Santa Clara, CA, outperforms the national average by $6,606 (17.0%), while Lakes, AK, outperforms the national average by another $7,390 (19.0%) over the $38,885 average.
Importantly, the EFT job market in Lakes, AK is relatively active, with only a few organizations presently hiring for this position. With average salaries greater than the national average in these ten cities, the chances for economic progress through relocation as an EFT look to be abundant.
So, going beyond the numbers, we can see that an EFT specialist has a plethora of job options to choose from toto make a decent living.
How to become a certified EFT coach?
EFT (Emotional Freedom Techniques) are capable of assisting you whether you're in a panic, anxious about a certain event, or if you're dealing with underlying emotional difficulties that have been ignored for far too long. By following this simple step-by-step instruction, you may learn how to become an EFT practitioner.
1. Be Your First Client and Love Yourself First:
As a coach, you must constantly remember that your first and best client is you. Set an example if you want to help people improve their thinking.
Look for methods to incorporate tapping into your daily life. You may be aware that you tap in stressful situations, but did you know that tapping can also be used to tap IN desirable qualities? Tapping can be utilized to increase abundance, love, and joy in your life. It can be incorporated into your morning routine or whenever you wish to spend extra time with yourself.
Play around with tapping and get used to it. When you've become used to tapping, you'll be able to tell when you're ready.
2. Get Your Certification In EFT (Emotional Freedom Techniques):
Getting certified as an EFT Practitioner is a considerably faster and less expensive procedure than getting certified as a full coach. When you're certified and know what signals to watch for when working with clients and coworkers, you can start working with clients right away. If the individual you're working with has been through trauma or has repressed their emotions to an excessive degree, there's a chance that the EFT will put them in a horrible place. Because you've been trained, you'll feel confident in guiding them to a safe location. When this happens, it's usually because the client is holding a lot of stuff within.
Know that you're delving into a healthy release of emotions when you're tapping into some of the ugly places your clients may have hidden from themselves. This will allow your client's energy to flow at a healthy rate, allowing them to open themselves up to more experiences and live a much healthier and happier life.
3. Set Up Your Business and Build Your Dream:
You're ready to take on clients now that you've received your certification! Congratulations!
Because of the intensity of the sessions and the difficulty in finding a trained EFT practitioner (becausebecause EFT is still a relatively unknown self-help approach), you can charge upwards of $250 per session right away, even for your first clients.
If you want to work with customers for a long time, you can put together packages that include a long-term working relationship as well as a total change for the people you work with.
The emotionalThe emotional Freedom Technique is a powerful technique, and if your client is on board, they will notice benefits rapidly. It's nearly a foregone conclusion.
Because this is YOUR practice, you can run your sessions however you want. You may want to incorporate coaching into your sessions, and you'll need to spend time listening to your clients' issues toto help them identify the most pressing issue that they will be focusing on during your tapping session.
Because tapping produces such amazing results, you may start building a list of repeat coaching clients who will come back to you time and time again to tap on new aspects of their lives or to go further into the issues they're struggling with.
It is recommended that you purchase company insurance to ensure that you are protected. Frequently, the rates are very reasonable, and you may afford to pay for the entire year.
4. Start Attracting Your Soulmate Clients:
The vast majority of people are suffering from some form of emotional trauma. We are not taught how to deal with our emotions in the world we live in. I recall being instructed over and over not to cry, but crying is unhealthy. When pain or stress arises, it's a natural emotional response; nevertheless, holding it in might lead to mental health concerns or addictions.
When you complete certification and discover how many different ways EFT can be used, you'll be able to easily explain your worth, and you'll find that people are eager to work with you once they understand how effective it is and you share your enthusiasm for it.
Which EFT coaching certificate isbestare best suited for you?
In our opinion, "The Optimal EFT Course By The Gary Craig Official" is the greatest course for becoming an EFT coach because it offers more benefits and opportunities than other coaching centers. It has a number of advantages which are listed below:
1. Low-Intensity Self-Help Sessions
2. This High END Membership includes everything. Low-Intensity Lethargy to High-Intensity Lethargy
3. Follow along for your own personal gain. It's as if you're having one-on-one meetings with Gary.
4. Abandonment, adrenal fatigue, vision, relationships, self-blame, mother difficulties, "do it right," and forgiveness are some of the side effects.
5. Process is unique in that it allows you to improve your problems while learning.
6. You can use these sessions for anything else.
7. In order to achieve the best outcomes, you'll need your own personal clinic.
8. A one-of-a-kind set of sessions that have never been seen before… exclusive.
9. Directly communicate with God (The Unseen Therapist)
Gary and his daughter Tina go behind the scenes of EFT Tapping in the detailed video series. You'll be immersed in the inner workings of EFT Tapping, and you'll be able to open even more doors. It creates the groundwork for Optimal EFT's high-end methods and so provides a never-ending supply of EFT creativity. It handles severe concerns and hence exemplifies EFT Tapping at its best. Even more benefits can be gained from a thorough grasp of Optimal EFT.
There are two types of videos included:
1. Gary and Tina's EFT Consultations
➢ Gary and Tina will help you learn more about such important issues as:
➢ The Language of Basic Recipes
➢ Aspects
➢ Testing
➢ Specification
➢ Specific Occasions
➢ The EFT's Success Formula
➢ Language for Customized Setup
➢ Intuition
2. Tina's EFT Demonstrations
Tina conducts a number of live sessions in which she explains in depth the following:
➢ The Technique of Telling a Story
➢ The Art of Filmmaking
➢ The Movie Technique for Chasing the Pain
➢ The Tearless Trauma Technique is a method for dealing with trauma without shedding tears.
➢ Phrases for Customized Setup
➢ Reframes in a Movie Technique
Is it necessary to obtain an EFT certification for practicing as an EFT coach?
YES! Because your trainers will be teaching and showing you how to effectively execute and implement EFT, their experience is crucial. You should look for someone who likewise uses EFT with their own customers. They need also have an EFT trainer certificate, which may be obtained from a variety of sources. The phrases "certification" and "accreditation" relate to the process by which practitioners learn EFT from their Trainer and Mentor and are then examined to show that they have acquired the level of proficiency needed to begin practicing safely and successfully (certification). A person can start by earning the title of Certified EFT Practitioner. They can then opt to move on to become a Certified Advanced EFT Practitioner if they like.
The EFT Tapping Training Institute TM can help you with this process. If additional EFT International accreditation is needed, the EFT Level 1-2 program must be taken or repeated as a live in-person or online course, as well as various other prerequisites, such as passing an online examination.
In this article we have learned about the top 7 best EFT coaching certification programs and our firm conclusion is that EFT training is extremely common and necessary for mental wellness. Taping, according to proponents, allows you to tap into your body's energy and send signals to the area of your brain that governs stress. They believe that by tapping on the meridian points, you can alleviate the tension or unpleasant emotion you're experiencing as a result of your problem, restoring balance to your disrupted energy.