Blog » Top Coaches » The Top Wellness coaches
The Top Wellness coaches
Wellness coaches are health and life coaches that focus on wellness. Typically, wellness coaches are certified in holistic wellness, nutrition, and alternative medicine. A Wellness Coach will work with you to help you make attainable goals for feeling better, eating better, and losing weight. They will help you work through the emotional and psychological side of change so that you can make lasting changes in your health, weight, and wellness.
A wellness coach will help you focus on your "why" for making these changes. A wellness coach will also offer sound advice about how to structure your food and eating habits so that you can make lasting changes in your health, weight, and wellness.
Each wellness coaches, each with their distinctive style trying to help the clients gain overall wellness, and asked them what's extraordinary about their coaching and what has endorsed their massive success.
Do you think you or a coach that you know deserves to be featured as a top wellness coach? If yes, then fill out this form and we will consider your application and get in touch with you for the next steps.
Dr. Beth Atlas is more than your typical health coach. She is a licensed Chiropractic physician with more than 30 years experience. She also has a Master of Science in Human Nutrition and is a Certified Nutrition Specialist®️. In addition to her clinical practice, she has been adjunct faculty at the University of Bridgeport School of Health Sciences for over 20 years.
What do you do differently or how is your coaching different from others?
I utilize integrative medicine, current research and a holistic personalized approach to address underlying causes of disease. My approach to health incorporates a comprehensive analysis of each individual's biochemical systems and how they interact with their diet, physical activity, environment and other lifestyle factors. This individualized nutritional care helps patients prevent and reverse chronic disease while optimizing their health potential.
What, according to you, has been the most critical thing that has contributed to your success as a coach?
The single most important thing is my ability to combine the knowledge from my medical background as a chiropractic physician and from my Masters in Human Nutrition with the skills of a health coach. This combination allows me to provide my clients and patients a level of excellence beyond that of a typical health coach.
Julie is an experienced master's Level Mental Health Clinician, and Registered Art Therapist turned Wellness Coach. She stands out in her industry as an international wellness leader due to her unique somatic and trauma-informed offerings. Her services include Brainspotting, Art Therapy, Mindfulness, and Meditation. A registered Art Therapist, certified Brainspotting clinician, trained in DBT, CBT, and ACT, Julie has 15 years of clinical mental health experience working with diverse populations. Her background includes living in India, running an inpatient unit, and working for McLean Hospital. Her vast knowledge and status have led Julie to create her successful self-practice, where she currently services over 100 clients worldwide.
What do you do differently or how is your coaching different from others?
I am known for my open-minded, non-judgmental, kind, client-driven wellness coaching. My sessions focus on self-compassion, acceptance, and neuroscience, resulting in one's ability to heal themselves. I have over two decades of experience working with the following populations and areas of life: complex Trauma, PTSD, significant life changes, stress, blockages, grief and loss, infertility, career performance, LGBTTQQIAAP+, depression, anxiety, and repetitive behavior patterns that are difficult to change.
What, according to you, has been the most critical thing that has contributed to your success as a coach?
The most significant impact on my wellness coaching practice are the clients I work with and their successes in meeting their personal and professional life goals. The accomplishments my clients experience in healing past traumas, increasing self-compassion and empathy, learning to love and trust themselves, eliminating their anxiety, reducing their mental health medications, decreasing their depression, increasing their self-worth, and realizing they are enough, drive my practice.
Traci Fisher is the CEO of The Wellness Coach. She has worked with executive leaders in all fields, connecting and aligning their health with greater levels of leadership performance for over 15 years. Traci began learning about health and leadership at the United States Military Academy at West Point. She played on the Women's Soccer Team and was commissioned as an Aviation Officer in 1991.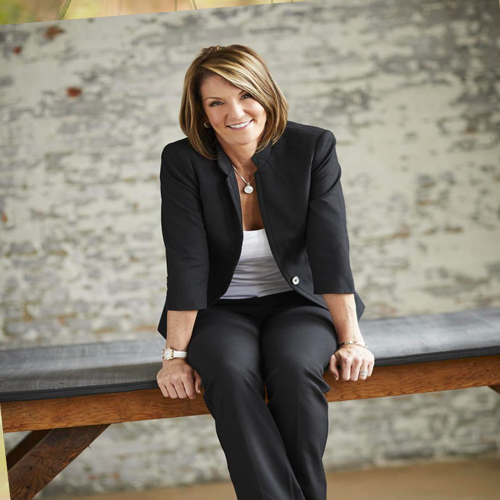 She served in the Army as a helicopter pilot, became a master fitness trainer and continued to play soccer on the Army Ranger Team. After the Army, she became a mother of three, a prayer chaplain and began her journey into fitness and health with her first fitness company in Washington D.C. Traci understands how high pressures, demanding roles and competing interests can take their toll on personal health. She is on a mission to assist leaders manifest their optimal health, energy and performance, and certified both as a Health and Wellness Coach and fitness professional in several modalities. Traci combines her expertise in mind and body to help leaders address specific health goals AND simultaneously develop a mindset that will sustain action for long-term transformation. After creating the Wellbeingness® Model, specifically to take leaders through a scientifically based, concise and clear process to develop both mindset and health, Traci has combined leadership and wellness to give teams a new approach to health, leadership and outstanding personal, professional and organizational performance.
A health and wellness holistic coach, who believe in creating a Joyful, Peaceful & a Loving world by transforming human's life and consciousness through Classical Hatha Yoga and Meditation. A certified advance level yoga and well-being coach by Isha Sadhguru Foundation. Priya has completed Hatha Yoga teacher training by completing 1750 hours of intense program & got equipped to offer over 130 different teaching modules and programs.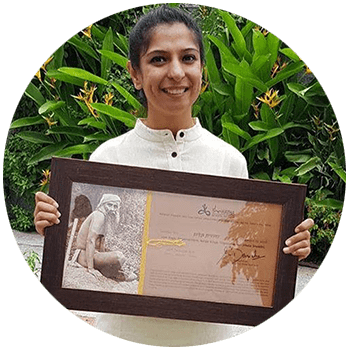 Her teachings are designed for different settings & audiences, customized to suit participants aspirations & health/life situations such as anxiety, stress, anger, sleep, addiction, peace, diet, strengthening muscles & body. Being a person with positive attitude who learns, grows & challenges herself in every area of life.
Laura is a wellness coach and mum of three girls. She has always been passionate about health and wellbeing, but over the years she has increasingly realized that wellness is a very holistic concept. Wellness now means to be a balance in your physical, emotional, and spiritual wellbeing because all aspects of your life – including your career, home environment, and relationships – impact your wellbeing.
After completing a B Commerce (Marketing and Management) at the University of Sydney and becoming a member of the Golden Key International Honour Society and President of the University Marketing Society, she studied nutrition through Australasian College of Natural Therapies, group fitness training through the Australian Institute of Fitness, and she is a qualified Life and Business Coach. As a business leader in the not-for-profit sector, she has managed and mentored large teams of purpose-driven individuals to help them get clarity on their values, goals, and strengths; and improve employee engagement and alignment to the business vision. She met her life partner 15 years ago after they had both transitioned from corporate careers to the not-for-profit sector, and together they have created a beautiful, values-driven life with their 3 young girls aged 3, 6, and 8. They lived in Hawaii after having their first and second child, so the Hawaiian principles of 'Mana' and 'Kala' resonate deeply with them. Her hope now is to share some of the tools and wisdom that have been passed down to her in order to help you achieve your dreams and live a more fulfilling life.
Megan is passionate about supporting and empowering busy women towards achieving a healthy, balanced and fulfilling life. Women today are hardworking, high achieving, awesome, capable, loving amazing humans but they are also time-poor, overcommitted, and exhausted. She provides health and lifestyle solutions for busy women. She is a wife, a mother of three, and a friend to many.
She is also a wellness ambassador, fitness freak, fashion lover, and inspiration junkie. Her health and wellbeing are a priority for her and working towards being the best version of 'her' is a commitment that she made to herself every day. She has enjoyed a stimulating career and to many on the outside, they would probably say she had her game together.
Camilla Thompson 'The Wellness Coach' Living a healthy life, respecting your body, and treating yourself how you deserve to be treated will result in happiness, wellbeing, and loving your body. Her job, as The Wellness Coach is to help and guide you to achieve health and wellness through learning easy to follow life lessons. After years of studying Psychology, Life Coaching, Nutrition, and Health & Wellness Coaching it's time to impart some of what she has learned to others and spread the love.
Balancing the scales and moderation will be the key takeaway from everything she posts, blog, and talk about. There will never be lectures on what's right and wrong, just helpful advice on how to pick yourself up when you slip up and how to try to maintain a healthy balanced approach to wellness.
Ruth is an accredited coach, meditation teacher, and yoga teacher with a difference. She brings the science and research of public health, psychology and health sociology, and the wellbeing practices of meditation, wellness coaching, and yoga together to create a holistic view of health in the workplace. I have created courses and programs that bring individuals to a healthier, more thriving state of wellbeing.
Positive wellbeing and good health are more than just the absence of disease. "Wellness" as a concept moves the focus from the negative state of disease, through the middle state of zero, and into the thriving state of wellbeing. Research now shows that it is possible to foster and enhance a true state of wellness through your own practices, choices, actions, and environment.
In 1991, with a Biology degree, Honours, and personal training qualifications under her belt, she wasn't sure whether to pursue nature or human health. She dabbled in both until 1994 when a business partner and she started a little environmental company, Outback Ecology Services, that grew to a 40-strong team by 2007. As a Director and General Manager of the company, she had my fingers in many pies, building business systems, products, and teams…..but was burnt out.
Sasha is vibrant, healthier, and happier than ever at 40 years old. Having been immersed in the corporate world for over 15 years, in late 2010 I was struck stress-related stress-related illness called Guttate Psoriasis, where he was hospitalized and had to undergo UV light therapy for 6 months.
The daily practice of asana (physical yoga postures), making big changes to my lifestyle with nutrition, stress reduction techniques, switching to natural products, reassessing my career, and finding a loving supportive partner (who is now my husband), all helped hugely in my recovery. It was this transformative experience and through the support of my regular yoga teacher/mentor at the time, that she decided to undertake my first 200hr yoga teacher training.
There you have it, you've just read about the industry's top wellness coaches.
What has been your biggest takeaway from this?
Let me know in the comment section below.
It's massively inspiring to see these coaches achieving so much; living a life of abundance and freedom while making a positive contribution in the lives of countless people.
Although apart from getting inspired by them, there is 1 more valuable takeaway you can gain if you simply observe each of these successful coaches.
And this is the secret to unlocking exponential income from your coaching — to treat it as a business.
We Start Coaching Because We Are Passionate. But The Reason Coaches Last Is They Treat It As A Business.
By leveraging technology, it's easier than ever to start your own online coaching business.
Our highest-rated course lays the necessary foundations for this for you. This is a paid course but you can register for FREE for a limited time here.
Do you think you or a coach that you know deserves to be featured as a top wellness coach? If yes, then fill out this form and we will consider your application and get in touch with you for the next steps.