Blog » Top Coaches » The Top Trauma coaches
The Top Trauma coaches
A Trauma Coach assists trauma survivors, who have been through a crisis, with the emotional roller coaster of the trauma recovery process. A good Trauma Coach will help a trauma survivor get through a crisis and then help that survivor maintain the emotional, physical, and mental gains they have made during therapy.
Trauma coaches use a variety of strategies in their work with clients. Many of these strategies are aimed at helping a trauma survivor feel safe, secure and create feelings of comfort.
Trauma coaches are usually people who have been through a disaster themselves and want to help others in a similar situation. They are dedicated to helping others through the trauma recovery process.
Each trauma coaches, each with their miscellaneous style trying to help the clients reduce their trauma and help them relearn skills, and asked them what's extraordinary about their coaching and what has endorsed their massive success.
Do you think you or a coach that you know deserves to be featured as a top trauma coach? If yes, then fill out this form and we will consider your application and get in touch with you for the next steps.
Katie Maloney is changing the way we talk about trauma healing. As a speaker and author of  "Cake Pops and Coffee: A New Conversation About Trauma," Katie's mission to expand conversations about trauma healing to include more lightheartedness and even humor. Survivors' stories include far more than just trauma. Survivors have beautiful, lighthearted, meaningful, funny, and significant moments every day, and they deserve trauma healing conversations that reflect that.
What do you do differently or how is your coaching different from others?
When I first started working through the 18 years of childhood sexual abuse I experienced, I looked to books for guidance. But all I could find were psychology books that felt too clinical or heavily titled self help books that felt overwhelming and depressing. And all of the healing resources available only focused on the trauma. I wanted a book that felt like I was having a conversation with my best friend and focused on moving forward after the trauma. I wanted to know how to feel comfortable holding my partner's hand. I wanted to figure out why I was being triggered by certain songs or smells, or places, and I wanted to learn how to lovingly work through those triggers. And I wanted to learn how to reparent myself and heal the little girl part of myself who felt unsafe. So, I wrote the book I always needed. In my book, I talk about all the aspects of healing from trauma that no one was talking about when I started my healing journey. And I do so in a way that includes lightheartedness and even humor because we, as survivors, deserve a joyful healing experience. 
What according to you has been the single most important thing that has contributed to your success as a coach?
I believe that my success as an author, speaker and trauma healing coach is based in my willingness to talk about the aspects of healing from sexual trauma that so many survivors want to discuss but are too shy or embarrassed or ashamed to ask about. For example, I spend an entire chapter in my book talking about self-pleasure because learning to experience safe touch and pleasure was one of the most challenging milestones in my healing journey. And I know that it's a topic that an incredible amount of survivors want support in but don't know who to ask to get started. I always say that I am committed to oversharing so that other survivors don't have to feel so alone in their experiences.
While I was growing up, I was the girl who was shy to most, outgoing to some, and funny to almost everyone. I thought I was a normal, everyday kid, but once I got older, I realized a lot of my behaviors were from the trauma that I had experienced as a child.
Once I came to terms with these revelations, I decided to go to college to get two Bachelor's of Science degrees in Psychology and Exercise Science because I was fascinated with learning about the human body, and soon after that, I went on to become a Certified Professional Life Coach. I am also in the process of obtaining my Masters of Science degree in Clinical Psychology.
Allen is a former military officer and pilot, humanitarian worker, and International NLP Trainer and NLP Master Coach. He uses the most sophisticated and rigorously researched tools in neuro-science that address post-traumatic stress (PTS) without drugs, without re-experiencing trauma,
and with a 90% success rate.
Kate Zwolinska – Relationship & Love & Emotional Trauma Recovery & Business Life Coach, Founder, Educator, Multi Entrepreneur, Author: known for her passion to educate and steer her clients and peers in the right direction as 'The Compass Queen'.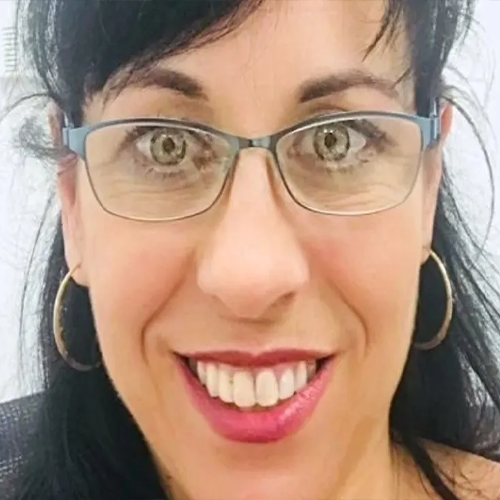 As a Transformational, High Performance and Trauma Coach, I can help you achieve your life goals, become happier and content.
Life coaching with me is a powerful and positive experience: you will gain much greater clarity, make connections you have not made before, set clear visions and achieve your highest goals.
I'm an Anxiety and Trauma Coach and advanced EFT Practitioner. I have over 12 years experience of supporting, mentoring and coaching mums as well as being asked to contribute to a number of NHS and Government committees, co-founding a Perinatal Mental Health charity (Juno Perinatal Mental Health Support) and Supervisor and Course Instructor for the College of Perinatal Emotional Health for Traumatic Birth Recovery course. I'm also a mum to 4 boys and a dog and live in Edinburgh and obsessed with Scottish beaches.
You're Probably Wondering Who I am…
My name is Cerita Yvonne. I'm an educated and validated relational trauma expert, a half hood and half holy psychotherapist, and a phenomenal trauma coach.
I'm a therapist, trauma coach, Certified Clinical Trauma Professional, hypnotherapist, and hope dealer. I'm a lifelong learner from the hood, a recovered codependent perfectionist, sexual abuse survivor, and retired superwoman transformed into a super woman.
I specialise in working with people who have a history of trauma, grief and loss, whatever form that takes.
I offer::
Affordable one to one sessions where you set the agenda.
Group sessions on specific subjects.
Ongoing support and resources.
I also write books and other helpful items.
I love life and live it out loud with passion, purpose, practicality, and freedom. I value honesty, authenticity, and depth of character relationally. Now I don't love life because it is always good, it isn't. I have walked through obstacles and valleys of chronic illness, strained extended family relationships, infertility, adoption, parenting kids with RAD, ADHD, ADD, betrayal, church conflict, job loss, financial struggles, and within the last seven years, the tragic loss of my 21-year-old son, Sterling in 2014 as well as our 26-year-old son, Marc in 2019.
God is always present in the midst and shows that there is still an abundant life to be had in the darkest and deepest of trials. It is in these very places He has revealed aspects of Himself to me that have been life-changing. These times are refining moments where He wants me to submit and surrender to His sovereignty. The treasure found in the darkness is God himself. He continues to give strength when weary, hope when despairing, joy in the midst of pain, and the ability to live victoriously and overcome when defeat longs to devour and destroy.
I am a licensed Licensed Marriage Family Therapist, certified Somatic Experiencing Practitioner, Master NARM Practitioner in Pleasanton, CA. I work with adults, teens, couples, and families, to help them achieve happier and healthier lives. I do this through an integrative, multimodal therapy which reaches the individual on a very deep level and produces profound and lasting results.
I work with people anywhere from a couple of sessions to years, depending on their desires and needs. I custom tailor my work to align with your goals. The various links on my site will give you a flavor of who I am and how I work and explain the principles that inform and influence my work. If it looks like a fit give me a call and get all of your questions answered. I hope to hear from you soon.
Simon Welsh Poetry spans many concepts, from the magical and ridiculous, through the harsh stark truth behind 21st century society, to practical solutions to leading a whole and happy life.
Essentially there is a single message running through the work: we are all connected. The power of the Universe runs through us.
In some this power is active and in others, dormant: every poem is an invitation to step out of dormancy and into activity, where we can dance our own unique dance with pride and with joy, and shift into the understanding of what it truly means to be our own hero and to live in love rather than fear.
We can make every day count by choosing, moment by moment, to realise our dreams and our fantasies, pulling them out of imagination and creating them in reality. Thus we can share with the world the gifts we brought to the Earth. It is time to remember how powerful we are, and to give to the world what we want the world to give to us: joy, freedom, peace and chocolate.
There you have it, you've just read about the industry's top trauma coaches.
What has been your biggest takeaway from this?
Let me know in the comment section below.
It's massively inspiring to see these coaches achieving so much; living a life of abundance and freedom while making a positive contribution in the lives of countless people.
Although apart from getting inspired by them, there is 1 more valuable takeaway you can gain if you simply observe each of these successful coaches.
And this is the secret to unlocking exponential income from your coaching — to treat it as a business.
We Start Coaching Because We Are Passionate. But The Reason Coaches Last Is They Treat It As A Business.
By leveraging technology, it's easier than ever to start your own online coaching business.
Our highest-rated course lays the necessary foundations for this for you. This is a paid course but you can register for FREE for a limited time here.
Do you think you or a coach that you know deserves to be featured as a top trauma coach? If yes, then fill out this form and we will consider your application and get in touch with you for the next steps.