Blog » Top Coaches » The Top Somatic coaches
THE TOP SOMATIC COACHES
Somatic Coaches can benefit all kinds of people. They can help you create a life filled with energy, joy, and meaning. By helping you to discover your life's purpose and motivating you toward fulfilling that purpose, Somatic Coaches elicit from you all the power, passion, and creativity that you hold within.
They are qualified to teach you a range of life-enhancing skills, like body awareness and self-honesty.
Learning these skills is fun and sometimes even dramatic since you are discovering your body's potential. Imagine the benefits to you when you can better understand your feelings and emotions and respond to them quickly and effectively.
Each somatic coaches, each with their unique style trying to help the clients discover life's purpose, and asked them what's extraordinary about their coaching and what has endorsed their massive success.
Do you think you or a coach that you know deserves to be featured as a top somatic coach? If yes, then fill out this form and we will consider your application and get in touch with you for the next steps.
Caitlin is an ICF-accredited somatic coach for highly sensitive, high-achieving women who struggle with burnout and want to create soul-satisfying lives. She's coached individuals and groups for over 8 years, and her trauma-informed approach includes neuroscience, the Hakomi Method, and Buddhist principles. In her past life, she was the brand director for a global fintech startup and built a 15-year career in creative marketing in San Francisco.
What do you do differently or how is your coaching different from others?
Most coaches approach working with clients as a conversation you'd have in everyday life. I approach my sessions with clients as creating an experience. With a unique combination of mindfulness and somatics (body awareness techniques), I help clients become deeply present. From this deepened state of awareness, I guide them to explore and study their inner worlds, so we can identify what's holding them back and create new possibilities together. The result is gentle yet powerful shifts in the foundation of my clients' sense of self—they're often able to make deeper, more lasting changes than with a cognitive-only coaching approach.
What according to you has been the single most important thing that has contributed to your success as a coach?
I've been in my clients' shoes—working in high-stress environments, feeling torn between pursuing career success and building a meaningful, purpose-driven life. Having been there myself, my presence, deep compassion and strategic mindset coupled with over 20 years of doing deep inner somatic work is what enables me to successfully guide my clients toward creating a life that's authentic to them: a life they truly want.
If you are seeking skilled, soulful assistance in releasing blocks to your personal or professional goals, aligning your external actions with your internal values, or helping your organization, collective, or workplace resolve conflicts and make transformative cultural shifts, ARISE EMBODIMENT is here for you.
Alex offers somatically-informed coaching to entrepreneurs, business leaders, and creatives. He also provides counseling to individuals suffering from addiction. His approach draws on science-backed protocols, the Hakomi Method, Internal Family Systems, integral theory, and contemplative disciplines such as Buddhism, Siddha Yoga, and mindful movement.
My approach is a mixture of several modalities that I have found effective in improving physical and mental health. The main influence in my work is Somatic Experiencing (SE). SE is a body-focused approach to building resilience and resolving trauma. It suggests that our mental and physical well-being are profoundly interlinked through our autonomic nervous system (ANS). Our ANS regulates all basic and instinctive functions of our body and is the source of our survival responses.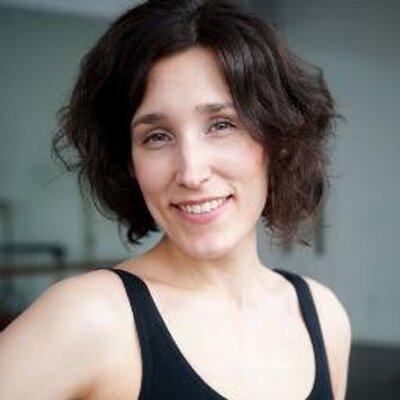 I am a post-traumatic growth and somatic coach who helps people heal and find ease from trauma that gets stuck in the body, and gets in the way of living fulfilled and authentic lives. My practice is informed by the ReBloom method developed by Rachael Maddox. You can learn more about post-traumatic growth, somatic practice.
Renee helps you analyze, feel and find the places that need healing and then shows you step by step how to build your new home for yourself. Renee is part intellectual analyst and part healer of people. She focuses on your physical body, emotional health, nervous system, and mental and spiritual growth.
She notices every detail of something, analyzes the integrity, organizes thoughts and puts things into alignment, inspires your inner self-healer, and addresses what's most real for you right now. Renee leads people from repeating what they already know and helps them experience what they haven't mastered yet.
This is an alternative to conventional therapy which puts the therapist in the driver's seat rather than you. But it's your life. With somatic grief coaching you are in the driver's seat. Your issues are in your tissues. Somatic Grief Coaching allows you to release the emotional pain at the cellular level. And, you get to learn how to do this for yourself in record time. At Your Life Matters, the gift of grief is a foundational assumption: life is too short to rehash the past over and over again.
Silvija Zagar is ICF Accredited Somatic Coach, mentor, mental wellbeing trainer, and a certified Mindfulness Teacher. As an expert in the field of mind-body somatic interventions she has worked with hundreds of individuals worldwide, and delivered trainings for companies such as Bosch, Awaris, and several European Institutions.
Clients describe her incredibly gentle, yet concrete, and no-nonsense approach as a perfect formula for their growth and transformation.
What do you do differently or how is your coaching different from others?
Traditional coaching mostly involves intellectual processes, like mindset work and action plans. But they don't go much deeper than that and clients often find themselves back in the same old patterns.
A lasting change needs to happen also at the level of our bodies as this is where our most deeply engrained habits and interpretations of the world are rooted.
My somatic coaching approach involves a unique blend of traditional cognitive coaching methods, but it takes this step further and includes also the body-centered techniques to create a highly tailored and safe space for a deep and meaningful change.
What according to you has been the single most important thing that has contributed to your success as a coach?
Despite extensive training I've done with some of the best somatic experts and coaching schools, my number one teacher is my own life experience.
I learned the hard way what works and what doesn't to heal unhelpful emotional patterns and move forward in life.
Through this process I developed my ability to make my clients feel safe, seen, and fully supported as they engage with their inner world. I can quickly identify their blocks and guide them all the way to the root of what's not serving them.
There you have it, you've just read about the industry's top somatic coaches.
What has been your biggest takeaway from this?
Let me know in the comment section below.
It's massively inspiring to see these coaches achieving so much; living a life of abundance and freedom while making a positive contribution in the lives of countless people.
Although apart from getting inspired by them, there is 1 more valuable takeaway you can gain if you simply observe each of these successful coaches.
And this is the secret to unlocking exponential income from your coaching — to treat it as a business.
We Start Coaching Because We Are Passionate. But The Reason Coaches Last Is They Treat It As A Business.
By leveraging technology, it's easier than ever to start your own online coaching business.
Our highest-rated course lays the necessary foundations for this for you. This is a paid course but you can register for FREE for a limited time here.
Do you think you or a coach that you know deserves to be featured as a top somatic coach? If yes, then fill out this form and we will consider your application and get in touch with you for the next steps.