Blog » Top Coaches » The Top Sleep coaches
The Top Sleep coaches
A sleep coach is someone who can help people who are not able to sleep well. A sleep coach knows the different ways to bring the person to sleep and can help with various sleep disorders. The sleep coach teaches their clients how sleep works, what the different sleep disorders are, and also helps them with different techniques that deal with the sleep disorders. It is a very important job, especially for people suffering from sleep disorders.
Sleep Coaches are trained in helping people overcome sleep disorders like insomnia, snoring, restless leg, insomnia, sleep apnea, and narcolepsy. They act as an advisor to individuals who want to improve the quality of their sleep. A Sleep Coach can help you understand the importance of sleep and how it can impact your healthcare.
Each sleep coaches, each with their unique style trying to help the clients get peaceful, quality sleep, and asked them what's extraordinary about their coaching and what has endorsed their massive success.
Do you think you or a coach that you know deserves to be featured as a top sleep coach? If yes, then fill out this form and we will consider your application and get in touch with you for the next steps.
Beatrix A Schmidt is a sleep coach, professional speaker and creator of the Sleep Skills for Life Program. Having struggled with insomnia and burning herself out in her mid-twenties, she spent 12 years researching sleep and sleep problems. For the last, over 7 years she's been helping professionals to overcome their long-term sleep problems and insomnia by finally developing the practical sleep skills that ensure great sleep consistently.
What do you do differently or how is your coaching different from others?
In my private practice, I work with professionals from all walks of life to help them overcome insomnia and other sleep-related problems that have been around for longer than 3 months. I primarily use the practical roadmap I developed and published in 2014 called The Sleep Deep Method®.
My area of expertise is a combination of sleep coaching principles and behavioural therapy approaches. I support professionals to develop simple, practical and effective tools and techniques I call Sleep Skills for Life. These in return help them with trackable sleep improvements and significant positive change in all areas of life.
What according to you has been the single most important thing that has contributed to your success as a coach?
The single most important thing that contributed to my success is my natural curiosity about human behaviour and mindset change. Naturally, this also enabled me to give my full and complete commitment to firstly overcome my own insomnia and then reverse engineering why other professionals aren't able to overcome their long term sleep problems and insomnia by themselves. Through my work, I was able to develop and combine various principles that help clients create personalised and long-lasting sleep skills. We do this by looking at our entire 24 hours rather than just focusing on the hours we sleep.
Consuela Hendriks is a registered child healthcare psychologist, a remedial educationalist and EMDR-therapist with over 20 years of experience in childrens' health care. As a mom of 3, she dealt with sleep problems of her children due to GORD (reflux), allergies and developmental disabilities. She specialized in the area of sleep (science), followed several educational courses focused on sleep and amongst other titles is a certified Holistic Sleep Coach (OCN level 6, university degree level) and certified Baby-led Sleep & Well-being Specialist, the first in the Netherlands, where she's located. She offers holistic and gentle sleep support for families at her private practice Slaap Zoet™ and does this in a practical yet evidence-based way.
What do you do differently or how is your coaching different from others?
I offer holistic responsive support based on developmental and neurobiological science. I work with several methods, techniques, and scientific developmental principles, always tailored to the child's needs and that of their parents/caregivers. I do not work with 'Cry it out' methods. I work with strategies based on connection and attachment, and prioritize the needs of the child and their biology and natural rhythms.
What according to you has been the single most important thing that has contributed to your success as a coach?
The most important thing that has contributed to the growth of my private practice is respecting infant and child biology and working with evidence based knowledge about sleep and child development. Educating parents/caregivers and setting realistic expectations aligned with the child's biology and level of (im)maturity makes the difference.
Soda Kuczkowski is a Certified Sleep Coach who has passionately worked in the field of sleep medicine and sleep health for the past 16 years. She is the founder of START WITH SLEEP, an organization that serves as a community resource for sleep health education. She is recognized as a sleep authority and has been featured and quoted in global publications such as Entrepreneur magazine and the London Times.
What do you do differently or how is your coaching different from others?
My professional passion is to change the conversation about the importance of sleeping well. Despite the advancements in research in the field including the accessibility of information and an ever-growing market of sleep products, the epidemic of sleep deprivation has grown larger. I empower individuals to understand the most common factors that disrupt their daily energy levels and compromise their sleep and provide them with sustainable solutions that put the science of sleep into action.
What according to you has been the single most important thing that has contributed to your success as a coach?
The single most significant factor that has contributed to my success is sharing my knowledge with others. All the education I provide is to inspire the next generation and to help spread the message about the role sleep plays in both your short and long-term health. Whether you are looking to increase your energy, focus, or find your motivation – how well you sleep is the catalyst to help you achieve both your personal and professional goals.
Annie Littlehales is a Holistic & Gentle Sleep Coach who loves to wrap her arms around parents to empower them to go from feeling anxious, confused and stressed about their child's sleep to feeling clearer, more confident, more knowledgeable and calmer about understanding and supporting their unique child's sleep. She supports the transformation towards a more peaceful way to walk the sleep journey with their little ones.
What do you do differently or how is your coaching different from others?
Every action I take for the families I support is driven by love and with the desire to see the parents empowered to support their child's sleep journey in a way that enables greater joy and connection with their child and ultimately as a family. I offer a critical balance between education and nurture so that parents are completely equipped with evidence-based knowledge and respectfully supported through the journey. In this way, parents find reassurance, comfort, clarity and greater happiness.
What according to you has been the single most important thing that has contributed to your success as a coach?
The single most important thing that has contributed to my success as a coach is my somewhat challenging entry into motherhood and the ongoing journey of this landscape. Every experience from the depths of birth trauma, postnatal anxiety, pregnancy loss, feeding struggles, sleep challenges and feeling like a failure to the highs of truly finding myself as a Mama and finding the deepest joy in this role have shaped me. Each of those passages of my journey have given me a gift to be able to walk alongside other parents with empathy, compassion, kindness and authenticity.
At MSD Sleep Coach we are trained and very experienced in all sleep coaching approaches not just one. Our vast training and tenured experience ensure that all of our advice is based on sleep science, attachment theory, and behavioral science.Our specialty is in gentle sleep coaching methods – you don't have to leave your child to cry to sleep alone.
At MSD Sleep Coach we will create a sleep plan together and guide the parents through the step-by-step changes at bedtime, napping, and overnight routines that haven't been working for your family. Our approach allows for parents to consider their values, parenting philosophies, goals and the child's temperaments, so the plan and method is one you feel confident in and will ensure success. It is not a one size fits all approach.​
When I was first pregnant with twins in 2008 I didn't realize that sleep would play such a crucial role in my life. Of course I knew that babies needed sleep, but I assumed they would just sleep when they needed to. Needless to say the first few months of motherhood were exhausting and not what I expected. Sleep seemed like a distant memory.
I often fantasized about checking myself into a local hotel to catch up on sleep.After being severely sleep deprived I realized I needed to make a change by incorporating healthy sleep habits and teaching the twins to sleep independently. At that time, there was not a sleep coach to call, so I studied pediatric sleep and created my own hybrid approach to sleep training. And what do you know, the twins began sleeping through the night at 5 months old (4 months adjusted), then shortly after that naps began to fall into place too.
I like to think of myself as someone who, for the most part, has been able to accomplish anything I really set my mind to. That is until my first daughter Addison was born. Wow, was that a humbling experience… giving birth was a nightmare, nursing was impossible (literally), and as the months went by, sleep went from minimal to virtually non-existent.
I eventually recovered from (but certainly didn't forget!) giving birth and did my best to accept that my daughter would not be exclusively breastfed (thank goodness "Fed is Best" is gaining ground these days), but the sleep… ooooh, the sleep. Everyone said it would get better…at 4 months, at 6 months, at 12 months…eventually?? I read the books and got endless amounts of advice from friends and family, but Addison's sleep was like a roller coaster ride (I'm terrified of roller coasters, by the way) that I couldn't get off!
I spent my entire adult life half asleep. When I was in high school, my parents thought I was a typical teenager, staying up too late with a bad attitude. But at night, I tossed and turned. I'd wake several times, feeling like a boa constrictor was wrapped around my body and I would have to get up and rearrange my nightgown so I could breathe again. Finally, I just threw it on the floor in the hopes that I would finally be able to sleep through the night.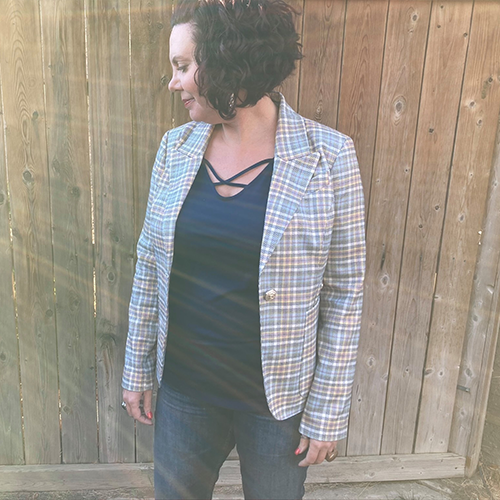 IPHI's founder, Mar De Carlo (formerly Mary Oscategui prior to 2017) is also the founder of the Association of Professional Sleep Consultants, International Academy of Baby Planner Professionals, Business Sanctuary and Physical Awakening Yoga School. She has a wealth of training and experience, over 25 years and is known for her creative, cutting edge and integrative approach connecting and bridging systems in a variety of industries across the globe that have transformed thousands of lives in 59 countries in 10 languages.
She is an innovative curriculum developer and has developed high quality evidenced based holistic curriculums since 2009. Mar educates and trains professionals to start, expand and grow businesses that transform lives through a unique holistic integrative approach which she introduced and pioneered to all the companies she has founded. This includes supporting professionals to personally develop and overcome challenges while accomplishing their business, personal and financial goals. Clients enjoy working with her because of her strong optimistic mindset, boundless energy, practical solutions and empowering holistic approach that has been proven effective and long term. Doctors, Naturopaths, Midwives, Nurses, Lactation Consultants, Behavioral Therapists are just a few examples of the many professionals, Mar has trained. In addition, she is also highly skilled with professional industry standards, scope and boundaries to practice and business mastery. Many have been so inspired by Mar that they have gone on to follow in her footsteps. Below are a few of Mar's contributions to several parenting and health industries:
My name is María. I'm a wife, a mother, a Certified Baby Sleep Consultant and the founder of Sleepy Miracles Consulting. As well as this, I'm a Regional Director of the International Association of Professional Sleep Consultants and a Gentle Sleep Coach Certification instructor and student mentor.
Before becoming a mom, and after graduating from university, my career was my focus. It was the birth of my first child that forever changed my personal and professional life. My parenting journey led me to become a Postpartum Doula and a Newborn Care Specialist.
After 10+ years of experience working with newborns and children as a nanny and Postpartum Doula, I realized just how important and powerful sleep is to the health of little ones and their parents.About 4.5 years ago my twin niece and nephew were born. At around the four-month mark, my sister started Googling things like "how to extend baby naps" and "teach baby to fall asleep independently".
She stumbled upon an expert who told her she could actually teach her twins to get more restorative sleep. Having no idea that the career of a sleep consultant even existed, I helped her implement a two-week program that had long lasting effects on her twins', and her whole family's, sleep health and well being. Seeing first hand what a difference the proper amount of sleep had on her family, I became passionate about helping others get better sleep too.
Kathy Monroe (mother of five) has passionately worked with Motherhood Center for over eight years, as a Labor and Postpartum Doula, Sleep Coach, and Newborn Care Educator. She has been referred to as "the baby whisperer" by many grateful clients.Her knowledge of the Ferber Method, Babywise, Gentle Sleep Coaching, and Healthy Sleep Habits Happy Child.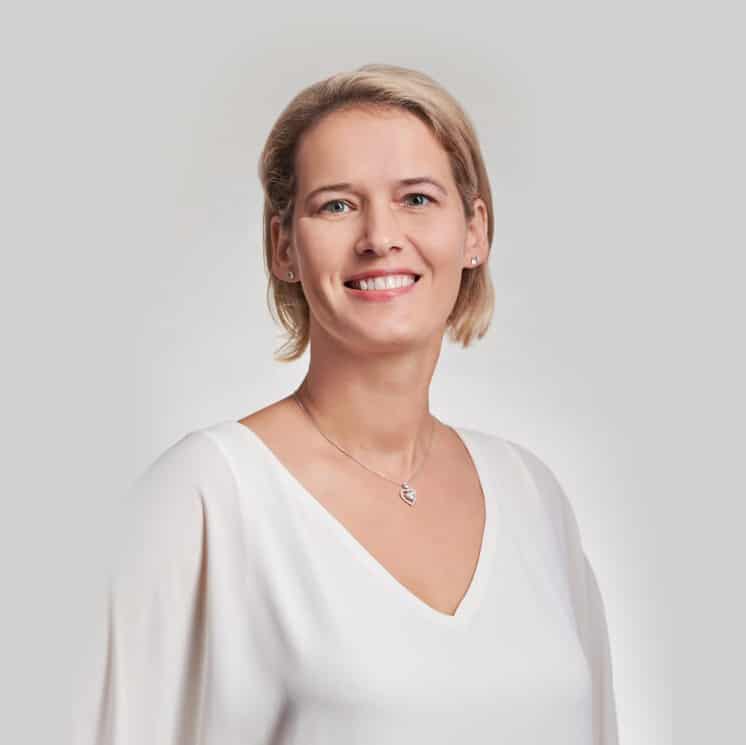 Combining her personal knowledge from her own five babies along with different strategies from baby sleep experts and her daily immersion of infants and new families, Kathy tailors a sleep program to fit your specific family's needs. She prides herself on successfully giving the entire family a good night's sleep.
After 37 years of practicing in California's Silicon Valley, where sacrificing sleep is the norm, Roger W. Washington's main answer to the question "Doctor, Why Am I Sick?" is—sleep better! Dr. Washington decoded lack of sleep as the root cause of a host of illnesses. To change this paradigm, Dr. Washington innovated behavioral coaching and therapy approaches in his practice and through his new Sleep to Live Well Foundation.
What do you do differently or how is your coaching different from others?
My coaching techniques are in the tradition of Cognitive Behavioral Therapy (CRT), a type of psychotherapy in which negative patterns of thought about the self and the world are challenged to alter unwanted behavior. This empowers my clients to generate and embrace thoughts that align with behaviors and habits proven to be successful over time. Another approach that sets me apart from others is coaching Mindfulness behaviors to help promote accountability without judgment. Importantly, to help meet the inevitable challenges that occur when applying best practices is not feasible, I coach an understanding of available workaround behaviors and thoughts.
What according to you has been the single most important thing that has contributed to your success as a coach?
The single most important thing that contributed to my success as a coach has been my ability, as a Stanford-trained physician with a solo practice model, to establish the priority of spending an extraordinary amount of time interviewing and listening to my clients. Coupled with my post-doctorate training in the principles of psychiatry and primary care medicine, I can uniquely observe the paradigm associating sleep habits with an array of illnesses. What emerged is detailed in my book, Lack of Sufficient Sleep Matters: Decoding the Root Cause of Illness, and offered in my therapeutic approaches, which have proven successful.
There you have it, you've just read about the industry's top sleep coaches.
What has been your biggest takeaway from this?
Let me know in the comment section below.
It's massively inspiring to see these coaches achieving so much; living a life of abundance and freedom while making a positive contribution in the lives of countless people.
Although apart from getting inspired by them, there is 1 more valuable takeaway you can gain if you simply observe each of these successful coaches.
And this is the secret to unlocking exponential income from your coaching — to treat it as a business.
We Start Coaching Because We Are Passionate. But The Reason Coaches Last Is They Treat It As A Business.
By leveraging technology, it's easier than ever to start your own online coaching business.
Our highest-rated course lays the necessary foundations for this for you. This is a paid course but you can register for FREE for a limited time here.
Do you think you or a coach that you know deserves to be featured as a top sleep coach? If yes, then fill out this form and we will consider your application and get in touch with you for the next steps.