Blog » Top Coaches » The Top Pregnancy Coaches
The Top Pregnancy Coaches
A pregnancy coach is a trained individual who helps their client emotionally and mentally during their pregnancy. Do not mistake a pregnancy coach as a doctor or midwife as a pregnancy coach is responsible to support you mentally during your pregnancy with his/her knowledge.
They are trained individuals with experience and knowledge about various aspects of pregnancy and childbirth.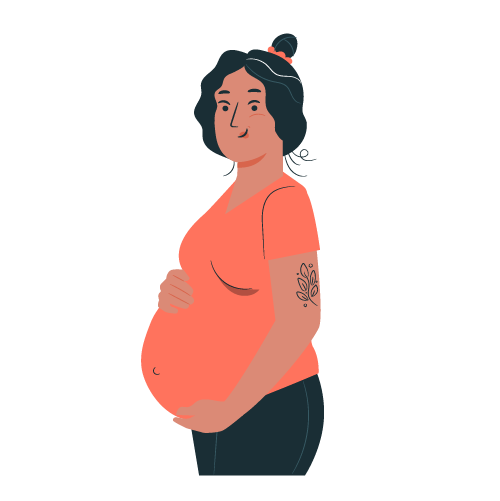 They are helpful in numerous ways from helping in getting comfortable during pregnancy, preparing for early parenthood and reducing stress to buying baby gear.
Each pregnancy coach with their custom style trying to help their clients gain success in all forms, and asked them what's unique about their coaching and what has endorsed their massive success.
Do you think you or a coach that you know deserves to be featured as a top pregnancy coach? If yes, then fill out this form and we will consider your application and get in touch with you for the next steps.
Lia Ferrario is a career and fertility coach, certified by ICF, who developed her own Key Coaching Model, with a small coaching practice that allows her to be 100% focused on her few, selected clients. She is part of a small network of brilliant and driven coaches around the world.
What do you do differently or how is your coaching different from others?
I coach a few, selected clients every year, ensuring 100% of my attention and dedication to their goals and adapting to their schedules. I work as a career coach and a fertility coach, with very little social media presence, and using word of mouth as my main marketing strategy.
What according to you has been the single most important thing that has contributed to your success as a coach?
The Key Coaching Model: focusing on the key issues, separating them from the background noise, getting to the point, and moving forward with clarity. This model allows me to be effective and decisive, in very little time. My coaching style is rooted in my many different experiences, with intercultural and anthropological background, many years as an ex-pat in 3 different continents, classical studies, and motherhood.
I'm honored you stopped by. As a child my favorite thing was babies! I came from a large family surrounded by babies and spent much time babysitting as a teen. That love and natural intuition I had with babies truly helped me when I had an unplanned pregnancy just out of high school. Then two ears later my boyfriend and I were married and the following year welcomed our second son.
Fast forward 3 more years and we were going through a divorce. By that time I had discovered a passion for psychology, health and wellness. That led me to nursing school. Early in my career I landed a my dream job working with infants at a local Children's Hospital. Years later I expanded my education with my growing interest in holistic health, and then coaching.
Doing this work I'm not only able to combine all of my loves – babies, holistic health and coaching – I'm able to offer women the support they deserve during some of the most exciting and challenging life transitions of their lives. When women get the emotional support, education and guidance they need during these times, it transforms the experience to one of more calm, connection, confidence and peace of mind – allowing you to enjoy these tender years and intentionally be the mother you want to be.
Hi, I'm Angela! Welcome to my site. I live in Connecticut with my husband and two kiddos. I'd love to help feel healthy and confident during your pregnancy and prepare for an easier birth. My passion is to help make your pregnancy, birth and early postpartum experience as healthy and stress-free as possible.
For some, pregnancy and birth is beautiful and intuitive and for others it is a big leap into the unknown. I'll support you through your decisions, help you learn how to find a supportive care provider (ob/gyn, midwife), and options at your local birth centers and hospitals. I'll provide you with information based on the latest research so you don't have to sift through endless information on google. I'll also be a listening ear, to help you work through any worries and I have lots of tools and exercises you can try to prepare your mind and body for your birth. You'll be able to make the best choices for you and your family with thoughtful dialogue, checklists, and putting your planning into action.
Think of me as your pregnancy and birth bestie!
Raye shares her experience with lifestyle changes to achieve pregnancy and the natural birth that followed in order to empower women and give them a glimpse of hope.
I have been studying and working with Pregnancy Health for a total of 6 years now from, Pre/Post exercise, gestational Diabetes, Pelvic floor support and nutrition,in pregnancy. Why did I choose this career path? I saw a huge lack of support and,professional care,for women during their pregnancy journey,pre & post. At this time I had the passion and desire to help at least 1 lady each day in their journey.
Dr. Rita Shah is a qualified Lamaze Consultant, trained in prenatal and postnatal care from the United States and certified by ASPO Lamaze. Dr. Shah has authored a book called"Nine Months", which was published in English in 2001. In 2002, the same book was published in 8 regional languages.
There you have it, you've just read about the industry's top pregnancy coaches.
What has been your biggest takeaway from this?
Let me know in the comment section below.
It's massively inspiring to see these coaches achieving so much; living a life of abundance and freedom while making a positive contribution in the lives of countless people.
Although apart from getting inspired by them, there is 1 more valuable takeaway you can gain if you simply observe each of these successful coaches.
And this is the secret to unlocking exponential income from your coaching — to treat it as a business.
We Start Coaching Because We Are Passionate. But The Reason Coaches Last Is They Treat It As A Business.
By leveraging technology, it's easier than ever to start your own online coaching business.
Our highest-rated course lays the necessary foundations for this for you. This is a paid course but you can register for FREE for a limited time here.
Do you think you or a coach that you know deserves to be featured as a top pregnancy coach? If yes, then fill out this form and we will consider your application and get in touch with you for the next steps.