Blog » Top Coaches » The Top Motivational Coaches
THE TOP MOTIVATIONAL COACHES
A Motivational coach is someone who helps clients find their inner motivation for success and then helps them achieve their goals. A motivational coach helps their clients to identify their strengths and weaknesses. They motivate them to work for their goals by using their own personal strengths.
Motivational coaching is a process of guiding clients to set and reach higher goals through exercises, training, and aids.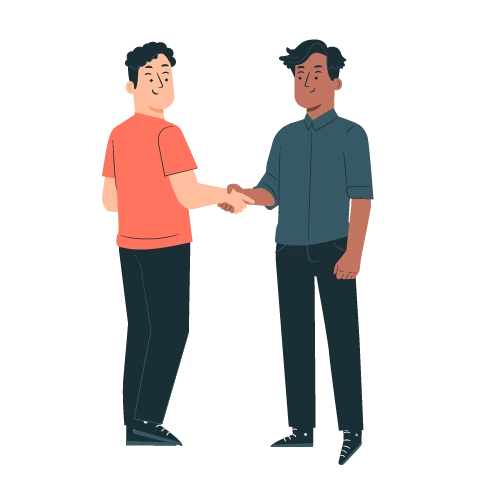 A good motivational coach can assess, understand and develop clients' strengths and build on them. They should also be able to understand and eradicate your weaknesses and provide tools to deal with them. A good motivational coach will see much beyond just the surface and will be able to guide and unmask your potential.
Each Motivational coach with their custom style trying to help their clients gain motivation to complete their tasks, and asked them what's unique about their coaching and what has endorsed their massive success.
Do you think you or a coach that you know deserves to be featured as a top Motivational coach? If yes, then fill out this form and we will consider your application and get in touch with you for the next steps.
Rebecca Sfedj envisions a world where entrepreneurship can be a source of accomplishment, impact and emancipation for young women. That's why she leads Gals for Change, the – soon to be global – community where she empowers and gathers women entrepreneurs to develop a profitable project that is both fulfilling and impactful.
She's a certified coach and trainer in neurosciences, an intercultural facilitator, a published author in communication and a TEDx speaker (400 000 views).
What do you do differently or how is your coaching different from others?
My pedagogy conciliates social entrepreneurship, personal & spiritual development and women empowerment. That is to say that it is specialized for (aspiring) women entrepreneurs who want to change themselves in order to change the world. We use a holistic and systemic approach where everything is needed to make a lasting change: head, heart, body and spirit. That's why we have complementary methods: neurosciences, non violent communication, enneagram, collective intelligence and artistic activities such as dance and writing.
What according to you has been the single most important thing that has contributed to your success as a coach?
The single most critical thing that has contributed to my success and happiness as a coach is… to surround myself carefully! Whether it is by my coaches and therapists to help me grow, by my clients to inspire me, by my team to support my motivation and activities, by my colleagues entrepreneurs in co-developments or clubs and, more recently, by my own community of like minded entrepreneurs Gals for Change!
Dr Steve Harris is the CEO of a University College, has an MBA and PhD, a former world champion is Surf Lifesaving, a former mind coach for the Springbok rugby team, an author of two books and winner of a national entrepreneur's "Build a business" competition.
What do you do differently or how is your coaching different from others?
My coaching is underpinned by academic research combined with practical experience in Mental toughness. I use the notion that we all have struggles and obstacles and with improved mental toughness (particularly critical thinking, and competence building) we can manage these and scaffold through relevance, to remarkable to rare – where we start to make a unique contribution and create new value.
What according to you has been the single most important thing that has contributed to your success as a coach?
The ability to change my mind, because of experiences in the speaking industry and the critical thinking lessons of mental toughness made me aware I was not a victim. I can make a difference in my life and help others make a difference in theirs through humility, inspiration and kindness.
Sujata Mukherjee is a Certified & Internationally Licensed "Heal Your Life" Workshop Facilitator/Teacher & Seminar Leader. She is a Cognitive Behavioral Therapist from School of Natural Health Science, Berkeley's Square, U.K. accredited by International College of Holistic Medicine (I.C.H.M.), an NLP practitioner, a certified Mindfulness Instructor, a Time Management and Stress Management Consultant.
She is also a Globally Certified and 'Expert Rated' Life Coach for Personal Empowerment and Wellness. Sujata with a Masters in Human Resource Management and backed by a creative bent of mind, has a very rich work experience of 25 years out of which the first 2 years, as a teacher of B-School, next 8 years in various roles in the hard core corporate sector in Human Resource and the last 15 years in exploring and applying techniques for realizing human potential.
Peyush is a coach, blogger and a motivational speaker with clients ranging from top corporate executives, businessmen, entrepreneurs to students and homemakers. As a life coach, She helps people with relationship and depression-related issues. She incredibly blends science into spirituality to create miraculous results.
She is an Arhatic Yogi and practitioner of several modalities of Neuro Linguistic programming (NLP), Angel Healing, EFT, Pranic Healing and Reiki. Using these tools, she helps her clients overcome their barriers and accomplish lifechanging results. Peyush is an author of a path breaking book – Life Beyond fears.
Ronny is a keynote speaker and event host for corporate and sports events and has worked live with more than 5 million people worldwide over the course of his career. He loves to incorporate the human and emotional component into his speeches to create, together with the audience, unique and extraordinary emotions they will remember forever.
Founder & CEO of Arka Leadership, an organization committed to develop authentic leaders in the world. Founder President for International Coach Federation Mumbai Chapter; pioneer leadership coach in India; first woman professional to be recruited by Arthur Andersen, Delhi; Author and Motivational Speaker who shares her insights from her journey of transformation.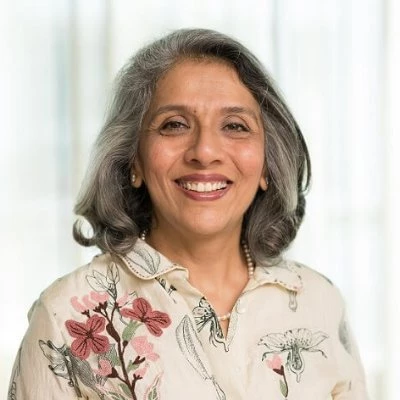 Born in the North East of England, now residing in Leeds. 'Lee from Leeds' is a multi-generational and creative communicator, with 20 years of experience. Lee has spent his life and work researching and speaking in many different settings such as prisons, schools, a cruise ship (just the once – no sea legs!), organisations and businesses.

He isn't a "celebrity" speaker, he's never bungee jumped (while playing the nose flute) from the summit of Everest, he doesn't have an Olympic gold medal – in fact he doesn't even like camping very much.
Over 30 years of experience developing winning high-school basketball teams, including 428 career victories, sets the stage for the unique credibility and power of Coach Jim Johnson's message.Many speakers talk about leadership, but it's rare to find a speaker who has, quite literally, lead thousands.
A future where people passionately pursue their dreams with the resilience to overcome any challenge. Described as a speaker "no one will ever forget," I show audiences around the globe how to inspire enthusiasm and build authentic confidence. With the goal of showing people how to go home from work every day feeling excited for tomorrow, I teach how to courageously tackle new challenges with creativity and unrelenting drive.
Jeffré Phillips is a highly experienced serial entrepreneur with extensive experience in a variety of national and international industries. He's been a business strategist for over 30 years. He's a Television Actor, a Film and Television Writer & Producer, a New York Times Best-Selling Author, a Two-Time Billboard Hit Songwriter & Producer, a Concert Promoter & Producer, an Executive Producer of several hit episodic television shows and the Executive Producer of the critically-acclaimed, Oscar-contending film, "Dancing In Jaffa."
Marsha Weiner is an International Business Consultant, Corporate Trainer and Motivational Speaker. She founded THE CORPORATE COACH in 1991, and is a pioneer in the field of executive business coaching. Her executive business coaching and business consulting is designed in commitment based, action oriented format
Jim Miller coached for 37 years. He spent the last 22 years at Wartburg College, a Division III school in Iowa. Miller coached 10 National Championship teams and 8 runner-ups. He had 37 individual NCAA National Champions. His dual meet record was 413-34.
Miller won the National Coach of the Year Award 5 times in Division III and was twice awarded the All-Division Dan Gable Coach of the Year Award from Win Magazine.
There you have it, you've just read about the industry's top Motivational coaches.
What has been your biggest takeaway from this?
Let me know in the comment section below.
It's massively inspiring to see these coaches achieving so much; living a life of abundance and freedom while making a positive contribution to the lives of countless people.
Although apart from getting inspired by them, there is 1 more valuable takeaway you can gain if you simply observe each of these successful coaches.
And this is the secret to unlocking exponential income from your coaching — to treat it as a business.
We Start Coaching Because We Are Passionate. But The Reason Coaches Last Is They Treat It As A Business.
By leveraging technology, it's easier than ever to start your own online coaching business.
Our highest-rated course lays the necessary foundations for this for you. This is a paid course but you can register for FREE for a limited time here.
Do you think you or a coach that you know deserves to be featured as a top Motivational coach? If yes, then fill out this form and we will consider your application and get in touch with you for the next steps.