Blog » Top Coaches » The Top Manifestation coaches
THE TOP MANIFESTATION cOACHES
A manifestation coach is someone who helps other people to come up with realistic and achievable financial goals and then goes on to help them achieve those goals. This can involve helping people to come up with goals that they really want to achieve, as well as helping them to achieve them. A great manifestation coach will help you to think big, and then to create a step-by-step plan to achieve those big goals.
They teach you how to make money with the law of attraction. Some coaches also offer meditation, and some offer assistance to help you with your dreams. The law of attraction is at work in everything you experience. It's at work, in your relationships, your finances, your wealth, your health, and your happiness. It's at work in your failures and your setbacks, too. If you can understand the Law of Attraction, you can use it to create your reality.
Each manifestation coaches, each with their exceptional style trying to help the clients manifest financial goals, and asked them what's extraordinary about their coaching and what has endorsed their massive success.
Do you think you or a coach that you know deserves to be featured as a top manifestation coach? If yes, then fill out this form and we will consider your application and get in touch with you for the next steps.
Persis is everyone's favorite manifestation coach these days among individuals who use her scientific teachings to manifest. She has an impressive 99% success rate among her personal clients and touts a scientific approach to the spiritual practice of manifestation. She has a background in science, quantum physics, and a degree in surgery which allows her to bring what she calls the "fact checked" version of manifestation to the legion of followers that have reaped success with her teachings.
Her teachings have been said to be a cross of the great Dr. Joe Dispenza and the American Philosopher Neville Goddard. She has a unique, raw, and authentic approach to manifestation, what her journey has been like, and also debunking many manifestation myths. Her success stories range from her aiding her client to heal his cancer and life-threatening blood clot in 4 days, to manifesting soul mates, curing autoimmune disorders, and aiding her client to close on a 1.2-million-dollar deal in her business and everywhere in between.
What do you do differently or how is your coaching different from others?
I marry my heavy scientific background with my spiritual awakening to speak on the most accurate, foolproof manifestation teachings of any creator on any platform. I pride myself in putting out very accurate manifestation teachings as when I went on my spiritual journey through the Law of Attraction and Law of Assumption community I vocalized how frustrating it was to find information and teachings that weren't actually working nor allowing me to solve many of the problems in my life that I came into manifestation to gain clarity on.

It wasn't until I found Dr. Joe Dispenza that manifestation made sense, coupled with the teachings of Neville Goddard. I felt frustrated and misled many times in my spiritual journey with the false teachings I saw that I was under the assumption could fix many of my problems but the answers were much deeper. When I started using physics, I never felt more at home! Because science is a foolproof law. And when I manifested this way, I never failed. My success stories often come on my live and preach to the thorough, education driven experience they have with working with me.
What do you do differently or how is your coaching different from others?
What has allowed me to have the steep number of success stories I have achieved in my short period of time has to be credited to myself having a thirst for knowledge, and fundamentally being consumed with educating myself so highly to not only become my own coach, but to become others. My whole life I've always had the mentality of wanting to be better, do better, accomplish better, and so much more. I've achieved high distinctions in my personal and professional life stretching from my professional degree to distinctions from the White House. However, lasering in on quantum physics, it cannot be omitted, it just is.

It does not discriminate against race, gender, religion, socio-economic status. Hence why I've never felt more at home teaching other individuals how to manifest using these teachings as I never fully resonated with the teachings of allowing the power to be outside of you and always resonated with the power of being within you. And I believe that is what has allowed me to produce a greater and higher volume of success stories teaching people how to manifest in a way where they have no way to fail. There's no manifestation too big or too small when using science as long as you complete and work on what I refer to as my manifestation equation. A teaching I go by as I walk my followers through how to "solve for their manifestation" using the equation, which has aided thousands to get their desire.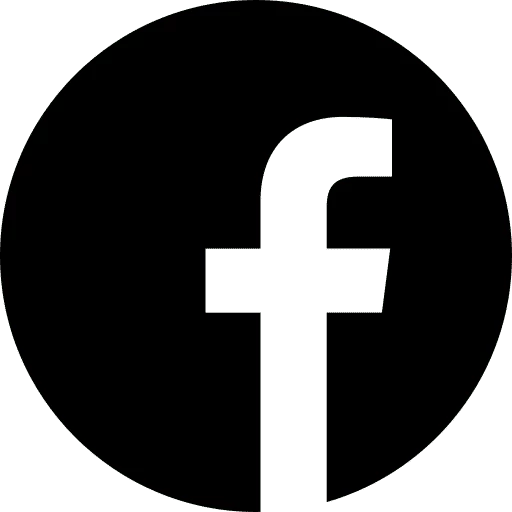 I'm Juliette Kristine Conner – Award Winning Manifestation Coach & Intuitive Healer. You've been guided here because you want more for yourself than your current life situation… You want to manifest more love, money, success and abundance. BUT YOU ALSO DON'T WANT TO CONTINUE HUSTLING & STRUGGLING TO GET IT! And let's face it, if you didn't have to keep working 15 hour days or pushing and striving so much for your dreams to manifest you'd happily take it!
Spirituality + strategy I know you are here to create wild impact and income in this lifetime, and it's my role to hold space for you to step into all of it. Hey beauty, I'm Taylor Rae – Business + Manifestation Coach, Abundance Mentor + Soul Expander, here for women ready to call in the desires they came here for.
I've been featured on Kajabi, Teachable and Yahoo Finance and I'm best known for my ability to blend the divine feminine with the sacred masculine when it comes to creating abundance, freedom and impact. I take the spirituality and the strategy, the action and the alignment, the woo and the work – and I show you how to use it to tap into all you are so worthy of.
Dr. Cherelle R. Simmons Chin, SLPD CCC-SLP, PLCC Dr. Cherelle R. Simmons Chin is a Speech-Language Pathologist (SLP), Manifestation Coach, and Social Entrepreneur. Dr. Chin was born and raised in the city of Philadelphia, PA., and is the oldest of 4 children. She earned both her Bachelor and Master of Arts in Communication Sciences and Disorders from the illustrious, Hampton University in 2012 and 2014, respectively.
Shortly after graduation, she left Virginia and fulfilled her childhood dream of moving to Florida. This is where she eventually went on to earn her Doctorate in Speech-Language Pathology from Nova Southeastern University.
Maria Concha is a Mindset + Manifestation Coach, Speaker and founder of "Manifesting Ninja", a lifestyle brand that empowers women to manifest more Confidence, Self-belief and Abundance with ease. After a decade of doing this work, she has created a manifesting method that is accessible and flexible for anyone looking to feel and see the benefits daily.
Hey! I'm Jessica. I'm a certified mindset and manifestation coach helping female entrepreneurs overcome limiting beliefs, cultivate unshakable confidence, and call in more clients + cash.
Hi loves! I'm Lea Fuentes, a certified clinical hypnotherapist + Manifestation coach specialized in Hypnosis, EFT tapping and Timeline release.
About Juliet Healer. Coach. Mentor. Speaker. Author. People often see me as a confident person. As a child though, my sensitivity to other people's energy made me a perfect target for bullying. As an adult my sensitivity is now something I utilise every time I work with a client to tune into their energy and find out what's at the root of their problems and difficulties.
I am a manifestation coach based in Las Vegas, NV. I help business women upgrade their mindset around money and help them manifest more income easily on a consistent basis. I'm a content creator, social media marketing expert, and certified Law of Attraction Coach. I've been actively manifesting for many years but I became completely aware of the law of attraction in 2015.
That's when my first business venture began. Since then, I've started up a new business each year but failed every time. I didn't make a single sale throughout my journey and I felt defeated. At the end of 2018, I circled back to the law of attraction and became conscious of every thought, word, and action I took. After 2 years of studying LOA, actively paying attention to what I do, implementing what I learned throughout the years, and being intentional with my energy, time, and actions, I began manifesting and checking off things off of my vision board!
Matt Cooke is a manifestation coach with a devoted following of nearly 160,000 on social media. He guides his clients to tap into their full potential and create a life that reflects their deepest desires. Matt is deeply passionate about his work and fully committed to the success of his clients, making him the perfect guide for anyone ready to transform their lives and live their best life.

My coaching is truly transformative, as it is rooted in my personal experience. After losing my mother in 2017, connecting with her and experiencing a spiritual awakening, I gained a deep understanding of the realm beyond our senses. This allows me to guide my clients on a powerful journey to reprogram their subconscious and create a new reality that reflects their deepest desires. Through my 8-week coaching experience, I help my clients get clear on their goals, build a personalised action plan, and hold them accountable. I am accessible to anyone, not just those who are already spiritual.
The single most important thing that has contributed to my success is my ability to form deep, authentic connections with my clients. By creating a safe, and open space for my clients to explore their desires, I am able to truly understand their needs and help them overcome their fears and self-limiting beliefs. I am not bound by a rigid structure, but rather adapt my approach to meet the needs of each client. This personalised and compassionate approach has allowed me to make a meaningful impact in the lives of my clients and solidify my reputation as a successful coach.
I am a master mindset coach, manifestation coach on a mission to help others tap into their limitless potential and manifest a life beyond their wildest dreams.
There you have it, you've just read about the industry's top manifestation coaches.
What has been your biggest takeaway from this?
Let me know in the comment section below.
It's massively inspiring to see these coaches achieving so much; living a life of abundance and freedom while making a positive contribution in the lives of countless people.
Although apart from getting inspired by them, there is 1 more valuable takeaway you can gain if you simply observe each of these successful coaches.
And this is the secret to unlocking exponential income from your coaching — to treat it as a business.
We Start Coaching Because We Are Passionate. But The Reason Coaches Last Is They Treat It As A Business.
By leveraging technology, it's easier than ever to start your own online coaching business.
Our highest-rated course lays the necessary foundations for this for you. This is a paid course but you can register for FREE for a limited time here.
Do you think you or a coach that you know deserves to be featured as a top manifestation coach? If yes, then fill out this form and we will consider your application and get in touch with you for the next steps.