Blog » Top Coaches » The Top Lifestyle coaches
THE TOP LIFESTYLE COACHES
A lifestyle coach is a certified professional who helps people to decode their dreams, identify their strengths and weaknesses, create and achieve their goals, improve their emotional and physical health, deepen their relationships and take control over their lives and provide them with a life they truly love.
Lifestyle coach provides education and support to his/her clients. This can be done in a wide variety of fields.
When it comes to personal finance management, health and fitness, and financial planning, the coach provides tips and guidance to his/her clients.
Each lifestyle coaches, each with their detailed style trying to help the clients hope for a positive and healthy lifestyle, and asked them what's extraordinary about their coaching and what has endorsed their massive success.
Do you think you or a coach that you know deserves to be featured as a top lifestyle coach? If yes, then fill out this form and we will consider your application and get in touch with you for the next steps.
Meet Sonal Sheth Zawahri, an award-winning author, strategist, trainer, and emotional intelligence (EI) coach who empowers individuals and teams to tap into their full potential. Through her strategic coaching, Sonal teaches the power of EI to build confidence, strengthen leadership skills, and foster inclusive cultures for clients including Roche, Eli Lilly, and SHRM. Her cutting-edge training programs inspire and motivate while building a culture of positivity and inclusivity. Whether presenting live or virtually, Sonal's dynamic personality and infectious energy leave audiences feeling inspired and ready to take on the world.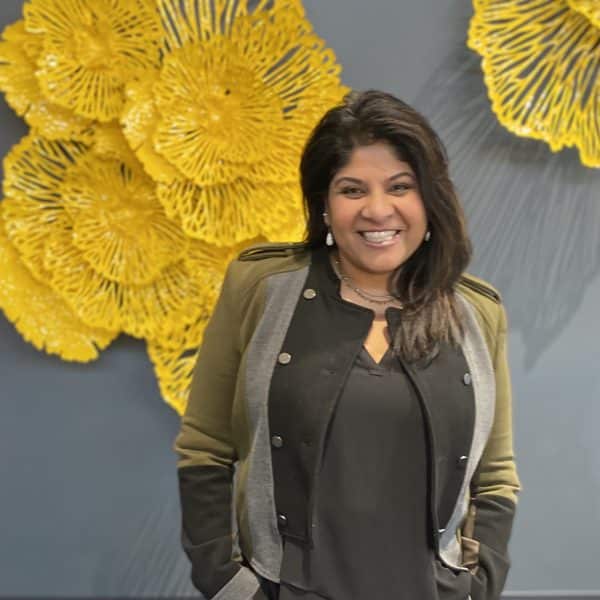 What do you do differently, or how is your coaching different from others?
My ability to deeply connect with each client and share my authentic experiences is the foundation of my coaching success. By using my S.T.R.E.T.C.H. and Emotional Intelligence models, I help clients overcome blind spots that hinder their success, while strengthening their leadership, confidence, and goal-setting skills. My S.T.R.E.T.C.H. process guides clients through self-awareness, tone/attitude ownership, reflection, engagement, committing to taking action, change management, and harnessing the power of their experiences. By building an authentic model of themselves, clients can achieve their goals and create the life they want. Through coaching, I empower individuals to develop the mindset and skills needed for personal and professional fulfillment.
Alicia Sirkin is a Personal Life Coach based in Miami, FL and Aspen, CO. She works with clients who want to better their lives and feel more empowered. Alicia offers structured guidance to make tough life decisions, such as when making career/life changes, managing difficult relationships, feeling stuck, looking for direction, coping with health issues or feeling indecisive, unworthy, scattered or lost.
I've created a tested and proven program that's designed to increase your productivity, deepen your relationships, generate more spontaneous fun, and boost your overall fulfillment and happiness. Using my "Life by Design" strategy, I'm able to help you get more of whatever you want, whenever you want with only a few short phone sessions each month.
One of the first things clients notice after implementing protocols Nicole prescribes is that their energy levels improve, they have less bloat and many of their chronic symptoms or conditions are reduced or completely gone. Our bodies are made to live off the land and sea…they are not made to break down chemicals and the ingredients you see in processed man-made foods.
When people are ready to change they will. Changing your lifestyle and the foods you eat daily, is one of the hardest things to do but she can attest that in the end it is worth it. If you are ready to transform your lifestyle and put in consistent hard work, are sick of being sick or in pain, want to look and feel your best no matter what your age, than Nicole can coach you in your journey to better health and move you closer to your dreams.
Sunny Life Coaching Coaching PlanAlong with Sunny Life Coach Traditional Coaching Programs we offer online programs utilizing email, text, phone and face-to-face Zoom sessions. We also offer individual pay as you go pricing for email & text.
In my coaching practice, I believe it's important to know your "why". This is essentially your purpose for doing what you do. It's the beating heart behind every word you write, every line you draw, every conversation you have. It's the magic that pumps authenticity and integrity into your work. It comes from a very real place and shines through like great rays of sunlight in everything that you do.
Our club tours take us to some of the best lifestyle on premise and off premise clubs in the nation including Trapeze Ft lauderdale and Atlanta, CouplesXscape, Hub City Select, EC Oasis, PlayersDFW in Dallas , Players Club in San Antonio, Club Sapphire Washington State, The Friends Club in Austin Texas, Colette Clubs in Austin, Dallas, Houston and New Orleans, Club Twist in San Francisco and ClubFA in Southern California.
Amanda is a dedicated Lifestyle Coach, Fitness Trainer, and Professional Artist. Her positive attitude and electric energy create a judgement-free vibe where you will feel inspired and empowered to live your best life. She inspires her clients to find health and wellness through an active, holistic lifestyle. As a native Jersey gal, she brings her fierce and inspirational energy to every endeavor. After years of experience in the entertainment industry, Amanda quickly learned the importance of well being. She holds BA's in Psychology & Communication Studies, as well as an interdisciplinary concentration in Law & Society, from The College of New Jersey. Amanda is also Master Certified as a Nutrition and Wellness Coach through the Nutritious Life Studio as well as Board Certified as a Holistic Health Practitioner in NJ. She looks to develop a comprehensive roadmap to your health, weight management, and wellness goals. Amanda will help you achieve sustainable behavior change to foster ongoing healthy habits.
I help individuals transform their lifestyle for long-term healthy living. My coaching focuses on creating a customized lifestyle plan that is inclusive of your fitness, nutrition, and self-care routines. Together we'll assess your food habits, diet, medical history, exercise regimen, stressors, sleep habits, as well as likes and dislikes. The goal is to nurture one's mind and body with a balanced approach that will provide a roadmap for long lasting vitality to dominate healthy living.
The single most important thing is meeting my clients where they are at because we all have different demands, schedules, and resources that impact our daily regimen. There is no one size fits all when it comes to improving well being so it's vital to consider all aspects of one's lifestyle to help them reach their personal goals. I work closely with clients to check-in, track their progress, and provide ongoing support throughout the coaching program.

There you have it, you've just read about the industry's top lifestyle coaches.
What has been your biggest takeaway from this?
Let me know in the comment section below.
It's massively inspiring to see these coaches achieving so much; living a life of abundance and freedom while making a positive contribution in the lives of countless people.
Although apart from getting inspired by them, there is 1 more valuable takeaway you can gain if you simply observe each of these successful coaches.
And this is the secret to unlocking exponential income from your coaching — to treat it as a business.
We Start Coaching Because We Are Passionate. But The Reason Coaches Last Is They Treat It As A Business.
By leveraging technology, it's easier than ever to start your own online coaching business.
Our highest-rated course lays the necessary foundations for this for you. This is a paid course but you can register for FREE for a limited time here.
Do you think you or a coach that you know deserves to be featured as a top lifestyle coach? If yes, then fill out this form and we will consider your application and get in touch with you for the next steps.