Blog » Top Coaches » The Top Life Purpose coaches
THE TOP LIFE PURPOSE COACHES
A life purpose coach helps individuals and organizations to discover their life purpose, set goals, and design a roadmap towards achieving it. A life purpose coach helps you identify how your life purpose aligns with your skills, experiences, and natural talents. Once you have a clear idea about your life purpose, you can use the life purpose assessment to define your life purpose statement.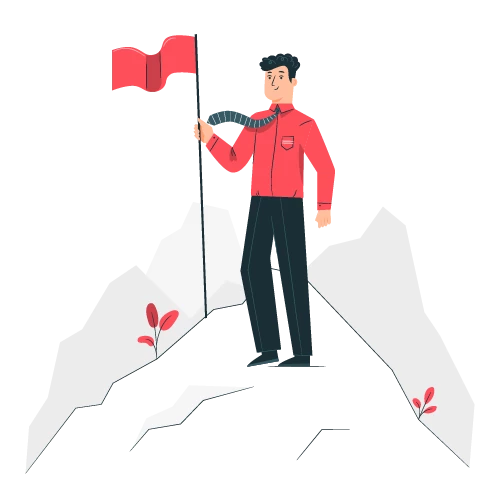 A life purpose coach helps people find clarity for the direction of their life. It's about helping people find their sense of purpose and identity, taking action steps to feel more fulfilled, and bringing in more money through doing the things they love. A life purpose coach helps you to find yourself by discovering your core values and beliefs.
Each life purpose coaches, each with their unique style trying to help the clients find true life purposes, and asked them what's extraordinary about their coaching and what has endorsed their massive success.
Do you think you or a coach that you know deserves to be featured as a top life purpose coach? If yes, then fill out this form and we will consider your application and get in touch with you for the next steps.
I'm an entrepreneur, life and business coach, and transformational facilitator. I work with people who have many of the outer markings of success, but who are internally restless and unfulfilled.Does that sound like you? It certainly was me. For most of my 20s I felt a deep sense of emptiness at my core. Six figure jobs; prestigious fellowships; partners who checked the boxes … none lasted.
At 27, I was a depressed and angry mess. I had no direction in life.I'll save the longer version for later; let me get to the point. I've totally transformed my life over the last six years – my health, my relationships, my personal fulfillment – and have helped hundreds of other people do the same.
Being My Purpose is a social enterprise whose mission is to empower people to know and express their purpose every day, with confidence, creativity, and courage. Through purpose coaching, inner empowerment education, intuitive guidance, and online resources, we give people the knowledge, tools, and supportive family to share their unique gifts with the world.
We believe all people, of any background and stage of life, deserve to have the support to take inspired action, so we fund programs for adults and youth in need so that they may realize their life's purpose.
My Envision, Empower, Execute framework is the key to growing a thriving business and living a fulfilling life. It allows you to get crystal clear on your purpose / vision for your life & business; to overcome your limiting beliefs and self sabotaging behaviors; and to take consistent, focused, action that drives the kind of results you've been dreaming of.
I'm a coach, facilitator, and award-winning intercultural educator committed to transforming the world, from the inside-out.My goal is to empower you to cut through the confines of cultural conditioning, overcome your fears, and authentically express the truth of who you are with courage and confidence.
I help people and organisations overcome whatever challenges they're facing and get them feeling great Building strong internal foundations in this way is an essential pre-requisite to taking your life to the next level, and to finding.
It is my passion to partner with authentic souls just like yours who want to elevate personally and live a purposeful life. This means a life of attention, intention, and choices that cause you to live on your terms and stay true to your genuine self.
As a world traveler, first-generation college graduate and homeowner, dog-mom, full-time digital nomad, fitness fanatic, and self-growth devotee, I have realized that it is indeed possible to shoot for the stars and have it all. The only limitations are within yourself and once you break through the challenges and fears, the forward progress for a life well-loved and well-lived is attainable.
Hello, I'm Constantine, a certified Life Coach and Business Coach. I was born and raised in Greece, and spent a great deal studying and working in the UK, until I returned back to my home country. I received my main training from the Universal Coach Institute which is an ICF-accredited institution.
Of course, a life coach's journey is never-ending this is why I have followed up my training with a list of specialisation certifications ranging from NLP practitioner diplomas, to CBT and Positive Psychology, and further ahead to online courses authorised by Harvard, Yale and the London Business School. A partial list of my certifications is provided below, on this page.
There you have it, you've just read about the industry's top life purpose coaches.
What has been your biggest takeaway from this?
Let me know in the comment section below.
It's massively inspiring to see these coaches achieving so much; living a life of abundance and freedom while making a positive contribution in the lives of countless people.
Although apart from getting inspired by them, there is 1 more valuable takeaway you can gain if you simply observe each of these successful coaches.
And this is the secret to unlocking exponential income from your coaching — to treat it as a business.
We Start Coaching Because We Are Passionate. But The Reason Coaches Last Is They Treat It As A Business.
By leveraging technology, it's easier than ever to start your own online coaching business.
Our highest-rated course lays the necessary foundations for this for you. This is a paid course but you can register for FREE for a limited time here.
Do you think you or a coach that you know deserves to be featured as a top life purpose coach? If yes, then fill out this form and we will consider your application and get in touch with you for the next steps.