Blog » Top Coaches » The Top Law of Attraction coaches
THE TOP LAW OF ATTRACTION COACHES
Law of Attraction coaches are coaches who guide individuals to attract things in their life by applying the Law of Attraction. Whatever you think about things and events, whatever you feel about things and events, and whatever you do becomes your reality. They help you to shift your mindset and get you the things you want in life.
A Law of Attraction coach, while they can help you in many other ways, is someone who helps you to stay focused on your goals and to not allow distractions to get in your way.
The Universal Law of Attraction means that you are always drawing into your life whatever you are thinking about. If you want to improve your life, you'll want to improve your thoughts.
Each Law of Attraction coaches, each with their different style trying to help the clients draw positivity in their lives, and asked them what's extraordinary about their coaching and what has endorsed their massive success.
Do you think you or a coach that you know deserves to be featured as a top Law of Attraction coach? If yes, then fill out this form and we will consider your application and get in touch with you for the next steps.
I wanted to learn all I could about the law of attraction and how to increase happiness through changing our thought processes. So still listening to Abraham-Hicks material, I also added on Cognitive Behavioral Therapy courses, and a Yale course on the Science of Well-being. I've also studied Ho'oponopono and Reiki.
I combine all these areas of study to help others work through changing their thoughts (from predominantly negative and limiting ones to more beneficial ones) in order to attract the life they actually want with as little bumps as possible. Although I know that for a caterpillar to fly there has to be a metamorphosis, we, as humans, usually tend to hate change.
After all these lemons life had thrown at me, I learnt to make lemonade. I've developed tools and mindset strategies that, no matter what, allow me to live each day with presence and purpose. The curve balls have helped me to cultivate a success mindset, become a stronger player in the experience of life and wiser with it too.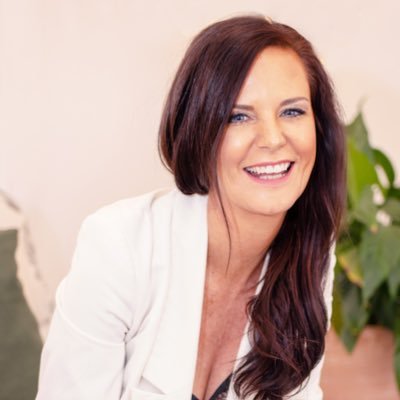 Christy Whitman is the channel for The Council, spiritual mentors here to spread the message of Quantum Energy Mastery. Christy & The Council teach classes, meditations and provide private sessions to help clients feel more aligned with their Divine Design of well-being, abundance, success and loving and supportive relationships.
Since my very first job at a barber shop at age 16, I've worked with people from all walks of life as a beauty industry professional. I always excelled and exceeded expectations in my chosen field and even went on to become an educator for the #1 nail product company in the world.
I was admired and appreciated by my clients and industry colleagues for my wisdom, skills, talent, professionalism and integrity. In this world, all my validation came from my performance and my over-achieving perfectionism.
The Law of Attraction is the most powerful law of the Universe governing human life on Earth. It is all about vibrations and frequencies. The essence of knowing the Law of Attraction is to learn to become an unconditional joyful being and thereby live our greatest life. If one has to master the deliberate manifestation of his desires, he has to first learn to manage his vibrations in all the conditions and that's what our attempt is at 'Gargi's Paradise – Be the Magnet of Love * Joy * Abundance'.
With Ageless Vibe, I have combined my knowledge and experience as a Law of Attraction Coach with my previous experience and passions of Beauty, Skincare, and Fitness to bring you exciting and valuable products and information that can help guide you in creating the most ageless version of yourself from the inside out… no matter your age!
I wanted to be able to manifest whatever I wanted and then show others how too! The Law of Attraction and the Universe were never meant to be a secret, they are here for all of us. And I'm here to show you how.
Hi there! Welcome to my site. What follows is my journey with conscious creation and how these teachings allowed me to manifest my most desired reality–self-employed world traveler who can go wherever I want for as long as I want, being a coach sharing my passion for personal growth and spiritual teachings. I explain why I do what I do and my approach to working with this most life-changing teaching.
"My transformation: from disempowered to empowered, from blame to ownership over myself and my experience, from chance to choice, from hoping to belief. I broke through another level of self-love that meant I was ready to step into that future self. I changed the way I speak, the way I think, the way I respond. I changed my entire relationship to the people in my life and their influence over me."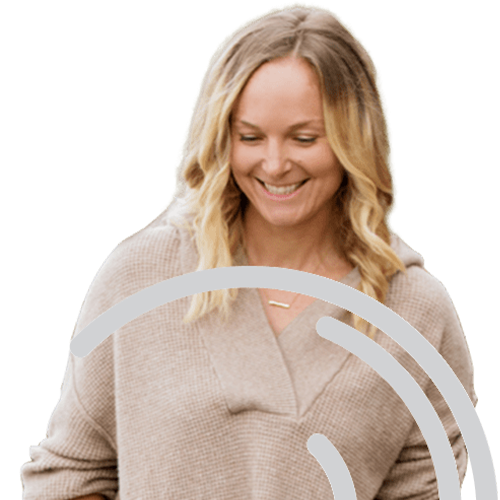 There you have it, you've just read about the industry's top Law of Attraction coaches.
What has been your biggest takeaway from this?
Let me know in the comment section below.
It's massively inspiring to see these coaches achieving so much; living a life of abundance and freedom while making a positive contribution in the lives of countless people.
Although apart from getting inspired by them, there is 1 more valuable takeaway you can gain if you simply observe each of these successful coaches.
And this is the secret to unlocking exponential income from your coaching — to treat it as a business.
We Start Coaching Because We Are Passionate. But The Reason Coaches Last Is They Treat It As A Business.
By leveraging technology, it's easier than ever to start your own online coaching business.
Our highest-rated course lays the necessary foundations for this for you. This is a paid course but you can register for FREE for a limited time here.
Do you think you or a coach that you know deserves to be featured as a top Law of Attraction coach? If yes, then fill out this form and we will consider your application and get in touch with you for the next steps.