Blog » Top Coaches » The Top High-Performance Coaches
The Top High-Performance Coaches
A high-performance coach helps his/her clients in unlocking their full potential and performing their best. Anyone from a business owner to a normal student can hire a high-performance coach to bring out the best of them.
Many people feel that they are not able to perform as much as the potential they have.
And for those people, a high-performance coach can be a significant mentor to bring out their full potential and increase their productivity.
Each high-performance coach with their custom style trying to help their clients gain success in all forms, and asked them what's unique about their coaching and what has endorsed their massive success.
Do you think you or a coach that you know deserves to be featured as a top high-performance coach? If yes, then fill out this form and we will consider your application and get in touch with you for the next steps.
Dr. Floyd Spence is an author, high-performance coach, and speaker specializing in mindset and optimal human performance. He trains individuals and teams to develop the skill set and mindset necessary for developing mental toughness, grit, resilience, confidence, and high-level success. Today, Dr. Floyd shares his message on reaching one's highest potential worldwide through coaching, training, and keynote speaking.
What do you do differently or how is your coaching different from others?
I help business leaders, executives, high achievers, athletes, and public figures achieve their goals faster and with sustainable results. My coaching approach draws from the fields of psychology, neuroscience, and sports science to help these ambitious professionals train their mindset and develop high-performance habits, so they may reach their highest potential and achieve their impossible goals.
What according to you has been the single most important thing that has contributed to your success as a coach?
The single most important thing that has contributed to my success as a coach is the SOAR (Self-awareness, Optimization, Action, Review) coaching model that I developed, which is now getting my clients stellar results. The "self-awareness" component of the model seeks to help individuals become conscious of their current personal or professional state. The "optimization" component leverages the client's ideas and resources to create a strategic plan. Finally, the "action" component is about executing the plan, and the review component is about assessing the outcome to ensure the client is getting their desired results.
I help High Performers and top Executives develop and live happier lives. Coming from a finance background, I have a unique view of how coaching should be delivered. Yes, you have huge potential, but we will never be able to harness it if we don't measure it. And that's why I created the Global Performance Index – so you can always have clarity around your growth and the ROI of your investment.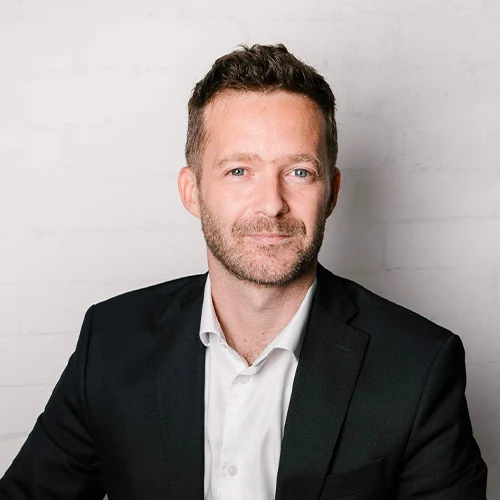 I learned firsthand about the fragility of life some years back when I nearly lost mine while on holiday—a blissful couple weeks full of laughter, new things, and a welcomed getaway from a work-life routine that was anything but balanced. In an unfortunate turn of events, however, on a return from a day trip our van was involved in an accident that took four lives of our group of six.
It shook me to the core and permanently changed who I was.
What followed was a period of deep sorrow and confusion. In due course and with much hard work, I thankfully found the silver lining in that cloud. Gratitude and acknowledgement for my miraculous survival and recovery slowly emerged, resulting in a dramatic shift in my perspective. The experience not only made me question my life's purpose but it also cemented a resolve to really make count the gift of my second chance. The details on how I would make that happen were still far from clear…
Hi, I'm Stephanie Barros, Certified High Performance Coach, wife, mother and wearer of many hats. My 25 years in the corporate environment saw many changes in my role, function and industry but what remained constant was my passion for helping others discover and EXPLODE their potential.
Whether it's a new job or an increased level of confidence, my greatest feeling of joy and satisfaction is seeing others really achieve.
There you have it, you've just read about the industry's top high-performance coach.
What has been your biggest takeaway from this?
Let me know in the comment section below.
It's massively inspiring to see these coaches achieving so much; living a life of abundance and freedom while making a positive contribution in the lives of countless people.
Although apart from getting inspired by them, there is 1 more valuable takeaway you can gain if you simply observe each of these successful coaches.
And this is the secret to unlocking exponential income from your coaching — to treat it as a business.
We Start Coaching Because We Are Passionate. But The Reason Coaches Last Is They Treat It As A Business.
By leveraging technology, it's easier than ever to start your own online coaching business.
Our highest-rated course lays the necessary foundations for this for you. This is a paid course but you can register for FREE for a limited time here.
Do you think you or a coach that you know deserves to be featured as a top high-performance coach? If yes, then fill out this form and we will consider your application and get in touch with you for the next steps