Blog » Top Coaches » The Top Conflict coaches
THE TOP CONFLICT cOACHES
A conflict coach is an individual who will coach you through a difficult situation while also giving you constructive feedback. They will help you become more aware of the situation and the appropriate actions. They may ask you questions, have you tell the facts of the story in different ways, ask you to role-play, or even ask you to do writing exercises.
Conflict coaches do not take sides and do not give you advice. Their job is to help you be more aware of what's going on and to help you learn how to resolve conflicts of all kinds. A conflict coach can help keep you out of court and can help you resolve a dispute satisfyingly.
Each conflict coaches, each with their distinctive style trying to help the clients to resolve conflicts, and asked them what's extraordinary about their coaching and what has endorsed their massive success.
Do you think you or a coach that you know deserves to be featured as a top conflict coach? If yes, then fill out this form and we will consider your application and get in touch with you for the next steps.
Mediation4 is run by Marc and Kathy Reid. Mediation4 is based in Berkshire in the Thames Valley and supplies mediation services and conflict management training to the whole of the UK.
Marc is an experienced professional workplace mediator and conflict management trainer. He is author of the book "DIY Mediation. The Conflict Resolution Toolkit for HR" and co-author of "8 Stages of Workplace Conflict".
I'VE EXPERIENCED, AND CONTRIBUTED TO MY FAIR SHARE OF POOR LEADERSHIP AND DESTRUCTIVE CONFLICT IN MY 20 YEARS IN BUSINESS.
I'm on a real mission to eradicate both in the world of work through my work with leaders and their teams.
Hopefully, we will create some positive ripples in the wider world.

My training in a wide range of psychological, coaching and communication approaches allows me to flex and adapt my approach to meet your specific and unique needs, supported always by a supportive yet heavily results-focused style of coaching.
My goal is that you treat those around you with deep respect, epic kindness, and high emotional intelligence.
​By doing this, both you and those around you will feel valued, safe, and empowered to spring into unfettered creativity and unbridled productivity.

Your end result?
To become graced with more time freedom, a satisfying sense of contribution, and a big, fat bank account.
If you manage people, and want your staff to be considerate, thoughtful and get a LOT of work done; all the while paying holy homage to your masterful leadership, it's time we talk.
If you are a coach, and you want your clients to zealously refer you, convincing others how you've incomparably inspired their own amazing transformation, it's time we talk.
When emotions run high, there's a lot at stake and you disagree, it's hard to make the right choices.
To manage disagreements better, people need someone everyone can trust. Micro organisations have unique cultures. To understand the pressures, you need someone who has worked in a similar environment. You need quick and affordable results. The service has to fit your circumstances and help you find a solution that works for you.


Having owned and worked in family businesses and small charities, I know the special strains (as well as the joys) these bring. As a business and personal coach, I've seen charities struggling because directors don't get on, family businesses failing due to personality clashes and grief caused by disagreements. It was this that led me to study why people behave the way they do and train as a mediator.
Mediation involves having open and constructive conversations about conflicts. You control the process while the mediator acts as a guide, helping everyone move past moments that are stuck or in crisis. Everyone has the opportunity to voice their desires and grievances in a safe and neutral atmosphere. Mediation resolves issues and concerns in a less stressful way and also saves you a considerable amount of time and money.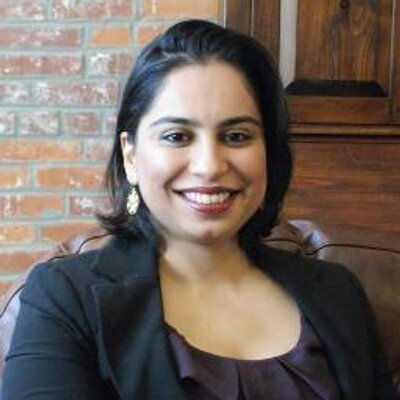 I know it sounds funny, perhaps odd, that I am enthusiastic and passionate about dispute resolution. I dislike seeing people struggle in conflict when workable solutions exist and they just don't know it.
My passion is to help leaders and dispute resolution professionals discover the path to resolution instead of a life in trouble.
Where did I uncover this pathway to resolution?

Well, having grown up in a family on the younger end of 9 children, to be seen and not heard, in the midst of a family-owned business, I saw plenty of high tensions, mismanaged conflict, and hurt relationships, sometimes beyond repair. A real loss to all impacted.
Given our Scandinavian heritage, we didn't deal well with conflict much less express real emotion. I didn't want to keep living that way and chose a pathway of education and line of work to make a difference with influence.
In spite of what I learned and experienced as I moved into my own adult career, I still faced my own hardships…closing down a business in the 1990's due to changes in laws, working with my employees to find new jobs, all while starting a family.
After rebounding, the recession of 2008 led to more setbacks with loss of contracts, leading to financial devastation, all while raising my two children as a single parent. Struggling to make ends meet was an understatement.
While these hardships challenged me to keep going, I had to get past my embarrassment and fear of being vulnerable, I sought out those ahead of me. Drawing upon mentors offering guidance and wisdom from their own experiences, I was inspired with courage and hope even in tough times.
Drawing upon a combination of life, education and career choices with 30 years of experience as a mediation and psychologist, I offer to those interested the lessons learned and proven strategies developed on how to make a difference. Today's work world and style of leadership require new courage, curiosity and insight, compassion, concern and commitment in ways never quite experienced.
Objective, strategic guidance to business leaders provides the cornerstone of K.T. Beck Enterprises, LLC.
Untangling dysfunction due to unresolved conflicts is one of the primary focuses of any conflict expert. Using a blend of executive coaching, conflict resolution, strategic planning, and team facilitation conflict is successfully addressed.

Eldercare Mediation is a specialty focus of K.T. Beck Enterprises. Eldercare Mediation is working with families who are navigating the often contentious decisions related to the aging process. The goal is to help family units develop stronger methods of communication and understanding of how the older adult wants to live out their life, making critical decisions in the best way possible to reflect that older adults' wishes.
Who I am & My Story
For over 15 years, I have worked with leaders locally and internationally at all different levels of crisis, business models and personalities, coming alongside them through their change, growth and transformation as they take the next step in reaching their full potential.
My focus and methodology for change is to help create more courageous individuals, as I believe in courage as a catalyst for change, pushing us to act, move forward, and power through challenges. I pride myself in being a passionate and committed coach, facilitator, entrepreneur and change maker.
My specialty is being a supportive and consistent force in helping my clients face their challenges head on and grow and develop because of them. I've been told I have a unique approach and specialized skillset in conflict resolution, helping my clients face and use their conflict for long term sustainable change. And the gift I always hope to leave my clients is inspiration and courage to tackle the unknown and whatever comes their way.
I'm Ben Ziegler, a collaboration & conflict management consultant, based in Victoria, BC (Canada). I also work as coordinator of a seniors' advocacy program serving Victoria-area low-income seniors.
This website serves as my personal blog, and is primarily focused on my conflict management and collaboration interests and work. To learn more about advocacy work
There you have it, you've just read about the industry's top conflict coaches.
What has been your biggest takeaway from this?
Let me know in the comment section below.
It's massively inspiring to see these coaches achieving so much; living a life of abundance and freedom while making a positive contribution in the lives of countless people.
Although apart from getting inspired by them, there is 1 more valuable takeaway you can gain if you simply observe each of these successful coaches.
And this is the secret to unlocking exponential income from your coaching — to treat it as a business.
We Start Coaching Because We Are Passionate. But The Reason Coaches Last Is They Treat It As A Business.
By leveraging technology, it's easier than ever to start your own online coaching business.
Our highest-rated course lays the necessary foundations for this for you. This is a paid course but you can register for FREE for a limited time here.
Do you think you or a coach that you know deserves to be featured as a top conflict coach? If yes, then fill out this form and we will consider your application and get in touch with you for the next steps.