Blog » Top Coaches » The Top Anxiety coaches
THE TOP ANXIETY COACHES
An anxiety coach is an individual who helps others overcome anxiety. An anxiety coach will typically have personal experience with anxiety and/or panic attacks and understand the feelings and thoughts that are associated with experiencing anxiety.
An anxiety coach is a therapist who specializes in anxiety management. When anxiety interferes with your day-to-day functioning, you can seek the help of an anxiety coach. It is important to understand that anxiety is not a mental illness but rather a natural reaction to stress. With the help of the anxiety coach, you can learn how to manage stress and anxiety, and how to overcome life's challenges.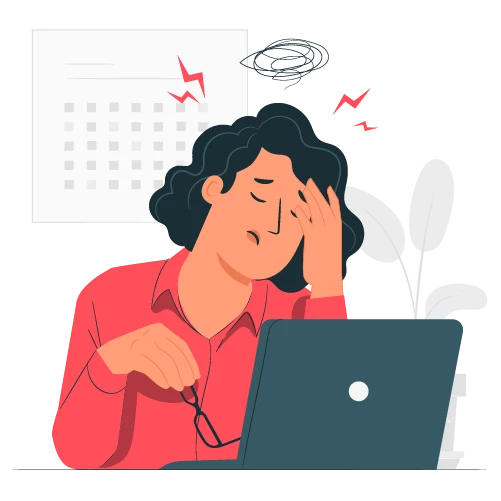 Each anxiety coaches, each with their excellent style trying to help the clients on coping up with anxiety and stress disorder, and asked them what's extraordinary about their coaching and what has endorsed their massive success.
Do you think you or a coach that you know deserves to be featured as a top anxiety coach? If yes, then fill out this form and we will consider your application and get in touch with you for the next steps.
I'm Sandy, your Stress and Anxiety Coach. I know what it's like to go from being my own worst critic to my own best cheerleader, and the immense relief, satisfaction and fulfillment that comes with it. We think we need to be hard on ourselves to push ourselves to be better, and it's the root of so much of our stress and anxiety. Let me show you a better way. I guide ambitious women and leaders to stop feeling like every day is a stress-filled grind so they can thrive as the happiest version of themselves.
On the outside, I had it all and was living my best life. Living in places like London, Italy and Vancouver and working as an Interior Designer for some of the most luxurious brands in the world. On the inside, I was battling an extreme phobia of disease and cancer, also known as hypochondria/carcinophobia. I visited many therapists / coaches around the world. Wherever I moved, I had a coach or therapist.
I would join seminars, self-help courses and anything that I could get my hands on to remove the blockage that was stopping me from moving forward and living my life. I read one book after another, hoping to get one step closer to peace. Peace in my mind, my body, and my soul is what I longed for.
I'm an international mindset and anxiety coach for millennials. I'm here to support you to find freedom from your anxiety so you can achieve your highest potential in life and business. As a certified EFT practitioner, NLP Elite Life Coach, soon-to-be hypnotherapist, and a certified as an Emotional Resolution (EmRes) practitioner, I use a range of tools and alternative healing modalities to help you navigate emotions that are getting in the way. Especially anxiety.
Hi, my name is Sally O'Hara. The Anxiety Coach. For many years, I have been around friends and family who have suffered from OCD, panic attacks, GAD, agoraphobia and Pure O, unaware that they are all symptoms of anxiety. I have been on quite a journey trying to discover why my loved ones had these symptoms and tried to find a way to support them.
I have researched the Mental Health Charities who advised CBT or hypnosis, neither of which provided a solution and were often completely counter-productive. Medication seemed to help initially but only for a short period of time, then the anxiety symptoms would return.
Karmel is a Certified Life Coach, Psychotherapist and a Published Author (of 52 books by Harper Collins globally). Before being a Life Coach, Karmel worked in the capacity of a Celebrity Tarot Reader and Counselor to her large clientele which is spread out globally. With her books reaching out to a million people every year since 2015 until her most recent release of Tarot Predictions 2019 in 11 countries like US, UK, Canada, India, Sweden, Denmark, Finland, Norway and others, Karmel continues to be a global figure in giving hope a direction to people at a metaphysical level.
Before Tarot, she worked in a media house and as a successful RJ with leading radio stations. When Tarot happened, it opened up a new world of experience and discovery. Karmel went on to become one of the leading Tarot readers in India and also did television shows.
Helen Spielman is an acclaimed performance anxiety coach who has an international clientele and presents workshops for a diverse population of stage performers. She is on the faculty of Wildacres Flute Retreat and the University of North Carolina Wellness Center where she teaches musicians, speakers, dancers, actors, business professionals, and athletes to perform with confidence, concentration, and consistency.
Ms. Spielman has 30 years of experience in the fields of education, public speaking, and flute teaching, and is a nationally certified grief counselor. In July 2010 she was appointed as a Fulbright Senior Specialist.
Helping you move from anxiety to peace, with simple mindfulness practices, empowering talks and inspiring articles. If you're anxious, stressed and overwhelmed you are in the right place! I'm an experienced Anxiety Coach, Yoga Teacher, Mental Health Speaker and Writer.​ ​ My passion for mindfulness and mental health comes from my own journey with chronic depression, anxiety and bipolar disorder.
Mindfulness tools like yoga, meditation and journaling have SAVED MY LIFE! I share these practices with you, because you deserve to feel better, too. You don't have to go it alone…so don't. ​ Work with me in a 1:1 Coaching Session, join my Anxiety Program, sign-up for a Yoga Class, read a powerful article and more. Let's get you moving from panic to peace today.
My name is Shirley Billson. I'm now known as The Menopause Anxiety Freedom Coach. I'd like to say I planned it, but honestly, I stumbled into it. It was only when I got to the end of my menopausal anxiety nightmare, that I made any connection between the dramas I had been experiencing and the change in my hormones.
So glad you decided to stop by for a visit. I'm an inspirational writer, speaker, anxiety coach, and mindset mentor. My passion and purpose is to inspire others to become the best version of themselves, and boldly live the life that they were meant to live: a life full of joy and infinite possibilities.
There you have it, you've just read about the industry's top anxiety coaches.
What has been your biggest takeaway from this?
Let me know in the comment section below.
It's massively inspiring to see these coaches achieving so much; living a life of abundance and freedom while making a positive contribution in the lives of countless people.
Although apart from getting inspired by them, there is 1 more valuable takeaway you can gain if you simply observe each of these successful coaches.
And this is the secret to unlocking exponential income from your coaching — to treat it as a business.
We Start Coaching Because We Are Passionate. But The Reason Coaches Last Is They Treat It As A Business.
By leveraging technology, it's easier than ever to start your own online coaching business.
Our highest-rated course lays the necessary foundations for this for you. This is a paid course but you can register for FREE for a limited time here.
Do you think you or a coach that you know deserves to be featured as a top anxiety coach? If yes, then fill out this form and we will consider your application and get in touch with you for the next steps.