Does somatic coaching sound like something you want to explore? Have
you always felt that your life is missing something big and important? Are
you a giver who wants to share your knowledge with the world?
Well, your decision to become a coach in the dynamic world of somatic coaching is inspiring!
You will be helping people transform their lives and live more purposefully. You will ignite change and create a sense of wonder around you!
In my article, I will help you navigate the field of somatic coaching and understand what's important in building a somatic coaching business.
What Is Somatic Coaching?
Somatic coaching is a new field in the world of alternative medicine and healing. Many people have heard of it, but they don't know a lot about it. In some cases, many naturally talented healers are already practicing this. They just don't know its increasing importance in today's world.
Let me explain this very briefly to you. The word 'somatic' simply means that a person is fully aware of themselves. Body. Soul. Spirit. These are not separate components, mind you. The field of somatic coaching emphasizes that. These components are all one and make up a living person.
That's what somatic coaching focuses on. It trains you to accept yourself fully. In all your senses. In all your spirits. In all energies. In all vibrations.
You can find out more about somatic coaching by reading Carly Ko's article on the same.
Everything you need to know about somatic coaching
So, what does somatic coaching actually mean?
The field of somatic coaching is unique. Somatic coaching combines various approaches that emphasize physical experience and perception. It taps into your body's knowledge.
It connects your thoughts to your mind. In simpler words, your body will guide your path and hone your thoughts. Somatic coaching unlocks your body's potential and it will become your greatest ally.
Somatic Coaching is very different from most other types of coaching. It doesn't rely on conversations alone. The world of somatic coaching includes many things that people often ignore. This can be sensations, streamings, vibrations, and temperature.
It focuses on many other things like:
Thoughts
Dreams
Language
Pulsation
Attitudes
The mind, body, and spirit are not separate elements. The field of somatic coaching does not distinguish them into three different domains. Instead, they are combined to make a human form fully. The whole space is one. Nothing is separated.
Is Somatic Coaching Right for You?
If you are someone who wants to work wonders with your clients, then the field of somatic coaching is definitely for you.
The revolutionary field of somatic coaching is evolving every passing day. It can prove to be a vital part of growth and well-being.
As a somatic coach, you will focus on the intrinsic part of the human experience. You will help your clients understand their feelings. The core part of your work is to transform your client's lives.
You can learn more about somatic coaching on the Psychology Today website.
Does this sound like something you are already doing?
Do you want to take it to the next level?
Do you want to be part of the somatic revolution?
Then, go ahead! Build your fantastic somatic coaching business.
What Does Somatic Coaching Involve?
Let us dig a little deeper into what somatic coaching sessions look like.
In a somatic coaching training session, your primary task is to instill a sense of confidence and self-awareness in your clients.
You will work on your client's experience as a human being. You will help them understand what it is to be a full person, a whole person. Your honest insight and guidance will shape the course of your client's lives.
You can start your client's journey by asking them to take this mindfulness exercise.
You should help your clients recognize that they have a deeper, primal wisdom of their own. However, they cannot find it themselves because they are not asking the right questions. They cannot find it simply because they are not looking for it.
Your expertise will help them. You will provide the tools and methods for your clients.
But how do you begin? Well, you begin with something known as somatic awareness. Let's explore this concept a little more.
Somatic Awareness
So, what does somatic awareness actually mean?
Is it a very complicated concept that people have failed to understand?
But you know that it is not true. Your talent for somatic healing has got you here.
Somatic awareness simply means experiencing your body as a whole. It is recognizing what your body is trying to tell you. It gives importance to the idea that your body, mind, and spirit are in tandem. They are a union.
They are within you and are working with each other. Your whole body is communicating with you.
Many refer to this as a psycho biological method to relieve any negative impact. That is, of course, true but there is more. It simply cannot be explained to another person. It has to be experienced and you need to be a part of each other's life to recognize it.
Somatic awareness is key to understanding yourself on both—physical and spiritual—levels. It is the first step in reaching your embodied self. You can read more about the different steps in Susan McConnell's article.
Finding a unique clientele
Apart from developing somatic awareness, there are other important things. You cannot succeed as a somatic coach entirely because of your natural talents. It might seem harsh, but it is true.
You need to enter this competitive world and make a name for yourself. Your talents will greatly benefit the use of right marketing and networking.
So, what is it that you have to do? If you know me, this is something I always say. You need to KNOW your niche—both as a coach and among your clients. You will have to find the target audience for your skills.
You can reach your full potential if you are focused. You can succeed by leaps and bounds if you know where to look.
If you are unsure where to start, you can ready my article about 5 Powerful
Coaching Questions to Ask Your Clients Based on Your Coaching Niche.
Core Principles of Somatic Coaching
There are many fundamental principles in somatic coaching. Practitioners around the world continue to make huge leaps in this field. Yet, there are core principles that continue to remain popular.
I'll talk about these three core principles below.
Transformation
Your clients are looking for a change. This can be achieved through a path of restoration and transformation.
When does transformation occur? It occurs when your client starts questioning himself. When they start looking inwards at their being.
Transformation will help you gain knowledge and compassion. It will also lead clients to skillful action about any situations they face.
You should always recognize that transformation is an ongoing process. It requires tending. It cannot be ignored. And you'll help your client achieve this transformation.
Practice
There is a reason as to why many coaches are praised to the skies. They are often revered by their clients. You can see why as well. A coach will never give up.
Practice is one among the most core principles of somatic coaching. This is because you will have to train your body and mind to work in conjunction with each other. It has to become a permanent state. It cannot be a temporary journey.
Which is the best way to achieve a harmonious sense of self?
How can clients understand their body's messages?
How can they allow positive vibrations to flow?
It can happen with practice, of course! Practice, practice, practice! Yes, I know it's told very often but people rarely follow it. You will have to teach your clients to persevere.
Your insistence on practicing the right way of life will assist your clients greatly. They can face any unexpected challenges.
Practice. The body gets accustomed to routine, and the mind keeps step with the muscles and stays perpetually sharp this way. Practicing endlessly may seem daunting but yields great benefits.
Self-Cultivation
Another core principle in somatic coaching is self-cultivation. Like the name suggests, this principle focuses entirely on building an individual. To cultivate. You will help your client to do this.
Like Richard Strozzi-Heckler once said, "the lifelong path of self-cultivation is a cornerstone in developing wisdom, compassion, and skillful action. Self-cultivation ultimately leads to that which is beyond the self."
You will be helping your client move beyond the daily hassles of life. You will invest in their journey of finding the right energy. This will allow them to focus on training themselves and cultivating.
So far, they might just be living through their daily lives without understanding their authentic 'self'. How can they reach there? With your help, of course. You will help them work on their body. You will help them work with their body. And, you will help them work through their body.
You will help them go through the various rhythms of energy required in self-cultivation. There are four distinct rhythms:
Awakening
Increasing
Containing
Completing
Finally, with your help, your client will succeed in reaching their authentic self and lead a fulfilling life.
What Skills Do You Need to Become Successful in Somatic Coaching?
There are many skills that a great coach needs, but I will help you understand what you need in somatic coaching.
If you want to learn about other skills, you can read my article Coaching Skills.
Somatic coaching training
It is of course true that your natural capabilities and talents will come a long way in the field of somatic coating. But there are a few sessions that can help you become a master of this domain.
When you start practicing and learning, you will see the gaps. So, how can we fill those gaps? You will have to train yourself. When you train yourself, you will start appreciating the nuances more. You will reach a deeper understanding of the field.
Importance of the right mindset
The right mindset will help you form a plan. The plan then can be executed properly along with your client. When you are equipped with the right mindset, your client will follow your steps. Then, the two of you can begin the journey of transformation without any fears or insecurities.
With the right mindset, you will not be distracted by the minor troubles around you. In somatic coaching, you need to be in such a focused, alert state because you are the harbinger of change. You will be the sole guide to your client.
You will achieve everything with your client when you have the right mindset. You will flourish and thrive.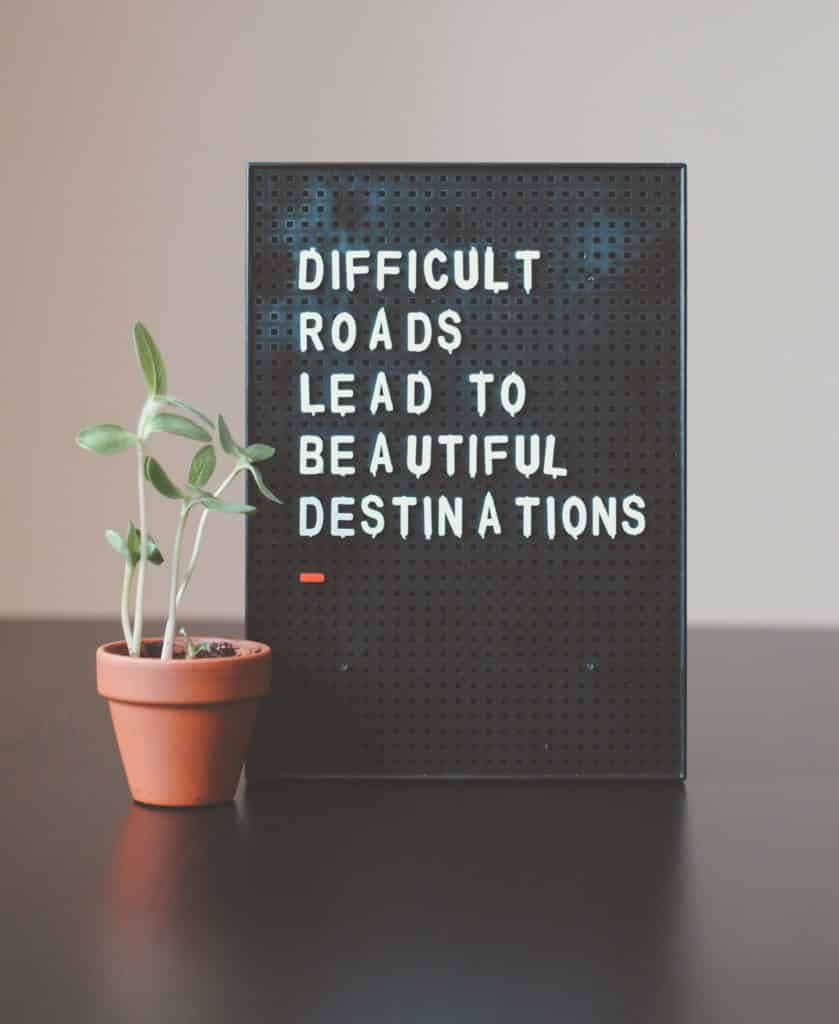 What Is the Difference Between A Physio Coaching and Somatic Coaching?
Many times, clients are not sure of the different types of coaches. They don't recognize the various niches and specialties. Often, somatic coaching is confused with physio coaching.
To an ordinary person, there seems to be no difference. They think because of a similar structure, these coaching methods are indistinguishable from each other.
However, that is not the truth.
Somatic coaching is a completely different ball game altogether. It takes a different approach. Physio coaching entirely focuses on the body and wants to train individuals to work on the body.
If something is wrong with the body, physio coaching will focus on the problem area. Solutions are developed with medicines and other practices. And that's it! Once the body heals, the coaching ends.
But we know there's more to it.
In somatic coaching, we focus on the body and the soul. It is a confluence. It is a mixture. Nothing is left behind. Nothing is ignored. Every aspect of your being is considered.
Somatic coaching does not separate the body from the mind or the spirit. In fact, somatic coaching trains people to recognize the wholeness. So, through various techniques, they build on this idea.
The end result is very powerful. It can lead to sustained transformation. It can bring about effective change and clients can face any kind of challenging situations.
Bruce Lee once said, "We don't rise to the level of our expectations. We fall to the level of our training."
Inspiring, isn't it?
Your role as a somatic coach is to help your clients respond effectively to any challenging situation. It can be a job loss, a breakup, a state of despair, or the need for fulfillment. You will aid them in healing and recovering.
How Much Does A Somatic Coach Earn?
This is among the first questions my clients ask. And, rightly so!
Today, a somatic coach earns anywhere between $40-$100 per hour. This rate depends on the coach's experience, skills, and exposure in the field. As time goes on, many successful coaches charge more and build a bigger business.
On an average, the annual income for a somatic coach can range anywhere between $70,000 to $100,000. However, this is not an upper limit. Many coaches expand their horizons by writing featured articles, publishing books, giving talks, creating workshops, and training new coaches.
With an ever-expanding need for somatic coaches, your net worth is only bound to grow every day.
Do You Need Certification to Pursue Somatic Coaching?
Many of my clients ask me whether they should get certified. The field in question doesn't matter. It ranges from financial coaching to sex coaching. However, I approach the question differently.
If you need certifications for business purposes, think who your target audience is. Is it personal individuals or professionals? Or is it organizations? It may be required if you are going to work with institutions.
On the other hand, if your work is going to be with specific groups of people in your network, then a certification might not matter at all. It's your reputation that will come into the picture.
If you simply want a seal of approval from the right channels, then don't let anyone stop you. In fact, I'll help you by listing a few excellent resources to begin your journey.
Sources to pursue somatic coaching
There are many courses and training institutes around the world that focus on somatic coaching.
If you want to pursue a beginner's course, Nathan Blair's course is a good place to start. Moreover, this certificate course is accredited by the International Coaching Federation.
Other popular choices include the Somatic Trainings offered by SOS Internationale. They offer a comprehensive course in both practical and theoretical terms. Trainings are conducted all over the world, so take a look if you're interested.
The Somatic School in London offers a full-length course. Any and all questions you had in the field of somatic coaching will be answered.
If you want to read more and understand somatic coaching by yourself, you must definitely read Richard Strozzi Heckler's book. It is titled The Art of Somatic Coaching: Embodying Skillful Action, Wisdom, and Compassion. This book has changed the life of many coaches. Absolutely worth a read.
Frequently Asked Questions (FAQs)
What is Somatic Coaching?
Somatic Coaching is a way to remove blocks to performance and change negative beliefs. It is one of the most effective ways to increase confidence, love of learning and achieve goals.
What do somatic coaches do?
A somatic coach helps to access the core of trauma, loss or pain in order to create a new experience, new information or new healing. The purpose of a somatic experience is to create a new experience, event or pattern, to change your limiting programs. The coach helps you to let go of the old and move on, to live into your heart and embrace the promise of the present. The somatic coach will help you to get in touch with your feelings, with your body sensations and your inner self so that the problems of the past are transformed. The somatic coach is of assistance to you in embracing the future you desire by bringing you into the present moment. I would suggest you read this book if you want to learn more about somatic coaching!
How much does a Somatic Coach earn?
The salary of a somatic coach varies. It depends on how much the client is willing to pay. Somatic coaching is a growing field and the quality of coaches varies greatly. Some coaches are charging as low as $25 per session and others $100 per session.