Blog » Fundamentals of Coaching » Top 10 Must Read Books on Relationship Coaching
Top 10 Must Read Books on Relationship Coaching
Love is important, but so is friendship, respect, and consideration, and this needs to be understood by everyone, be it a relationship coach or a married couple.
Regarding relationships, there is always a learning curve; as the saying goes, "There is always room for improvement." If you also want to learn more about relationships or coach people, this post is for you!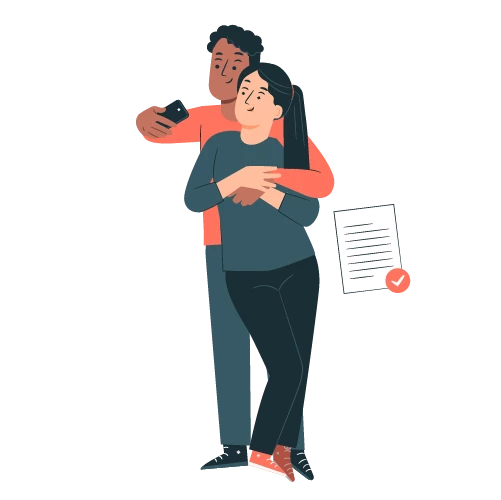 We have reached out to our team of relationship professionals, which includes couples' counselors, therapists, psychologists, and more. We asked them to recommend a book they believe should be read by anyone interested in improving their relationships.
The books referred by the experts dive into the psychology of love, the frameworks and the ideas underlying couples therapy, and practical ways to implement these teachings into your day-to-day life. Some of the topics these books will help you with are cultivating stronger connections and showing up as a good, more reliable partner in every relationship you pursue.
In Brief : Top 10 Must Read Books On Relationship Coaching
The Seven Principles Of Making Marriage Work By John Gottman And Nan Silver – Published in 1999, it outlines seven principles for strengthening marriages, drawing from John Gottman's extensive research; available for purchase.
No More Fighting By Alicia Muñoz – Published in 2018, it provides understandable insights and communication skills to bring couples closer; available on Amazon.
Hold Me Tight By Sue Johnson – Originally from 2008, Sue Johnson's book explores emotional cycles, offering dialogues to strengthen emotional bonds; available for purchase.
Attached By Amir Levine And Rachel Heller – Published in 2010, it introduces the "attachment theory" for building relationships based on individual types; available for purchase.
Come As You Are By Emily Nagoski – Published in 2015, Emily Nagoski addresses sexual desires and body acceptance, serving as a bridge between education and practical science; available for purchase.

The Language Of Letting Go By Melody Beattie

– Published in 1990, Melody Beattie's daily meditations provide insights for self-care and healing from toxic relationships; available for purchase.
The Course Of Love By Alain De Botton – Published in 2016, it challenges constant best behavior in relationships, emphasizing understanding and compatibility; available for purchase.
The Mastery Of Love By Don Miguel Ruiz – From 1999, it's a practical guide encouraging a compassionate approach to relationships; available for purchase.
Guide To Getting It On By Paul Joannides – Published in 1996, this comprehensive guide offers ideas and information about sex; available on Amazon.
Not Nice By Aziz Gazipura – Published in 2017, it focuses on healthy boundaries in relationships, offering skills for meaningful connections; recommended for purchase.
How Relationship Coaching Books Help a Coach
Relationship coaching is a service focused on the client's needs and delivered by qualified specialists. But how exactly does one get trained? This is where reading a book can come in handy. These books will assist you in developing a deeper understanding of the people who make up your clientele with the purpose of providing them with beneficial support, direction, and information.
Trust is the foundation of the relationship that exists between a successful coach and the people they coach. The books that we have discussed will also assist you in providing clear communication to your customers, maintaining a high level of secrecy, and treating your customers with respect as unique persons.
It is essential to earn the trust of your coaches in order to discuss your ideas with them; exceptional coaches have the self-assurance to take part in hard conversations. The books that our specialists recommended were centered on the topic of supporting your coaches in making the transition from having feelings of being threatened to those of being challenged.
Now that we've covered the basics let's discuss the top 10 relationship books.
10 Books for Every Relationship Coach
There are thousands of books available if you want to be a coach. Access to various books from different writers can confuse you, so here's a list of the best coaching books. You will get to learn everything step by step. Here are a few books you must read as a relationship coach.
1. The Seven Principles of Making Marriage Work by John Gottman and Nan Silver
This book by Gottman and Nan Silver was published in 1999 and researched for this book in his Family Research Lab, called 'Love Lab.'
The book outlines seven principles for couples to strengthen their marriage. The author is also widely recognized as the most eminent authority on the subject of relationships in the history of contemporary times. His body of work spans more than half a century. His research is on marriages and relationships that have stood the test of time, and the book he authored breaks down and clarifies the seven most important relationship concepts.
Dr. Gottman explains the thinking that went into unsuccessful marriage therapy approaches, as well as the steps to take to avoid them. In addition, he delves into the practices of daily interaction that keep couples from growing apart. Most marriages end in divorce because the pair waits too long to address the issues plaguing their relationship—Dr. In his book, "The Seven Principles for Making Marriage Work," John Gottman offers suggestions on improving your relationship with your partner while taking into account the pressures of modern living.
2. No More Fighting by Alicia Muñoz
No more fighting by Alicia was published on December 4, 2018, with the aim of bringing couples together. Books on improving relationships frequently create tension between the partner willing to put in the effort and the one who is resistant to change. And here, Alicia's words come into play. She helps with this since No More Fighting is understandable to people without experience with this topic.
Every devoted couple engages in conflict at some point; it's an inevitable and unavoidable aspect of being in a romantic partnership. It doesn't matter how perfect a couple's relationship may appear on the surface. Fights are frequently required to air differences but licensed professional counselor Alicia Munoz, LPC, notes that even though they are sometimes required, they could also easily overpower a relationship. The book "No More Fighting" offers couples useful communication skills so that they may address the most difficult challenges that they have in their relationships.
Working on the book's 52 sections will boost knowledge and communication in any relationship, setting a firm foundation for future conversations. This is true even if the couple in question does not believe they are having difficulty in a particular area. If you also want to give your relationship a new start, get your hands on this book from Amazon.
3. Hold Me Tight by Sue Johnson
Hold Me Tight by Sue Johnson was originally published in 2008 to let people understand the real meaning of marriages and relationships. The book does a wonderful job of walking the reader through the emotional cycles that occur when we are hurt and having trouble in our relationships. It also covers the dialogues that can help to recover those emotional patterns. It's quick, simple to read, and well-known among relationship coaches.
When it comes to understanding the role that attachment plays in our lives, Hold Me Tight is the religious doctrine. Sue Johnson goes over and beyond all standard types of couples counseling to assist us in decoding the behaviors that lead to separation and charting the paths.
The book will help you to learn how not to make your relationship issues worse, when to listen to your better half, and how not to be selfish in your relationships.
The book also concluded that love relationships were mostly determined by underlying feelings and yearnings that were not conscious. Memories, disagreements, and identities are the things that the majority of people concentrate on. Then Johnson has the bright notion of stating, "Screw all that other stuff; if these are psychological issues, let's attempt to find emotional cures, and voila!" Johnson's amazing concept was the key to the solution. People gradually become less hostile toward one another.
4. Attached by Amir Levine and Rachel Heller
Attached by Amir Levine was published on 30th December 2010. This book is fun for those who find solace in the communication of knowledge and the findings of scientific studies.
Attached is grounded on science and takes a novel approach to explain the old-age question of how to find true love. This information presented in this book instead discusses something called the "attachment theory." The fundamental principle of the theory explains not just why we should maintain ties at all times but also how we ought to conduct ourselves inside those connections.
The hypothesis differentiates between three types of people: avoidant, nervous, and secure. Because a psychologist and a neuroscientist wrote it, it offers a fresh viewpoint on the relationship between love and those two disciplines. In the end, you'll better understand which of the 3 categories you belong to and how you may build your relationship based on that.
According to Campbell, our attachment style, also known as our tendency to be insecure or secure in relationships, is formed during our earliest relationships. To effectively communicate our emotions to our partners, we need to be aware of the attachment style we tend to gravitate toward. What's the upbeat report? Through acknowledgment and practice, we can discover how to adopt healthy attachment styles in our relationships. "It's not a biological thing; it's a socialized thing," she explains.
So, if you also wish to have a one-of-a-kind relationship with your better half, get your hands on this book right now!
5. Come As You Are by Emily Nagoski
Come As You Are was published on 3rd March 2015, by Emily Nagoski – an expert on women's sexual wellbeing. It is one of the best books ever written on acceptance. It addresses everything from sexual desires to sexual discomfort to acceptance of the body for those who have vulvas and those who love or have sex. It is a wonderful resource for anyone who wants to learn more about how to maximize pleasure in their sexual lives since it is a perfect bridge between sex-positive education and practical science.
When it comes to human sexuality, it elucidates the various ways in which males and females are similar and yet distinct from one another. The book's author rejects the notion that women are less sexual than males and that they should not, as a result, crave more sexual encounters. It is essential to grasp this concept to comprehend the sexuality and responses of both men and women. Additionally, the book promotes public and regular dialogue about things involving sex, which makes it excellent for individuals who want to learn what turns off or turns on their partners and how to negotiate situations concerning sexuality. This technique encourages sexual health and optimism, leading to a more satisfying sexual life.
It will assist you in becoming more aware of your sexualities and preparing and cultivating your metaphorical flower in a manner that is appropriate for you. In the end, it lays importance on the reality that men and women are different, but that they are both sexual beings who enjoy the opportunity to explore their sexuality without the intervention of culture, obsolete science, and toxic pop culture myths, fads, and messages.
If you want to discover your sexual desires, then it's high time you should get this book.
6. The Language of Letting Go by Melody Beattie
Melody Beattie wrote the Language of Letting Go – a licensed marriage and family therapist with the LCMFT designation, and was published on 1st July 1990. This book is a collection of meditations that lead us to a more profound level of self-care and healing from toxic relationships and addictions, some of which we might not even be aware of.
Even if the reader does not believe in recovery, they are guaranteed to uncover wisdom and insight they can use and share with others. All thanks to the inclusion of one meditation every day of the year in this book.
7. The Course of Love by Alain de Botton
The Course of Love by Alain de Botton was published on 28th April 2016 with the primary aim of bringing couples close to each other.
Instead of being on our absolute best behavior, philosopher Alain de Botton suggests that it's better to ask what makes you mad rather than being mad on our very best behavior at all times. The author guides us to eventually comprehend by the time we conclude the book. He explains, "Compatibility is an accomplishment of love; it should not be its precondition."
The book is a straightforward story about two average individuals who meet by chance, fall in love, and then discover that the things that attracted them to one another are also the things that irritate them. Through a narrative perspective, we look at various human interactions, from the trials of marriage and motherhood to the temptations of adultery. The ordinary lives of both characters serve as a backdrop for a running commentary on why we sometimes seek the bad things or have expectations that are too high. Ultimately, it broadens one's perspective on the human condition, which is an experience that is humiliating and endearing."
If you want to read this mystery that makes them apart, get your book from here.
8. The Mastery of Love by Don Miguel Ruiz
The Mastery of Love was published in 1999 and is a practical guide to the art of relationships. As the subtitle says, it gives an overview of how you can maintain your relationships. In addition to that, he is the author of the book "The Four Agreements," which consists of the following tenets, which we feel should be followed as guidelines for living one's life: Don't take things personally and always do your finest; be immaculate with your word, and don't make assumptions. In his book "The Mastery of Love," Don Ruiz outlines a philosophical and spiritual approach to bettering one's relationships by letting go of the fear of perfectionism and suffering. He also discusses techniques to increase joy and playfulness in one's life. We think this is so beneficial because it gives us a framework to examine the world and our relationships in a compassionate and caring way.
9. Guide to Getting It on by Paul Joannides
Guide to Getting it On by Paul Joannides was published in June 1996 and is a comprehensive guide that is mostly intended for heterosexual couples looking for further ideas, information, or comfort while talking about sex. It's a terrific sex education book, and it keeps you entertained throughout the whole thing. Experts frequently advise married couples to read it out loud to one another in order to get over the awkwardness of talking openly about sexual matters." —Jessa Zimmerman, Master's degree holder, AASECT-certified sexual therapist, and licenced marriage and family therapist. Get this book from Amazon to know how you can talk freely about sex to your partner.
10. Not Nice by Aziz Gazipura
Not Nice by Aziz Gazipura was published in 2017, and this book can be helpful to a large number of people in establishing healthy boundaries in the relationships we have. When we establish limits for ourselves in the form of boundaries, it enables us to show up in our relationships in the most genuine manner possible. The first step in developing relationships that are meaningful and satisfying is to recognize and respect the limits we place on ourselves and to act honestly. Few of us have appropriate boundaries in our relationships because of the training we received in the past. Furthermore, many of us appear more consistently as "helpers" or "people-pleasers," which leaves us feeling depleted, dissatisfied, and even ungrateful over time. The readers of this book will begin to examine strategies to break conditioned habits, such as acquiring the capacity to say "no," speak out freely and to start asking for what is desired. These are some of the skills that will be covered in this book."
Conclusion
There are many different types of books that help with relationship coaching, giving advice, but the aforementioned ones provide distinctive points of view that go beyond the conventional approaches you will find elsewhere. Our relationship experts strongly suggest that you acquire a few of these books and give them a thorough reading because they will alter how you feel about love, your spouse, and the connection you share with them.
Frequently asked questions
Which is the best overall book to read on relationship coaching?
Suppose you are just getting started with relationship coaching. In that case, our specialists recommend that you begin with The Seven Principles of Making Marriage Work since that book outlines how couples can deepen their connection with one another and their partnership.
How does reading books help in strengthening concepts of relationship coaching?
These books assist relationship coaches in establishing trust with their clients, enabling them to interact openly and honestly with their coaches. This helps to unravel the complex conversations between the two of them, which can lead to you finding solutions to their difficulties and bringing them closer together.
Techniques to effectively practice the theoretical knowledge on clients
Dialogue is the way to put your theoretical knowledge into your clientele. Allow them to participate in conversations and tell you what is causing friction in their relationships whenever you present them with any of your theoretical information.