Blog » Fundamentals of Coaching » Top 10 Must Read Books on Life Coaching
Top 10 Must Read Books on Life Coaching
There is always space for progress in life, no matter where you are as a life coach. Continuous learning is crucial if you want to be a fantastic life coach, whether you're trying to improve your professional abilities, develop strong connections, or develop better tools to utilize with your client base.
Life coaching books not only provide advice on businesses, employment, and health, but they are also there whenever you need them as a resource.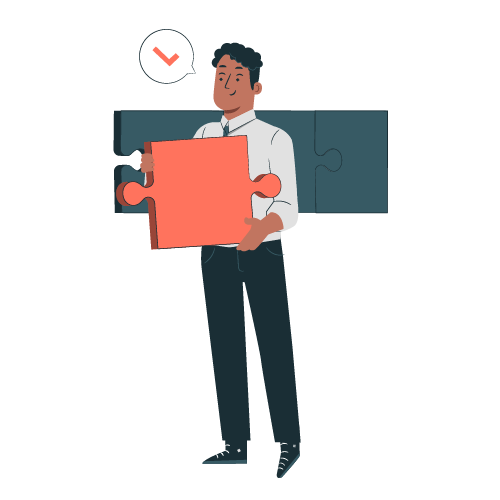 The notion that you never stop learning is true regardless of your level of expertise as a life coach.
In this article we will discuss the top 10 life coaching books.
Let's Start!
How Life Coaching Books Help a Coach
It can be challenging for coaches to know where to begin with their own education. Coaches should never become complacent when it comes to developing and honing their skill set, even when life becomes busy. Reading is still one of the most effective self-improvement tools available, and investing the time to learn new coaching techniques will make you stand out from the crowd.
If we could leave you with just one thought, it would be that no matter where you are in your coaching career, there are always possibilities to expand your knowledge and awareness of the world. So keep adding to that reading list because you never know what treasures you could find between a book's pages.
10 Books for every Life Coach
These ten life coaching books will act as your teachers, imparting knowledge and assisting you in developing a completely new perspective on life. Health, prosperity, love, and fulfillment are the four fundamental facets of life that will be covered in these classes. So let's get going. Life coaching books are following:
1. The Gifts of Imperfection: Let Go of Who You Think You're Supposed to Be and Embrace Who You Are – Brene Brown Ph.D. L.M.S.W.
The Gifts of Imperfection was written by Martha Lasley and first published on August 27, 2010. Review This significant work explores the transition from "What will people think?" to "I am enough" over the course of a lifetime. Reading The Gifts of Imperfection is like having a lengthy, uplifting chat with a very knowledgeable friend who gives compassion, insight, and fantastic advice because of Brown's exceptional ability to combine genuine research with an honest narrative. The Dance of Anger and The Dance of Connection author Harriet Lerner, a New York Times bestselling author Brene Brown courageously tackles the dark emotions that get in the way of leading a fuller life; read this book and let some of that courage rub off on you, Daniel H. Pink, whose book A Whole New Mind is a New York Times best-seller: "Courage, compassion, and connection: Through Brene's research, observations, and guidance, these three little words can open the door to amazing change in your life, Life Artist author Ali Edwards Author Information Dr. Brené.
Brown holds the Huffington Foundation Chair at the University of Houston. Chair named in honor of Brené Brown at The Graduate College of Social Work She has studied bravery, vulnerability, shame, and empathy for the last 20 years and is the author of four #1 New York Times bestsellers: The Gifts of Imperfection, Great Risk-Taking, Standing Strong, and Braving the Wilderness Dare to Lead: Brave Work Tough Conversations Whole Hearts is the title of her most recent book. TED lecture by Brené
The original edition of The Gifts of Imperfection is available on Amazon for $12.
2. Mindset: The New Psychology of Success – Carol S. Dweck
The mindset was written by Carol Dweck and first published on February 28, 2006."Every so often, a book comes along that not only affects the readers' lives but also has a lasting impact on culture. One of the books is The 7 Habits. —Daniel Pink, when and drive author, and New York Times, bestselling author.
One of the most motivational and influential books ever published, has captivated readers for 25 years. It has essentially changed the lives of millions of individuals worldwide, regardless of age or profession, including presidents, CEOs, teachers, and parents. This beloved classic's 25th-anniversary edition honors Stephen Covey's ageless advice and inspires us to live lives of meaningful purpose.
The original edition of Mindset is available on Amazon for $13.
3. The 7 Habits of Highly Effective People: Powerful Lessons in Personal Change – Stephen R. Covey
The 7 Habits of Highly Effective People was written by Stephen Covey and first published on August 15, 1989."Occasionally a book comes along that not only affects the readers' lives but also leaves a mark on the culture. One of them is the book The 7 Habits. Daniel Pink, bestselling author of When and Drive on the New York Times
The 7 Habits of Highly Effective People has captivated readers for 25 years and is one of the most motivating and influential books ever published. It has changed the lives of presidents and CEOs, teachers and parents, in other words, millions of individuals from all walks of life and vocations worldwide. This beloved classic by Stephen Covey's twenty-fifth-anniversary edition honors his timeless advice and inspires us to live lives of meaningful purpose.
The original edition of The 7 Habits of Highly Effective People is available on Amazon for $13.
4. The Clarity Method by Tim Brownson
The Clarity Method was written by Tim Brownson and first published on May 14, 2019. The Clarity MethodTM is a crucial tool for anyone looking to coach others, whether they be coworkers, clients, or themselves, in order to achieve goals with more clarity, overcome procrastination, make wiser decisions, and discover success by relying on their inner beliefs.
It is crucial to comprehend the important relevance of core values, regardless of whether you are a leader, business coach, manager, life coach, or simply someone who takes your happiness seriously.
Everyone has a set of fundamental beliefs that guide all of their decisions in life, whether they do it consciously or unconsciously. We cannot genuinely realize our own potential or assist others in realizing theirs unless we fully comprehend those values in both ourselves and others.
Using The Clarity Method TM will enable you to:
speedier breakthroughs for both you and the people you are coaching
Recognize what is preventing you, your staff, or your clients from succeeding.
swiftly get to know your client to achieve significant victories
To be able to decide quickly and wisely, never having a regret.
Develop into a leader who motivates people to go above and beyond.
This book will demonstrate how to quicken the process of leading and coaching both you and others to success.
The Clarity Method TM book contains a link to premium resources created to help you make the most of the method and achieve outstanding outcomes.
Along with a video on how to use it, the worksheet the author uses with all of his customers
An example values list with guidelines the author gives to clients
A client is guided through the procedure in a video by the author!
You will develop a stronger link and comprehend what makes the other person tick after just one session of using The Clarity Method. Being aware of people's fundamental values will put you ahead of the vast majority of other leaders.
The original edition of The Clarity Method is available on Amazon for $25.
5. The Life Coaching Handbook by Curly Martin
The Life Coaching Handbook was written by Curly Martin and first published in 2001. This complete guide to life coaching reveals what life coaching IS, how to coach yourself and others effectively, and how to create and sustain a successful coaching practice. Leading you through a comprehensive program of Advanced Life Coaching Skills, it contains key NLP-based techniques that include: State Control Rapport-building Spiral Coaching Meta-programs Meta-languages The Milton Model. `The Life Coaching Handbook is the essential guide for life coaches, and a key sourcebook for NLP practitioners, human resources managers, training professionals, counselors, and the curious. Curly Martin is a professional life coach, author, trainer, and internationally qualified NLP Master Practitioner. Coaching for more than twenty years, her clients include celebrities, CEOs, directors, and doctors.
The original edition of The Life Coaching Handbook is available on Amazon for $19.
6. Co-Active Coaching by Kimsey-House, Sandahl, Whitworth
Co-Active Coaching was written by Kimsey-House, Sandahl, and Whitworth and first published on January 6, 2007. The first edition of Co-Active Coaching by Laura Whitworth and her trailblazing co-authors helped pave the way for what has grown into a cultural and commercial phenomenon and helped establish the coaching industry. Their adaptable Co-Active Coaching approach has proven effective over time as a transforming communication technique that coworkers, colleagues, supervisors, instructors, and students may utilize to forge close, cooperative bonds.
The writers of this revised version accurately capture how coaching has evolved from its original emphasis on life skills to become a crucial tool in an organization's toolset for developing leaders. Co-Active Coaching has been updated to include the newest terminology and a variety of fresh coaching examples drawn from the author's first-hand experiences with thousands of international coaching trainees and clients. Co-Active Coaching is already the go-to resource in dozens of corporate and professional development programs. There are now more than 35 exercises, questionnaires, checklists, and printable forms in the already powerful Coach's Toolkit. Additionally, a CD including example audio coaching sessions and toolkit forms that can be printed has been included to make these tried-and-true ideas more usable.
The original edition of Co-Active Coaching is available on Amazon for $31.
7. Making Habits, Breaking Habits by Jeremy Dean
Making Habits, Breaking Habits was written by Jeremy Dean and first published on December 25, 2012. Making Habits, Breaking Habits, a psychologist's popular investigation of one of the mind's most potent and underappreciated mechanisms, contains startling solutions. Although individuals prefer to believe they are in charge, a lot of human activity happens automatically and without any conscious thinking or choice.
Psychotherapist Jeremy Dean debunks the fallacies in order to clearly explain why seemingly simple habits, like eating an apple a day, may really be shockingly challenging to create. He also shows how to take control of your brain's natural "autopilot" in order to make any change stick.
Making Habits, Breaking Habits is a clever and captivating book that demonstrates how conduct is not merely a result of your thoughts. It is possible to change your behaviors such that you are happier, more creative, and more successful in the process.
The original edition of Making Habits, Breaking Habits is available on Amazon for $14.
8. Coaching for Performance: Growing People, Performance and Purpose
Coaching for Performance was written by John Whitmore and first published in 1992. The bible for coaches, leaders, talent managers, and professionals everywhere is Coaching for Performance.
This book, a global blockbuster that includes the popular GROW model, served as the blueprint for the coaching industry. It illustrates why encouraging employees to be their best selves is essential for fostering productivity, expansion, and engagement. The connection between businesses and their employees has the potential to change for the better, putting both parties on the road to long-term success.
This fully revised and enlarged edition, which was co-written by Sir John Whitmore the father of coaching and Performance Consultants the world's foremost experts in performance coaching will completely alter how organizations now approach organizational culture. A crucial new chapter explains how to measure the benefits of coaching as a return on investment, ensuring that this landmark new edition will remain at the forefront of professional coaching and leadership development. New practical exercises, corporate examples, coaching dialogues, and a glossary strengthen the learning process.
The original edition of Coaching for Performance is available on Amazon for $17.
9. The Coach's Casebook: Mastering the Twelve Traits The Coach's Casebook: Mastering the Twelve Traits That Trap Us
The Coach's Casebook was written by Geoff Watts and Kim Morgan and was first published in 2015. When you read this book, it's like you're a coach, a client, a manager, and a coaching student, and you're in a relationship with all of those individuals at once! Additionally, it accomplishes the astonishing and uncommon feat of being simultaneously amiable and demanding, pleasant and tough, quiet yet pacey. Its clever design offers an easily palatable feast of knowledge. It is a victory! But who could have predicted anything less from these two exceptional, innovative, and clever coaches? Time to Think's best-selling author, Nancy Kline.
Our advantages might sometimes be our disadvantages. Our tendencies and patterns of behavior might lead us into traps. The reader follows a skilled coach as they work with a client in each chapter of The Coach's Casebook who is struggling with one of the twelve traits that every coach encounters in their coaching work, including people-pleasing, perfectionism, impostor syndrome, performance anxiety, and procrastination. As they attempt to comprehend the psychological causes of these behaviors and figure out how to assist their client, the coach discusses their feelings, their thoughts, and their insights.
The Coach's Casebook contains motivational advice from people who have successfully overcome these tendencies in many spheres of life, including Pen Hadow, an arctic explorer, Greg Dyke, and Alec Stewart from the worlds of athletics and business, respectively. This book is excellent for developing leaders and has been widely utilized in executive leadership for outcomes, but it is primarily intended to support you in your job as a coach.
It provides you with useful, tried-and-true methods you can implement right now to enhance your coaching practices and behaviors so you can assist your clients in changing their lifelong habits.
In this book, Kim and Geoff, both thought leaders in the fields of corporate coaching, mentoring, and coaching supervision explain the important coaching concepts they employ in their own coaching practice to help you form excellent coaching habits.
The original edition of The Coach's Casebook is available on Amazon for $27.
10. Coaching Habit: Say, Ask Coaching Habit: Say, Less, Ask More & Change the way you lead
Coaching Habit was written by Michael Bungay Stanier and first published in 2016. The Coaching Habit by Michael Bungay Stanier suggests making coaching a regular, unstructured part of your day so that managers and their teams may work less hard and accomplish more.
Bungay Stanier explains how to maximize the potential of your workforce by drawing on years of experience teaching more than 10,000 busy managers from across the world practical, everyday coaching techniques. He breaks down seven crucial coaching questions to show how, by speaking less and listening more, you may create coaching techniques that work well.
When speaking with someone, be direct and to the point. The Kickstart Problem
Keep on course whenever you connect with The Question of Awe
With The Lazy Question and The Strategic Question, you can both save hours of time for yourself and others.
The Focus Question and The Foundation Question will help you get to the heart of any interpersonal or external difficulty.
Finally, make sure that others benefit from your mentoring in the same way that you do. The Learning Problem
The book offers a new, creative spin on the typical how-to manual by fusing insider knowledge with research from the fields of neuroscience and behavioral economics, as well as interactive training tools to help readers transform practical advice into habits. The Coaching Habit transforms your work—and your workplace—from good to exceptional with its wit and conversational style.The original edition of Coaching Habit is available on Amazon for $13.
Conclusion
There is without a doubt a book out there that is ideal for what you need, whether you want to learn how to communicate better, discover a step-by-step strategy to help you become a life coach, or locate a simple action plan to help you develop a business. These works have been carefully chosen for their usefulness, originality, and applicability in the modern world. They'll not only assist you in your quest to become one of the greatest coaches around, but they'll also impart tactics or approaches that will help you and the people you work closely with both grow.
Frequently asked questions
Q1.Is life coaching a pyramid scheme?
Getting customers is the challenging aspect of running a life coaching business. But if you give it enough time, you can learn the art of marketing. Coaching in life is valid. It's not a pyramid scam, and you don't need to train other coaches to run a successful business.
Q2.Are life coaches in demand?
The last ten years have seen tremendous demand for life coaching services, and this desire shows no signs of diminishing. Millions of individuals have benefited from coaches' guidance to succeed in both their personal and professional lives.
Q3.What type of life coach is most in demand?
Life Coaching in demands are:
Coaching in marketing.
Coaching in relationships.
Sales mentoring.
Spiritual guidance.
Life guidance.
Coaching for health.
Financial guidance.
Career guidance.