The idea of being a Retirement Coach- Does it interest you?
I know that the idea of a retirement coach would sound odd to some. But do you know retirement coaching is a new coaching niche that is rapidly gaining grounds?
The average retirement duration now is twenty to thirty years. Some years ago, people considered this period as one that of leisure. Fortunately, the mindset is changing. People have started realizing that the duration is too long to sit and relax.
Too much of rest makes a person inactive. This can adversely affect the mental and physical health of a person. Not all people know how to make constructive use of the retirement years.
This is where a retirement coach can come handy. Retirement coaches can help with financial and non-financial retirement planning. The coach acts as a solid emotional and mental support to guide people.
In this article, we will gather more information about a career as a retirement coach. I am sure if you are aspiring for the same there are many things that you will learn by the end.
Let's begin!
What is a retirement coach?
Let us first have a comprehensive idea of a retirement coach.
Retirement is a major life transition. A daily routine of a 9-5 job ends and then you are left with nothing but TV and newspapers. To adapt to such a change in routine, especially for people who have led a very busy life until now, is not easy. Many people may find it difficult to prepare for this change.
A retirement coach coaches the clients to prepare for this transition. The coach helps the people to identify their priorities in this phase of life. Time once gone would never come again. You can earn money but not time. Retirement coaches are professionals who help people to identify how to invest time.
Such coaches not only help people after retirement but also guide them to prepare in advance. Frightening statistics reveal that one in every three Americans has no retirement savings. Planning everything at the last moment can lead to blunders. This is the reason that a retirement coach is so important in today's era.
Having a professional can introduce new perspectives. The coach can clarify the missing factors in the life of retirees. Retirement coaches can help to identify the changes that one wants to make. Along with this, coaches can help one to take necessary action steps to achieve new goals.
Four major areas where a retirement coach can help the best
Identity: For many people, their work is their identity. After their professional lives end, they no longer know how to define themselves. They feel that their life has ended. They aren't able to find any purpose to drive for. A retirement coach can help in giving a fresh identity and hence a new purpose to lead a meaningful life.
Health: With retirement comes aging. From the wrinkles on the face to back pain, all are annoying sometimes. Retirement coaches can guide towards setting priorities and keeping good health. Retirement coaches can also connect the clients with health coaches if there is a need.
Planning: Some people may not know what they want to achieve. Others might have some dreams but not ways to achieve them. In both cases, retirement coaches can guide the coachee.
Void filling: Leaving a job not only means being devoid of work. After the professional life ends there can be many other things that a person may leave. This may include losing social life, connections, purpose, and meaning. All this creates a void that is difficult to fill all alone. A retirement coach is aware of the same owing to his/her previous experiences. Such a coach can help the clients in filling gaps and leading a happy and peaceful life.
What is the difference between a retirement coach and a life coach?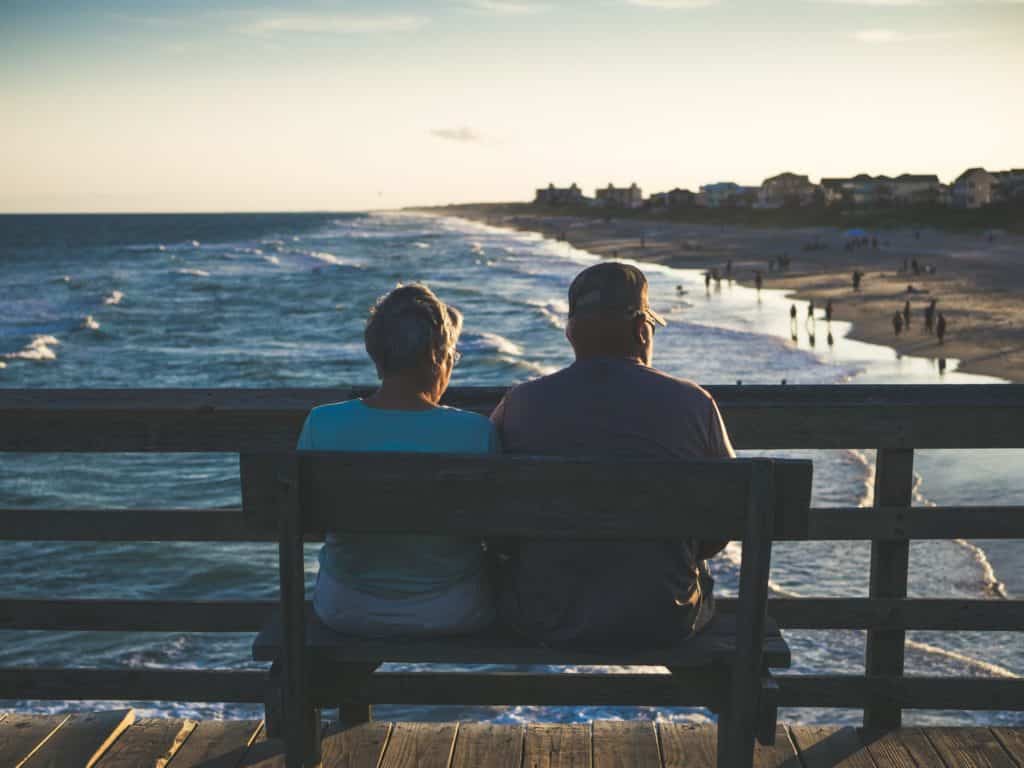 Life coaching involves many things. From motivational coaches to corporate coaches all come under life coaches. Life coaches may be generalists whereas retirement coaches are more specialized.
Retirement coaches are specialized in the retirement stages of life. They are knowledgable about the challenges that occur in this phase of life. Such coaches are aware of the opportunities that the age of retirement comes with. Thus thy can guide people on how to make their best use.
What should a retirement coach have?
There are approx 10,000 baby boomers retiring each day. This has given a boost to the number of retirement coaches as well. There are many coaches out there. It is important that you have certain coaching skills and qualities that provide you an edge.
Let's have a look at points that a retirement coach must consider.
The chemistry between the retirement coach and the coachee
You might be a great coach but your coachee may not be that determined. There can be many other ways where lagging chemistry may not bring effective results. You will get different types of clients. Especially the ones who are old can be a bit stubborn and rigid towards new innovative ideas. As a coach building chemistry is an art that you should master. Only then the process will get the charm and the journey of transformation will be smooth.
The approach of the retirement coach
Your approach as the retirement coach matters a lot. The coaching approach also encompasses techniques and strategies. As a retirement coach, you must be aware of all the recent coaching products.
Along with this, you must also know what are the current market trends in your niche. Your approach should include various options for your clients for retirement planning.
An ideal coaching approach must include the following:
Understanding the objectives, needs, and aspirations of your clients.
Gaining the trust of the clients. Making them realize how your coaching process can benefit them.
Building a solid action plan and monitoring that the clients abide by that.
Constant motivation and support to the clients.
Regular feedback to identify obstacles and suggest alternatives.
Constructive feedback and follow up on the feedback.
You must include great coaching tools as a part of your coaching approach. Do a bit of competitive analysis. Identify some of the common strategies of the retirement coaches. Combine them with your own. Your coaching philosophy has a great role to play in deciding your unique approach. Analyzing the target audience can give you several points to include in the approach. Make sure to have an approach which at once connects with your audience. This will help you to get your ideal clients fast.
The Retirement Coaching process
The process is in a way the implementation of your approach. There are two things really important for a successful process.
Your coaching process should start by creating a coaching business plan. The plan must include all your strategies about investment and marketing. Know how to create a great coaching business plan that can turn prospects into clients.
Additionally, there are various coaching styles and models that you can choose from. An ideal coaching model can help to give the right direction to your coaching process. Different types of coaching models have their own merits and challenges. For a successful coaching process choose the model which you think can skyrocket your growth.
Why do people need a retirement coach?
You first need to make your client realize the importance of retirement coaching. Only after this, you can prove your worth as a retirement coach.
Why would people even hire a retirement coach?
What is the need?
As a coach, you need to understand this better. Only then you can make your prospects realize the significance of retirement coaching.
So, now let's consider cases where people may need a retirement coach.
When values conflict with the behavior
Many people don't realize why they aren't enjoying their retirement days as they thought they would. Seldom their behavior contradicts their values. A person may take pride in being very active and healthy. Watching himself/herself on the couch may at times bring the feeling of frustration.
Work often masks issues and keep the mind occupied. With no work, it becomes difficult to distract the mind from irrelevant thoughts. As it is said- "An idle mind is a devil's workshop."
Here the need arises for a third-party. The reason is striking a balance between one's value and behavior is not possible on own. Working with a retirement coach who has helped people in this area can lead to quicker results.
When people are not aware of the truth of retirement
Most of the people only speak about the positive sides of retirement. Their list would include spending time with grandkids and moving along the beaches. What they won't tell will be the harsh reality. Retirement can be boring at times. It may make people feel tired and aimless.
For people who are used to a challenging and working life, retirement can become a desert mirage. Many may not be able to handle it because they weren't aware of the negative sides of retirement.
This is when people seek retirement coaches. These coaches help them to understand the phase of retirement in its full glory. This not only includes fresh views but also bold ways to deal with the reality of retirements.
When the need is for a friend to talk with
Retirement can trigger some unexpected and weird thoughts. Some of these can be a result of age. Others can be because the person lacks a partner to share their feelings with. The need arises for someone who can identify why are these thoughts coming and from where.
Retirement coaches are professionals who have heard such stories. They know how to create a safe environment for open discussions. They have smart strategies and techniques to ease the change. They understand how different areas-mental, social, physical, financial- impact the aspects of retirement.
Who are the ideal clients of a retirement coach?
As a retirement coach, you must know who can be your target audience. There are three types of groups that hire a retirement coach.
Planners
The people belonging to this category are advance people. They don't want to wait for the last moment sitting clueless at the stage of retirement. They know why retirement planning is important. They are the ones who believe in planning from the beginning. They plan for all things in advance. Whether it is education or insurance. Now they want to prepare for the retirement phase as well.
Such people can be your ideal clients. You can coach them both with the financial and non-financial aspects of retirement.
Early retirees
Some people may retire early than they had planned. At this stage, they don't know how should they tackle this transformation. This may be the result of certain circumstances. It can be a choice as well. Since the events take place so quickly it becomes hard to adapt to the changes. Planning for the phase becomes even difficult. You can include such people in the set of your target audience.
Already Retired
This is the category of people who are already retired. After retirement, at some point in time, they realize that they are not happy with their retirement phase. Most of them want to get engaged in some work that too on their own terms. 20% of retirees in the USA consist of such retired persons. You can coach the already retired people to find new work opportunities suitable according to their age and needs.
How can a retirement coach help?
This is a question that all your prospects will ask you. If you can convince your prospects, you crack the deal.
Let's look at the various ways in which the services of a retirement coach are helpful.
A retirement coach helps in identifying goals
A retirement coach can help to connect one with the deepest desires. Retirement is a stage where there is a lot of time to spend. Without goals, it can become difficult to find the true motivation to leave the bed.
This can be one last chance to spend life in a way that your client wants. One must realize what is important for him/her. However, identifying the priorities amongst so many opportunities can be a bit difficult.
A retirement coach can help to dig into the deepest desires. The coach can find ways to connect to lost-interset and revive the spark in one's life.
A retirement coach creates a safe place for sharing feelings
A non-judgemental attitude of the coach can help to share feelings. The coach can help to increase self-awareness. With the help of a coach, people can identify what isn't working in their lives. The coach can provide strategies to develop confidence and discover one's true self.
At the age of retirement, it seldom happens that the person is left all alone. Children may be busy with their own families. Relatives may not have time. Your client may lose his/her partner or even the partner may need the support of a retirement coach.
The coach creates such an environment wherein a person can speak friendly. When this happens it makes one feel light. New perspectives evolve. This eventually leads to a peaceful life.
A retirement coach helps in measuring personal success
Throughout the work-life, success is mostly measured with feedback, paycheck or profile. All doesn't achieve this form of success. This leads one to feel low when he/she looks back at his/her life.
A retirement coach knows that there are different meanings attached to success. For someone, it may mean devoting efforts for a social cause. For some others, it may simply mean maintaining healthy relations with family and friends.
The coach helps to make the coachee realize and measure success based on another set of gauges.
A retirement coach can help in accepting physical limitations
The age of retirement comes with physical limitations. Medicines and loss of independence may result in a transformation in behavior. An unhealthy body gives rise to an unhealthy mental state as well.
A retirement coach can make effective health plans. The coach can suggest mental and physical exercises that can keep the body and mind healthy and active. The coach also helps in discovering a new set of hobbies and abilities to rest upon.
A retirement coach can help in reinventing social circles
Working adults spend much of their time with office friends and colleagues. When the work-life ends, sometimes those contacts break. Similarly, the old neighbors may get replaced by the younger ones. It may also happen that due to one or the other reasons relatives/neighbors may not be able to devote the same time like before.
Missing close friends does not mean that one cannot create new friends. Yes, but that can be difficult. That's where a retirement coach helps. Not only the coach helps in building new relationships but resolving conflicts in the old ones too. The coach may also help in recognizing when a relationship isn't healthy.
A retirement coach helps the coachee to stay on track
Many people have retirement goals. What they lack is a proper strategy to achieve them. A retirement coach can help in building such strategies. The coach may define the necessary steps to take for avoiding hurdles. This can include major lifestyle changes or small tweaks to the client's existing schedule.
Along with this, the coach also provides encouragement and support to ensure that the coachee stays on track. Without a coach, it can be difficult to handle things alone. This may lead to extending deadlines and finding excuses. One of the prime responsibilities of the retirement coach is to build the commitment level and hold the coachee accountable for each action.
How much does a retirement coach charge?
The rates can vary depending on the location and specialization. However, on average retirement coaches charge between $100 to $300 per hour.
Many of your prospects will doubt whether spending this much is worthy enough.
The answer to this is – Hiring a retirement coach to plan for the financial and non-financial aspect of one's retirement phase is not an expenditure but an investment in itself.
This is way cheaper than therapists and consultants.
You can try different ways to price and package your coaching services. You must know how to sell your packages to high-end coaching clients. Always take into account the market rates and the affordability level of your target audience before fixing your rates.
Do you need any certification to become a retirement coach?
No, not at all. Though certifications lend credibility, they are not a way to prove one's expertise. You will become a knowledgeable coach only when you get to the grounds. It is necessary to understand the pain points of your audience in practice. There will be a lot of situations that will teach and train you when you start your coaching sessions. Many of them cannot be covered in the classrooms.
Still, if you want to know more about coaching certifications, I suggest having a look on the ICF website.
Final Thoughts
Retirement coaching is relatively a new coaching niche. If you are planning to become a retirement coach then this is the right time. You can easily mark a solid presence in the coaching industry.
I hope that this article might have broadened your perspective on retirement coaching and retirement coaches. At the same time, I also suggest you read about the problems with retirement coaching.
If you have any other queries/ suggestions, feel free to contact me.
Frequently Asked Questions (FAQs)
What is a retirement coach?
Retirement coaches focus on helping clients plan for retirement, provide guidance on financial decisions and lead a client to adopt a lifestyle that allows for financial freedom. Retirement coaches can be financial advisers, certified financial planners, writers or advisors.
What is the difference between a retirement coach and a life coach?
A retirement coach helps you create a retirement plan and take actions to execute that plan. A life coach helps you create a plan for how you want to live your life, and helps you to achieve your goals no matter what the area is.
What does a retirement coach focus on?
Retirement Coaches help clients make the important decisions that will allow for a more secure financial future. This can include Social Security planning, IRA rollover, when and how to take Social Security and pension benefits, savings and investment planning, retirement housing planning and preparing grandchildren or grandchildren-to-be to deal with parents' estate planning.
What is the formula to calculate retirement?
The formula to calculate retirement is the following. The RDSP account size is A and annual contributions are B. The account size of the recipient is R and annual withdrawal is W. The account size of the recipient is R, annual withdrawal is W and annual returns are R.
Why do people need a retirement coach?
We all know the importance of saving for retirement, however, it's not so easy to save when you have a family and kids to take care of, because you need to think about your current expenses as well. When you live paycheck to paycheck, your retirement seems so far away, and it's very hard to actually save something for your retirement. That is why a retirement coach is so helpful to you.
How do I create a retirement plan in Excel?
If you are planning for retirement and want to create a retirement plan in Excel, then it can be done using the Goal Seek Tool. You can use this feature to solve the problem. Go to Goal Seek and type in the formula to solve the problem. You can use the data in (B3:B9) cells to solve the problem.
How do I calculate how much I need to retire in excel?
How much does a retirement coach charge?
People who work with investment advisors earn a median annual income of $173,000 (compared to $39,000 for their peers who work with other advisers). They also save $105,000 more annually than those who work with other financial professionals. And the more they save, the more they save. An advisor who works with someone who saves $25,000 a year will save $55,000 more. And a person with a $75,000 salary will save $108,000 more.