Blog » Coaching Specializations » Dialectical Behavior Therapy: A Definitive Guide
Dialectical Behavior Therapy
A Definitive Guide
This is the ultimate guide to understanding Dialectical Behavior Therapy (DBT). The primary goal of this article is to assist those who are experiencing emotional, relationship, or behavioral issues in their lives.
So if you want to:
Improve your behavior
Build your personality
Improve Quality of Life
Want to get a deeper understanding of DPT
Improve Mental Health
Want to have a diverse knowledge of different therapies along with uses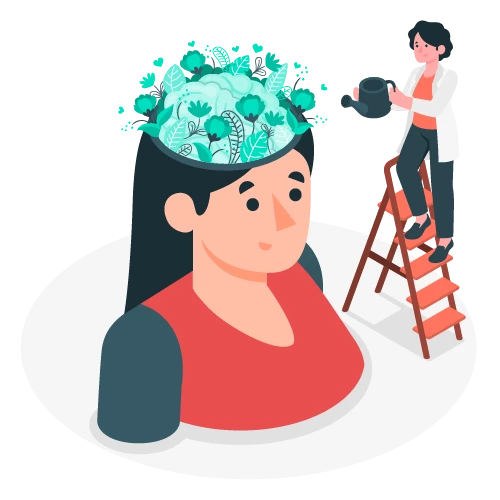 And many more, then you will love this guide.
Let's get started!
Don't have time to read the whole guide right now?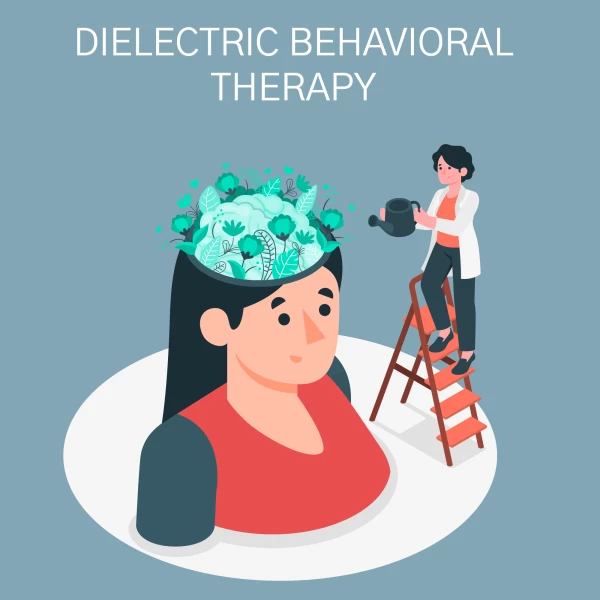 No worries. Let me send you a copy so you can read it when it's convenient for you. Just let me know where to send it (takes 5 seconds)
Yes! Give me my PDF
This is the first introductory chapter of DBT which consists of the basics of Dialectical Behavior Therapy. In this chapter, you will look at the definition of DBT along with the terms "D" and "B" in DBT. You will also look at the historical background of DBT. How did this start?
What is the origin of DBT along with the transformation of DBT from the early days to the modern era?
Definition of DBT
DBT is intended to help people who have seen little or no improvement with other types of therapy.
This therapy emphasizes problem-solving and acceptance-based strategies. It operates within the context of dialectical methods. DBT is effective in treating a variety of other disorders, including substance abuse, depression, post-traumatic stress disorder (PTSD), and eating disorders.
DBT is thus a trans-diagnostic, modular treatment. DBT is part of the "third wave" of cognitive-behavioral therapy, and it extends CBT to help patients manage stress. In the therapy of psychological difficulties, DBT aims to have the patient see the therapist as an ally rather than an opponent.
As a result, the therapist strives to embrace and validate the client's feelings at any given time while also informing and offering the client better alternatives to certain sentiments and behaviors. DBT focuses on the client learning new skills and altering their behaviors in order to achieve a "life worth living," as defined by the patient.
Clients have a biological propensity for emotional dysregulation, and their social context validates maladaptive behavior, according to DBT's biosocial theory of BPD. In some therapeutic settings, DBT skills training alone is being used to address treatment goals, while DBT's broader purpose of emotion regulation has allowed it to be applied in new settings, such as assisting parenting. To sum it up:
"DBT is an abbreviation for dialectical behavior therapy. It's a type of therapy that can teach you how to deal with difficult emotions. It is an all-encompassing cognitive behavioral treatment. Suicidal and other self-destructive behaviors may be treated with DBT. It teaches patients how to cope with and change harmful behaviors."
What is Dialectical or "D' in DBT?
The letter "D" in DBT stands for "dialectical." A dialectic is an integration or synthesis of opposites. Dialectical methods are used in DBT to help both the therapist and the client get out of extreme positions. The term "dialectical" refers to the belief that combining two opposites in treatment, acceptance, and transformation, yields better results than either one alone. The ability to analyze matters from different viewpoints and arrive at the most economical and acceptable reconciliation of seemingly contradicting facts and stances is what dialectical thinking refers to.
What is "B" in DBT?
The letter "B" in DBT is Behavioral. Individuals, organisms, systems, and artificial entities engage in a variety of acts and mannerisms as part of their behavior. Other systems or species, as well as the inanimate physical environment, can be included in these systems. A behavioral approach is required for DBT. This means that we evaluate events and target behaviors that are relevant to the clients' objectives in order to find out how to address their difficulties.
What is the origin of DBT?
DBT's efficacy has been supported by a significant body of research spanning decades. This form of treatment is now used in dozens of countries throughout the world. When it comes to DBT's beginnings, you'll want to know when it began and who initiated it.
Who first started the DBT?
Marsha Linehan created DBT in the 1970s. DBT was developed as a result of her work with two mental health populations: those with suicidal ideation and people with a borderline personality disorder.
The growing popularity of Cognitive Behavioral Therapy piqued Linehan's interest (CBT). In her practice, she chose to use standard CBT. After performing research on the effectiveness of CBT in her target demographic, Linehan and her colleagues ran into problems. They observed three key issues with the use of traditional CBT:
The change-focused interventions were perceived as invalidating by the participants. Withdrawal from therapy, animosity toward therapists, and a mix of both were common reactions to these feelings.
Participants and therapists reenacted a reinforcement cycle in which positive effort was stopped, and avoidance and redirection were rewarded. Participants became enraged when therapists pushed for change. Participants responded with warmth and positive feedback when therapists allowed a subject change. This loop appeared to deceive both the therapist and the participant into believing they were on the correct track when they were not.
Because of the sensitivity of crisis circumstances, therapists spent a significant amount of time addressing safety concerns, such as suicidal thoughts or gestures, animosity, and threats directed towards the therapist, or self-injurious behaviour. There was frequently insufficient time to teach coping techniques or handle behavioral issues.
Linehan produced numerous CBT adaptations after evaluating these issues. These immediately addressed the population's needs. Before participants were instructed to focus on change, acceptance-based strategies were used to ensure that they felt supported and validated.
Dialectics were also used to assist therapists and treatment participants to concentrate on the synthesis of polar opposites like acceptance and change. This allowed them to avoid becoming caught in severe position-taking habits.
CBT was modified to include these and other modifications. Linehan's first formal treatment manual, Cognitive Behavioral Treatment of Borderline Personality Disorder, was published in 1993. Since then, DBT has become increasingly popular.
When was DBT started?
Dr. Marsha Linehan and colleagues officially started DBT in the late 1980s after discovering that cognitive-behavioral therapy (CBT) alone did not function as well as expected in individuals with BPD. Dr. Linehan and her team tweaked approaches and created a treatment to match these people's specific needs.
Transformation of DBT from Early Days to Modern Era
DBT has evolved into a process in which the therapist and client work together to balance and synthesize acceptance and change-oriented tactics, similar to the philosophical dialectical process of thesis and antithesis, followed by synthesis. DBT emerged from a succession of failed attempts in the late 1970s to apply normal Cognitive Behavioral Therapy (CBT) techniques to chronically suicidal individuals. DBT has been used to treat persons with depression, drug and alcohol problems, post-traumaticc stress disorder (PTSD), traumatic brain injuries (TBI), binge-eating disorder, and mood disorders, according to research.
In the modern era, DBT appears to help individuals with symptoms and behaviors linked with mood disorders on the spectrum, including self-injury, according to research.
Its efficacy with sexual-abuse survivors and chemical dependency has also been demonstrated in recent research. Over time, DPT has added different domains to it. Today, it is not only confined to emotional behavior.
DBT integrates normal cognitive-behavioral strategies for emotion regulation and reality checking with contemplative meditation principles of distress tolerance, acceptance, and awareness.
DBT is the first therapy to be empirically proved to be usually helpful in treating borderline personality disorder. It is founded on the Biosocial Theory of Mental Disease (BPD).
Compared to standard treatment, the first randomized clinical trial of DBT demonstrated a lower incidence of suicide gestures, psychiatric hospitalizations, and treatment drop-outs. DBT had moderate effects in people with high blood pressure, according to a meta-analysis. So, DBT has extended domains in the modern era. As you are now aware of DBT's origins, the next chapter will focus on the strengths of DBT.