Blog » Coaching Certifications » Top 10 Best Mindfulness Coach Certifications
Top 10 Best Mindfulness Coach Certifications
Mindfulness is the human ability to focus and be fully present wherever they are. Stress reduction, improved sleep, reduced chronic pain and decreased anxiety and despair are just a few of the numerous health advantages of mindful living.
Pema Chödrön, a Buddhist nun and a mindfulness book author who has written several books on the topic, describes mindfulness and meditation simply, yet so beautifully: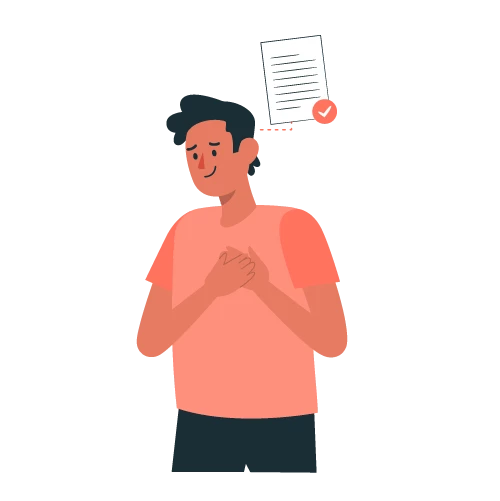 Meditation practice isn't about trying to throw ourselves away and become something better. It's about befriending who we are already."
We will discuss more about mindfulness and its importance later on in the article.
This article is about Mindfulness Coaching and Mindfulness Coaching Certifications you can take to become a mindfulness coach. It is structured in a way that you will get to learn new things about the mindfulness coaching industry and how you can be the best one out of them all.
So without any further delay, let's jump straight into the real business and break down all the details about mindfulness coaching.
In Brief : Top 10 Best Mindfulness Coach Certifications
What is Mindfulness Coaching?
Cambridge Dictionary defines mindfulness as:
"The practice of being aware of your body, mind, and feelings in the present moment, thought to create a feeling of calm."
The practice of mindfulness meditation is rooted in Buddhist psychology as well as current research in empirical psychology.
Mindfulness coaching is a rapidly growing career path, due to so many people having short attention spans and failing to concentrate.
The goal of mindfulness coaching is to help people become more aware of their thoughts and emotions. Using this technique, clients learn to be attentive and mindful in the present moment.
Clients who work with a mindfulness coach learn to practice mindfulness regularly. In order to assist their customers to relax and focus more, they employ a variety of coaching methods and approaches.
What are the Benefits of Mindfulness Coaching?
Mindfulness coaching is full of benefits for both trainees and trainers. Here are some of the key benefits of mindfulness coaching:
1. It is a direct stress reliever, as what you coach others will eventually be implemented in your life as well.
2. We can drive a car and think about our to-do list at the same time, but that will result in losing focus and ignoring what might be going on around. Mindfulness helps in the improvement of our ability to think flexibly.
3. Mindfulness coaching can also help in breaking free of bad habits and addictions.
4. Mindfulness helps us gain an enhanced ability to deal with illnesses just like the Buddhist monks and other mindfulness practitioners.
5. Mindfulness improves the overall physical and mental health of the trainee as well as the trainer. It trains the brain to focus on the controllable things and teaches us to let go of the unnecessary clutter.
Top Ten Coaching Certifications for Becoming a Mindfulness Coach
Now finally comes the part you have been waiting for. We have compiled a list of the best certifications for becoming a mindfulness coach. These courses are the best in the market trusted by thousands of trainees around the world.
Here are our top 10 picks for the mindfulness coach certifications:
1. Mindfulness Life Coach Certification & Mindfulness Blueprint
Mindfulness Life Coach Certification & Mindfulness Blueprint is a top-rated Udemy certification delivered by instructors Joeel and Natalie Rivera.
The course is an absolute must-take for all Mindfulness Coaching aspirants, as suggested by its 4.5-star rating on Udemy, by 2,080 trainees.
The course consists of 50+ meditations and mindfulness techniques for helping the trainees develop a meditation routine and mindfulness.
It consists of 7-hour on-demand video lessons with other downloadable courses to help the aspirants take control of their lives and destiny.
With Udemy's trust and the experience of the couple, speakers, coaches, and trainers Joeel and Natalie Rivera, this is one of the best courses out there on the topic.
2. Certified Mindfulness Coach by Happiitude
Mindfulness Coach Certification by Happiitude is another popular and student-favorite pick on the list. It has a remarkable conversion rate with many students claiming to have taken their first workshops within weeks of course completion.
Through the use of an integrated, three-dimensional strategy, this course seeks to bring individuals together on three distinct levels: Atmasthi (Higher Vision and Meaning), Manosthiti (Internal mental and emotional environment), and Paristhiti (External Situation and circumstances).
The course consists of 6 live online sessions, all 2.5 hours long each, along with several other mindfulness-building activities and meditation practices.
The course takes the approach of ancient Buddhist monks to teach mindfulness, while also being market-ready with modern methods of teaching and training.
3. Mindfulness Coach Certification Program in the USA – Matrrix
Mindfulness Coach Certification Program in USA – Matrrix is an ICF accredited program by Dr. Paras, a personal life coach from India and the founder of Matrrix.
This Mindfulness certification course can help trainees understand the basics of mindfulness so that they can better utilize them later in their careers. The course starts from the basics of mindfulness and takes the trainee on a ride to the modern mindfulness training methods and practices.
Apart from the classroom activities, students also get a taste of the real world while they study coaching practice and group activities. This is equally important in mindfulness training that you have some practical experience of what you are going to do rest of your life.
Those who enroll in this course have the option of taking Dr. Paras' mindfulness certification course online or also in person depending on their own feasibility.
4. NeuroMindfulness® Coach Certification
NeuroMindfulness® Coach Certification is a mindfulness and neuroscience course delivered by industry experts Arnaud Complainville and Veronica Brejan.
The course has 80% neuroscience, and 20% mindfulness content. The course workbook, on the other hand, has 80% mindfulness & reflection and 20% neuroscience practices.
This course is a perfect fit for anyone interested in personal development and willing to learn brain-based strategies to transform people's lives, as well as for coaches willing to add a certification to their educational achievements.
The course also has need-based scholarship options for trainees who are unable to pay the full fee of the certification.
5. Mindfulness in Action
Mindfulness in Action is a mindfulness coach certification by World Happiness Academy. This course is 6 weeks long, consisting of 8 live sessions and easy to use toolkit and resources.
The course also contains daily mindfulness activities for 35 days to help trainees get a practical mindfulness experience.
The instructor of the course Pravin Chaturvedi is a Business and Management graduate and a Master's degree holder in Psychology.
The course aims to help participants transform Mindfulness from a basic living room practice to an everyday pursuit of life, which covers relationships, lifestyle, and business.
Mindfulness in Action is a top-quality coach certification for all types of individuals, who have lower or higher know-how of mindfulness and psychology.
6. Original Mindfulness-Based Stress Reduction (M.B.S.R.) training program
Original Mindfulness-Based Stress Reduction (M.B.S.R.) training program is a beginner-friendly basic to advance mindfulness coaching certification for mindfulness coaching aspirants.
The course is delivered by the instructor G. Ross Clark who himself is a renowned life coach and has helped thousands of corporate and individual clients achieve mindfulness. His mindfulness training is well received in businesses, educational & health care sectors.
This course is completely self-paced, meaning that the trainee can start and finish it as per their schedule. After enrolling, the trainee gets unlimited access to this course for as long as they like – across any devices they own.
The course has reviews so good, that we just couldn't keep it out of our list of best Mindfulness Coach Certifications out there.
7. Meditation and Mindfulness Teacher Certificate
Meditation and Mindfulness Teacher Certificate is certification by the School of Positive Transformation which is accredited and validated by the International Mindfulness and Meditation Alliance (IMMA) and Continuing Professional Development (CPD).
This course is compiled and delivered by the Director of – the School of Positive Transformation and Professor of Psychology Itai Ivtzan.
It is a very practical course that has been created to provide students with the information and experience they need to be a good teachers of meditation.
If you're an experienced meditator, yoga or pilates instructor, life coach, or other health professional who wants to expand your practice or career to include meditation teaching, theory, and methods, this course is for you.
8. Mindfulness Coaching Certificate
Mindfulness Coaching Certificate is mindfulness coach certification by Michelle Young, who holds an M.Ed in Curriculum Development and a certified Yoga Therapist specializing in Cardiac, Cancer, Eating Recovery, & Behavioral Health.
The course is self-paced and allows the trainee to start and finish it at their convenience. No deadlines and pushing whatsoever. Trainees can download the content and watch as much as they want whenever they want.
It consists of pre-recorded lectures, written content, and recorded practices with Michelle to help you understand mindfulness from the perspective of the trainer.
The course also includes guided meditations and practical skill practice training for real-world experience and exposure for the trainees.
9. Coaching Certification – Guiding Mindful Change
Coaching Certification – Guiding Mindful Change is an NBHWC-Approved Training & Education Program consisting of a 90-day interactive training.
Trainees will study and master coaching strategies, as well as legal/ethical issues in this course. Throughout the course, trainees will engage in mindfulness exercises, peer coaching, hands-on coaching with actual clients, and one-on-one coaching with master trainers.
The National Board Certified Health & Wellness Coach (NBHWC) test can be taken by graduates of the Mindful Health & Wellness Coach Certification as well as automatic eligibility after the course completion.
The trainees of this course will also get exclusive access to the resource library only available to GMC Certified Mindful Coaches.
10. Mindfulness Positive Psychology Coach
Mindfulness Positive Psychology Coach is another popular mindfulness coach certification with 3 hours of on-demand video lessons and 60+ downloadable resources.
HD video footage, a transcript of the whole course, a workbook with assignments and handouts, and additional resources are all included in the course.
A private positive psychology/leadership coaching community network with over 3,000 active life coaches from across the world will be available to you, as will free one-on-one mentorship and coaching from one of Abroadsip.org's Certified Coaches.
This certification teaches several formal and informal medication and mindfulness practices along with the tools needed to keep up with the industry.
What are the Career Prospects of Someone with a Mindfulness Coach Certification?
Mindfulness Coach Certifications open up a whole lot of career choices for the trainees.
First and foremost, you can be a mindfulness coach which you have dreamed of and took the mindfulness coach certification for.
After the course completion, it is also possible to start a career in psychology. You can get a professional degree in Psychology and choose any of its branches for your majors.
Mindfulness coaches can also become trainers and life coaches after the completion of the mindfulness coach certification.
You can also opt for becoming a corporate or business trainer helping executives makes the most out of their daily working hours.
Mindfulness coaching can also be converted to personal and confidence training, as all of them are heavily linked with Psychology.
Skills Needed for Becoming a Mindfulness Coach
Coaching is a field where there is nothing like mandatory prerequisites. But that doesn't mean all mindfulness coaches can succeed.
Despite the tough competition and rapidly changing methods of training, some skills are very important for effective mindfulness coaching which can make you stand out from all your counterparts:
1. Self-confidence
2. Authentic connection
3. Creativity
4. Problem Solving
5. Psychological know-how
6. High self-esteem
7. Patience
8. Attention to detail
9. Non-judgmental attitude
10. Peace of mind
Questions to Consider When Looking for a Mindfulness Coaching Certification
With so many mindfulness coach certifications available on the internet, anyone can get confused and end up choosing the wrong course for their case.
Here are some questions that you should ask yourself and demand honest answers to before taking any mindfulness coach certification.
1. Do I really want to be a mindfulness coach?
2. What is your budget for the certification?
3. What is your skill set and experience level in mindfulness?
4. Are there any scholarship options if you are short on budget?
5. Are there any monthly installment options if you don't want to break the bank?
Conclusion
You and your clients will benefit much from the practice of mindfulness. Clients benefit from staying in the now and maximizing their potential. While you also practice something you love and which can solve many physical and mental problems.
The courses discussed in this article are well researched and the best ones available in the market, just so you can make the most out of your talent and learn from the best in the business.
Hope it answered all your questions regarding mindfulness coaching and mindfulness coaching certifications. Make sure to check out our other articles as well on similar topics.
Drop a comment to share your feedback and suggestions about the topic too.
Frequently asked questions
Last but not the least, here are some frequently asked questions we receive regarding mindfulness coach certifications.
1. What are the Benefits of Getting a Mindfulness Coach Certification?
Your potential clients show more trust in you if you have renowned certification and coaching experience.
2. How Much Does a Mindfulness Coach Certification Cost?
Mindfulness Coach Certifications can cost anywhere around $300 to $1200 depending on the platform and instructor of the course.
3. How Do You Choose The Right Mindfulness Coach Certification For You and Your Needs?
There are two things very important to consider before you decide and take a mindfulness coach certification.
1. Evaluate your experience and knowledge about the topic. Make sure to check if the course is too basic for your experience, or too complex.
2. Choose the right mindfulness coach certification depending on your budget and financial capabilities.