Blog » Coaching Certifications » Top 10 Best Grief Coach Certifications
Top 10 Best Grief Coach Certifications
Life coaching or grief coaching is considered a newer concept as compared to counseling. People are more familiar with the counseling that contains therapeutic interventions. Grief coaching helps the clients to overcome the loss of property, business or loved one. Grief coaching centers offer coaching to the client via phone also. Just pick a phone and get suggestions from the master trainers.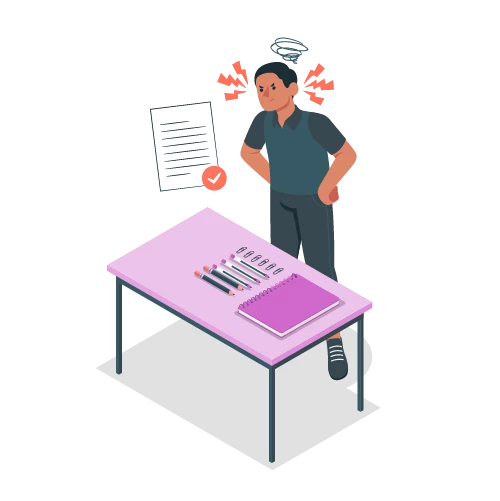 Quick access to grief coaching makes it popular among other psychological interventions. Scrolling down, you can know the benefits of grief coaching, top grief coaching institutes, and related content.
In Brief : Top 10 Best Grief Coach Certifications
Grief coaching is a field of study that comes under life coaching. Grief coaching deals with the loss of all types like home loss, job loss, property or business loss, and loved one's loss.
A grief coach will provide you with a safer environment to talk about your grief. Further, the grief coach helps the client understand the impact of loss and grief in the present life. Consequently, the client forgets to repent over the loss and seek out happiness in the surrounding. In simpler words, a grief coach helps the individuals to move forward in life keeping the past experiences aside.
What are the benefits of grief coaching?
Grief coaching helps the client to reduce the feelings of loneliness. Even grief coaches may use techniques like traveling alone in the local transport and enjoying themselves. Similarly, a grief coach may ask the client to enjoy a cup of tea alone and concentrate on inner happiness and satisfaction. Grief coaching is not limited to the counterpart of loss and loneliness rather it holds enormous benefits for the client like:
People who are in grief often have low self-esteem. A grief coach works to improve the self-esteem of the client. For this purpose, a life coach may give different tasks to the clients like focusing on self-grooming, attending social events, and enjoying a friend's circle. It not only changes the mindset rather boosts the confidence to move forward again.
Grief coach in one way or another allows the client to talk freely. In daily life, when you have a loss you may avoid talking about that. It may cause you deep grief or regret. But a grief coach provides a safer and more sympathetic environment to the client even though many clients mourn sitting in front of the grief coach. It is the feeling or emotion they need to exhibit. Saying all to someone may help you feel lighter and free of grief.
A grief coach lets you talk about what you have never told anyone. Meanwhile, he will show empathy towards the client. A pat, a few clues, and sympathizing words from the grief coach show that the client is not alone.
Offers practical suggestions
The interesting benefit of grief coaching is that the coach has a lot of suggestions. A life coach offers practical suggestions to the clients. So, the grief coach guides personal and social life events. The goal is to avoid grief and change lifestyle.
Helps to recover from grief
Grief coaching helps the client to recover from grief gradually. Consequently, individuals return to their normal routine and love to enjoy their daily tasks.
Leaving the grief behind in life and moving forward does not mean that you have forgotten the loss. But as a human being, you have to search for new meanings in life.
Top Ten Coaching Certifications for Becoming a Grief Coach
If you have been searching for the best Grief coaching certifications, you have come right. We have listed our top coaching programs.
1. LCT – Grief Coaching – ICF & BCC Approved
Institute for Life Coach Training (ILCT) prepares beginners and professionals for grief coaching. The program teaches the trainers to discover new meaning in life after the death of someone. coaches can help the clients to visualize the future without their lost loved ones. Furthermore, coaches can discover the impact and challenges due to grief. Thus, clients can move forward by setting new goals in life.
The admission criterion for grief coaching class is that students have already attended a 20 hours session on Grief coaching or might have related experience. ILCT offers a 12-credit-hour class. Teachers train the coaches using role-playing techniques, case studies, theoretical perspectives, and a hands-on approach. The only purpose is to upgrade the coaching skills that will help the client to come out of grief and find new strengths.
2. Creative Grief Support Practitioners Program
The Creative Grief Studio offers a certification program to practitioners, social workers, music therapists, art therapists, grief directors, assistant directors, counselors, and many other professionals. The program is designed for the coaches who seek new perspectives in grief counseling.
The creative grief certification program duration is 4 months. It is an online interactive program. The unique feature of the course is that it helps the clients to grieve and search for new meanings in life simultaneously. Teachers at the creative grief program consider that grief is not an illness or brokenness rather they deal with it differently. The grief support program offers:
Interactive teaching tools for online grief training
Support from the faculty members and the guest faculty members
Practical approaches to creating comfort and meaning after loss
Confidence over the integration of all learned strategies at the Creative Grief studio
A creative grief support program is undoubtedly greater in developing shame resilience, trauma resilience, and expressing grief in a new way.
3. The Grief Coaching Certification Program
Confident Grief Coach School offers a unique approach to grieving emotions. Coaches can learn newer perspectives to deal with grief in the BREATH Facilitator Certification Program. Coaches learn:
Human design
Positive psychology strategies and tools
Ancient Chinese theory connects emotions with physical healing
A step-by-step model to move toward a peaceful, purposeful, and happy life with grief in mind
The BREATH Facilitator Certification Program is unique among all grief coaching programs. Coaches can learn the ancient Chinese wisdom to relieve grief expressions. At the end of the certification program, coaches can help individuals, families, and groups to come out of trauma gradually. The program focuses on physical well-being, relationships, personal experiences, challenges, and proven strategies to create a lasting change in an individual's life.
4. Christian Grief Coach Training and Certification – PCCCA
Christian Coaching & Counseling Academy offers Certified Christian Grief coach training. The duration of the certification is nearly 9-weeks. The grief coaching program is also known as the Joy Restoration coach program. Professionals like medical practitioners, social workers, life coaches, hospice workers, and health workers can benefit from the certification.
A certified Christian grief coach can work on different losses and grieves like:
Divorced/ forced separation
Death of loved ones
Physical injuries leading to paralysis
Natural disasters
Damage to property or business
Loss of home
Loss of job
Break up of intimate relationships
Grief coaching lets the coaches learn about different stages of grief, develop coaching strategies, and get healing power.
5. Grief Coach
Global Grief Coach institute is ideal for the certification of a grief coach. This online course helps the coaches to learn about different stages of grief, symptoms of grief, misconceptions about grief, and ways to overcome the grief emotions. Furthermore, this course is ideal to develop coaching skills. You can learn coaching dialogues and words to protect your client. The institute offers online classes that provide superb professional support to job holders.
6. From Grief to Gratitude Coach Certification Program
The Institute of Professional Grief Coaching (IOPGC) has emerged with the unique concept of grief to gratitude. The program is accredited by the International Coaching Federation. So, IOPGC creates international-standard coaching skills for the trainers. You can get classes in the comfort of your home. From Grief to Gratitude Coach Certification Program teaches the coaches non-therapeutic interventions with compassionate methodology. The clients can travel from grief to gratitude and happiness.
7. Grief Educator Certification with David Kessler
David Kessler's certified Grief education trains the coaches to nourish the spirits. Grief educators can help clients searching for comfort and peace away from grief.
A Grief education certification program helps the coaches to:
Explore the effective techniques for challenging life events
To implement the life-changing pathways
Practice healing power after the unforgettable losses
Video training, experiential training, and master trainers provide dynamic support in the coaching classes.
8. Master Grief Coaching Online Certification
Cathy Cheshire – founder and administrator of the Master Grief certification – designed the program to heal the grievers. Grief is a sensitive topic and associated pain is often ignored. Master Grief Coaching online certification is for professionals who are helping practice. Those who want to provide a non-therapeutic approach to the clients. This program teaches the expertise to deal with grief and help the client to move forward in life.
Cathay's master grief coaching created the grief modules based on the academic research work. This feature of the program enhances the reliability and efficacy of the certification.
9. Grief & Loss Coaching – Light University
Light University Teaches The Grief Coaches. Coaches Get Training About The Ending The Grief Of A Loved One, Loss Of Job, Unrecognized Loss, Damage To Property, Natural Disaster Loss Or Grief. The Master Trainers Guid Eteh Coaches To Deal With Each Client In A Unique Way. As Every Client Has Unique Problems, Clients Are Trained Using Practical Demonstrations, Interviews, Presentations, And Work-Worthy Tips.
10. Grief coach certification- American Academy of Grief Counseling
American Academy of Grief counseling (AAGC) and Center for loss and life transformation launched this coaching course. Program trains health professionals including nurses, practitioners, therapists, and social workers. The purpose is to provide them basic coaching skills to help the patients come out of grief soon. Course has 3 levels: Basic, intermediate, and Advanced.
Professionals can choose among these three levels as per qualification and experience.
What are the career prospects of someone with a grief coach certification?
Grief coaches often have an undergraduate degree in Psychology, social work, or sociology. Then, coaches get a master's degree in mental health counseling, grief counseling, life counseling, and pastoral counseling with a specialization in marriage and family therapy. Employers often like to hire grief coaches with a background in mental health practice. So, the grief coaches have extensive knowledge and skills in counseling and mental health.
The career life with grief coach certification is quite bright like:
You can get employed by government and public organizations that help the client to recover from injuries, illness, or any physical loss.
Private clinics also hire grief counselors to help the clients to come out of job, property, or loved one loss.
You can search for the social work institutes and shelter homes also where grief counselors are required.
Skills needed for becoming a grief coach
To become a coach or start a coaching business is not a difficult task. The matter of interest is how successfully you run your business. A rough estimate says that nearly 24% of coaches sustain the job and successfully practice the coaching career full time. To avoid failures in coaching, a grief coach should develop the following skills:
A grief counselor should be an active listener. It helps the client to relieve the pain associated with grief or loss.
Effective communication skills
Verbal or non-verbal communication helps the client to get support in grief.
When the client is talking about loss, grief, and poor experiences, the grief coach needs to show empathy toward the client. The goal is to let the client understand that he is not alone in his grief.
Successful grief coaching requires the identification of problems and presenting its solution. A grief coach needs to detect the factors that trigger the grief and eliminate them from the client's life.
Questions to consider when looking for a grief coaching certification
Before moving towards a grief coaching certification, you should clear your mind. Is the related institute registered by state authorities? What will you learn in this course? What is the scope of grief coaching? Who hires grief coaches? You should clear all related queries before getting enrolled at any institute.
Conclusion
Professional coaches can polish their skills with grief coach certification. It not only increases the worth of your resume but creates new prospects in your career. Those who want to apply non-therapeutic proven methodology can get great benefits from grief coaching.
However, you don't need to work as a full-time coach. A grief coach certification can lead you to safer techniques. Every one of us has borne a loss in one way or another. So, you can practice grief coaching with your loved ones and friends and let them move towards a healthy lifestyle.
Frequently asked questions
1. What are the benefits of getting a grief coach certification?
A grief coach certification can give you enormous benefits. Firstly, It can help the coach personally to overcome losses and grief in routine life. Secondly, with grief coach certification, you can help people around to move forward in life after a loss. Last but not least is that as a trainer you can develop good communication skills, problem-solving skills, and leadership qualities.  
2. How much does a grief coach certification cost?
The cost of grief certification is approximately $200 to $1000. The application for grief certification cost may or may not include the practical training. The cost may vary from state to state and as per institution. Further, the factors like the type of class (online or offline) and tenure for the certification changes the cost of grief coaching. 
3. How do you choose the right grief coach certification for you and your needs?
You need to select it as per your requirements. First of all, you need to assess your routine schedule and job hours. For instance, if you are a job-holder, an online class is the best type for you. Further, weekly classes also facilitate the job holders to get grief coaching training. If you are a beginner, you can get enrolled in yearly programs or certification. It will provide you with a detailed perspective on grief coaching. Thus, you can get more practical knowledge and expertise.