Blog » Fundamentals of Coaching » Top 10 Must-Read Books On Life-Coaching Techniques
Top 10 Must-Read Books On Life-Coaching Techniques
We are certain that you agree that there's always room for improvement, no matter where you are on your current path. As humans, we are hesitant to change our ways and push our comfort zone. It's the fear of failure that plagues most of us. Maybe it's the fear of the unknown or uncertainty. Uncertainty could be a great compass for growth. Modeling how others have done it is one way to put yourself in uncertainty.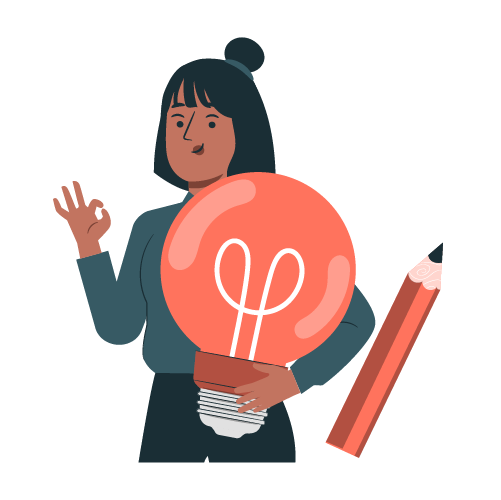 Our library of books has influenced our lives and is a great model. It's similar to "picking our favorite person's brain whenever we want, wherever we want" without an appointment.
Life coaches like to learn about the human brain and self-improvement. Anything that helps them change their client's mindsets is something we constantly search for. We are interested in the latest research on how the human mind works, but it cannot be easy to keep up with all the information.
Most of us will admit to wanting to be better in some domain, no matter where we are or where we want to be, whether personally or professionally, within our close relationships, or generally cultivating a better sense of purpose in everything we do. We want to be better life coaches for ourselves, but we are not sure how to do that.
In this article, we will list some of the best life-coaching books you must read if you are planning to be a life coach or if you are already one and want to learn more from the masters.
Life coaching is the art of understanding human behavior and helping people to solve their problems. To reach this goal, a life coach must know right and wrong. A life coach must learn how to guide his/her clients toward the right path. When they talk with clients, life coaches help them identify their goals and set short-term and long-term strategies to accomplish these goals.
They will provide clients with guidance in achieving their goals. Clients of life coaches have reported success in improving relationships, getting new jobs, finding love, increasing productivity and financial stability, and overcoming adversity.
To be successful in life, you must be goal oriented. You should set goals for yourself. The goals you set for yourself can positively impact your life. You can work on your goals by listing what you want to achieve. Goals give direction to your life. If you feel like you are in a rut, a life coach can help you to be inspired. It has helped many people and can help you be happy and successful.
How Life Coaching Techniques Help a Coach?
Coaches use tools and techniques to point their clients in the right direction. They provide support to help their clients reach their goals, and they challenge them to succeed.
A good coach will ask questions to help their client find the answers they need. Life coaches do that through the use of coaching techniques. Coaching techniques are techniques that coaches use to help their clients reach their goals. Coaches help their clients understand themselves, set goals, and find the means to get there.
They can also help their clients change habits and develop new ones. It may help their clients to understand who they are and how they can make changes to improve their lives. They may be able to answer questions about relationships, careers, finances, spirituality, health, or emotional issues. Coaches can work with individuals, groups, families, or communities. Life coaches are different from personal trainers. Personal trainers help their clients to lose weight, gain muscle and build strength. On the other hand, life coaches look to empower their clients to live healthier lives.
10 Books for Every Life Coaching Coach
If you are a coach or want to become a coach, then you will be happy to know that many books will teach you the basics of coaching. Some write these books of the most respected coaches in the world. They will help you understand what it takes to become a successful coach and teach you the most important tools to help you improve your coaching skills.
1. The Inner Game of Work

The book allows your client to learn how to remove interference to increase their performance. It shows them how to navigate change to achieve their goals and explores how great coaching can make transformational differences in an organization.
A guide to overcoming the inner obstacles that sabotage your efforts to be your best on the job is part of the bestselling Inner Game series and has sold more than one million copies. The book can help you regain your ambition if you feel like you have sunk to a new mental low on the job.
Regardless of how long you have been doing it or how little you know about it, your job can become an opportunity to improve your skills, increase pleasure, and heighten awareness. The Inner Game of Work is a way to steer a confident course while navigating toward personal and professional goals if your work environment has been turned on its ear by technology, reorganization, and rapidly accelerated change.
The way you look at work forever will be changed by the Inner Game of Work, which will challenge you to reexamine your fundamental motivations for starting work in the morning and your definitions of work throughout the day.

2. Working with Emotional Intelligence

Daniel Goleman is one of the world's leading experts on emotional intelligence, a key skill for any coach. The book will help you up your game to improve your professional impact, and it will also be a useful resource for your clients.
The secret of success is not what you were taught in school. IQ, a business school degree, years of expertise, and technical know-how are not what matters most. Emotional intelligence is the most important factor in job performance and advancement.
In this practical guide, Daniel Goleman explains how emotional intelligence is a set of skills that anyone can acquire and shows how they can be fostered. According to leaders, emotional intelligence is almost 90 percent of what sets them apart. It's the essential ingredient for reaching and staying at the top in any field, even in high-tech careers, as Goleman documents. The companies that will remain vital and dynamic in the competitive marketplace of today and the future are those that learn how to operate in an emotionally intelligent way.
The most important business book you'll ever read is Comprehensively researched, crisply written, and packed with fascinating case histories of triumphs, disasters, and dramatic turns of events, Working with Emotional Intelligence. In determining star performance in every field, emotional intelligence is twice as important as IQ or technical expertise, according to Goleman, who has access to business leaders scattered around more than 500 organizations all over the world.

3. The Power of Meaning

This thought-provoking book reveals that the search for meaning in our lives is more important than we've been led to believe and can immeasurably enrich our lives.
There's a myth in our culture that if you want to find meaning, you must travel to a distant monastery or read a book in a dusty volume. There are many undiscovered sources of meaning all around us. Drawing on the latest research in positive psychology; insights from George Eliot, Viktor Frankl, and other great minds; and interviews with seekers of meaning, Emily Esfahani Smith lays out the four pillars of meaning.
Smith shares stories that show how people have overcome adversity, the lessons they've learned, and how we can all work together to make the world a better place. There's no escaping the fact that today's world is becoming more and more connected and diverse. And this book explores how we might begin building a culture of meaning in our schools, workplaces, and communities. How to Live the Good Life. This book is for those who want a richer, more satisfying life. It will inspire you and your family to live the good life.

4. Atomic Habits

Habits are key components of coaching. This book gives proven techniques for breaking and forming habits that will help you break old habits and form new ones.
Even if your goals are to eat more healthfully, lose weight, or make more money, Atomic Habits will give you a proven, effective framework for making progress toward your goals. James Clear, the world's leading expert on habits, explains how to build new habits that will profoundly affect your life. And he shows you how to change unwanted or undesirable habits and master the tiny, day-to-day behaviors that can turn your life around.
If you are having trouble changing your habits, the problem is not with you but rather the fact that you've had a lifetime of ingrained, negative habits. The reason your system doesn't work is that your system is broken. You achieve what you set out to do by achieving what you set out to do. You rise to the level of your systems. You'll learn a proven system that can take you to new heights here.
If you're looking for a new way to think about progress and success, Atomic Habits will reshape the way you think about progress and success. You'll learn to build habits that can transform your life in ways that are bigger than quitting smoking, losing weight, reducing stress, or achieving any other goal.

5. Start With Why

The book ignited a movement and asked us to find our Why. The basis for one of the most popular TED Talks of all time, which had more than 56 million views and counting, was a book captivating millions on TikTok. Over a decade ago, Simon Sinek started a movement that inspired millions to demand purpose at work and to ask what was the reason for their organization. Millions of people have been touched by the power of his ideas, and they remain as relevant and timely as ever.
It's important to have a WHY for your business, whether you want to start a side hustle or develop a successful eCommerce business. They discovered that people don't truly buy into a product, service, movement, or idea until they understand the why.
The leaders who have had the greatest influence in the world all think, act and communicate the same way, and that's the opposite of what everyone else does. The Golden Circle is a powerful idea, and it provides a framework for organizations to be built, movements to be led, and people to be inspired. And it all begins with WHY.

6. Barking Up The Wrong Tree

Much of the advice we've been given about achievement is wrong. In Barking up the Wrong Tree, Eric Barker reveals the science behind success and how anyone can achieve it. In some cases, it's good that we aren't as successful as they are because we learn what we can do to be more like them. You can stop guessing at success and start living the life you want with the startling statistics and surprising anecdotes in Barking up the Wrong Tree.

7. Finding Your Own North Star

The North Star – Stella Polaris – is a fixed point that can be used to determine which direction you're headed. Polaris is an essential reference point when it's cloudy, foggy, or nighttime.
Happiness doesn't just happen—you have to make it happen. Whether you're trying to make yourself or others happier, it all comes down to a relationship between you and your right life, the ultimate realization of your potential for happiness. We believe that knowledge of that perfect life resides in each of us, just as the North Star remains fixed at the center of the heavens.
Through her seminars and one-on-one counseling, Martha Beck has helped hundreds of her clients find their own North Stars and figure out how to fulfill their potential. Her step-by-step program will guide you to fulfill your potential.

8. 10% Happier

A New York Times Best Seller, and winner of the 2014 Living Now Book Award for Inspirational Memoir, this book unexpectedly explores the benefits of meditation while still being the most clear-eyed and fearless memoir ever written.

9. Self-Compassion

Stop beating yourself up and leave insecurity behind. This book provides expert advice on overcoming self-criticism and its negative impact on your life, achieving your highest potential, and a more contented, fulfilled life.
In the treatment of their patients, psychologists are moving away from an emphasis on self-esteem and toward self-compassion. There are exercises and action plans in the book, whether it is parenting, weight loss, or any of the numerous trials of everyday living.

10. The Life Coaching Handbook

The comprehensive and easy-to-read life coaching book will teach you everything involved in being a life coach. It will teach you how to help others transform their lives. Coaching is for anyone who wants to improve their life. This book introduces a range of progressively more advanced coaching methods, from how to plan a coaching session, how to communicate with clients, how to engage people, and more.
What life coaching is, how to coach yourself and others effectively, and how to create and sustain a successful coaching practice are all revealed in this complete guide to life coaching. Leading you through a comprehensive program of Advanced Life Coaching Skills, it contains key NLP-based techniques: State Control Rapport-building Spiral Coaching Meta-programs Meta-languages. A professional life coach, author, trainer, and internationally qualified NLP Master Practitioner is Curly Martin. She has been coaching for more than two decades, and her clients include celebrities, CEOs, directors, and doctors.
Conclusion
For some people, reading is a form of entertainment. For others, it's a means of developing their intellectual capacities. For still others, it's a means of improving their knowledge base. Regardless of why you read, you'll benefit from it. You can use this method to ensure you're doing the right thing and making the right choices.
A book is a great tool that helps you to learn new skills. It can help you to improve your mind. If you are interested in learning how to become a better person, you can read books on life-coaching techniques. We hope this blog will help you find the best life-coaching techniques books.
Frequently Asked Questions
What is the life coaching model?
The Model is an overarching framework for understanding and changing your relationships with others and life. If you want to change anything, you need to understand how your circumstances, thoughts, feelings, actions, and results work by using the Model. Brooke Castillo created the Model to use in her own life, and it was so good that she had to share it. Thousands of people have used the Model to achieve extraordinary results.
How much do life coaches charge?
Life coaches charge similar rates to other helping professionals. Life coaches typically charge between $75 and $200 per hour. You can find coaches who don't fall within that range.