College coaches are experts who guide students in fulfilling their dreams of joining the best university. Nowadays, students are ambitious and hardworking but they may not match up with the requirements of the college.
Why? In today's competitive world, getting seats in a top college has become tough. Students need better skills in gaining their seats and all this makes them anxious.
Parents also have a lot of questions regarding their children's admissions. Will my child fit into the college atmosphere? Are the fees too high for joining good colleges?
Who can give students and parents the proper knowledge and guidance? A college coach is an expert who can help students and parents in fulfilling their goals.
Are you passionate about working with students and parents?
Have you worked as a school coach and are you looking for exploring the world of a college coach?
Does this sound a good fit for you? Yes? Then you are set for becoming an amazing college coach.
Who Is a College Coach?
A college coach is an expert who helps students join the best college. He or she is also known as a college admissions consultant. The coach has expertise in guiding students for the admission process. A coach knows all the requirements which colleges need for admission. He or she has firsthand knowledge of it. The coach shares these requirements with prospective students.
The major goal of a college coach is fulfilling the wish of a student. What is this wish? It is making them get into a desired college or university.
How can the coach do this? This coaching practice involves personalized advice. The coach teaches students the process of selecting colleges. Next, it involves the step of applying for colleges.
A coach also guides students in decision-making skills. This helps in making choices for extra-curricular activities. It includes college essay topics too.
A college coach takes care of both undergraduate and graduate school admissions processes. The process of coaching starts from middle school. The coach focuses on the kind of college or university students who want to join. Hence, the coaching is given accordingly. A coach covers academics and extracurricular activities. Also, a coach shares financial criteria that are required for college selection. It means what kind of scholarships or financial aid will one need for applying to a college.
Coaches offer coaching training through one-on-one coaching sessions. There are online and offline sessions. College coaches guide their clients through email or phone. Hence, as a coach, you can guide people living in other places too.
A college coach also identifies the potential of a candidate. This way the coach can guide students in the areas where they need improvement. The coaching training helps in making applicants worthy of admission. Coaches also provide advice on joining a student club as this will help them network with the right candidates.
Major roles which a college coach plays:
Guides in deciding the right college for the students
Finds out the qualifications of the students
Checks if the candidates can handle the university challenges
Advice on the admission procedure
Let the students know about the need for additional resources
Does proper research of the prospective university. It includes learning about the departments and programs of the college.
Guides about the different sections of entrance exams- learn more from this post
A coach helps in developing strategies as most of the time students or parents overlook these.
As a coach, take the interview of students before the sessions. This will give you information about the background of the student. After that, you can take one on one coaching training, this can build the personal skills of students. This will help them develop themselves for the university which fits them.
A college coach works in various areas. A coach shares the key strengths of a student with the colleges. This is done through the process of a college application. A coach knows the importance of academic awards and summer programs. Hence, a coach explains them in depth in the application.
A college coach conveys the unique positioning of a student in college essays. This works as an advantage for a student. College applications also require a proper resume. The coach guides the student in preparing an effective resume. The key accomplishments of an applicant are a must and a coach can guide how one can present it on the resume.
The unique positioning statement can help students communicate in interviews. A college coach has expertise in developing that elevator speech. Students should also know how interviews take place. The college coach conducts mock interview sessions. It involves practicing the answers to specific questions.
A college coach is a mentor in every sense. Hence, he or she can give reassurance and bring back the confidence of students. A coach can rightly help students in getting admission in the best colleges.
Who Are Prospective Clients of a College Coach?
Students and parents both need the help of a college coach. Also, a lot of teachers or institutes are the ones who can become your clients. A college coach can use the right coaching tools for sharing new information with his clients. Below are the prospective clients who you can approach.
Busy parents
Busy parents do not have time or energy for finding a college. This happens when both parents are working. It becomes impossible for them to collect all the information. In such a situation your coaching tools can help the students and the parents.
Parents looking for support
These are the parents who like spending time with family. Hence, they believe in appointing someone for assistance. They can spend money on getting a college coach. As a coach, you can help them with the process of college applications. A lot of parents want personal attention for their kids.
A lot of parents become anxious about their child's admission. They want a particular college for their kids. But are not sure about their child's caliber. These parents need help. They may also worry about financial aid. As a college coach, you can guide and help them achieve their dreams.
Students
A lot of students are impatient while applying for a college. It is not simple for them to find the right college. Also, they have high aspirations. It is the first time for them where they face an interview. Their knowledge is not that great about the application process. As a coach, your coaching tools can help them identify their skills and weaknesses.
Universities
Today a lot of colleges or universities are looking for coaches. Why? They need assistance in getting the right candidates. Also, as a college coach, you can provide solutions for students' development. You can also give an outlook on admission procedures.
Overall, as a college coach, you can guide and help different clients. As a coach, your coaching tools can build the future of your prospective clients.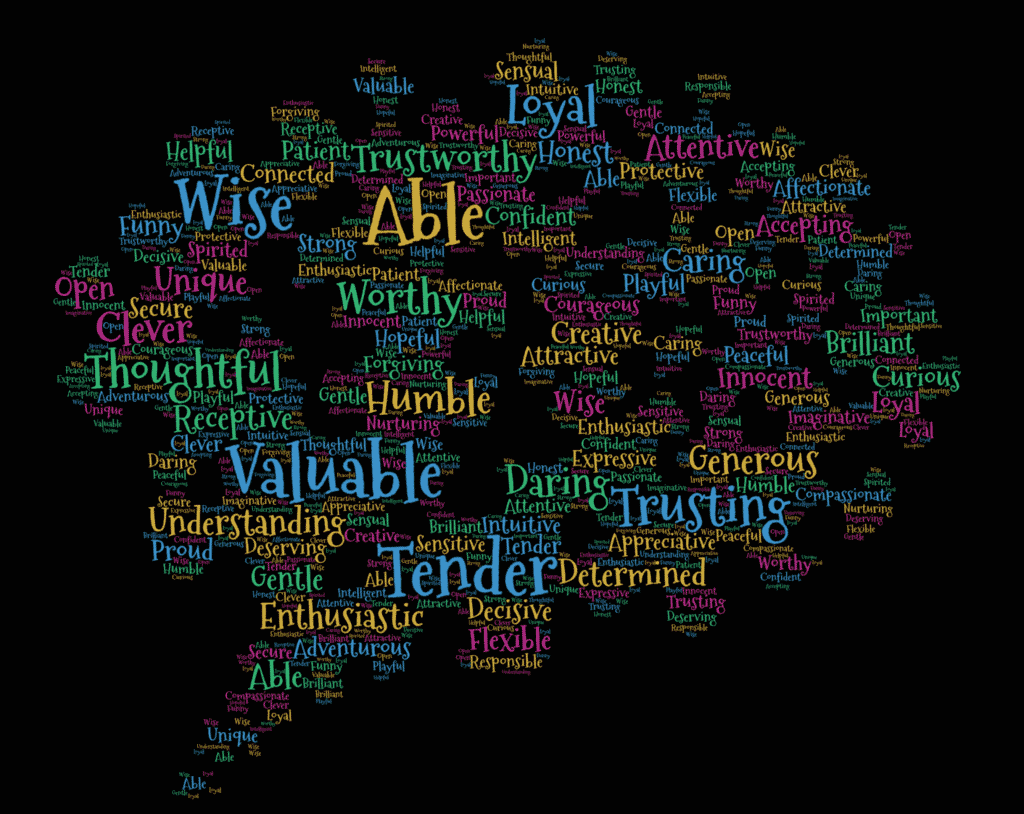 Qualities of a College Coach
Being a college coach is sometimes very difficult. They have less time for attending hundreds or thousands of students. However, the profession is quite rewarding. It is helpful for those willing to pursue it. This is because the impression of a college coach is good. Here are some of the qualities of a successful coach which you should follow.
Always be a good listener
The first and foremost quality of a college coach is that he or she should be a very good listener. A huge part of a coach's time is spent listening and processing the information given by his clients.
As a coach, you must listen first and later ask questions. If you need clarity on something, then note it down and clarify it with your clients. Asking questions or clarification makes clients know you have heard them. Listening is one of the important qualities of a successful coach. Every college coach should possess this quality.
Be an excellent communicator
A college coach must have excellent communication skills. It's one of the most important skills. As a coach, you must have the ability in communicating ideas, thoughts, and feelings verbally. It is a quality that should never go wrong as a college coach.
A lot of times, you will guide the students in helping them reach a tough decision. In this case, you must discuss the details with your students, their parents, or a team of faculty members so that the final decision is correct in every way. So, here great communication skills play an important role in the discussion stage which can make things simple to understand.
As a coach, sharing thoughts is an important skill of a college coach. You can connect with the client if your communication skills are good.
Be a problem solver
A lot of times you will meet different kinds of parents and students as a coach. They may have different issues. A good college coach is one who understands different issues and is ready with all kinds of solutions. So, as a college coach, be a problem solver and be ready to come up with new strategies. It will show how much of an expert you are in client coaching.
Have friendly behavior
As a college coach, you should have a warm attitude towards the client. Students trust coaches who are friendly. Also, parents and faculties can approach you without hesitation. It is the best thing when a student lets go of all his or her stress. It can be possible because of your friendly attitude.
Be a good coordinator
In the admission process, the management of all the tasks is very important. A good college coach knows how one can manage things. A coach has various tasks like administrative work and college listing. This also is done with proper planning and strategy. Hence, as a college coach, you should be a good coordinator and have the skill in handling different things at the same time.
Have great assessment skills
Coaches' job is in making accurate and precise assessments of their students. Also, they help them prepare for life beyond college. As a coach, you must accurately assess a student's successes and shortcomings. It will be useful in finding the right college for students. Along with that, you can help them narrow down the list of choices. This process is daunting for students. Coaches should report the findings to parents in a precise manner. This requires skills like logical or statistical analysis.
As a college coach, you have the responsibility of guiding students and parents on the right path.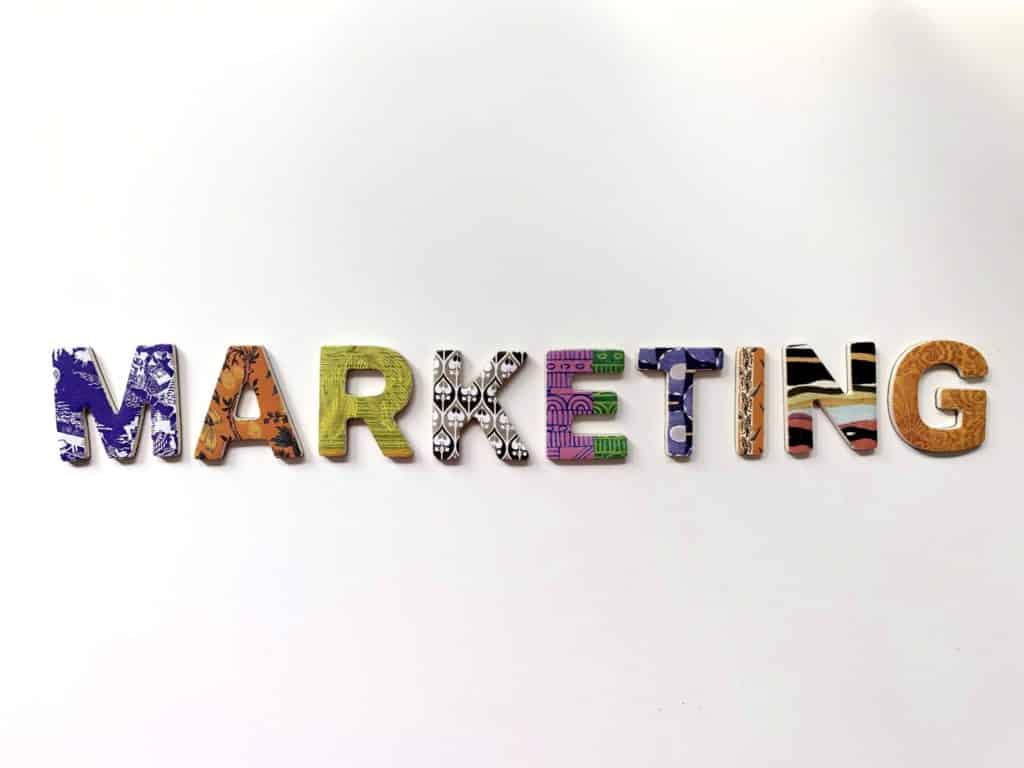 Marketing Strategies of a College Coach for Getting Clients Fast
You know in every field getting clients is a challenge. A college coach also faces the same issue. But what works here are the right marketing strategies. With time you will know which marketing strategies are useful and which not.
Here are the major ones which can help you in attracting people.
Blogs
As a college coach, you can write blogs and share useful tips and information for your clients. The information should be educational. A blog is a great source for connecting the clients. For instance, you can write posts that solve the concerns of students. The blogs with tips for parents can also create a good impact. It will help you in getting the clients in an organic form. Creating blogs is one of the great marketing strategies that a coach can follow.
Social media
Social media is a great platform for connecting with people. This is because today students, parents, and teachers all are on social media platforms. There are different platforms like Facebook, Instagram, and LinkedIn. As a coach, select multiple platforms for customer engagement. Then create engagement by posting something which adds value.
Coaching podcasts
With podcasts, you can reach more people around the world. Your clients can carry out the activities while listening to your podcasts. You must find out what content should be part of your coaching podcasts.
Websites
It is always good if you invest in your website. Giving information about your coaching through a website is indeed crucial. It showcases your work and your expertise. The best is hiring someone for creating an SEO based website. It will increase your reach and get you more clients.
Webinars
Social media marketing strategies have one more component i.e. webinar. It helps in building relationships with your clients. Today people prefer learning things online. In such a situation conducting a webinar session works. If you do it right, there are high chances of getting leads. You must do proper planning before the webinar. You can write a script that can help you in overcoming negative replies.
Email marketing or newsletters
A lot of people think sending newsletters or emails is not a good idea. But it is not true. It works if your newsletters have interesting information. It is a great way of keeping in touch with your clients. You can email different coaching products like e-books to your clients.
Events
A college coach can choose the option of events. This is something different from online marketing strategies. It brings a personal connection. You can create these events for educating the audience. It is a good idea as people become aware of your coaching skills. This strategy also helps in building trust. People start looking at you as an expert.
Select a few marketing strategies from the above list and see which one works best for you.
How Much Can You Earn as a College Coach?
The average earnings of a college coach are handsome. With the right skills, the coaching industry provides you enough financial support. The earning that a college coach makes usually depends on many aspects. They can be experiences, education levels, and even where you work in the country.
Here below there is a brief as how much a college coach earns.
College coaches might earn approximately $90,030 per year. This depends upon the kind of coaching certifications a coach has.
Also, you can charge as per the time which goes into every session. Some coaches charge around $200 per hour. They can charge so depending upon their expertise. If you are a beginner your rates may fall between $50-$100 per hour. The Bureau of Labor Statistics (BLS) puts the median salary for college coaches at $25.66 an hour or $53,370 a year. It also reported that freshers earn around $34,000 a year. Also, it mentioned that skilled college coaches earn around $96,000 per year.
There are chances of variations in the earnings. This is because your earnings are also related to the coaching products which you choose. You can have a yearly package and earn around $40,000 or more in a year. Those working for colleges or universities earn approximately $60,000 or more.
For better earnings, you can take online classes or webinars. It acts as extra revenue for your coaching business.
A lot of college coaches apply for the coaching certifications. This is because initially, clients trust the ones who have certificates.
Types of College Coach
College coaches are of two major types. They are freelancers and working with high schools. Both play a great role in finding the right colleges. They follow a proper coaching business plan. Both are active in evaluating colleges. These coaches are experts in guiding students and their parents.
College coaches at the high school level
A high school may have an on-site college coach. You can join any high-school based on your skills. This is because schools do not know the secret of the coaching business. But your tools can help them in guiding the students in the right direction. Areas, where you can help, are:
College selection criteria
Keep the students on top of class selection
Help them meet the graduation requirements
Guide them about the high school and college processes
Arrange a teacher's letter of recommendation
Guide about official transcript which colleges need
Help students choose extracurricular activities
Answer the doubts of parents and students
Suggest about financial aids like local scholarships
A college coach at high school is an invaluable resource!
Independent college coaches
An independent college coach performs all of the above tasks. But there are certain additional functions too. Here are the major ones.
A coach looks for the right kind of college for students. This depends upon factors like-
Options of financial aid and return on investment
Refining the college list
Choosing the focus colleges
Planning a personalized admission strategy
Training students on presenting themselves in the right manner
As a coach, you can give ideas on how they can stand out from the crowd. You can guide them in preparing an effective resume or application. This will help in taking care of parents' and students' stress.
Independent college coaches work with limited students. They have a focused business plan. This is not seen in high school college coaches.
Also, independent college coach earnings keep on varying. But you can choose this option if you are planning your own coaching business.
College coaching is a great field but your success depends upon the goals of your clients. You can determine which areas a student must focus on. There are different services which you can provide. As a coach, you must be ready with your coaching business plan. As a college coach, you can design programs for building the confidence of students. It can involve tests, interviews, and a lot of other activities. With the right approach, you can become a successful college coach.
Frequently Asked Questions (FAQs)
What is a college coach?
College coaches are experts who guide students in fulfilling their dreams of joining the best university.
What makes a great college coach?
The following traits makes up a great college coach:
Always be a good listener
Be an excellent communicator
Be a problem solver
Have friendly behavior
Be a good coordinator
Have great assessment skills
How do I become a college coach?
You don't need a particular certification to become a college coach. What is needed is industry knowledge.
How much can you earn as a college coach?
You can earn as a college coach by getting clients and selling your services by promoting your business through advertisements, blogs, websites, webinars and newsletters.