This year, boost your coaching practice by creating a bundle of coaching products!
Creating a coaching product bundle seems a perfect opportunity to supplement your income. And give your coaching career a new twist.
So far the benefits of a coaching product bundle that stand out are these:
You pick up a new skill by creating a unique box of coaching products that supplement your coaching business.
Your unique coaching product bundle is the most relevant marketing tool that you can have. And because it's the holiday season, you can use it to connect with prospective clients too.
Your coaching products help clients much beyond your period of engagement. A constant reminder helps bring these, and new, clients back.
Understanding how a coaching product bundle works will help you. It will translate to better profits for your investment at any stage of your coaching career.
I have earlier talked about how coaches can earn extra income while coaching. You will see the whole post here. In the blog, I have written what it takes to become an amazing online life coach.
Can coaching products help?
As a coach, your task is set. Your task is to empower your clients to find the inner strength to overcome their challenges.
At the end of your session the client may feel the need to hold on to something a little more tangible.
Enter: a bundle of coaching products customized to your customer's needs. I will explain to you the benefits of each coaching product and how you can customize them.
Can coaching products substitute coaching?
The simple answer to this question is no. Hence, you do not need to worry about giving these coaching products to a prospective client.
Coaching is a journey. It is a process which involves growth and development of the client. A coach does not give out answers that set things right.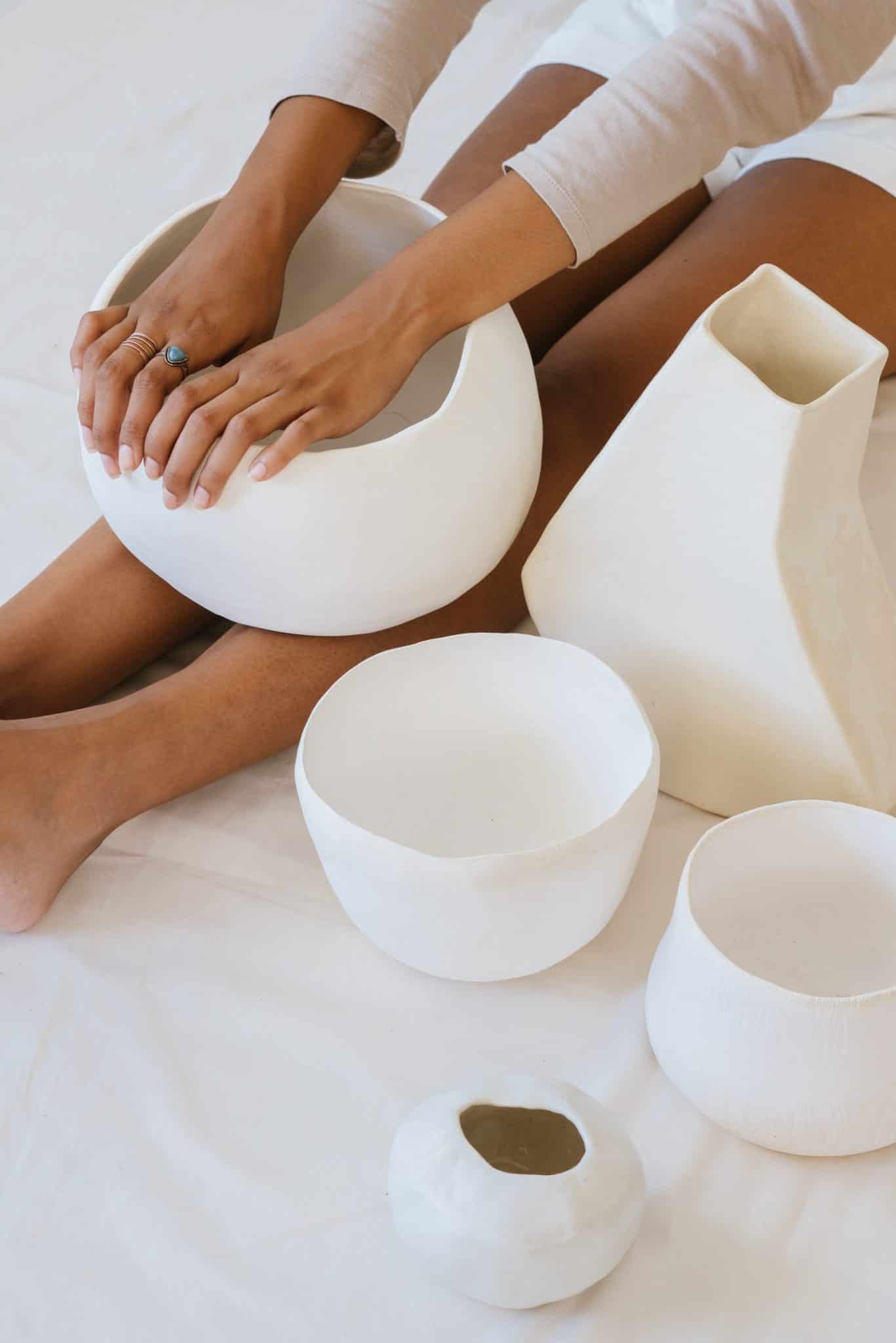 The Graduate School of Stanford Business provides a succinct definition of coaching. Although the university defines executive coaching, the definition encompasses all types of coaching. The varsity defines coaching as an inquiry-based approach to personal and professional development.
It says coaching helps create awareness, generates action, and facilitates learning and growth. Coaching focuses on improving performance. It helps individuals to develop and sustain new perspectives, attitudes, skills and behaviour.
Their website further provides a break-up of what executive coaching involves. The top tasks of coaches are:
• Gathering and giving feedback
• Identifying development opportunities
• Building awareness
• Facilitating solutions by asking powerful questions
• Setting goals and creating action plans
• Facilitating learning
• Supporting and encouraging over the long term
• Monitoring progress and holding others accountable
Is there a market for coaching products?
The other question I face often is can I earn enough as a coach? I have mentioned this post earlier as there are some interesting statistics here:
The International Coach Federation boasts 53,300 members. It has a steady growth trend.
Average income for life coaches ranges from $27,100 to $73,100. Specialty coaches can charge more than $100,000 per year.
Growth projections for the life coaching industry are an estimated 6.7%. This would take revenues to $1.34 billion by 2022.
92% of life coaches remain active in the field.
In Asia, there were around 3,700 coaches. They contributed $113 million in total annual revenue.
More and more corporations are hiring life coaches instead of mental health counsellors. The latter work in-house with employees (no stigma).
Life coaches remain unregulated. There are no state licensing requirements. This suggests freedom of practice, but also raises concerns about quality.
Executive coaches can earn a handsome salary too. Salaries start at $150 and can go up to $350 for most coaches. Executive coaches can also charge $1,000 per session.
This news report reported from the 2017 ICF Global Consumer Awareness Study. The research was also conducted by PwC Research. It stated:
89% people in India are aware of life coaching
59% have partnered with a life coach at some time
97% of experiences were satisfactory
You can rest assured that the coaching market is growing and evolving. As I have said earlier the need for qualified, trained and reputable coaches is on the rise. Increased awareness is driving interest whether in sports, religion, personal or business coaching. This could lead to massive gains for good coaches in the market.
Your earning could also go up to a five-figure return on your investment. Find out how a simple shift in mindset helped me to grow my business here.
Does this also mean a thriving market online for coaches? Research and Markets believe we will see e-learning triple to $325 billion by 2025.
Faced with this gigantic opportunity, do you want to grow your business? Do so by offering customized coaching products for your clients.
Breaking down coaching products: All you need to know
Through the course of your engagement you work with a client.
After a session ends, what can you leave back for the clients apart from the experience they had with you? Clients often appreciate something tangible to hold and have. We are a generation of item hoarders, as they say.
The answer is coaching products.
What goes into your coaching products often depends on several things. You may consider the following questions before designing your coaching products:
Are your clients online? What are the mechanics of your outreach in such a case?
Are there learning products that will keep your coaching relevant after an e-course?
Will it give away your entire coaching session for a lesser fee? Or will it be irrelevant for someone who has not taken your course/coaching session?
Coaching products are tools you can use to help clients' process of self development. Bundle them as part of a course or coaching session you hold.
How can you design coaching products?
Before creating your own coaching products, here are some things to think about:
How will you provide value for money?
How many coaching products should you provide in your bundle?
What kind of coaching products do you think your clients will need?
How will you promote these coaching products to your clients to ensure highest sales?
Coaching products can include:
E-books
E-courses that help to supplement any seminars and workshops you already provide
Follow-up material to refer to after your coaching sessions
Newsletters
I will discuss each in some detail. You can also refer to my earlier blog post on creating world-class coaching products here.
Coaching products: E books
What kind of an e-book should you write/include as coaching products?
Here is some great advice about how to create worksheets or an e-book. Giving away worksheets and e-books can be a great tool for getting customers. But you should not give it away "for free".
Let your e-book offer one solution, the author states. Don't give away too much. Remember this is an entry point, your lowest tier, she writes. She goes on to provide an example:
It's time to take a look at ONE specific solution for the BIGGER problem you are solving for your client. It may be something you are already providing in your online coaching program. For example:
How to meal plan (bigger problem: changing relationship with food)
How to build your email list (bigger problem: having a successful business)
How to re-position your resume (bigger problem: changing career paths)
Within the writing of your e-book, make sure to mention your other coaching products and services. You don't need to provide those coaching products and services here. But give examples of how other clients have found success with them.
Another way to engage your reader is to embed links. These lead them to your sales page, testimonial page, or blog posts that are relevant.
An entry point product is usually not high priced. This should be an amount that people don't have to think twice about. This allows you to price your e-book between $0.99 and $5."
Given that this article is about 3 years old, you may want to reconsider the price of the e-book. There are several important things in the blog that will help you to write an e-book and also market it. For example, she mentions 3 things about marketing the e-book:
Use the e-book as a reason to boost promotions. This is useful for new coaches who are struggling to advertise their services. A press release, blog or video-log are great advertising ideas. They get the attention of news journalists, magazine editors and customers.
Arrange contests and use social media channels to create a buzz about your book. This not only keeps your e-book in focus but works wonders for your brand as a whole.
Given the holiday season is near, an e-book also creates a great gift for potential or old clients. Use the opportunity to reconnect with your old clients. You may win some more work with them.
To get writers started, she has a simple suggestion as stated below.
Grab a blank piece of paper. In the centre, write down the bigger problem of your client. This may be changing relationship with food. Then write three to five solutions that you can expand on in your next e-book!
Coaching products: E-course
What kind of coaching products can supplement your coaching session or workshop? The requirements are:
The duration should be short
It should be accessible from anywhere
It should be a great value-add after the coaching session.
Create a short e-course!
The purpose of your coaching products is to create a buzz about your services. If you price your coaching products as bundles, the chances of them selling out to a select group are much higher. For those who are unable to attend or afford your one-on-one coaching session, an e-course is a boon.
What should you include as an e-course? This depends on the content of your workshop that complements this e-course. For example, your client can use the e-course as a way to kick start his/her journey of transformation. Look at helping the client with as many inspirational stories as possible. Treat this as an added bonus for someone who has undergone your coaching session online.
What topics can you cover in your coaching products?
Look at what is of prime concern for clients in your niche. What are the common problems they face? What are the usual traits holding them back? After identifying these, conduct a short e-course on tips about overcoming these challenges. For example, you may find that most of your clients face a problem with negotiating? Why not conduct a short e-course that teaches them some basic ways of how to negotiate for better returns? Here is a great article on negotiation that teaches one a thing or two!
How will you format your coaching products?
Well, here are a few things to consider:
Will you be available and directing the e-course? Or can customers take a pre-recorded e-course at their convenience? This will also determine the logistics of how you deliver the content. Will you offer the course over Skype at a pre-decided time?
Will a coaching e-course be available for a short term or will it stay with them?
How will you structure the content? Will you include videos or downloadable documents? Will you offer pre-recorded guided visualizations and examples? Will you use external resources for reference? Based on your content, how many modules will customers need? How much content will customers need to view and learn at one time to make progress?
How will customers engage with the course? For example, is there homework/activity to complete? Use online platforms to host your e-course. You have self-hosted software like Wishlist Member which integrates into your WordPress website. Or you can choose externally hosted and run platforms (for example Udemy).
How can customers measure the progress?
As a rule of thumb, I always throw in a little extra to sweeten the deal as part of the coaching products. You may consider providing theme-based downloads or guides. You can also provide interviews with previous clients, or some other freebies. Free things always make people feel special. They also have fabulous return on investment!
Coaching products: Follow up material after coaching session
This is an easy one to understand. But I will tell you how you can improve on this from the standard fare.
First create a few templates for common concerns among your clients. For example, if you are a business coach you can have a set template for struggling entrepreneurs. A new CEO will have a different set of challenges to get used to.
Once you have segregated thus, create a series of cards and motivational content. Then include any particular goal you feel may benefit a particular client type.
Personalizing the follow-up will make your clients feel empowered and looked after.
The usual coaching follow-up kit includes questionnaires, exercises, tools and worksheets.
All these can be a part of your coaching products to follow up on the success of a client. The main motive behind this follow-up kit is to continue encouraging the client to use his/her new habits. After all, once the coaching session is over, the client faces the real world and its challenges. And he/she may need much more motivation at this stage to continue with the new changed habits.
Your clients could also keep track of successes and challenges by penning them down in a journal. This is one of the coaching products that you can include. Keep the format the same as your coaching session. For example, if you had a pattern of setting goals and assessing success on a weekly basis, let that continue.
But this is about your client. What is in it for you?
As a coach, you will have to ensure that the success your client has tasted with you continues. One great way to ensure this is through the follow up session.
Here is a good reminder from Harvard Business Review about why this should matter to you. As the author says, your coaching is only as good as the follow-up session after!
One of the coaching products to consider is a Self Study Program. This could be a series of audio or video lessons people can access in their own time. These will add to their understanding and growth after a coaching session.
Quite often coaches ask me whether a newsletter is important?
You tell me!
In today's generation, there is an overload of information. Do you wish to have all the relevant information related to your coaching business? Well, it is the same for everyone. And this is where a customized newsletter works wonders!
Formatting a newsletter will also take some pre-planning. But once you have decided on the approach, keeping it updated does not take much time.
First, decide on the format of the newsletter. I recommend dividing the content up based on Need to Know and Good to Know sections. You can then include relevant business updates, tips, tricks and trends.
As far as updates go: there are certain sections that stay valid for a long time. For example, you can choose to include a few of these topics so that relevance over time is not an issue.
Motivational quote from a leader/public personality. Club it with a related experience and you will find that this segment is an everlasting one.
Coaching and self-help books. While you may update this from time to time, most of the books recommended are relevant for all. A Google search will give you several options.
Relevant news. This is the only segment you will need to update as per industry trends, location or interest.
If you are addressing a specific niche as a coach, everybody wants news that is relevant to that sector. So customizing a newsletter is not as daunting as it sounds. And it's a great addition to your coaching products!
Customizing your coaching products
Here are some top tips to help you own the material you customize in your bundle of coaching products:
Formatting your coaching products
Should you format documents in Microsoft Word or Adobe PDF? Well, that depends on whether you want your clients to use the documents or refer to them.
Format and provide all written matter in a Word document if you want your clients to use a document. Ensure that any templates you provide are easy to use. Your clients should be able to re-brand your products. They can substitute the content with their own logo and business information. And they are good to go!
If you are providing exclusive content then choose PDF as a format. Use a watermark with your company logo. This makes the act of copy pasting content a little more difficult. Also, be careful of picking up images from the internet as they are subject to copyright norms. Provide your own images or buy the images from authentic sources.
Theft of content is the biggest worry for all coaches. After all, in today's generation content is king.
My advice to you is to keep it simple. Remember, that nowadays it is easy to copy content even from a PDF document. You cannot prevent theft but you can make the process a bit more tedious.
Another way to protect your content is to provide links to video-logs or your YouTube channel. Using the video channel to provide content is a great marketing tool. Your video will help any potential clients understand business philosophy and ethics. It is the most successful human connect with people you have not met yet. This is why I recommended video as the most effective marketing tool in my earlier blog. You can access my earlier blog here.
Pricing your coaching products
Price your coaching product bundle in stages. This will ensure you have a targeted approach for each slab of your coaching products.
How you price your coaching products depends on the time you spent on creating each product. What seems a good value for each hour of your service?
You may also provide value for money by providing a few things for free in each bundle of coaching products. Some freebies can be:
Free templates
Free worksheets
Free tips on a weekly basis
Free whitepaper or report
Coaching products with different prices have one great advantage. It creates curiosity in the minds of everyone about what the "premium" offers in value.
Generally people are willing to pay higher rates for quality. So while pricing your coaching products, look at creating a strong case for the "premium" coaching products. Look at providing content that is more targeted to the needs of these clients. Don't compromise on the quality of your coaching products by trying to cut costs.
You could look at other professionals who are targeting this niche group and work on a collaborative project. This means working with web-designers, photographers, content editors or social media experts who also target this niche crowd. Also ensure that the quality of the customer service is top-notch. This means you have to pay greater attention to ironing out any communication glitches or tech faults right at the start. Be clear about setting expectations and ensure that the client "feels" the value in investing in an after-coaching session with you.
As I often say, knowing how to coach is simple. To be a coach is much tougher.
Frequently Asked Questions (FAQs)
What are coaching products?
Coaching products are any type of physical or digital product that helps people learn and improve their lives. They can be anything from books and courses to apps and online programs. Coaching products are designed to help people achieve their goals and get the most out of their lives.
How to build coaching products?
The first step to building a coaching product is to identify your target audience and what they need or want. This way you can create products that will meet their needs. Since not everyone is interested in the same type of coaching, you'll want to offer a variety of products to appeal to different people. Also be sure to make your products high-quality. This means using good materials and providing clear and concise instructions. If your products are well-made and helpful, people will be more likely to buy them.
How to create high end coaching products?
One of the best ways to create high-end coaching products is to focus on creating an amazing experience for your customers. This means providing top-notch customer service, offering valuable resources, and making sure your products are easy to use. By putting your customers first, you can create products that truly make a difference in their lives.